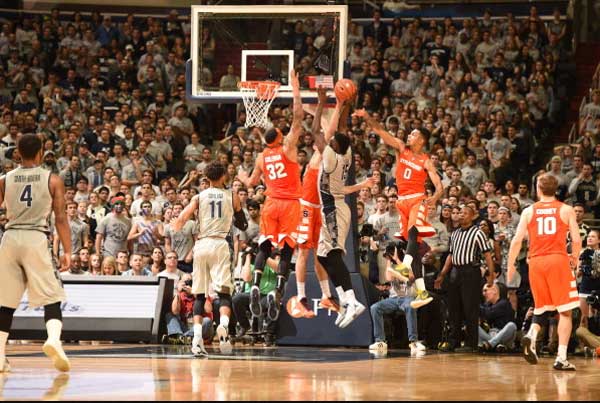 A December 8 date has been set for Georgetown's visit to Syracuse, according to the Syracuse Post-Standard.
Television information was not released, but the Post-Standard indicated it will likely not be on the Fox networks.
This is the last of a four game series between the schools, which has not been renewed to date.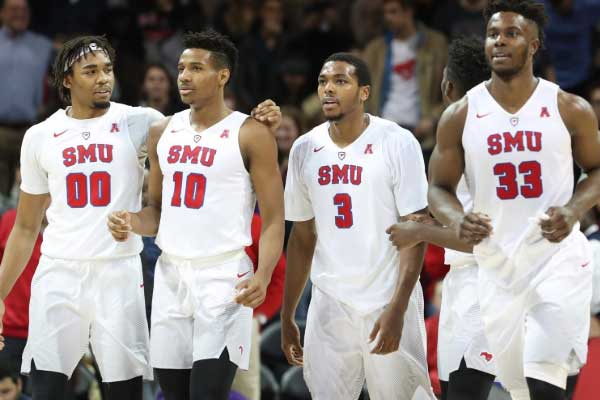 NEWS RELEASES
Georgetown has played over 300 road games versus teams in nine of the nation's ten largest metropolitan areas, with one notable exception. That's about to change.
The Hoyas have added a two year series with Southern Methodist, according to releases from both schools. A December 15 game at Capital One Arena will be returned December 7, 2019 in Dallas, the nation's fourth largest metro area (7.3 million) and one which has never hosted a basketball game versus Georgetown.
"We are looking forward to a competitive series with SMU," said Georgetown coach Patrick Ewing. "They have traditionally been a strong program and will prove to be a good early test for us." Freshman forward Grayson Carter played high school basketball at Denton Guyer HS, and is the first scholarship recruit from the DFW area since Bill Thomas in 1974.
Since the two teams last met, the Mustangs have seen their ups and downs across three different conferences. SMU had just one NCAA appearance in a 25 year stretch from 1989 through 2014, where the Mustangs have since won a pair of American Athletic Conference titles and finished the 2016-17 season 30-5, a school record. SMU returns two starters from last season's 17-16 club that included former Georgetown forward Akoy Agau, who received a sixth year of eligibility from the NCAA and transferred to Louisville.
The only meeting between the schools took place on March 18, 1984 in Pullman, WA, where the #1-seed Hoyas were stretched to the limit by #9 seed SMU in first round action. A late tip-in by Patrick Ewing preserved a 37-36 win that was as close as any team would get to the Hoyas for the remainder of the tournament. A year later, ranked as high as #2 during the season, SMU nearly met the Hoyas again in the 1985 Eastern regional, but were defeated by Loyola-Chicago in the second round, 70-57.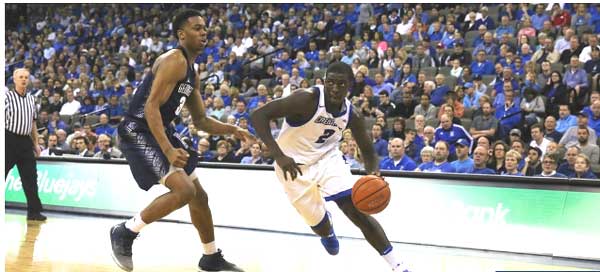 The Rundown
1. Villanova
2. Marquette
3. St. John's
4. Providence
5. Seton Hall
6. Butler
7. Xavier
8. Creighton
9. Georgetown
10. DePaul


---
If the Georgetown fan base is optimistic about 2018-19, the press that covers them is anything but. One of the more respected Big East correspondents has them dropping down even further.
Jerry Carino, a writer for the
Asbury Park Press
, has been covering Eastern sports for 22 years, and college basketball for 15. He places Georgetown ninth in his pre-season Big East list, down from an eighth place finish in 2017-18.
Despite posting the same 5-13 Big East record in John Thompson III's final season as it did last season, "the Hoyas were more competitive than forecasted in season one under Patrick Ewing," Carino wrote. "They return an all-conference caliber big man in Jessie Govan.
"Certainly capable of picking anyone off on a given night."
Such is not the prediction of a contender, however. Many writers are selling short on Georgetown, suggesting better incoming talent at other programs.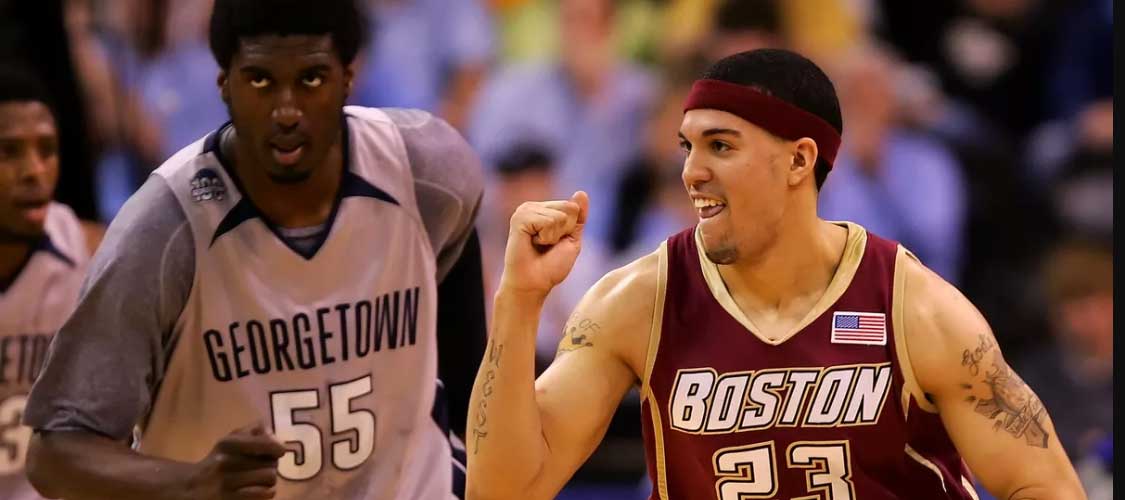 Five opponents from Georgetown's past--where did they go?
From the
Georgetown Basketball History Project
, a look back at five rivalries that have disappeared over the years. Which can (or should) be saved?