Following an anemic first half finish, the homestanding Georgetown Hoyas held the Lipscomb Bisons scoreless in the first six minutes of the second half en route to a 70-49 victory at Verizon Center Saturday.
The Hoyas got on the board early with consecutive three pointers from Markel Starks and D'Vauntes Smith-Rivera to lead 6-0, but these would be the only such baskets of the half as neither team mounted any consistent offense from outside. With a significant size advantage inside, the Hoyas had its way inside with center Josh Smith, but the increased emphasis on official's calls continued to bedevil the Hoyas, resulting in early foul trouble and an increasingly disjoined Georgetown offense. The Bisons closed to 17-12 midway in the first half but missed nine of its next 10, but the Hoyas failed to go inside and only extended the lead to six at 23-12 with 5:50 to play.
From that point, Lipscomb was much more aggressive to the ball on both sides of the court and Georgetown made only one basket thereafter, as the Bisons outscored the Hoyas 14-4 to end the half to close to one, 27-26. Despite its advantage inside, Georgetown failed to take advantage, taking --and missing-- 14 straight three point attempts. Lipscomb had missed opportunities as well, missing eight of 17 free throws taken by halftime.

When asked by the Fox Sports broadcasters at halftime if there was anything he liked out of his team in the first half, head coach John Thompson III replied "Nothing."

Josh Smith had been a productive contributor in the first half, with 10 of the Hoyas' first half points, but a double-technical foul 42 seconds into the half rendered a fourth foul and left him largely unavailable for much of the second half. As Smith sat, coach Thompson went to a smaller lineup with Nate Lubick rotating to center and Mikael Hopkins at power forward, and the Hoyas picked up the pace almost at the start.

A pair of baskets by Jabril Trawick pushed the lead to 31-26, followed by consecutive threes by Starks and Smith-Rivera to extended the margin to 37-26 with 16:43 to play. Defensively, the Hoyas held Lipscomb scoreless for the first six minutes of the second half, while Hopkins' 13 second half points led a balanced attack that extended the lead to 45-33 midway through the half, 55-39 a the 7:05 mark, and with Smith back in the lineup, the G-men pushed the lead to 63-43 with under four minutes to play. Georgetown shot 57 percent for the half while the Bisons could not mount a sustained comeback, shooting 24 percent from the field and a meager 21 percent (4-19) from three point range. For the game, Lipscomb managed just 13 two point field goals against 12 free throws, and missed 23 of 28 three point attempts.


GU advantage,
points in paint


GU advantage,
defensive rebounds


GU assists on
26 field goals


FG shooting,
starting GU guards


GU FG shooting,
first half


GU FG shooting,
second half


Lipscomb 3-pt FG


"We are undersized and outmanned in every game we play physically," said Lipscomb coach Casey Alexander, where the Bisons have no regular players taller than 6-7. For us to stay in a game like that we have to make shots and if we're going to 5 for 26 we're not going be able to do that; nobody is if they play Georgetown and they shoot 5 for 26 from three."
"We had a lot of wide open shots in the second half and because we were getting the wide open shots, we kept taking them instead of trying to get the ball inside," said Thompson. "I think in the second half we played more inside out. But even in saying that, we had different kinds of shots because we had more penetration in the second half, which is what we wanted to do. The shots we got in the first half were wide open shots that didn't get in. So you know, you're missing, it's frustrating but you can't let your attentiveness at the defensive end slip, which I thought we had a few possessions where we missed a shot and didn't do what we were supposed to on the other end."
While the announcement on Greg Whittington's dismissal from the team it was not apparent to the TV viewers and many in the Verizon Center, it certainly was in the minds of his former teammates. Hopkins' second half effort certainly wa a welcome addition to a team that was somewhat adrift at intermission.,/P>
"I just wanted to bring energy off the bench," Hopkins said. "We have good guards - Markel Starks and D'Vauntes, Josh in the middle - they're going to demand a lot of attention, so I just wanted to be out there to do the little things - rebounds - get the easy buckets."
The Hoyas remain at home for two games this week with a midweek game against High Point next on the calendar.
The Georgetown half of the box score:

            MIN   2FG   3FG   FT  REB  A  PF  PTS
Starters:                                 
Starks       35   0-5   2-8   2-2   0   6  1    8
Smith-Rivera 35   2-3   4-7   1-2   8   7  1   17
Trawick      25   4-6   0-1   0-0   7   0  3    8
Lubick       28   1-4   0-0   1-2   7   3  3    3
Smith        16   6-6   0-0   2-2   5   0  5   14
Reserves:
Cameron       5   0-0   0-3   0-0   1   1  0    0
Hopkins      19   4-5   1-2   2-5   7   1  3   13
Bowen        17   2-3   0-2   3-4   5   2  0    7
Caprio        9   0-0   0-1   0-0   3   2  1    0
Domingo      10   0-0   0-3   0-0   2   0  2    0
Hayes         1   0-0   0-0   0-0   1   0  0    0
Injured: Adams
DNP: Allen, Ayegba
Team Rebounds                       2
TOTALS      200  19-32  7-27 11-17 48  22 19   70


In a brief announcement before Saturday's game with Lipscomb, head coach John Thompson III announced that junior forward Greg Whittington was dismissed from the team for unspecified reasons. The announcement was not discussed during Saturday's telecast.
The 6-9 Whittington came of age as a sophomore in the fall of 2012, averaging 12.1 points per game before becoming academically ineligible and missing the spring semester. Whittington was widely expected to become the successor to Otto Porter as the Georgetown scoring leader before tearing his ACL in the summer. His return to the lineup was undetermined at the time of today's announcement.
Whittington becomes the first Georgetown player dismissed during a season since George Butler (1993-95), who ran aground on academic issues nine games into his senior season.
The final stats on Whittington:
| Season | GP | GS | Min | FG | FGA | % | 3FG | 3GA | % | FT | FTA | % | Off | Reb | Avg | PF | Ast | Blk | Stl | Pts | Avg |
| --- | --- | --- | --- | --- | --- | --- | --- | --- | --- | --- | --- | --- | --- | --- | --- | --- | --- | --- | --- | --- | --- |
| 2011-12 | 33 | 0 | 664 | 49 | 124 | 39.5 | 20 | 56 | 35.7 | 24 | 38 | 63.2 | 38 | 95 | 2.9 | 75 | 29 | 18 | 20 | 142 | 4.3 |
| 2012-13 | 13 | 13 | 457 | 60 | 133 | 45.1 | 17 | 55 | 30.9 | 20 | 33 | 60.6 | 14 | 91 | 7.0 | 23 | 26 | 11 | 17 | 157 | 12.1 |
| Totals | 46 | 13 | 1121 | 109 | 257 | 42.4 | 37 | 111 | 33.3 | 44 | 71 | 61.9 | 52 | 186 | 4.0 | 98 | 55 | 29 | 37 | 299 | 6.5 |
In a wild game that involved 43 turnovers and over 60 fouls between the two teams, Georgetown mitigated the former and excelled in the latter, hitting 17 of 18 free throws down the stretch to upset #10-ranked Virginia Commonwealth in the fifth place game of the Puerto Rico Tip-Off tournament Sunday afternoon.
Fouls and turnovers dominated the game, literally from start to finish. Jabril Trawick picked up his first foul 17 seconds into the game, and as Georgetown took an early 8-0 lead, VCU has as many turnovers as shooting attempts (four). The Hoyas owned an advantage from the field but the Rams whittled into the lead at the foul line, a byproduct of its tenacious defense and frequent drives inside. Despite shooting just 1-9 from the field midway through the first half, the Rams trailed by only one, thanks to a regular parade to the free throw line.
With 10:27 to play in the first half, Georgetown led 18-12 but VCU turned on the intensity. The Hoyas turned over the ball on five consecutive possessions, and eight overall, accounting for nine points in a 14-2 run where the Hoyas, with both Trawick and Josh Smith sitting on the bench, were ill-equipped to react to Shaka Smart's "havoc" defense. VCU took the lead at the 8:38 mark despite only four field goals to date in the game.
Free throws were a glaring difference between the two teams in the first half. VCU had already taken 13 free throws before the Hoyas got its first visit to the line a the 4:38 mark of the half. Off a Mikael Hopkins miss, he was then tagged for goaltending on the opposite end of the court, giving VCU a 26-20 lead. Aaron Bowen answered with a basket and a defensive rebound which keyed D'Vauntes Smith-Rivera for a three pointer to close to 26-25, where the teams stayed close to halftime with VCU up one, 30-29. The Rams shot just 22% for the half but forced 11 Georgetown turnovers in its final 19 possessions and 15 of its 30 points directly off turnovers.

Georgetown picked up fouls on two of its first three possessions of the second half before Georgetown's guards began to reassert its play. Smith-Rivera sank a three at the 15:44 mark to retake the lead, 34-33, while Markel Starks (just 1-8 at the break), drove into the lane with a follow-up basket, 36-33. Unlike the first half, when Georgetown's early fouls put the Rams onto the line, VCU was picking up early fouls, with the Hoyas going into the bonus within three minutes of the second half.

VCU caught Georgetown off guard once again, forcing four straight turnovers and five in seven possessions, as the Hoyas, now with 20 turnovers in less than 28 minutes of action, found itself down seven, 50-43 at the 12:32 mark. A DSR three once again rallied the Hoyas, who then began to make its mark at the line.

Free throws from Hopkins and Moses Ayegba closed to four, 52-48. Hopkins added a basket at the 10:02 mark, 52-50, and free throws a minute later. A driving layup from Starks and a Smith-Rivera three pointer recaptured the lead, where the Hoyas would hold it from then on. A VCU basket at the 8:19 mark closed to 58-57, but would be its last field goal for seven minutes, as the game devolved into a free throw shooting contest. Over those next seven minutes, the teams took a combined 21 attempts, with the Hoyas going 7-8 and the Rams a less satisfactory 7-13. The Hoyas got big contributions from the line from center Josh Smith, who entered the game shooting just 50% but finished 9 of 10.


Time of game,
Georgetown vs. VCU
(basketball, 11/24)


Time of game,
GU vs. Holy Cross
(football, 11/23)


Combined fouls


Combined turnovers


VCU FT shooting,
second half


GU FT shooting,
second half


GU FT shooting,
starters


Combined FT shooting,
Starks and Smith-Rivera,
last two games


Smith added two free throws at the 5:43 mark to put the Hoyas up six, 65-59, whereupon over the next 40 seconds, VCU went to the line four times and was just 4-8, closing to four until a Nate Lubick basket put the Hoyas up six, and Smith added two more free throws to go up eight, 71-63. The Rams added a pair of baskets to close to three with 25 seconds remaining, 79-76, but Starks sank four straight from the line over two possessions to put the game away for good. A missed free throw from freshman Reggie Cameron was the only missed shot from the line in the final 6:53 of the game.
"As we were going to the line in crucial moments, D'Vauntes and I would look at each other and say, `6 a.m.' because that's the time of the morning he and I often get up. Those consistent mornings of getting up extra shots showed up today," Starks said. "The free throws, it's the mental part of the game. Especially with the free throws. You can consistently work on them, which he and I both do - as coach mentioned the two of us were 15 for 16 from the line. I'm not saying I'm going to go through the rest of the season and not miss a free throw in a crucial moment, but the consistency and mental drive to put those in is important. How the game is being officiated, you're going to shoot a lot of free throws."
"I want to be careful what I say as it relates to the way the game is officiated, but I will say it is very difficult to continue to play aggressively when all of the sudden the game is called much closer than it had been earlier in the game," said VCU coach Smart. "You've got to give Georgetown credit. They've got two really good guards in Starks and Smith-Rivera. They did a nice job down the stretch handling the ball. But I think the foul trouble, getting in the double bonus so early, that's the fastest I've ever seen a team get into the double bonus, ever. It was a combination of things."
"With the way that the games are being officiated now, games are going to be longer," said Georgetown coach John Thompson III. "In theory, the thought process is, if we call the touch fouls and clean up the game, they have more flow and higher scoring games. You probably are having higher scoring games, but the games are uglier. We shot 37 foul shots, they shot 47 foul shots. That's slowing the game down."
With prior wins over Georgetown in the 1978 ECAC final and the 2011 NCAA tournaments, VCU was on the verge of becoming the first non-conference opponent since Maryland (1974-77) to win three straight games over the Hoyas. Instead, Georgetown got the win over the #10-ranked Rams, its first win over a non-conference Top 10 opponent in two seasons.
The Georgetown half of the box score:

            MIN   2FG   3FG   FT  REB  A  PF  PTS
Starters:                                 
Starks       40   5-9   1-4  10-10  5   5  4   23
Smith-Rivera 37   3-6   5-6   5-6   3   1  2   26
Trawick      17   0-1   0-0   1-2   2   0  5    1
Lubick       28   2-3   0-0   0-0   7   1  5    4
Smith        27   4-6   0-0   9-10  4   0  3   17
Reserves:
Cameron      14   0-1   0-0   3-4   3   0  2    3
Hopkins       8   1-2   0-0   2-3   3   1  4    4
Bowen        17   2-2   0-1   0-0   3   0  2    4
Caprio        1   0-0   0-0   0-0   0   0  1    0
Ayegba       11   0-0   0-0   2-2   2   0  4    2
Injured: Adams, Whittington
DNP: Allen, Domingo, Hayes
Team Rebounds                       2
TOTALS      200  17-34  6-11 32-37 34   8 32   84

Someone got the message.
A day after Georgetown's backcourt was seriously exposed in a dizzying loss to Northeastern, its guards stepped up in a big way as the Hoyas evened its record in the Puerto Rico Tip-Off in a 90-63 rout of Kansas State Friday in San Juan, PR.
Kansas State struggled out of the opening, turning the ball on its first four possessions as the Hoyas quickly built an 8-0 lead. Georgetown connected on five of its first six from the field before the Wildcats regrouped and closed to 12-8 at the 12:55 mark before baskets by Aaron Bowen and Josh Smith pushed the lead back to eight, 16-8. Consecutive pairs of free throws from markel Starks and D'Vauntes Smith-Rivera began an 11-0 run for the Hoyas, eliminating second chance opportunities for the Wildcats and extending the first half lead to as many as 19 with under two minutes to halftime. Georgetown finished the half up 17, 45-28, shooting 14-18 from two point range despite a 20-13 deficit in rebounding.
The best number out of the halftime stat sheet was turnovers, where the Hoyas forced 10 turnovers and surrendered the ball only twice.
The second half lead never fell below 14. K-State continued to shoot poorly from the field, shooting just 38 percent while the Hoyas were clicking at a 64 percent shooting pace, giving ample opportunity for coach John Thompson III to clear the bench. After a rough outing versus Northeastern, the trio of Markel Starks, D'Vauntes Smith-Rivera and Jabril Trawick were largely untouched by the younger Kansas State defenders, combining to go 16-28 from the field versus just 7-26 the day before versus Northeastern. Center Josh Smith also fared well, going 6-7 from the floor in limited action due to foul trouble.
"Yesterday was horrible, horrible," said Georgetown coach John Thompson III. "I don't want to say that to take anything away from Northeastern, but yesterday was horrible. I thought we were pretty good today. If you're asking if we had a conversation last night, yes we did. I think, I hope, I pray, that today is more indicative of who we are. I thought that our overall attention to detail was much better today. Our overall willingness to help each other at both ends of the court was much better today. Our ability to do it for longer stretches in a possession, meaning defensively not breaking down after 10-15 seconds or offensively not looking to force something and just chuck up a long shot. Two much different games – obviously the outcome was much different, but I also think our mindset was much closer today to where it has to be."
"Obviously the start of the game really got us in a hole," noted Kansas State coach Bruce Weber. "You can't do that against good teams and we caught them after a very tough loss. For them and their program, I'm sure they were a little extra motivated. They definitely played as well as they could. I thought they shot the ball better, picked on us with different people on the backdoors and the quick posts and things and spread us. We did compete and fight back to get it to 16-12, but boom right away they get it back up to where it's double digits. You're just fighting uphill the whole game."
"Some of our guys don't even know what [the] Princeton offense is," he said. "Our freshman, they've never seen this."
The 27 points was the largest margin of defeat for the Wildcats since the 2006-07 season.
Georgetown moves on to a Sunday game with Virginia Commonwealth, while K-State will play in the 7th place game against Long Beach State.
The Georgetown half of the box score:

            MIN   2FG   3FG   FT  REB  A  PF  PTS
Starters:                                 
Starks       35   3-6   1-4   2-2   4   8  2   11
Smith-Rivera 32   2-4   4-5   9-9   0   1  4   25
Trawick      27   6-6   0-1   4-6   3   1  2   16
Lubick       26   2-3   0-0   0-0   4   1  4    4
Smith        15   6-7   0-0   1-2   2   2  4   13
Reserves:
Cameron      10   0-0   1-2   2-2   1   1  0    5
Hopkins      19   4-8   0-0   0-1   6   3  2    8
Allen         1   0-0   0-0   0-0   0   0  0    0
Bowen         8   1-1   0-1   0-0   3   2  2    2
Caprio        2   1-1   0-0   0-0   0   0  0    2
Domingo       6   0-0   0-0   0-0   0   0  0    0
Ayegba       18   2-3   0-0   0-0   2   0  3    4
Hayes         1   0-0   0-0   0-0   1   0  0    0
Injured: Adams, Whittington
Team Rebounds                       2
TOTALS      200  27-39  6-13 18-22 28  19 24   90

"This group quickly, quickly needs to figure out how to compete."--John Thompson III
Big Man U has a guard problem. And if it doesn't get better, the 2013-14 season won't be going anywhere.
"What we're learning," wrote Matt Norlander at CBS Sports, "if Georgetown is involved, and it's playing inside a bracket, things will not end well for these Hoyas."
A poorly executed game plan and a general lack of court smarts by Georgetown squandered a 14 point second half lead en route to a discouraging 60-56 loss to Northeastern in the opening round of the Puerto Rico Tip-Off Classic before just 430 in the 10,000 Roberto Clemente Coliseum. The Hoyas were outscored 12-2 in the final four minutes of play despite a decided height advantage on the Huskies, in what the Washington Post called an "utter lack of intensity and fundamental game-smarts" by Thompson's team.
The Hoyas were in mid-March form for the Huskies, building up an early lead but seemingly ill-prepared to make the most of it. Georgetown raced out to a 9-0 lead and led 15-5 midway in the first, but missed badly from outside where inside scoring was more effective. A pair of GU turnovers were converted to a 15-10 lead, and the Huskies closed as near as five points three different times before Georgetown pushed the lead to 1 at the half, 36-25. Georgetown shot 50 percent from the field but missed 7 of 16 free throw attempts which could have settled the score by halftime. Instead, it opened a door the Huskies walked right through.
Georgetown pushed the lead to 14 at the 17:51 mark on a pair of Josh Smith free throws, but began to falter in the backcourt. Markel Starks missed a pair of free throws at the 16:49 mark, NU closed to 12, and missed a long three pointer which the Huskies cashed to close to eight, 40-32. Nearly there minutes passed with Georgetown missing on two threes and two layups, and the Huskies cut the gap to six at the 13:35 mark. Another Starks layup missed and the Huskies closed to four, while a pair of missed FT's from Smith (one an airball) and an easy miss from Mikael Hopkins was handed back to Northeastern, as freshman T.J. Williams raced by the Hoyas for a layup, 40-38.
Poor play was endemic. Smith lost the ball under the basket and NU tied the game at the line, 40-all. The score ebbed and flowed for the next six minutes, with the Huskies taking the lead at the 6:30 mark with a steal and dunk to lead 48-46. A pair of driving layups from D'Vauntes Smith-Rivera gave Georgetown a 54-51 lead at the 4:03 mark, but the Hoyas were ill-prepared to close the game out and NU took advantage.
A David Walker jumper closed to one, 54-53, but Smith-Rivera went from outside and missed, whereupon NU was fouled and tied the score at 54. With 2:36 to play, Starks went from outside again, missed, and Reggie Spencer blew by the defense for a layup, 56-54 with 2:12 to play. The teams traded free throws until a Nate Lubick turnover with 1:16 to play resulted in another defense-less stand, with a layup building the Huskies' lead to four.
Smith-Rivera opted to drive inside and missed a layup at the 10:03 mark. Opting not to foul, Georgetown saw the Huskies take 35 seconds off the clock, whereupon GU gained possession and promptly turned it back on a Lubick offensive foul with 21 seconds left. A free throw and a dunk ended the Huskies output, scoring the last eight points of the game.
The second half box score was a mess. With a lead for much of the period, Georgetown shot 6-26 from the field, and missed all eight three point attempts. Perhaps even more disturbing, it was outrebounded 21-15 against a team with no players taller than 6-8. Northeastern shot 12-23 from the field, many at short range, and did not take a three point shot after halftime. Had Georgetown's coaches followed a similar game plan, this game should have been a double digit Georgetown win.
Starks was 0-8 in the second half; inside, Josh Smith was a non factor for a second consecutive game after halftime, playing just nine minutes and missing on two shot attempts. But he wasn't alone.
"They attempted zero threes in the second half. They decided to put their heads down and drive by us or throw it inside," said Thompson. "When they drove by us, they got to the rim, and when they threw it inside, they scored."
One wonders why the coaches did not adjust, but this is not an adaptive roster. For all the acclaimed recruits sitting on Georgetown's bench, there is no second string for Starks and Smith-Rivera, while guard turned forward Jabril Trawick was a ghost on the score sheet, failing to take a shot all afternoon. When Starks and DSR falter, walk-on sophomore David Allen is the only other pure guard on the roster, and the coaches will ride with the veterans every time. If so, expect a lot more losses this season just like this.
This is the first 1-2 start for a Georgetown team since 1998-99, with a consolation round game versus Kansas State following Friday. The Hoyas will seek to avoid a 1-3 start for the first time since the woeful 1971-72 season, and then some real questions would start to be asked about where this team is headed.
The Georgetown half of the box score:

            MIN   2FG   3FG   FT  REB  A  PF  PTS
Starters:                                 
Starks       32   1-5   1-7   4-6   1   0  3    9
Smith-Rivera 35   4-9   1-5   3-4   4   1  1   14
Trawick      18   0-0   0-0   4-4   0   0  3    4
Lubick       31   3-7   0-0   0-0   6   2  4    6
Smith        16   2-5   0-0   5-9   6   0  3    9
Reserves:
Cameron      15   1-2   0-1   0-0   2   1  1    3
Hopkins      24   2-3   0-0   1-4   6   0  3    5
Bowen        18   2-3   0-1   0-1   5   4  4    4
Domingo       7   0-0   1-2   0-0   0   1  1    3
Ayegba        4   0-0   0-0   0-0   1   0  0    0
Injured: Adams, Whittington
DNP: Allen, Caprio, Hayes
Team Rebounds                       1
TOTALS      200  15-34  3-16 17-28 32   8 24   56

A surprising announcement for the Georgetown women's basketball team Monday, as its top rookie quit the team and will leave Georgetown at semester's end.
Shayla Cooper, a 6-1 freshman from Norcross, GA, scored 17 points in her debut but received national publicity when she threw a shoe to disrupt a shooter from the University of Richmond in the team's home opener. After a loss at North Dakota State, Cooper was suspended for what the Associated Press reported as "detrimental conduct in violation of team rules" and did not play in a loss Sunday night to California. The University then refuted the suspension claim, saying that the press advisory was "incorrectly communicated."
"She was not suspended," read a statement at GUHoyas.com. "She informed the University of her intent to transfer on Saturday evening prior to Sunday's game against Cal. She leaves the team in good standing."
Cooper, ranked #35 nationally among women's recruits, led the Hoyas in scoring over the first two games with a 16.0 ppg average.
"We're still a work in progress, but great kids to work with and that's the bottom line," said interim coach Jim Lewis.

The Washington Post notes the passing of Jim Giebel (C'42), a forward on two Georgetown teams under the coaching of Hall of Famer Elmer Ripley. Giebel was 94.
A graduate of St. John's College HS, the 6-2 Giebel led the Cadets to the 1938 city title before signing with Georgetown that summer. Following a year on the freshman team, Giebel played for two seasons under Ripley, as the 1940-41 Hoyas went 16-4, the most wins to that date in the program's history.
With the onset of World War II, Giebel graduated a semester early to enlist and was married in 1942. While in the Army, he served as an officer with U.S. forces in India. Returning home, he enjoyed a long career in the Washington area with a local Pontiac dealership.
Jim Giebel is preceded in death by his wife of 69 years who passed away in 2011, and is survived by five children, 13 grandchildren; and 17 great-grandchildren.

When a young Joseph Touomou began to learn the game of basketball in his native Cameroon, he could have not envisioned where it would take him. The 1999 Georgetown graduate has literally circled the world as a player, coach, scout, promoter, and teacher of the game, and recently found himself in Alaska, where he spoke with the Juneau Empire on his travels since graduation.
After two seasons as an assistant at Missouri, Touomou has traveled to over 50 countries in support of the game. Writes the Empire: "His efforts have included the Cameroon Olympic Basketball Program, Adidas Nations, Basketball (Basketball for Africa), Giants Of Africa, and SEED (Sports for Educational and Economic Development), NBA's Basketball Without Borders, the Ring True Foundation and his own JT World Training Centers, which provides scouting services to professional teams and training professional players in their offseason and rehabilitation.

"He is also an instructor for the State Department program Sports United that brings coaches from other countries to George Mason University for training...He is a former Cameroon National Team coach and is being considered for a position as the Qatar National Team coach."
"A lot of kids, especially the younger ones, it is the details that separates the average from the good," Touomou said. "Footwork can be a problem but the biggest thing is shooting. Kids have a hard time shooting the ball well. Shooting is all about repetition and most kids don't practice shooting enough."
"My country was a third-world country and I knew there were contributions I could make through sports. I just got involved. I wanted to share the knowledge I had accumulated throughout the years."
The last month has seen its share of press for the Georgetown women's basketball team, where a recent act by a Georgetown player against Richmond is making the national rounds of the media.
At the center of the conversation is freshman Shayla Cooper, who tried to interfere with a shot in last week's game with the Spiders by throwing her shoe at the ball as it was in the air. The officials missed the play, but the press did not.
"Picking up a shoe and throwing it, is not a rule in the rule book," NCAA official Debbie Williamson told the Washington Post. "It's an unsporting act as there's no rule for throwing equipment. It should have been an unsportsmanlike foul."
Cooper scored 17 points in the game, won by Georgetown 82-78. Sportsgrid.com has posted the video of the incident.
From the Washington Post:
"Notably absent from Wednesday's proceedings was William McFadden, the Georgetown theology professor who missed his first game as the team's public address announcer since 1973 because of illness. Team officials said they are hopeful he'll return this season."
It's good to be home.
Guards Markel Starks and D'Vauntes Smith-Rivera combined for 48 points and six three pointers as the Georgetown Hoyas pulled away from the Wright State Raiders in its home opener at Verizon Center, 88-70. The guard play that was lacking in its game with Oregon was back in a big way, as the Hoyas took a 25-6 first half run to a big lead and a win to follow.
A 5-2 run opened the game for Georgetown, but runs of 14-2 and 11-4 gave the Hoyas the room it needed early. The three point shooting that deserted the Hoyas in Korea was back early, as eight of Georgetown's 17 first half baskets came from outside, enabling them to control the game from the perimeter and lessen the pressure on its big men to carry the load.
As a result, the guard play was predominant.
"Starks is a really good player," said Wright State coach Billy Donlan. "I told our guys that he would make winning plays from the minute the ball was tipped. I knew Georgetown was going to play with a great sense of urgency after losing a game to start their season and seniors are usually the ones who come out and try to take over and he did that."
The Hoyas led by as many as 33 in the first half, 42-19, and went to the break up 19, 50-31.
"The problem was in the first half, their key guys got threes," Donlan said. "We wanted them to beat us from the three-point line because, clearly the way the officiating is going this year, trying to allow them to play one-on-one in the post, they'd foul our whole team out and that was our approach. The big difference for us was we scored against them more than what they are used to, in my opinion. The problem was that we had 11 first half turnovers so if you have seven first half turnovers and you score on two or three of those possessions you have shots on, you go in 50-39 or 38 and it just has a little different feel to the game."
Wright State kept the second half from getting out of hand, as the Raiders could not close the gap beyond 15 points. As a result, or maybe in spite of it, Georgetown did not immediately empty the bench, maintaining an eight man rotation for much of the second half until the reserves took over for good over the final four minutes. Freshman Reggie Cameron picked up nine points on a trio of three pointers in 18 minutes, while junior Mikael Hopkins picked up seven rebounds. With a perimeter oriented attack, junior center Josh Smith was less of a factor, with six points in 27 minutes of play in double coverage.
"It wasn't just Josh they were doubling, they doubled every time it went down into the block," said Georgetown coach John Thompson III. "They came right away, so I don't think it was a game plan to double Josh. I think Josh had some turnovers that he normally won't have. We don't mind the double, we invite the double, he's normally very strong with the ball, Josh is a good passer. Josh getting doubled is something we anticipate happening this year, I think we can put shooters out on the court to get open shots and we have guys smart enough to know when and how to cut."
[It] was very effective today, because both him and Moses had fumblitis, but that's fine, we don't worry about the double."
A one week break awaits the Hoyas, who turn its attention to the Puerto Rico Tip-Off Tournament next week, with an opening round game with Northeastern.

            MIN   2FG   3FG   FT  REB  A  PF  PTS
Starters:                                 
Starks       35   4-5   3-9   6-6   0   6  1   23
Smith-Rivera 33   5-8   3-4   6-6   5   3  2   25
Trawick      24   1-2   0-1   2-2   3   2  0    4
Lubick       25   3-3   0-0   0-2   8   3  4    6
Smith        27   2-5   0-1   2-6   4   0  3    6
Reserves:
Cameron      18   0-1   3-5   0-0   3   2  1    9
Hopkins      17   1-4   1-1   1-2   7   1  2    6
Allen         2   0-0   0-0   0-0   0   0  0    0
Bowen        15   1-2   0-1   2-4   2   0  0    4
Caprio        5   1-3   0-0   1-2   3   0  0    3
Domingo       3   0-0   0-0   0-0   0   0  1    0
Ayegba        5   0-1   0-0   1-2   2   0  1    1
Hayes         3   0-1   0-0   1-2   0   0  2    1
Injured: Adams, Whittington
Team Rebounds                       2
TOTALS      200  18-34 10-22 22-30 34  17 17   88

Post game links follow below:
With the counter-reformation of the Big East and a lack of marquee home opponents, concerns have been raised that attendance could suffer in the early part of the season. Wednesday's attendance was 7,350, the lowest attended home opener since John Thompson III's first season in 2004-05.
Here's the attendance for the home openers since the 2007-08 season:
2007-08 (vs. William & Mary): 11,364
2008-09 (vs. Jacksonville): 10,253
2009-10 (vs. Temple): 8,712
2010-11 (vs. Tulane): 10,031
2011-12 (vs. Savannah St.): 9,876
2012-13 (vs. Duquesne): 8,213
For much of the past year, stalwarts in the Atlantic Coast Conference boasted how it was ready to take over Madison Square Garden, home of the Big East tournament since 1983, as their own March destination when ACC tournament rotations were arranged. In its most recent tournament bids, however, the ACC will journey as far north as Verizon Center for its 2016 tournament.
It's the second visit by the tournament to Verizon Center and fifth visit to the Washington area overall, but marks the first ACC tournament where there will be no home team in the mix--Maryland will be a member of the Big Ten Conference next season.
Not that the ACC isn't continuing to sell its predatory tactics, however.
"If the ACC men's basketball tournament is headed to New York and Madison Square Garden, as many believe is inevitable, then the wait will continue a while longer", reads the Charlotte Observer.
Facts never get in the way of a good ACC story, as the conference outlets fail to disclose that the Big East has a contract with the Garden through 2026.

The Department of Athletics has announced seven selections for the Georgetown University Athletic Hall of Fame, to be saluted with a dinner on Jan. 18 following the Georgetown-Seton Hall basketball game earlier that afternoon.
The awardees are Nadira Ricks (C'94, women's basketball), Steve Holman (C'92, men's track), Rich Kenah (B'92, men's track), Catherine Symon (C'93, women's rowing), Melissa Schwen Ryan (F'94, women's track), Christopher Remington (C`95, men's lacrosse), and former lacrosse coach David Urick.
The Georgetown University Athletic Hall of Fame, begun in 1953, is believed to be the oldest collegiate hall of fame at an American university, predating the Basketball Hall of Fame by six years and the Pro Football Hall of Fame by ten years. For more information on the induction dinner, please contact the Hoyas Unlimited office at (202) 687-7159.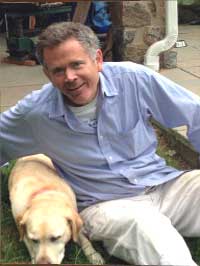 From Sunday's New York Daily News, news of a horrific car accident that took the life of Patrick Sheehan (C'81), who served as the first costumed Jack the Bulldog for Georgetown games.
Sheehan, 54, was a passenger in a town car headed south to LaGuardia Airport early Saturday morning when a Ford Explorer skidded across three lanes of the northbound Hutchinson River Parkway near Orchard Beach Road, crossed the median, and went airborne at a reported speed of 90 MPH, shearing the top of the car where Sheehan and his driver were sitting, killing both passengers. Two others in a nearby vehicle were also injured.
A native of Chester, PA, Sheehan was selected to wear the first Jack the Bulldog costume in the late 1970's, and was often featured on TV coverage of the Hoyas during its run to the NCAA regional final in 1980. After graduation in 1981, Sheehan worked on Wall Street, later becoming a vice president at JP Morgan and, most recently Wells Fargo. Sheehan lived in Westchester County, NY with his wife and three sons.
Additional coverage follows below. Some of the details are graphic.
On the back of Josh Smith's #24 jersey, it read "Respect". If they didn't before, they do now.
The 350 lb. junior scored 25 points as the Georgetown Hoyas fell victim to an exhibition at the free throw line, as the #19-ranked Oregon Ducks led for most of the game in a 82-75 decision at Camp Humphreys, South Korea.
Georgetown opted to start Smith at center, with favorable early results. Smith scored nine points in a first half overshadowed by turnovers and fouls. The Hoyas' only lead of the half was 2-0, as the Ducks built leads of 6-2, 11-5, and 16-5 on the gain of six Georgetown turnovers and an extended run of Georgetown fouls.
With nothing dropping from outside (the Hoyas were 0-8 from three point range in the first half), Georgetown went inside, with a pair of baskets from Smith and a give-and-go to Nate Lubick closing the gap to 19-14 midway in the half. Oregon's offense was increasingly ineffective against a zone defense, and as the Hoyas gained, the Ducks relied on the foul line to maintain its lead. Led by Houston transfer Joseph young, Oregon pushed its lead to seven, 30-23, with five minutes to play, but the Hoyas closed the gap behind junior Mikael Hopkins, with eight points off the bench and a late jumper to close to 37-34 at the half. The Ducks managed only seven field goals but was 20-26 from the free throw line, as Georgetown guards Markel Starks, D'Vauntes Smith-Rivera, and Jabril Trawick each picked up three fouls before halftime. Overall, the teams combined for 28 fouls and 52 free throws at intermission, setting the tone for a busy second half strategy to come.

Smith opened the second half with two assists and a pair of free throws to give the Hoyas its first lead since early in the game, 40-39, and two more to tie the score following a 5-0 Oregon run. But when Smith took a rest on the bench at the 15:43 mark, the Ducks responded with an 8-0 run. A pair of baskets by Markel Starks closed the lead to five, but a fourth foul on Hopkins and the resultant free throws helped extend the Oregon lead to seven, 56-49, with 12:06 to play.

An offensive rebound and basket by Smith fouled out Oregon center Waverly Austin and got the Hoyas back to two at the 10:42 mark, 56-54 but Oregon's guards continued to get the outside jumpers GU could not. A long jumper by Aaron Bowen was the Hoyas' 11th consecutive miss from three point range in the game, and the Ducks, shooting 53 percent from the field in the second half, pushed the lead back to six at 60-54, midway in the second half.

A basket and block by Oregon's Mike Moser pushed the lead to six at the eight minute mark, answered by Georgetown's first three of the game from Starks at the 7:33 mark. The Ducks continued to leverage ball screens and good free throw shooting to stay up by seven, 69-62 with 4:04 to play. Georgetown needed a run and a Smith basket got the Hoyas to five at the 3:53 mark, 69-64, and a basket and foul at the 3:22 mark, 69-67.


GU FG%,
two point range


GU FG%,
three point range


Defensive rebounds,
GU's Josh Smith


GU turnovers,
first 6 min.


GU turnovers,
remainder of game


Oregon advantage,
rebounds


Oregon advantage,
bench scoring


Oregon advantage,
free throws att.


Oregon advantage,
free throws made


Georgetown could not make headway into the lead at the foul line. Oregon made 6 for 6 while Smith-Rivera and Trawick each split two attempts and the Hoyas fell behind six with 1:15 to play before a Smith basket closed to 75-71 with 1:00 left.
Oregon's Jason Calliste, who along with guard Joseph Young was a combined 23-23 from the line, closed out the game at the line. Smith fouled out with nine seconds to play but gave an inspired effort in his first collegiate game in nearly a year. Oregon scored 13 of its final 15 points of the game at the line, going 13 for 14 in the final 5:00 and 36-44 overall.
Defensively, it was the most points allowed by Georgetown in an opener since Nov. 27, 1994 versus #1-ranked Arkansas, and more than in any single regulation game last season. The loss marks the first opening game setback for the Hoyas since John Thompson III's debut in the 2004-05 season.
Here's the Georgetown half of the box score:

            MIN   2FG   3FG   FT  REB  A  PF  PTS
Starters:                                 
Starks       35   5-9   1-3   3-3   1   4  4   16
Smith-Rivera 33   2-5   0-5   1-2   2   2  3    5
Trawick      22   3-4   0-3   5-7   3   1  4   11
Lubick       27   1-3   0-0   1-2   6   0  3    3
Smith        27  10-13  0-0   5-9   4   2  5   25
Reserves:
Cameron       6   0-0   0-0   0-0   1   0  1    0
Hopkins      15   3-7   0-0   4-5   6   1  5   10
Bowen        20   1-2   0-3   1-2   5   2  3    3
Caprio        1   0-0   0-0   0-0   0   0  0    0
Domingo       8   1-1   0-1   0-0   2   0  2    2
Ayegba        6   0-1   0-0   0-0   0   0  1    0
DNP: Allen, Hayes
Injured: Adams, Whittington
Team Rebounds                       2
TOTALS      200  26-44  1-15 20-30 32  12 31   75

Additional coverage follows below. Owing to the distance traveled, the local newspapers for each school did not send beat reporters.
Posted on Friday: the annual HOYA Basketball Preview issue.
The Washington Post begins its coverage of the Georgetown basketball season with a preview article on junior transfer Josh Smith (C'15) and his level of commitment to be the kind of basketball he is capable of being.
"Without a doubt, just looking at his history, there is risk," said coach John Thompson III. "A big risk — literally and figuratively. But at the end of the day, it's worth taking that risk."
Smith, an all-American high school prospect, attended UCLA but found himself relegated to the bench over his weight, which topped 350 pounds.
"You're talking about a kid with unlimited potential, good hands, great feet, great bounce," said Virginia Tech coach Seth Greenberg. "When the ball is in his hands, he's a special player. I watched him in practice at UCLA last summer, and I was amazed at his great footwork and explosiveness for a kid that size. It's going to come down to how many minutes he can play consecutively. He's a winning talent, but is he a winning player? What is his commitment to being a winning player?"
Said Smith: "Part of the reason I wanted to come here is this was a good big-man school. I felt that with what I could do to help the team, we could become a better team. And I've been just listening to the coaching staff and players, trying to do everything they been asking me to."
Closer to campus: preview articles from the Georgetown Voice.

A release at GUHoyas.com has confirmed senior forward John Caprio was awarded the team's remaining open scholarship for the 2013-14 season.
"It was three years of hard work and it finally paid off," Caprio said. "I knew we had one extra and I had spoken to Coach Thompson about it during the summer so I thought there might be a chance. I think he had known about it for a while, but wanted to wait until we got closer to the start of the school year to tell me."
Caprio is the first walk-on awarded a scholarship since Jonathan Wallace (C'08), who joined the team in the 2004-05 season.
"It means everything to me," he said. "It was three years of pushing yourself in practice and doing everything the scholarship players do. Finally to have it culminate and pay off, it's definitely a great feeling. At the same time, I know that I have to continue to work hard to help the team and I'm going to continue to work as hard as I have for the last three years."
From a Wall Street Journal video interview, former All-American Dikembe Mutombo (I'91, H'10) recalls how it was science and mathematics that drew him to education, not athletics, when he was growing up in what is now the Congo.
The prospects of Josh Smith boarding Tuesday's flight to South Korea were very much up in the air (no pun intended) until the NCAA ruled late last month that Smith was eligible for the beginning of the 2013-14 season. Smith, who is expected to see action Friday versus Oregon, is ready for the challenge.
"Knowing that I can play, it takes a lot of weight off my shoulders," Smith told the Washington Post. "I really love this team, I love this university and I love playing here. I haven't played a game since I don't remember, and just being able to go to South Korea and play Oregon, a team I'm used to, it's going to be fun."
I've just noticed a really, really big change from being able to go just a little bit in practice to now being able to go full practice and feel better running up and down the floor," he added. "I'm thinking I'm on step to get there."
Despite returning four starters from the #8-ranked team at the end of last season, the voters of the Associated Press poll failed to place the Hoyas in the pre-season top 25.
Georgetown received just 11 votes, trailing "also receiving votes" selections in Tennessee, Creighton, Indiana, Iowa, Colorado, Harvard, Boise State, and Villanova. If there is any consolation, note that the Hoyas were unranked in last season's inaugural poll as well.
Upcoming 2013-14 opponents ranked in the poll include Michigan State (#2), Kansas (#5), Marquette (#17), and Oregon (#19).
---
HoyaSaxa.com: The One-Stop Web Site For Hoya Basketball™
An independent web site not affiliated with Georgetown University. All rights reserved.