Home > 2002 Season In Review

Georgetown Football: 2002 Season Recaps
Complied from HoyaSaxa.com previews and recaps
Game #1: Lehigh (September 7)
Are the Engineers that good? Are the Hoyas that bad?
Lehigh opened its Patriot League schedule with a 69-0 win over Georgetown Saturday before a smaller than expected 9,386 at Goodman Stadium in Bethlehem, PA. It is the largest Lehigh win since a 69-7 win over Davidson in 1981; conversely, the attribution in the Washington Post that it was the worst loss in Georgetown history is incorrect. For the record, the worst loss suffered by a Georgetown football team was in 1905, when it lost to coach Glenn (Pop) Warner and the Carlisle Indians, 76-0.
But it was close.
The Engineers scored 28 points in the first quarter off two Chad Schwenk touchdown passes and two Jermaine Pugh rushing TD's, amassing 255 yards in the first quarter while the Hoyas managed negative rushing yards and only 11 passing yards. It continues a trend where the Hoyas do not show up in the first quarter of its games--the G-men were outscored 112-41 in the first quarter last season and the trend continued Saturday.
The second quarter opened with the Hoyas fumbling a fake punt attempt at its 22, but blocked a Lehigh FG attempt three plays later. Booth opened the quarter 0-3 in the air and was called for intentional grounding. The Hoyas held Lehigh on downs on the next possession, and opened with a 36 yard run on first down, only to be called back for holding. The Hoyas failed on its two possessions, and Lehigh made it 35-0 on a 33 yard run by Jermaine Pugh with 7:17 left in the half. On the next play, Booth was hit and fumbled at the 16, where Lehigh completed a two play, 16 yard drive with 5:24 left to lead 42-0.
On the next series, Booth connected with a 33 yard gain to TE Bo Cote, but Cote fumbled at the Lehigh 47. Lehigh moved down the field, ending with Schwenk's fourth TD pass of the half.
For the half, Booth was 4 for 18 for 69 yards and was sacked four times for 20 yards. The rushing game was equally poor, with nine carries for three yards.
The two teams traded punts early in the second half, but the Hoyas fumbled for the second time crossing the 50. Lehigh converted on the next drive with a 17 yard TD pass with 3:50 in the third, but missed the extra point. The Engineers added a touchdown early in the fourth and one late in the fourth.
Georgetown's offense was non-existent and never challenged into scoring position, offering up only 98 yards of offense versus 604 for the Engineers. And if any statistic should be particularly troubling, the Hoyas only had 23:24 of possession time, netting four first downs.
Game stats:

                   Georgetown      Lehigh
First downs                 4          28
Rushed-yards           25-(-8)     58-256
Passing yards             106         348
Sacked-yards lost        6-37         1-9
Return yards                2          58
Passes                 8-25-0     19-26-1
Punts                  9-40.9        1-50
Fumbles-lost              4-4         0-0
Penalties-yards          9-56        7-64
Time of possession      23:24       36:36

Here are links to post-game coverage:
Game #2: Holy Cross (September 14)
A strong first half was not enough for the Hoyas in its home opener, as repeated special teams miscues led #25-ranked Holy Cross to a comfortable 41-13 win at Harbin Field.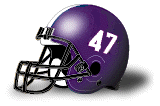 The Crusaders scored its first TD with ease, scoring within four minutes of the first quarter. A Georgetown punt then led to a 19 play HC drive which was stalled by the Hoya defense at the one. The two teams traded possessions, and after a Crusader fumble at the 46, Morgan Booth found WR Luke McArdle with a 54 yard TD pass, but missed the extra point, 6-6.
After a trade of possessions, the Hoyas' Kim Sarin broke for a 50 yard run and a subsequent 14 yard run to give the Hoyas a 13-6 lead. The Crusaders added a late TD to tie the score at 13-all at halftime.
The Hoyas' offense went absolutely nowhere in the third quarter, combining for (-6) total yardage. Special teams failed the Hoyas time and again in the quarter: a bad snap led to a HC field goal to trail 16-13, then gave up a 49 yard punt return by HC's Ari Confesior to set the Crusaders up to score again, 22-13. After a 49 yard punt by Dave Paulus, the punt was negated by a special teams penalty, which HC responded by getting a 46 yard Confesior return to set up a 15 yard TD pass to lead 28-13.
On Georgetown's next series, QB Morgan Booth fumbled at the 17, where the Crusaders added another TD, 34-13.
After two first downs, the Hoyas' offense stalled and Georgetown punted with 7:47 to play. Paulus had to call time out, perhaps to avoid another special teams mistake. Paulus got the punt off and the Hoya defense held the Crusaders at the 31 yard line. On the punt, the Hoyas caught a break with a blocked punt at the 30, but went four and out and turned over the ball on downs. The Crusaders took advantage of a tiring GU defense with a 58 yard run to close out the scoring with 2:00 to play.
The special teams' struggle was completed with a Georgetown fumble on the ensuing kickoff, where HC ran out the clock.
Game stats:

                    HOLY CROSS GEORGETOWN
First downs                 19         11
Rushed-yards            44-182      36-61
Passing yards              228        143
Total yards                410        204
Sacked-yards lost         2-22       5-33
Return yards               112         23
Passes                 15-28-2    10-24-0
Punts                   5-31.8     8-38.1
Fumbles-lost               2-1        4-2
Penalties-yards           7-58       5-40
Time of possession       33:04      26:56

Here are links to post-game coverage.
Game #3: Fairfield (September 21)
After a slow start by the offense, Georgetown's defense saved the day in a 21-3 win over Fairfield at the 62nd Homecoming Game.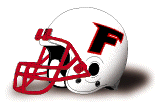 Georgetown's offense, ranked last in Division I-AA entering the game, continued to struggle in the first half. The Hoyas managed just two first downs late into the second quarter and trailed 3-0 when QB Morgan Booth was replaced by sophomore Andrew Crawford. With 2:05 to play in the half, Crawford led the Hoyas to a late drive but without points. In the opening drive of the third, the Hoyas drove 54 yards on seven plays to set up John Sims with a two yard run, 7-3.
The Hoya offense continued to stall, and late into the fourth quarter the score was an uncomfortable 7-3. The Georgetown defense had knocked out Fairfield starter Mike Cherchio earlier in the game and had kept Fairfield to only two scoring threats, both of which were missed field goals. Still, it took a pair of defensive stops to give the scoreboard a jolt.
With 4:15 to play, Fairfield reserve QB Paul Gorra's pass was picked off by Andrew Clarke, setting up a four play drive that saw Sims score on a 21 yard run to lead 14-3. On the next series, Gorra was intercepted by Tim Banks, who raced 49 yards for the third score, 21-3.
Even with the win, the Georgetown offense needs help. Georgetown collected only 242 yards on offense and was 5 of 15 on 3rd down, which makes the Hoyas a combined 9 of 39 on third downs this season. Penalties set back the offense on a number of occasions, and Crawford's stats in relief (4-10-1, 79 yards) were not appreciably better than what Booth was able to do (7-14-1, 55 yards).
Still, it was a must-win for the young team that had lost convincingly to two ranked opponents this season.
We needed that win," coach Benson told the Washington Post. "Everybody needed that win -- players, coaches, everybody."
Game stats:

                  FAIRFIELD  GEORGETOWN
First downs              11          13
Rushed-yards          33-45      36-108
Passing yards           160         134
Sacked-yards lost      4-28        1-10
Return yards             54          83
Passes              17-33-3     11-24-2
Punts                  6-46        7-38
Fumbles-lost            1-0         1-0
Penalties-yards        6-62        9-64
Time of possession    32:32       27:28

Here are links to post-game coverage.
Game #4: Florida International (September 28)
Florida International quarterback Jamie Burke threw two touchdown passes as his Golden Panthers coasted to a 27-2 win over Georgetown before 6,084 (capacity=17,000) at FIU Community Stadium Saturday.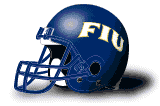 The Hoyas (1-3) scored two minutes into the game on a safety, as a result of a bad snap off a FIU punt. The teams exchanged possessions throughout the quarter, and Georgetown's best opportunity for an early score was lost on a fumble at the FIU 41. The panthers mounted an 11 play drive which resulted in a 17 yard TD pass for a 6-2 Panthers lead after the PAt was missed.
By media accounts, the tropical heat at FIU took its toll on the Hoya defense. The Panthers scored early in the second to lead 13-2, then converted on its next possession to lead 20-2. After a late Georgetown drive was stalled at the FIU 38, replacement QB David Tabor completed a 39 yard pass to WR Cory McKinney for the 27-2 halftime lead.
The two teams traded field position in the second half but neither scored. Georgetown drove as deep as the FIU 30 but its drive turned over on downs. The Hoyas were 3-13 on third downs and 1 of 3 on fourth downs, two stats which have weighed heavily on the team all year. For the season, GU is only 12 of 55 (22%) on third down and 1 of 7 (14%) on fourth down efforts.
In his first collegiate start, sophomore QB Andrew Crawford was 9-22 for 120 yards and one interception. The Hoya rushing game averaged 2.1 yards per carry versus five yards per carry for FIU, who have now outscored three non-scholarship teams (St. Peter's, Butler, and Georgetown) a combined 96-5 in thee home games this season.
Georgetown had two turnovers in the game versus none for FIU (3-2).
Game stats:

               GEORGETOWN        FIU
First downs           12          19
Rushed-yards       35-76      42-210
Passing yards        120         194
Sacked-yards lost   2-12        3-20
Return yards           0          56
Passes            9-22-1     13-20-0
Punts             6-46.2      5-35.2
Fumbles-lost         1-1         1-0
Penalties-yards     4-25      13-160
Time of possession 27:07       32:53

Here are links to post-game coverage.
Game #5: Fordham (October 5)
Fordham University earned its historic 700th win in a 41-10 score over Georgetown Saturday at Harbin Field. The loss, the ninth straight for Georgetown in Patriot League action, was not without glimpses of better things to come, but injuries and depth continue to put the team at a severe disadvantage in stopping the plays that turn a game.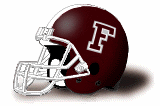 Of the players that were on the first string depth chart for the season opener against Lehigh, injuries and attrition have claimed nine of these starters. Because of these gaps, 16 freshmen and eight sophomores saw action in Saturday's game. These players are the future of the team, but they are prone to some hard lessons against an experienced team like Fordham.
The Hoyas opened the with a short drive that led to a punt. Fordham answered with a eight play, 51 yard drive to give the Rams an early 7-0 lead. Georgetown responded with its own drive, a 10-play drive that advanced as far as the Fordham seven before reserve kicker Michael Gillman put the Hoyas on the board at 7-3. The Rams wasted little time, though, scoring 14 seconds later, 14-3.
The key series of the game followed midway through the second quarter. After Georgetown had stopped the Rams on a blocked punt and an interception, Hoya QB Andrew Crawford drove the G-men deep into Fordham territory. Crawford had a first and 10 at the Fordham 14 but his pass was intercepted at the goal line, and one could see the Hoyas' hopes sag thereafter. On its next two possessions of the half, Fordham connected on a 42 yard run and a 26 yard pass to extend the lead to 28-3 at the half.
After a 63 yard pass to Javarus Dudley increased Fordham's lead to 34-3, Crawford was benched for the second half for senior David Paulus, the third Georgetown QB to see action in the last three weeks. Paulus took the Hoyas forward on its best drive of the season, a nine play, 94 yard drive ending with an eight yard touchdown pass to senior TE Bo Cote. It was the Hoyas' first TD since the late stages of the Fairfield game.
Fordham's Dudley capped off the scoring with a 59 yard pass early in the fourth quarter. After shredding the Hoyas for 188 yards last season, Dudley ran up 224 yards on seven catches, nine yards short of the school's record. For his part, FU quarterback Kevin Eakin as outstanding. Early in the second half, Eakin was 13 for 14, with an intercepted pass the only non-completion. Eakin finished 23 for 28 for 391 yards.
The Hoyas had problems in every phase of the game. Crawford and Paulus were sacked six times. The rushing game, with second and third stringers, picked up only 39 net yards on 28 carries. After Paulus was injured late in the game, the Hoyas were down to a fourth string punter in freshman QB Keith Schroeder.
Defensively, the Hoyas were a step slow in the linebacker and secondary corps and Fordham took advantage throughout. The Rams took advantage of missed tackles and plenty of inexperience to pick apart the Georgetown secondary. However, outside of two TD runs, the defensive line continued its improvement over recent weeks.
While the Hoyas were 2 of 3 in opportunities in the red zone, third downs continue to hold the team back. Georgetown was 2 of 12 on third down versus 7 of 12 for Fordham.
Fordham extends its streak over Georgetown to eight straight wins since 1984, and are already looking forward to a showdown with Lehigh on Nov. 2 at the Bronx. For the Hoyas, they begin a two week road trip Saturday against Davidson.
Game stats:

                 FORDHAM     GEORGETOWN
First downs           22            12
Rushed-yards      33-158         28-39
Passing yards        391           187
Sacked-yards lost   2-17          6-33
Return yards          85            10
Passes           23-28-1       16-25-1
Punts             4-39.8        8-37.5
Fumbles-lost         0-0           0-0
Penalties-yards     6-91          3-25
Time of possession 34:05         25:55

Here are links to post-game coverage.
Game #6: Davidson (October 12)
They needed this one...and they got it.
A battered and bruised Georgetown Hoya team came back from a eight point fourth quarter deficit to defeat Davidson, 25-21, in a win that the Associated Press called unexpected. After three quarters, at least.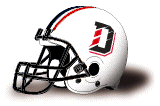 Led by senior QB David Paulus and a key defensive interception in the fourth period, the Hoyas earned their first road win in nearly a year and earned a small measure of confidence heading back into Patriot League play.
The loss was the second straight setback at home for Davidson, which had won 14 straight at Richardson Stadium.
Well known for slow starts this season, Georgetown surprised the Homecoming crowd at Davidson with a 12 play drive for the game's first score. Faced with a 4th and one, Paulus took a QB sneak for six yards, setting up a 26 yard pass to Luke McArdle for a 6-0 lead.
After the teams traded punts, Paulus led the Hoyas on a seven play, 97 yard drive, keyed by a 60 yard pass to Luke McArdle and an 11 yard pass to William Huisking to put the Hoyas up 13-0 early in the second.
After a Davidson fumble at the Georgetown 38, the Hoyas began another drive, where a pass play was brought back by holding and the Hoyas were forced to punt. On its final drive of the half, the Wildcats (3-3) went on a 15 play, 95 yard drive to narrow the score to 13-7 at the half.
The third quarter brought back memories of many GU games this season--mistakes, frustration, and a losing score. The Hoyas punted on its first two possessions, then fumbled the snap on its third, setting Davidson up at its 27, where Davidson took four plays and 1:14 to take the lead, 14-13.
McArdle ran back the kickoff 36 yards but it was brought back by holding. On the next series, Georgetown RB John Sims fumbled on first down at the GU 25, and Davidson cashed in for a 21-13 lead , whereupon the G-men were tagged for three different unsportsmanlike conduct penalties after the TD.
With eight rushes for -3 yards in the quarter and yet another punt early in the fourth, the Hoyas could have folded. But with the Wildcats driving again, Georgetown's Tim Banks picked off a Paul Nichols pass for a 36 yard TD. Despite a missed two point conversion, the Hoyas were back in it, 21-19.
In the last 11:53, the Hoya defense rose to the occasion. The D forced a four play, -4 yard series with 10:50 to play, with which GU responded with pass plays of 15, 4 and 29 yards to drive to the DC 3, where Paulus found Huisking for his second TD, 25-21. The two-point conversion failed for the third time in as many attempts.
The Wildcats were held to no yards on its next series, and the Hoyas took over with 6:15 to play, driving to the Davidson 27 before Paulus was knocked out of the game. A potential first down by Sims was called back by holding, and backup QB Morgan Booth was sacked on fourth down, giving the Wildcats a final chance with 1:12. Davidson drove to midfield but were hampered by three consecutive offensive penalties, bowing out on downs with :14 left.
For the game, Paulus was 15 of 20 for 227 yards, without a sack or an interception. WR Luke McArdle caught five passes for 148 and the GU rushing game doubled its average yards per game with 135 yards on 45 carries, led by Sims with 87 yards on 12 carries. The Hoyas held the ball for 32:48 and held the Wildcats to only 20 net rushing yards. Paulus' injury will be watched closely to see if he is able to play next week at Lafayette.
Game stats:

              GEORGETOWN      DAVIDSON
First downs           19            17
Rushed-yards      45-135         24-20
Passing yards        227           269
Sacked-yards lost    1-0           1-5
Return yards          51             0
Passes           15-20-0       27-48-1
Punts             4-38.8        6-42.7
Fumbles-lost         2-1           1-1
Penalties-yards    11-62          9-80
Time of possession 32:48         27:12

Here are links to post-game coverage.
Game #7: Lafayette (October 19)
Lafayette's Marco Glavic threw for four TD's in a 35-17 win over Georgetown today before 7,699 at Fisher Field in Easton, PA.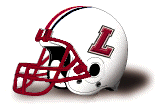 As has been the case in nine previous Patriot League losses over the past two years, the Hoyas started slowly while their opponent did not. In its first three possessions, the Hoyas (2-5, 0-4 PL) were three and out, with one first down (reached on penalty) the entire quarter. By contrast, Lafayette (4-3, 2-0 PL) scored on three of its four possessions.
The Leopards opened the scoring on a 11 play, 64 yard drive to lead 7-0. Following GU's third punt, LC scored on a 64 yard drive helped by a key third down off sides penalty against the Hoyas. The Hoyas drove to the lafayette 15 but stumbled towards the goal line, settling for a 43 yard field goal, to narrow the score to 14-3. Lafayette responded with a 59 yard TD pass from Glavic to John Weyrauch to lead 21-3. A second Hoyas drive into lafayette territory ended with a missed 46 yard field goal, and after the hoyas had held the Leopards late in the half, a critical Georgetown fumble at its 15 set up the Leopards for an easy score and a startling 28-3 halftime score.
In the second half, the Leopards drove the length of the field in a 64 yard drive that ended with a GU stand at the goal line. Led by QB David Paulus, the Hoyas marched back into Lafayette territory, supported by a 36 yard flea-flicker pass to the LC 18. From there, the Hoyas rushed for five yards, no gain, and a missed pass. On fourth down, Paulus and receiver Walter Bowser mixed up signals and the pass was incomplete, ending a drive that could have allowed the Hoyas back into the game.
Early in the fourth, Lafayette's last score came on a 48 yard drive to lead 35-3. Paulus added points late in the game on 11 and 15 yard TD passes to Kurt Bennett to narrow the final count to 35-17.
Glavic was the star for the Leopards, throwing for 275 yards on 22-34 passing without a sack. Paulus was 10-24 for 129 yards but many of the incompletions were dropped passes. Paulus also lead the team in rushing with 76 yards.
Third down possession continue to wreak havoc on the Hoyas. Georgetown was 5-13 on third downs versus 12-17 for the Leopards.
Georgetown returns home Saturday for a game against Bucknell, the only other winless team in Patriot play.
Game stats:


                   GEORGETOWN   LAFAYETTE
First downs                18          23
Rushed-yards           35-187      40-122
Passing yards             129         275
Sacked-yards lost        2-12        1-12
Return yards               19           2
Passes                10-24-0     22-34-0
Punts                  4-33.3      4-38.3
Fumbles-lost              2-1         0-0
Penalties-yards          4-16        5-40
Time of possession      26:28       33:32


Here are links to post-game coverage.
Game #8: Bucknell (October 26)
"My coach will kill me about this, but Walter [Bowser] was not supposed to run that route. He came up to me in the huddle and said, 'Dave, this [defender] has been pressing me all day. I can really beat him.' And he did."--David Paulus, in the Washington Post
Three years ago, the class of 2003 played its first college football game on the road at Holy Cross, where Georgetown's 34-16 upset marked a big step forward on its path to the Patriot League. Ten league games later, the class had not defeated another PL team. That streak came to an end Saturday, and with it, another step forward in the evolution of Georgetown Football.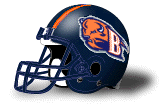 Senior David Paulus threw five second half touchdowns as Georgetown overcame a 17 point halftime deficit in a 32-31 win over Bucknell and its first conference win since joining the Patriot League in 2001. The win was improbable given the turns of the game, which was a study in contrasts between the struggles of recent performances and the promise of better tomorrows.
In prior league games, the Hoyas had consistently dug themselves in a hole in the first quarter, having been outscored 127-19, and things started off poorly on Saturday. The Bison (2-5) opened the game with a 43 yard pass and scored within the first two minutes of play, 7-0. Three series later, Bucknell drove 58 yards in 11 plays to the Georgetown 22, but were stopped on downs. The teams trade punts again until punt returner Luke McArdle fumbled at the Georgetown 24, setting up a Bucknell field goal to trail 10-0.
After Georgetown punted on its next series, Bucknell drove 70 yards in ten plays to increase the lead to 17-0 with 3:55 to play in the half. With under two minutes to play, the Hoyas had two net yards in total offense. But in a sign of the second half fireworks to come, Paulus led the Hoyas on a nine play, 59 yard drive in only 1:14, without a third down in the drive. The Hoyas advanced to the 11 yard line with :04 to play, but a 28 yard field goal was blocked at the end of the half.
To its credit, the team did not give up. Though the Hoyas were a combined 0-12 in games trailing at the half over the last two seasons, the next 30 minutes would make some new history.
Georgetown opened the second half with a six play, 64 yard drive, where Paulus was 4-4 for 60 yards, including a 34 yard pass to Walter Bowser for the TD, 17-7. The Bison answered with a drive deep into Georgetown territory at the Georgetown 26, but on a fourth and four, the Bison were stopped a yard short and turned the ball over on downs. Whatever momentum was short-lived--on its next series, Paulus fumbled at the Georgetown 20 and the Bison converted in four plays to lead 24-7.
Late in the quarter, the Hoyas forcing a Bucknell punt deep in its territory and returned the ball to the BU 46. Paulus found McArdle open on two passes in only 18 seconds, and the Hoyas had cut the lead to 24-14. After holding the Bison to one first down in its next series, Paulus started at mid field and found McArdle on two 20 yard passes, the last for his third TD. The extra point was missed, but the score was now 24-20.
Midway in the fourth, the Hoyas began a drive at its 15. On a fourth down and one at its own 24, Georgetown went for it and was stopped at the line of scrimmage. Bucknell took the gift and fired a 25 yard TD pass to lead 31-20 with eight minutes to play. Would the drive cost the Hoyas a chance to win?
Paulus did not quit. On the next series, he opened with a 34 yard play to McArdle, and rushed for another 14 to put the Hoyas in the red zone. Paulus' fourth TD pass was a 17 yard strike to William Huisking with 5:41 to play, and Georgetown closed to 31-26, failing on a two point conversion. After Bucknell was stopped at the Georgetown 38, Bison punter Billy Windle landed a 19 yard punt that gave GU another chance with 3:06 to play.
A 16 yard pass to Walter Bowser got the Hoyas to midfield, but time was fleeting. On 3rd and 1 with 1:50 to play, Paulus rushed for four yards to keep the drive alive. On the next series, the Hoyas faced 4th and 6, where Paulus found McArdle for seven. With under a minute remaining, Georgetown faced a third test at fourth down, where Paulus took it 10 yards and got out of bounds, saving the day yet again.
Georgetown faced third and two with 19 seconds to play and no timeouts. Paulus found Bowser in single coverage across the end zone and connected for a 19 yard TD, 32-31. Once again, a two point conversion failed.
Bucknell's last hope was a long kickoff return, but the Georgetown defense would hear nothing of it. Freshman Mehdi Hassan stopped Bucknell returner Antwan Kennedy at the Bucknell 11, and the Bison settled for a six yard pass to end the game.
The Hoyas put up 307 yards in the second half with only one punt in its eight second half series. Paulus finished 31-48 for 350 yards and no interceptions, with his 31 completions setting a new team record. Luke McArdle's 14 receptions for 188 yards set a new single game record for receptions, while his 188 yards was 21 yards more than the entire GU offense contributed a year earlier against Bucknell. Defensively, Matt Fronczke and Andrew Clarke combined for 24 tackles and the Hoya defense held the Bison to 2 for 12 on third down conversions and 0 for 2 on fourth.
The score continues a troubling statistic for the Bison, which have now lost 15 of 18 games by a touchdown or less, ten of which were lost in the final five minutes of play.
A quote from the football message board is appropriate:
"As this game went on, you could tell that it was not the score that the Hoyas used to judge how they matched up against their opponents, but their skills and desire. They soon figured out that they were the better team, and played with the confidence that they would not leave the fields as losers. It was good clock management at the end that gave them time to pull it off. Congratulations to all. You have made this season a success by taking the next step in the Patriot League."
Game stats:

                   BUCKNELL  GEORGETOWN
First downs              17          21
Rushed-yards          34-78       25-18
Passing yards           288         350
Sacked-yards lost       1-9        4-19
Return yards              0          82
Passes              23-36-0     31-48-0
Punts                  7-34      6-37.2
Fumbles-lost            2-1         3-2
Penalties-yards        6-65        3-25
Time of possession    33:03       26:57


Here are links to post-game coverage.
Game #9: Marist (November 2)
Coming off a big win over Bucknell, a struggling Marist team looked ripe for the blowout. Not so.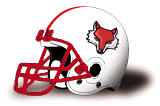 Instead, a pair of fourth quarter defensive stands helped guide the Hoyas past the Red Foxes, 24-17, before another undersized crowd at Harbin Field. The win boosts Georgetown's season mark to 4-5 heading into its bye week. Marist (5-4) has dropped three straight.
Georgetown started off strong with a touchdown drive on its first possession, the first such scoring drive this season. Marist answered with its own long drive, but an unusual result. On the 14th play of a 65 yard drive, a Marist pass was intercepted in the end zone, but while trying to run the ball out of the end zone, it was fumbled it back to Marist at the one yard line. One play and an extra point later, the game was tied.
The two teams exchanged punts but Georgetown took the lead when QB David Paulus found WR Luke McArdle on a 42 yard streak to lead, 14-7. The teams combined for six punts and a fumble in the final 12 minutes of the half.
The second half opened with three turnovers. Marist fumbled on its first possession of the third quarter, whereupon Paulus threw his first interception of the season at the Marist 30. The Red Foxes gave the ball back four plays later, and with a second chance Paulus found WR Trenton Hillier along the sidelines for a 64 yard score, 21-7. After an exchange of punts, Marist answered on a 10-play drive to close within seven with 2:24 to play in the third.
Georgetown's final points came early on the fourth quarter on a 33 yard field goal. It was the only drive of the entire second half where the G-men earned more than a single first down. After the Hoyas' third fumble of the game, the Red Foxes added a field goal, 24-17, helped by a pair of Hoya penalties to extend the drive.
The final 6:57 belonged to the defenses. The Hoyas narrowly avoided a fifth turnover in the next drive, and settled for a punt. Marist was held on its next series, but the Hoyas could do no better, punting the ball to the Marist 46 with 2:32 left. On a 4th and 6, an apparent first down was brought back by holding, and the Hoya defense stopped the Red Foxes on fourth down. Georgetown got the ball back with 1:34 left, but could do nothing with the ball, and Marist got one more series with 0:21 left, only to be stopped yet again. The Red Foxes managed just seven yards in the final seven minutes of play.
"We still do some things that are ridiculous, but we're getting better", mused Coach Benson to the Washington Post, picking up his 60th coaching win in his 100 game career on the Hilltop.
Game stats:

                     MARIST    GEORGETOWN
First downs              16            14
Rushed-yards         44-150         33-64
Passing yards           135           201
Sacked-yards lost      2-23          6-38
Return yards             65            25
Passes              13-37-2       10-23-1
Punts                8-29.6        6-38.2
Fumbles-lost            3-1           5-3
Penalties-yards       10-92          7-53
Time of possession    35:46         24:14

Here are links to post-game coverage.
Game #10: Colgate (November 16)
Running back Ray LaMonica rushed for a career high 179 yards as the Colgate Red Raiders overpowered the Georgetown Hoyas 44-22 before 3,144 at snowy Andy Kerr Stadium.
The first quarter was scoreless as each defense shut down their opponents after long drives. Colgate's first drive was stopped on downs at the Georgetown 19, while the Hoyas advanced to the Red Raiders' 36 before failing on fourth down. On its next series, the Raiders drove 68 yards in 11 plays, capped by a three yards rushing TD by Jason Polk for the 7-0 lead.
A pair of costly Hoya turnovers gave the Red Raiders the lead they needed. Following the Colgate TD, David Paulus fumbled at the 26, which led to a Colgate field goal. On its next series, Paulus was intercepted at the CU 36, which led to a 10 play, 63 yard score for the 17-0 halftime lead.
Colgate extended the lead to 24-0 on the first series of the half, but thoughts of a rout were short-lived. On its next series, a Colgate drive was stopped on a Tim Banks interception, and the G-men responded with a 33 yard touchdown pass from Paulus to WR Luke McArdle to cut the lead to 24-7.
Over the next four series, each team scored touchdowns. Colgate answered the Hoya score with an 8 play, 67 yard drive led by four big runs by LaMonica. The Hoyas answered with two long pass plays to Walter Bowser and Luke McArdle that allowed FB Bill Huisking to rush for a 1 yard TD, 31-14. Colgate drove down the field again, connecting on a pair of pass plays and a Tim Lavoie TD to lead 37-14. A moment later, Luke McArdle took the kickoff 84 yards back for the score, followed by a two point conversion to narrow the gap to 37-22.
The Hoya defense responded with its best series of the game, holding the Red Raiders to -3 yards in three plays and forcing a punt. The Hoyas went three and out, however, and Colgate answered with a 11 play drive that took up nearly six minutes to put the game out of reach, 44-22.
Colgate QB Chris Brown, making his second collegiate start, was 20 of 25 for 254 yards, helping Colgate earn a strong 38:53 in time of possession. With the time of possession, Colgate captured 30 first downs to Georgetown's nine and had 32 more plays, 79-47. The Red Raiders completed 8 of 11 third down conversions versus only 3 of 11 for the Hoyas.
Georgetown gave up 491 yards versus gaining 291, with 248 in the air and only 26 yards on the ground. Georgetown's running backs contributed only nine yards, leaving QB David Paulus as the team's leading rusher for the day.
Colgate's size and speed were too much in this game, but there were some real positives to see in the Hoyas' effort. Down 24-0, they didn't quit. This is no longer the team which gave up 10 touchdowns to Lehigh, and the experience of those difficult losses are beginning to make a difference. Eighteen of these starters will be on the field next year when Colgate comes to Washington, and the learning process goes on.
Colgate remains tied for the Patriot League lead at 8-3, 5-1 in the league, while the Hoyas are 4-6, 1-5 in league play. Georgetown ends its 2002 season Saturday at Towson.
Game stats:

                GEORGETOWN     COLGATE
First downs              9          30
Rushed-yards         18-26      54-237
Passing yards          248         254
Sacked-yards lost      1-9        2-17
Return yards            11          16
Passes             18-29-2     20-25-1
Punts               4-34.8        1-38
Fumbles-lost           1-0         0-0
Penalties-yards       3-30        8-44
Time of possession   21:07       38:53


Here are links to post-game coverage.
Game #11: Towson (November 23)
"This team has come a long way. It establishes us as the real deal. I said to [the team] after the game, we can't go back now. We are moving forward, and we're going forward fast." --Bob Benson, in the Washington Post
Twelve weeks ago, Lehigh scored 69 points on the Georgetown Hoyas. Now, it seems like twelve months ago.
After the offense took a 21-0 lead into halftime, the Georgetown defense came up big in the second half, holding the resurgent Towson Tigers on a goal line stand at the two with nine seconds remaining, preserving a 24-16 win. The win, the first road win in conference play, ends the 2002 season at 5-6 and a sixth place tie in GU's second season in the Patriot League.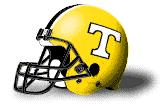 Georgetown opened the game with a halfback pass, which was intercepted by Towson at midfield. In the first of many defensive stops on the afternoon, the Hoyas held Towson without a first down, ending an early opportunity for the Tigers to establish momentum. After each team traded two punts each, Towson began a 10 play drive that moved to the GU 18, where the defense held and Towson missed a 35 yard field goal.
Georgetown had still not earned a first down until when the first big break of the game went their way late in the 1st. On a fourth down, sophomore Janiero Wooten blocked the punt and freshman Rocco Milazzotto returned it to the Tiger 38. Georgetown then converted on a four play drive with a six yard pass from QB David Paulus to TE Jordan Jarry for the 7-0 lead.
Towson punted to Georgetown, where a Hoya drive to the Towson 19 ended with a Paulus fumble. The Tigers could not advance, and punted it back to Georgetown at its 43. Two plays after a 30 yard pass to Jarry brought the Hoyas to the Towson 27, Paulus found senior Bo Cote with a TD pass to lead 14-0. On the next series, Towson fumbled at its 16, where Paulus connected with WR Walter Bowser for a 21-0 lead, which was the score at the half.
If Towson was caught napping with the Hoyas in the second quarter, they were wide awake by the third. The Tigers opened the half with a nine play, 70 yard drive, with RB Matt Romeo rushing four yards for the score, 21-7. After a Georgetown punt, the Tigers drove to the Georgetown 18, where a potential touchdown was stopped on downs. The Hoyas gave it right back on an interception to the Georgetown 32, but the defense held Towson to a field goal, 21-10.
The Hoya offense was stuck in neutral for much of the second half, managing only three first downs. A six play drive at the start of the fourth quarter stalled, and on its next series Towson drove 81 yards in 12 plays for its second touchdown. On the two point conversion, Towson QB Jay Amer's pass was long, giving the Hoyas a tenuous five point lead with 8:02 left.
Georgetown's next drive only went four plays, but a 56 yard punt by Paulus backed the Tigers up to its 20 with 5:04 to play. After a first down at the Georgetown 35, the snap sailed over Amer's head, recovered by Georgetown's Brandon Small at Towson's one yard line. As if emblematic of its offensive woes this season, the Hoyas could not punch the ball in on three consecutive tries, settling for a 18 yard field goal which still gave Towson hope at 24-16, with 2:21 to play.
The Tigers seemed energized by the opportunity. From its 30, rushes of eight and 21 yards sent the Tigers into Georgetown territory. Amer found WR Jason Galloway on a pass to the GU 32 with 1:17 to play, then connected with Galloway two plays later to the GU nine. On first down, Amer rushed to the one yard line with :50 to play, and the scene was set.
On second down from the one, junior Ken Osier crunched Romeo for a two yard loss. On third down from the three, LB Matt Fronczke stopped Romeo at the two. On fourth down, Amer passed in the corner of the end zone to WR Jamal White, who was battling freshman DB Rocco Milazzotto. Milazzotto gave White no room for a catch, and White grabbed the ball out of bounds. In a day of big defensive stops, this one clinched the Hoyas' first road win in Patriot league play.
A senior and three juniors led the Hoya defenders all day. Senior Justin Haynes picked up eight tackles and a pair of big stops late in the game. Juniors Matt Fronczke (15 tackles), Andrew Clarke (14), and Ken Osier (7) all had big plays at key points. The Tigers controlled almost 20 minutes in the second half, and the defense was called upon again and again to save the day. And they did.
The win elevated the Hoyas to sixth place in the league (see below) and marks their first win against the Tigers. Heading into the off-season, recent momentum will be a springboard to even higher hopes next season. With 17 starters returning, there's a lot to look forward to.
Game stats:

                 GEORGETOWN      TOWSON
First downs              10          20
Rushed-yards          30-84      52-157
Passing yards           164         223
Sacked-yards lost      2-14         2-7
Return yards             63          28
Passes              15-27-2     19-39-1
Punts                8-41.1      5-30.2
Fumbles-lost            1-1         2-2
Penalties-yards        6-41        8-45
Time of possession    25:26       34:34

Here are links to post-game coverage.
---
HoyaSaxa.com: The One-Stop Web Site For Hoya Football™
An independent web site not affiliated with Georgetown University. All rights reserved.