..............
Home > 2011 Season In Review

Georgetown Football: 2011 Season Recaps
Compiled from HoyaSaxa.com coverage.
Game #1: Davidson (Sep. 3)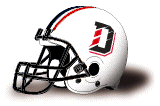 Seven defensive sacks and three touchdowns from sophomore Nick Campanella each led the Georgetown Hoyas to a 40-16 win over Davidson in the 2011 season opener before 2,384 at Multi-Sport Field. The scoring output was Georgetown's most since a 2003 win over Cornell, and the most in a season opener since a 59-14 win over Fairfield in 1996.
Both teams started slowly, as Davidson's new-look aerial attack was limited by the Georgetown defense to short passes over the Wildcats first two possessions. The teams traded field position, and when Davidson was forced to its third punt deep in its end zone, Georgetown got a short field and made the most of it. Aided by a pass interference penalty to the Davidson five yard line, the Hoyas needed just four rushes to cover 34 yards for the opening score, 7-0. Davidson responded with a 11 play, 70 yard drive, also aided by a pass interference penalty into the red zone, to tie the score, 7-7.
Georgetown's next series was unusual for its rushing game, including starting quarterback Isaiah Kempf, who is not known as a running quarterback. On a third and 18, Kempf rushed for 20 yards to the one, where Campanella got the one yard score, 14-7. Davidson appeared to be ready to answer the Georgetown score, but in the first of a series of missed opportunities, failed to connect on its next series. The Wildcats drove six plays to the Georgetown eight, but QB Jonathan Carkhuff was tagged with a pass beyond the line of scrimmage, costing davidson five yards and forcing fourth down. The field goal attempt was blocked by Jeremy Moore.

Georgetown responded with a six play, 67 yard drive where Nick Campanella got his second TD, 21-7. For the half, Georgetown outgained Davidson 215-127, with the Wildcats rushing for only six net yards.

Davidson's return to the scoreboard was a 13 play, 79 yard drive in the third quarter aided by two Georgetown pass interference calls and a roughing the passer penalty in a five play stretch that took the Wildcats to the Georgetown eight yard line, whereupon the Wildcats failed a second time to punch it in, settling for a 25 yard field goal, 21-10. It was the closest Davidson would get the rest of the evening.


Most points scored by GU since 2003


GU's all-time record in season openers


Total rushing yards, Davidson


Last time opponent held to negative rushing yardage


Davidson's record in openers since 2001


A pair of strong kickoff returns from senior Jeremy Moore put the Hoyas at midfield for each of its first two second half possessions, but the first of these drives was three and out and the second appeared to be headed for an early punt when Campanella took off for 15 yards on a 4th and 1 to the Davidson 15. Three more Campanella rushes got the Hoyas to the Davidson 11, where a nine yard pass to Elliot Owusu and a two yard run by Campanella put the Hoyas in the end zone, 27-10. Campanella finished with 82 yards in his first start at running back.
Davidson QB Jonathan Carkhuff rallied the Wildcats midway in the third, completing five straight passes for 60 yards to the Georgetown 18, but the Wildcats' offense stalled a third time in the red zone and Davidson turned the ball over on downs at the 12. The Hoyas went three and out, but Carkhuff's opening pass was picked off by DB David Quintero to the Wildcats' 37. Campanella took over on the drive, with three rushes to the one, whereupon the succeeding carry by Kempf was fumbled into the end zone and recovered by offensive lineman Kevin Sullivan. A second consecutive extra point was missed, 33-10.
"There were those two key points in the game," said Davidson coach Tripp Merritt, "when we hit on some long balls and got inside their 20. If we're able to get in the end zone on either or both of those possessions, I think it would have been a different game."
Both teams traded fumbles on consecutive possessions, and Georgetown caught Davidson lacking on the secondary, where Kempf found freshman Kevin Macari open for a 40 yard pass, 40-10, with 6:52 left. Davidson added a final score late in the quarter against the Georgetown reserves to close the scoring.
This game could have been much closer than the score indicated, and Davidson's inability to close the gap when opportunity presented itself is its lasting memory of the game. The Wildcats managed just a touchdown and a field goal in four red zone possessions, while the Hoyas converted five touchdowns in five attempts from inside the 20.
The debut of the Air Raid offense also begat a mixed outcome. Carkhuff was 36-56 for 364 yards, but Georgetown was able to contain the Davidson receivers in the absence of any rushing game.
"Once you take away the run and you just know they're passing every time, it gets easy," said LB Jeremy Grasso.
"I felt like it was a whole team effort," said Kempf. "Overall it was just a good team win. Especially for us to just put them away in the second half."
Georgetown remains at home next week for its Patriot League opener under the MSF lights versus Lafayette.
Game statistics:


                            DAVIDSON       GEORGETOWN
First downs                       22               21
Rushed-yards                 19-(-7)           43-206
Passing yards                    364              172
Sacked-yards lost                0-0              0-0
Return yards                       1               72
Passes                       36-56-2          16-24-0
Punts                         5-36.6           5-37.0
Fumbles-lost                     2-2              2-1
Penalties-yards                 8-78            11-96
Time of possession             31:30            28:30

Game #2: Lafayette (Sep. 10)
"This week, we match up a lot better. Georgetown's not North Dakota State."--Lafayette coach Frank Tavani, Sep. 7
Well, the Hoyas still aren't North Dakota State. But in week two of the 2011 season, being Georgetown was good enough.
Wide receiver Max Waizenegger caught two touchdown passes as the Hoyas picked up a 14-13 win over Lafayette before 2,435 at Multi-Sport Field. The Hoyas battled back from a sluggish second half to take the lead late in the fourth quarter and picked up a fumble deep in its territory to secure the win.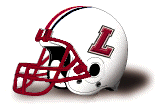 The Leopards (0-2, 0-1 PL) opened up the game with a strong offense, driving into Georgetown territory in each of its first two possessions and kicking a 36 yard field goal in the first quarter to lead 3-0. Unfortunately for the Leopards, this was about all the offense could muster in the first half, as Lafayette gained a total of two yards over its next four possessions as the Georgetown defense locked down QB Ryan O'Neil, who threw for 343 yards in last year's meeting between the two teams.
For its part, the Hoyas weren't showing much either, punting in its first three possessions before a second quarter series that began at the Lafayette 38 but ending with a missed 48 yard field goal. A trade of punts gave the Hoyas back in Lafayette territory with 1:25 to play but without time outs, as Georgetown had used all three time outs in the first half with defensive substitutions.
With a hurry-up offense ready to go, QB Isaiah Kempf did not disappoint. From the 38, Kempf completed three straight passes in under 50 seconds to get the Hoyas into the red zone, and after an incompletion, found Waizenegger for 19 yards in the end zone with 26 seconds remaining, 7-3. For the half, Georgetown outgained Lafayette 179-87.

Lafayette continued its struggles to open the third quarter. After both teams went three and out to start the half, Lafayette quarterback Ryan O'Neil was the victim of an apparent concussion and left the game with 11:00 minutes to play in the third. Backup quarterback Andrew Shoop revived the Leopards by completing each of his first three passes, including a 38 yard strike to Mitchell Bennett for a 10-7 Lafayette lead.

The Hoyas' offense seemed lethargic and failed to improve its field position. Georgetown managed only one first down and 24 total yards for the third quarter, and when Lafayette took over with 14:32 to play, they looked to pull away.


First PL win for GU over same opponent in consecutive seasons


Kick return yards,
Jeremy Moore


Total yards
in 2nd half, GU


Total yards
in winning drive, GU


Starting at midfield, Lafayette began to punish the Hoyas on the ground, led by RB Vaughn Hebron, and the Leopards went on a 12 play drive which took ten minutes off the clock, keyed by a pair of fourth down conversions that pushed the drive to the Georgetown 14. A pair of Shoop incompletions led the Leopards to settle for a 31 yard field goal and 13-7 lead.
If ever the Hoyas needed a spark with 4:32 remaining in the game, they got it from kick returner Jeremy Moore, who returned the ball to the Georgetown 45 and the offense found a second win. Despite two falls tart penalties in the drive, Kempf got the Hoyas back in gear, with a 22 yard pass to Jeff Burke to advance to the 18, and a 13 yard pass to Waizenegger that gave Georgetown the lead with 3:53 left, 14-13.
Despite starting at its 12, the Leopards moved smartly down the field. A 39 yard pass on a 3rd and 4 appeared to set up the Leopards for big things at the GU 33. Following a sack, Shop found RB Ross Scheuerman at the GU 24, and Lafayette was already in scoring position. With 1:15 left, Scheuerman fumbled the ball at the 28, and was recovered by sophomore Dustin Wharton. It was the first turnover of the season for Lafayette.
Georgetown was able to run all but four seconds off the clock in its final possession, whereupon Shoop's hopes for a game ending touchdown toss was cut short by an Andrew Schaetzke sack to end the game.
Georgetown was outgained 296-269, but the two touchdown drives proved critical. Kempf finished 21-37 for 196 yards, no running back had more than 24 and only two receivers had as many yards. Shoop was 6-12 for 116 yards in a losing effort, O'Neil finished 7-11 for 61 yards.
Game statistics:

                           LAFAYETTE       GEORGETOWN
First downs                       13               12
Rushed-yards                  40-119            24-73
Passing yards                    177              196
Sacked-yards lost               3-17             2-11
Return yards                      29               27
Passes                       13-23-0          21-37-0
Punts                         7-40.9           9-35.8
Fumbles-lost                     1-1              0-0
Penalties-yards                 8-62             5-51
Time of possession             33:59            26:01

Post-game links follow below.
Game #3: Yale (Sep. 17)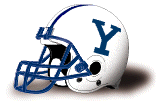 Georgetown scored touchdowns on each of its first two possessions but stalled early in the second half, as Yale's Patrick Witt threw three touchdowns and ran for a fourth in a penalty-filled 37-27 win before 12,246 at the Yale Bowl Saturday. It was Georgetown's fifth straight road loss dating to the 2010 season, and denied Georgetown its first 3-0 start since the 1999 season, earning Yale its 118th opening game win in 138 years of football.
The early moments of the game bore resemblance to the up and down style seen in last season's 40-35 Yale win. The Bulldogs (1-0) took the opening kickoff 82 yards to the Georgetown 17, where Yale needed only three plays for a four yard touchdown run by Mordecai Cargill, 7-0. The Hoyas answered in rapid response, a nine played drive keyed by 34 yards in rushing for sophomore RB Nick Campanella and a 18 yard halfback pass from WR Jeff Burke to QB Scott Darby to tie the score, 7-7.
Following a Yale punt, Georgetown struck again. With quarterback Isaiah Kempf back under center, the Hoyas drove 88 yards in 11 plays, with only two series going to third down as the Hoyas' mix of run and passing plays kept the Elis off guard. On a first and goal from the Yale five, Kempf found Brandon Floyd for the score, 14-7. Back came the Bulldogs, on another special teams misfire, allowing them a 49 yard return to the Georgetown 35, converted in a three play drive completed by a Witt pass to Cargill, 14-14.

The teams exchanged punts over the next four series before the Hoyas took possession at midfield following a 23 yard Yale punt. Georgetown drove to the yale 27 before settling for a 44 yard field goal, 17-14. With 4:30 to play, Witt engineered the best drive of the game, a five play, 86 yard drive with completions of 21, 17, and 31, the latter to WR Chris Smith which regained the lead, 21-17. Kempf answered with th4e best drive of the day for the Hoyas, completing seven of eight passes in a no-huddle drive that took the Hoyas 71 yards in less than a minute to the Yale 4.

On a fourth and one at the four, freshman OL Mike Roland was whistled for a fall start, costing the Hoyas five yards and settling instead for a field goal to close the halftime score to 21-20. it was as close as Georgetown would get the rest of the game.


Yards for RB Nick Campanella, 1st qtr.


Yards for Campanella, remainder of game


Penalty yards, combined


Avg. kickoff return, GU


Avg. kickoff return, Yale


Georgetown's record vs. Ivy teams in Kelly era


As was the case last year, Witt was impressive against the Georgetown defense, going 12-15 for 204 yards in the half and adding to it in Yale's opening drive, completing three passes in a seven yard, 71 drive, 27-20. The Hoyas needed a bounce-back drive in the third but simply did not get it. With Kempf shaken up on the opening series of the quarter, Darby entered the game and threw an interception deep in GU territory, converted by Yale for a field goal, 30-20. A pair of Yale turnovers also went for nought as the Hoyas managed just 25 yards in the next two possessions, including a drive which began at the Yale 45 and managed just five yards in six plays. After a three and out early in the 4th quarter, special teams failed again, allowing returner Gio Christodoulou to return a 35 yard punt 30 yards to the GU 31, where Witt took a 22 yard pass into the red zone and scored on a four yard run, 37-20. darby answered with a 27 yard TD [pass to freshman WR Kevin Macari, 37-27, with its final drive falling short on a 45 yard missed field goal attempt with 1:11 left, with the decision in place.
Witt finished 23-31 for 280 yards, Kempf and Darby combined for 32-50 for 268. Six total yards separated the teams, but where the the Hoyas settled for two field goals at the end of the first half, the Bulldogs opened the second with two touchdowns. Chris Smith led all players with 272 total yards (104 passing, 163 returns).
Georgetown remains on the road next week for Marist, where the Hoyas hope to earn its first win in four tries at Poughkeepsie since the 1999 season.
Game statistics and recaps:

                         GEORGETOWN             YALE
First downs                       26               20
Rushed-yards                  28-125           35-119
Passing yards                    268              280
Sacked-yards lost                0-0             1-11
Return yards                      21               48
Passes                       33-51-1          23-31-1
Punts                         7-36.9           5-36.0
Fumbles-lost                     0-0              1-1
Penalties-yards                 9-84           13-118
Time of possession             27:15            32:45

Game #4: Marist (Sep. 24)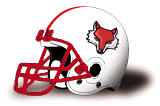 With three Marist interceptions converted into successful touchdown drives, Georgetown ended a decade of struggles at Marist with a convincing 52-28 win Saturday over the Red Foxes before 3,028 at Tenney Stadium.
Slow starts were somewhat common in the prior three games in Poughkeepsie, which saw the Hoyas drop three games by a combined eight points. Such was not the case in this one, where the offense opened quickly through the air: a 10 play, 80 yard drive which saw senior QB Scott Darby complete passes of 12, 14, 19, and 39 yards, the latter a touchdown pass to WR Max Waizenegger for the early score, 7-0. Marist followed with a drive to midfield, but suffered the first of its four turnovers when senior DE Andrew Schaetzke sacked quarterback Tommy Reilly and forced a fumble. The Hoyas appeared to be driving for another score on the back of sophomore Nick Campanella, who rushed six times in a 10 play drive which drove to the Marist 3, but Campanella himself was stripped of the ball before he could get into the end zone, and Marist picked up a touchback in the process.
Marist found little success on the ground, and gave up ground on the ensuing series when a 36 yard punt was returned 28 yards by freshman Kevin macari to set up the Hoyas with a short field at the Marist 38, where two Darby passes and a 13 yard Darby run off scrimmage picked up the touchdown, 14-0.

The second quarter saw Marist go to the air with more consistent success. A 33 yard play a the close of the first quarter sent the Red Foxes into Georgetown territory, where a six play drive netted Marist its first score, 14-7. The hoyas answered decisively, as sophomore Brandon Durham broke through tacklers at the georgetown 33 and raced 67 yards, 21-7. After Reilly was intercepted at midfield on Marist's next possession, Georgetown converted with a 10 play, 43 yard drive, led in the red zone with a pair of "wildcat" runs from sophomore QB Aaron Aiken and a five yard run by Campanella to open up the score, 28-7. Marist responded with its best drive of the game, a 10 play drive that converted on three third downs and picked up an 18 yard pass with 16 seconds to play in the half, 28-14.


Most points scored by GU in a game since 2000


Total rushing yards,
Marist


GU punt; fewest since 2004


Consecutive home losses for Marist since 2010


Marist needed a big series to tighten the game to open the third but was felled by the turnover. On a 2nd and 11 at midfield, Reilly was picked off by junior CB Jeremy Moore, who returned the ball 38 yards to the marist 12, setting up Darby for a 12 yard pass to Waizenegger for the score, 35-14. marist's next drive stalled at midfield, but Georgetown was bit by the interception bug as well, as Darby was intercepted deep in Marist territory and the Red Foxes exacted revenge as well, picking up a 75 yard pass play from Reilly to WR Armani Martin, 35-21, part of a career high 162 yards receiving for the sophomore wideout.
Georgetown continued to punish the Marist defense on the ground and in the air. An even mix of running and passing plays saw Georgetown move down the field again, a 10 play drive that took six minutes off the clock and resulted in a 19 yard pass to Jeremiah Kayal, 42-21. It was not until the fourth quarter that Georgetown attempted a punt in the game.
Reilly continued to find air support for Marist, engineering a 10 play 76 yard drive to close to 42-28 to open the fourth. Midway through the period, however, the defense picked off another Reilly pass at midfield, where senior Wayne Heimuli returned an interception to the marist 21 where darby completed another one play touchdown drive, this time a pass to Macari, 49-28, and added a field goal late in the game with the decision out of reach.
Each quarterback was proficient in the air. Scott Darby completed one of the best games of his Georgetown career: 18-22 for 211 yards, while Reilly's 305 yards were tempered by three interceptions, as the Red Foxes are now a -7 in turnover margin this season and have lost three straight. The Hoyas converted on five of six red zone opportunities (Campanella's fumble out of the end zone the only such setback) and its 490 yards of total offense were the most in a game dating back to a 2007 loss at Marist.
Georgetown remains on the road next week versus Bucknell, which is enjoying a 3-1 start as well following its 34-9 upset over Princeton this past Saturday.
Game statistics:

                          GEORGETOWN           MARIST
First downs                       25               16
Rushed-yards                  46-279            30-49
Passing yards                    211              305
Sacked-yards lost                0-0             4-37
Return yards                      94                0
Passes                       18-22-1          22-33-3
Punts                         1-33.0           3-46.7
Fumbles-lost                     1-1              2-1
Penalties-yards                 6-64             7-80
Time of possession             29:38            30:22


Game #5: Bucknell (Oct. 1)
A fumble on the second play of the game foretold a listless Georgetown offense in Saturday's 35-18 loss to Bucknell before only 2,132 at Christy Mathewson-Memorial Stadium in Lewisburg.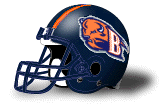 The showdown between two of the Patriot League's three 3-1 team figured to be decided on the turnover, and the decision came early. On the second play of the game, QB Scott Darby lost the ball at the georgetown 28, and was recovered by Bucknell at the 16, setting up a six play drive for the go ahead score, 7-0. The Hoyas appeared to respond better in its second drive, advancing into Bucknell territory midway through the first quarter, but failed to convert on a 4th and one at the Bucknell 40, turning the ball over on downs. It was endemic of a day where Georgetown had no rushing game and allowed Bucknell to dictate its will on offense.
Over its next four possessions, the Hoyas managed just seven net yards, no more painful than a drive in the second which began on the Bucknell 41 and failed to reach first down. None were more than two minutes in duration, sending the defense out in a game right out of the ill-fated 2009 season. As the Hoyas were sinking into the mire of a rainy afternoon in Pennsylvania, Bucknell picked up the pace and scored on three of its four second quarter possessions.
The Bison opened the second quarter completing a 13 play, 64 yard drive to lead 14--0. After an exchange of punts, Bucknell QB Brandon Wesley found WR Frank DeNick on consecutive plays of 14 and 36 yards for a third TD, 21-0. Taking over with 1:27 in the half, the Bison needed 34 seconds to extend the lead to 28-0 with three Wesley passes totalling 57 yards, the latter a 41 yard TD pass to WR Victor Walker.
The game was getting out of hand and for a moment the Bucknell defense might have let its guard down entering halftime. if so, Georgetown took advantage. Held to just 33 yards entering its final drive of the half, QB Isaiah Kempf went 4-4 in a four play, 60 yard, 26 second drive that was capped by a 19 yard pass to Jamal Davis, 28-7.

The resurgent Hoyas caught three remarkable opportunities to open the second half. On the opening play of the second half, Wesley was intercepted by DE Andrew Schaetzke at the Bucknell 15, but the Hoyas could not convert in three plays and settled for a 24 yard field goal, 24-10. On its second series, the Bison were pinned back to its six yard line and a punt return set up the Hoyas at the Bucknell 30, but Kempf was sacked on consecutive plays, losing 14 yards and ending any scoring hopes. On the punt, Georgetown's Nick Alfieri forced a fumble at the Bucknell 13, which georgetown was able to convert on a 4th and one at the Bucknell 4, finding Kenneth Furlough in the end zone. A two point conversion cut the Bucknell lead to 28-18, and the game was back on.

After holding the Bison to three and out in its next series, a long punt pinned the Hoyas to its one yard line. Kempf led the Hoyas to midfield towards the end of the third quarter, but three straight incompletions forced a punt back to the Bison. It was as close as the hoyas would get, for the Bison answered with a seven play, 80 yard drive, with seven straight rushing plays before Wesley caught the Hoya defense in a bad set and tossed a 55 yard pass to DeNick, 35-18.


Total time of possession advantage, BU


Most passing TD's by a Bucknell QB since 2002


Rushing yards, GU


1st half 3rd down conversion, GU


1st half 3rd down conversion, BU


Georgetown's record in October since 2006 season


The teams traded possessions throughout the rest of the game, with few highlights, although Bucknell was able to end a streak of 159 straight passes without an interception for Isaiah Kempf, as he was picked off twice in the quarter. A 58 yard Georgetown drive ended on downs at the Bucknell 32, while three other drives in the quarter netted just 16. Bucknell fared little better in the quarter (28 yard in four possessions), but the outcome was already in hand.
Kempf finished 24-41 for 211 yards, while starter Scott Darby was pulled early, going 3-4 for 13 yards. Georgetown's rushing game turned in its poorest effort since the 2009 season, rushing for a -3 yards and showing little help from an offensive line that was expected to give Bucknell a stiff challenge in the game. This was the third game Bucknell had held an opponent under 100 yards, but its fewest since allowing marist 56 yards in the second week of the season.
Running back Tyler Smith led the Bucknell effort with 114 rushing yards and 223 total yards, personally converting six of the Bison's eight third down conversions in the first half. The Hoyas managed just two third down conversions in each half.
It was the first week of October where a 3-1 Georgetown team began a six game losing streak to otherwise sour the 2010 season. This year's Hoyas will look to avoid a similar trend with its fourth road game in as many weeks, a Oct. 8 game at Wagner, which dropped a 31-7 finish to Cornell Saturday.
Game statistics:


                          GEORGETOWN         BUCKNELL
First downs                       15               18
Rushed-yards                 22-(-3)           50-152
Passing yards                    224              200
Sacked-yards lost               3-19             4-27
Return yards                      21               53
Passes                       27-45-2          11-19-0
Punts                         7-35.0           7-38.3
Fumbles-lost                     2-1              1-1
Penalties-yards                 4-19             3-26
Time of possession             22:05            37:55

Game #6: Wagner (Oct. 8)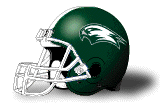 Georgetown overcame four fumbles and five turnovers overall in a sloppy 24-10 win before 2,267 at Wagner College Stadium Saturday. The victory matches Georgetown's four wins from last season, but neither team's offense showed much firepower.
The game opened with an exchange of punts...and turnovers. Following two punts to open the game, Georgetown's Jeremy Grasso forced a Wagner fumble at midfield, only to see Georgetown QB Isaiah Kempf fumble back on the Hoyas' first play. Backup quarterback Matt Misley, making his first start for the Seahawks, engineered an 11 play, 44 yard drive that stalled inside the 10, but a field goal gave Wagner the early advantage, 3-0.
The turnover bug bit again for the Hoyas. After a drive which saw sophomore RB Nick Campanella rush four rimes for 27 to get the Hoyas into Wagner territory, Kempf was intercepted at the Wagner 15. The Seahawks' running game was put into check by the Georgetown defense, and the teams traded short yardage drives with consecutive punts over the next three series entering the second quarter.
As has been the case much of the season, Georgetown's offense can catch a spark in the passing game. Despite nearly losing the ball at midfield, Kempf led a seven play, 48 yard drive for the Hoyas' first score, going 3-3 on the drive in the air and carrying the ball in from six yards for the score, 7-3. After a negative yardage series by wagner, the Hoyas returned the favor, rushing nine times in a 10 play, 67 yard drive, 14-3. A 38 yard punt and a Wagner penalty set the Hoyas up for a possible third score with 1:38 left, but Kempf was sacked and the Hoyas turned the ball over a third time with :31 left. Four consecutive Misley passes drove the Seahawks to the Georgetown 15 with four seconds to play, but a 32 yard field goal sailed wide as th4e half ended, 14-3.

Georgetown's turnover troubles continued. On the first play from scrimmage to start the third quarter, Wilburn Logan fumbled at the GU 44. Wagner drove 19 yards for a field goal opportunity, but that too sailed wide. Georgetown needed only two plays for its fifth turnover (and third in four plays back to the second quarter) when WR Patrick Ryan lost the ball following a pass reception at midfield. Wagner converted on the opportunity, driving 48 yards and getting a three yard run by RB Dominique Williams to close the gap to 14-10.


GU turnovers


GU punts


Total penalty yards
both teams


Last GU win in New York City (also vs. Wagner)


First 4-2 record since 1999 season


Kempf answered back with four pass completions in a nine play drive that set up Brett Weiss with a career-best 49 yard field goal, 17-10, but from this point the game ground to a defensive standstill. A 20 yard drive and punt by the Seahawks was the only series over the next nine that gained more than eight yards. Over the next eight series, the teams combined for 30 yards, eight punts, and no first downs.
The game was still too close for comfort at the 6:53 mark of the fourth quarter. After a pair of incompletions at the Georgetown 29, the Hoyas look to be three and out again when Kempf found WR Max Waizenegger open from a busted defensive set, and Waizenegger raced 71 yards for the touchdown, 24-10.
"It was a broken play, Isaiah got flushed out of the pocket and I was just along the sideline," said Waizenegger on the pass play. "They blitzed a lot of people, he rolled out and he threw me the ball and I was able to get to the end zone. What we're taught to do is that the deepest receiver on a broken play just supposed to run down the sideline. I did that and he just found me."
Misley drove Wagner deep into Georgetown territory, but his pass was picked off by DB David Quintero at the Georgetown 3, and the Hoyas ran out the clock thereafter.
"I'm really happy with our defense," said head coach Kevin Kelly. "They bent a little bit, but didn't break and then made a real big play there at the end."
Kempf passed for just 183 yards, 71 of them from the pass to Waizenegger. Dalen Claytor led all Georgetown rushers with 49 yards, but only eight yards came after the first quarter. Wagner's Dominique Williams was held well under his 120 yard per game average, finishing with 25 carries and 67 yards.
Robert McCabe was the defensive star of the game, with 14 tackles.
Game statistics:

                         GEORGETOWN           WAGNER
First downs                      15               16
Rushed-yards                 47-153            33-77
Passing yards                   183              230
Sacked-yards lost              3-17             3-15
Return yards                     94               43
Passes                      12-24-1          23-43-1
Punts                        5-40.2          10-36.4
Fumbles-lost                    5-4              1-1
Penalties-yards                8-85           10-101
Time of possession            26:49            33:11

Game recaps follow below.
Game #7: Howard (Oct. 15)
A pair of fourth quarter scores powered the Georgetown Hoyas past Howard, 21-3, in the third Mayor's Cup game. The Georgetown defense was the star, turning in one of the best games seen in recent years as they forced five turnovers and stopped the Bison at nearly every opportunity.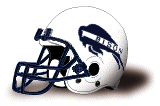 Howard got off to a rough start in the game, throwing an interception to Georgetown's Stephen Atwater on the first play of the game. Two series later, the Hoyas returned the favor, throwing a first down interception, but neither team capitalized and this was the story for most of the first half. Over the first 25 minutes of the half, the game was little more than three and out, with the two teams combining for 10 first downs and 10 punts between them. Each missed a scoring opportunity, including a 27 yard touchdown pass from Georgetown's Isaiah Kempf to Kevin Macari that was negated by a holding penalty, and a missed field goal from the Bison.
Georgetown took its first points to the scoreboard midway in the second quarter. Highlighted by a 20 yard pass play and a 37 yard reverse by WR Zack Wilke, the Hoyas went 70 yards in seven plays for the score, 7-0. The 70 yards in the series was nearly half the Hoyas' total offense for the half, managing just 50 yards passing and 146 yards overall. By contrast, the Hoyas had all but locked down the Bison defensively, holding Howard to just 90 yards by halftime.
"There's no doubt about it, we came out flat," Howard Coach Gary Harrell told the Washington Post. "I don't think we came out mentally prepared for this game."
The Bison needed a break to open the second half and got it. On the ensuing kickoff, Georgetown's Dalen Claytor coughed up the ball at the Georgetown 41, giving Howard its best opening field position of the game. Three rushes by RB Terrence Lefall advanced the Bison to the GU nine, but a big pass deflection by DE Andrew Schaetzke forced a Howard field goal, 7-3.

The game returned to a familiar defensive refrain. The Hoyas forced a Lefall fumble midway in the quarter, but could not convert as the wind played havoc with a 44 yard Brett Weiss field goal attempt. The two teams traded just 12 total yards over its next three series heading into the fourth quarter. The Hoyas began an 81 yard drive on the ground, reaching third down only once, with a pair of pass plays to WR Jamal Davis to drive inside the 10. On a second and goal, a reverse to WR Jeff Burke fooled the Howard secondary, leaving Burke to toss his second touchdown pass in as many attempts this season, this one to TE Tucker Stafford, 14-3.

"We had a great look at that, we noticed there defense was still standing up and a little tired and we were running a fast-paced offense," said Burke. "When Isaiah took the snap they were still off-balance and a lot of them over-pursued the option then when Isaiah gave me the reverse there was only one guy out there and that guy was covering Tucker. As soon as I ran out there I knew that guy had to respect me running to the end zone so right when peeled off of Tucker I just popped it over his head."

"I was out there and [DeCarlos Knight] was the safety covering me when he went off," added Stafford. "I saw Burke fake like he was running and then pull back it was just wide open. It was a great play and a great call."


Turnovers, both teams combined


Punts, both teams combined


Total penalty yards, Howard


Time of possession advantage, GU


Largest margin of victory for GU vs. a I-AA scholarship team since 2004


Third smallest road crowd at a GU game since joining PL


Howard had no answers in the second half. Its succeeding drive was three and out, and the following drive ended early when QB Greg McGhee was picked off by LB Robert McCabe, who raced down the field and was stopped at the four. The Hoyas scored two plays later, 21-3.
While neither offense turned in spectacular numbers, the game was on third down. Georgetown was 8-20 on third down conversions, but Howard managed only 2-14 on third downs as the Hoyas' front line stopped the Bison when it counted.
"Andrew Schaetzke, in my opinion is the best player in the Patriot League,"s aid head coach kevin kelly in post-game remarks. "He's a big impact, dynamic football player. A lot of folks have to scheme to block him week in and week out and he still makes big plays for us. Then [Robert] McCabe, it's his first year playing inside (linebacker) for us. Last year, we had to play him outside because we had some senior linebackers, but kicked him in this year and he's leading our league in tackles right now and he made a nice play at the end to give us the game."
The win marked the second win over Howard in three instances of the DC Mayor's Cup, and its five wins is the most in any season since 2002.
The relative obscurity of the game did not go unnoticed for Kelly, who saw the Hoyas play before only 1,891 fans despite a sunny afternoon of 70 degrees The namesake of the cup, the Mayor of washington, did not even attend the game.
"In my opinion this is a game that should be played every year," said Kelly. "I was telling [coach Harrell] before the game, I'd like to get a little more publicity for this game. There is a Mayor's Cup, maybe get the Mayor involved, but it just makes too much sense, three miles away, especially with economics the way they are with traveling, it's a home game schedule for us, it took us 15 minutes to get here, so it's something we should do every year if we can do it."
Game statistics:

                          GEORGETOWN           HOWARD
First downs                       17               13
Rushed-yards                  53-191           36-126
Passing yards                    105              115
Sacked-yards lost               3-18              1-6
Return yards                      38               10
Passes                       12-24-1          17-31-2
Punts                         8-33.5           8-34.4
Fumbles-lost                     1-1              3-2
Penalties-yards                 7-44            12-92
Time of possession             34:48            25:04

Game #8: Colgate (Oct. 22)
On Oct. 22, 1999, Kevin Kelly was a defensive coach at Syracuse, on a bye week after a blistering 62-0 loss to Virginia Tech. Colgate coach Dick Biddle was in the midst of a nine game win streak en route to the Patriot League title and a third straight NCAA playoff berth. Andrew Schaetzke was in 4th grade.

And on that October day, the Georgetown Hoyas earned a 14-3 win over St. Peter's before a meager 750 fans at Cochrane Stadium in Jersey City, NJ. It was the last time Georgetown clinched a winning season...until Saturday.
The best 60 minutes of Hoya football in a generation may have taken 12 years, but it will not be soon forgotten, as Georgetown thoroughly outplayed the Colgate Red Raiders for a rousing 40-17 win before 3,215 at Multi-Sport Field in the 72nd Homecoming Game.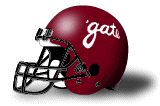 Colgate entered the game with three straight wins and the nation's seventh ranked rushing offense, with a tradition of pounding the Hoyas via the run. Colgate teams had rushed for 300 or more yards on the Georgetown defense three straight times and four of the last five, and if there was a message to be sent, it came early.
On a second and five in its opening series, the Red Raiders looked to consecutive handoffs to Nate Eachus, who gained 244 yards on the Hoyas last season. Georgetown held the All-America candidate to three yards on two carries forcing an early punt. On its third play of the opening drive, Georgetown QB Isaiah Kempf found WR Jamal Davis on a short pass that took off, as Davis eluded three tackles and raced 63 yards down the field for the touchdown, 7-0. Colgate answered quickly, returning the kickoff to midfield and driving 48 yards on six plays, with a two yard Eachus touchdown to the the score, 7-7.
Colgate's defense tightened in the quarter, forcing the Hoyas unto punts in each of its next two possessions. Georgetown's defense reciprocated, and began to send an uncomfortable message to Colgate's hopes in this game. On its next series, Eachus was held to six yards on three carries, including a rush for no gain on 3rd and two from midfield, leading to a punt. On its next series, Eachus rushed three times for two yards. As the defense took a stand, the offense would follow.

The Hoyas took over at its 32 and found new life from senior RB Wilburn Logan. Logan, who had rushed for only nine yards over his past three games, began to wreak havoc on the Red Raiders, with rushes of six, ten and 14 yards as the Hoyas advanced to the Colgate 15 before settling for a Brett Weiss field goal, 10-7.

Again, Colgate looked to the run, and again, Georgetown was ready. Eachus was held to -2 yards on the next series and the Red Raiders punted with eight minutes to go, but paid in special teams when returned Kevin macari returned the punt 60 yards to the Colgate 11. A pair of quick passes by kempf set up a one yard run by Nick Campanella, and the Hoyas were suddenly up 17-7.

The Red Raiders fared even worse later in the quarter, when a holding penalty negated an eight yard rush by QB Gavin McCarney and an Andrew Schaetzke sack of McCarney capped a drive where Colgate lost 12 yards in three plays, with a poor punt setting up the Hoyas at midfield with 3:23 to play. The rushing game tore apart the Colgate defenses: 21 yards on consecutive rushes by Brandon Durham, another 17 on two rushes by Dalen Claytor, driving Georgetown to the Colgate four. On a second and two, Kempf carried it right through the middle of the Colgate line, to a third touchdown and stunning more than a few inside and outside the MSF, 24-7 with 1:16 to play.

One of Colgate's better drives came just before the half. McCarney rushed for 29 yards, including a 22 yard scamper on 3rd and one, to drive to the Georgetown 35 with 16 seconds to play. A holding penalty appeared to push the Red raiders out of field goal range, but on the last play of the half, a four yard pass to Eachus was extended by a roughing the passer penalty on Schaetzke, setting up Colgate to close to 24-10 at the half.

Conventional wisdom suggested Colgate was one good series away from getting back in the game, but the Hoyas would have none of it. After the Hoyas drove to midfield and punted deep in CU territory, McCarney took off for 13 yards to get the Red raiders out of the shadow of its end zone, but saw Eachus stuffed on consecutive possessions. Going to the air, where he was 11-12 in the first half, McCarney was picked off by Georgetown's Jeremy Moore at the Colgate 30. Brandon Durham rushed for 11 yards to get the Hoyas in the red zone, but Colgate stalled out the Hoyas at the 13 and Brett Weiss picked up a field goal, 27-10.

Colgate needed Eachus to step up. An eight yard run, his best of the day, was negated by Eachus being tagged for unsportsmanlike conduct, and the Red Raiders lost 10 yards in the drive, and neatly had a punt blocked, traveling only 17 yards to set up the Hoyas at the CU 25. Again, the Hoyas drove into the red zone, with five straight rushes to the four yard line, but but on a fourth and two the Hoyas opted for the points from Weiss' third field goal, 30-10.

Colgate picked up another strong kickoff to midfield, but made a surprising change at quarterback, inserting freshman Ryan Smith in is first college game. A pair of Smith passes moved the ball to the GU 35, but Smith pass to the 15 was picked off and returned 64 yards by Georgetown's Jeremy Moore before losing much of the yards to a holding call on the return. Back came the Hoya running game--consecutive rushes by Dalen Claytor, two more by Brandon Durham, but the Hoyas failed on a 4th and two at the Colgate 35. Two plays later, Smith was picked off by LB Robert McCabe at midfield, who raced down the sidelines untouched for the clinching score, 37-10. The usually steady Colgate offense had allowed three interceptions and a deflected punt in its first four series of the half.

"I read the quarterback and made a break on the ball," said McCabe. "The line did a great job making a play on the quarterback. I was just there to make the play."


Largest margin of
victory by GU
in any PL game


Avg. GU margin of
defeat vs. CU
in 8 prior games


Number of GU wins,
2011 season


Number of GU wins,
2008 through 2010


Rushing yards,
CU's Nate Eachus
vs GU, 2010


Rushing yards,
CU's Nate Eachus
vs. GU, 2011


GU turnovers


CU turnovers


GU red zone
conversion


CU red zone
conversion


Avg. starting field
position, GU


Avg. starting field
position, CU


GU punts,
2nd half


CU penalty yards


CU 3rd down
conversion


GU 3rd down
conversion


GU home wins,
most since 2002


Last GU win
in Patriot League
in October


Game attendance,
2nd largest crowd
in MSF history


GU record on
Homecoming


Another sluggish drive followed for Colgate. Eachus was held to one yard, Smith was sacked, and the Red Raiders punted at its 27. Off a high snap, Jeremy Moore blocked the punt, and the Hoyas took over again deep in Colgate territory. Five straight rushes drove the Hoyas to the eight, but Logan was caught behind the line on a wide sweep and the Hoyas settled for Weiss' fourth field goal, 40-10.
With 6:32 to play, and with reserves beginning to get time in the Georgetown defense, the Red Raiders put together a strong 10 play drive, led by reserve RB Zauhn Lewis, with 32 yards over five rushes. Smith returned the Red Raiders to the scoreboard with a 25 yard pass to Chris Looney entering the final minute, 40-17.
As the seconds ticked away to Georgetown's biggest Homecoming win in 14 years or more, there was no rushing the field, no Gatorade toss, no goal posts in danger. Perhaps the fans were simply unaccustomed to the sight of a Georgetown win like this, the largest margin of win in a conference game in its PL history, For the players, it was a win, but not a need to unduly celebrate. For the first time in its conference history, there really is more ahead of them in the last week of October.
"I'm so proud of our players here, especially the guys that have been around here through some tough times," said head coach Kevin Kelly, whose seniors have won as many games in 2011 (six) as they did in the previous three seasons.
Wilburn Logan led all rushers with 73 yards.
"The thing that people don't realize is that Chance Logan, Dalen Claytor and Brandon Durham run a lot heavier than they look, that's what's great about really all three of those guys," said Kelly. "At first contact they're not going down yet. All three of those guys are very, very effective. I think our offensive line did a great job today. In practice a lot we worked on the run. In the last couple of weeks we've sputtered a bit on offense. Today we were balanced, and that's why we sustained drives."
Logan was quick to credit his teammates: "It was especially the front five, they were doing the dirty work blocking downfield, I wasn't being touched until I was five yards down the field. I give it up to the front five, the tight ends, the receivers, Nick Campanella, everyone around me helped me this whole game. The holes were huge, it was a great feeling. It wasn't really me at all, it was the other ten."
The defensive effort on Eachus cannot be understated. Eachus was coming off a three week break due to a concussion, but was more than capable of driving on the Hoyas, as he did last season. Eachus was held to just 38 yards on the afternoon.
"We didn't give Eachus a chance to get going," said Kelly. "If you don't get a bunch of maniacs to the ball, gang-tackling him, he can make some plays. We didn't let him get started, our defensive front seven did a terrific job."
"Our two goals, one was to have a winning season, we got that today," said Kelly, and the second is the Patriot League [title]. We've got six wins. Next week we've got a huge game next week at Holy Cross. We'll have our hands full with that one."
In a week, yes. But for a few days, take a chance to look back at one of the great games in the modern era of the sport on the Hilltop. It was that, and more.
Game statistics:

                             COLGATE       GEORGETOWN
First downs                       13               15
Rushed-yards                  36-121           38-162
Passing yards                    155              133
Sacked-yards lost               2-13              1-0
Return yards                       0              176
Passes                       18-25-3          13-21-0
Punts                         6-33.7           3-36.7
Fumbles-lost                     0-0              0-0
Penalties-yards                6-100             4-49
Time of possession             33:55            25:12


Additional recaps follow below.
Game #9: Holy Cross (Oct. 29)
"That's an upset...[but] they've really turned it around down there, over the last year and a half."--CBS College Sports analyst Rich Rodriguez, reporting the second half score of the Georgetown-Holy Cross game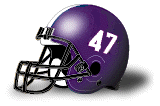 Four hundred miles south of Fitton Field, in the midst of the kickoff weekend of Georgetown's $1.5 billion capital campaign, the word was quietly getting around on cell phones and text messages. "Did you see the score?" they asked. "How much time is left?"
A member of the Medical School alumni board had the official word during the meeting of the Alumni Association's Board of Governors: the Hoyas had not only defeated Holy Cross, but in two weeks would play for the Patriot League championship. Amidst a weekend of surprise announcements, this was a surprise all its own.
However notable Georgetown's 40-17 win over Colgate the week before was, its 19-6 win over Holy Cross before 3,873 snow-covered fans at Fitton Field was probably even more so--Holy Cross had played a tougher schedule, was traditionally tough in cold weather, and entered the game undefeated in the Patriot League. But as turnovers have bedeviled the Crusaders all season, the Halloween weekend would bring back some unwelcome ghosts to the Crusader offense, with five turnovers in the loss.
Holding Holy Cross at midfield to open the game, a short punt set up the Hoyas for what they absolutely needed to do on a day like this: get on the scoreboard first.

In many games this season, the offense has started slowly, but QB Isaiah Kempf went right at the HC defense, completing four consecutive passes and picking up four first downs in a 11 play drive that set the early tone for the game. The drive pushed to the HC two, but RB Nick Campanella was stopped for no gain and the Hoyas opted for points, 3-0.

HC answered with a drive that advanced near midfield, but RB Reggie Woods fumbled the handoff and Jayah Kaisamba recovered. While the Hoyas were not able to do much with the gift (losing 11 yards on the exchange), its et a tone of futility for the HC offense.

Early in the second quarter, HC regained momentum after the wind took charge of Matt MacZura's punt, limiting it to just 26 yards as the Crusaders opened in Georgetown territory. Four rushes brought the Crusaders to the GU 34, but Taggart's third down pass was picked off by DB David Quintero. The teams traded possessions and off Georgetown's next punt, the Holy Cross punt returner fumbled it at midfield, setting up the Hoyas with 4:28 in the half. Aided by a Holy Cross personal foul, the Hoyas advanced to the 20 yard line, where kicker Brett Weiss fought off the wind to give the Hoyas a 6-0 lead. On the ensuing kickoff, HC kick returned Andrew Zitnick was on his way when he too lost the ball at midfield, where the Hoyas opted to run out the clock and head inside with a 6-0 lead.

As they had done to begin the first half, Georgetown opened the second half with a scoring drive, a well designed 11 play drive that was paced by six Nick Campanella rushes and an unlikely play to get the score. On a 4th and 8 at the HC 27, Georgetown passes on adding a third field goal in the snow and opted for a QB run, where Kempf ran 27 yards into the end zone. The point after failed, and the lead stayed at 12-0.

It was not that HC couldn't move the ball, but its drives continued to self-destruct. A 13 play Crusader drive ate up nearly six minutes of the third quarter and moved the Crusaders to the GU 15, but a delay of game on 4th down turned a six yard run from a first down to four yards short, and Holy Cross turned the ball over on downs. Its next drive drove nine plays inside the Georgetown 10, but HC chose not to take the field goal and the drive was halted on an incompletion on 4th down at the Georgetown six.


Game time
temperature


Passes completed
by GU


Passes completed
by HC


GU turnovers,
last two games


HC turnovers,
last two games


GU 4th down
conversion


HC 4th down
conversion


GU time of possession, 4th quarter


Last win by GU
at Fitton Field


Last seven win season
by Georgetown


Seven seconds into the fourth quarter, Georgetown took over deep in its territory and consumed nearly seven minutes of the remaining clock, as senior RB Wilburn Logan converted three first downs as the Hoyas punted at midfield without a score, but with far less time to manage. Holy Cross took over at 8:39 to play, but on a 4th and 2 at its 44, Andrew Schaetzke came up with a big sack that ended the drive at a critical moment of the game. Georgetown took over with 6:00 to play, ran off nearly four minutes of the clock, then broke the game open when Logan took off for 39 yards for the touchdown, 19-0.
Holy Cross wasn't quite done, though. A forty yard kickoff return set up the Crusaders in Georgetown territory, where Taggart moved the team down in less than a minute, avoiding the turnover bug by rushing himself from the GU 9 for the score, but HC failed on the conversion, 19-6. Opting for the onside kick, HC recovered the ball but the ball was recovered one yard short of the ten yard requirement. On the re kick, HC turned the trick again, but its faint hopes were extinguished when Taggart fumbled the ball two plays later and DB Jeremy Moore recovered at the HC 43.
Schaetzke was selected for the Eddie Anderson Award, presented by the Holy Cross Club of Greater Boston during HC's Family Weekend. Schaetzke ended up with seven tackles (three for loss) and two fourth quarter sacks. Overall, the defense stood stall all afternoon, particularly in holding Holy Cross QB Ryan Taggart to just 203 total yards (155 passing, 48 rushing), 140 yards below his average. The Crusaders converted only four third downs in the game compared with eight in its 16-13 win over Bucknell a week before.
Georgetown returns home Saturday to meet Fordham, who were run over by Army in a 55-0 shutout last week. Because Fordham is ineligible in the Patriot League, the game will not count in the standings, but remains essential for the momentum Georgetown needs to maintain as a unlikely showdown with #6-ranked Lehigh now looms over the horizon and has the rest of the Patriot League asking themselves, "Did you see the score?"
Game statistics:

                          GEORGETOWN       HOLY CROSS
First downs                       15               17
Rushed-yards                  50-185           33-145
Passing yards                     55              155
Sacked-yards lost               2-16             2-13
Return yards                       3                0
Passes                        4-15-0          21-34-1
Punts                         7-30.4           2-28.0
Fumbles-lost                     3-1              4-4
Penalties-yards                 4-35             5-47
Time of possession             31:53            28:07

Additional recaps follow below.
Game #10: Fordham (Nov. 5)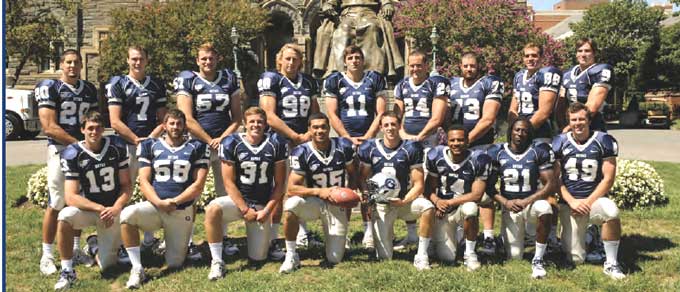 "I think we have a class of young men who come from strong football backgrounds. The quality of this class is exciting not only for the coaching staff, but for the future of Georgetown Football."--Kevin Kelly, May 2008
When the Class of 2012 was announced, various Division I-AA observers called it Georgetown's strongest class ever, a mix of highly regarded regional and national recruits that represented Georgetown's best effort to date to rise from the Patriot League cellar. On Sep. 6, 2008, they opened their college careers with a 12-6 win over Howard, but saw only one more win over the next two seasons.
By the time the Hoyas opened the 2010 season with a 20-10 win over Davidson, just 15 of the 32 recruits remained on the team--a measure of injuries and attrition which might have been too much for some teams to overcome. Now, with 13 of the original 32 and five that joined the team in the interim, 18 seniors will be honored Saturday at Multi-Sport Field for a remarkable turnaround in the annals of Georgetown football, and a win over Fordham would mark the school's first undefeated record at home since 1998, and only the second such mark since the 1978 season. For a class that won only six games in its first three seasons, the opportunity to win an eighth game in 2011 is just one measure of how far this group has come, on and off the field.
The thirteen four-year lettermen are listed below:
In addition, five seniors joined the team in the intervening years, and will also be honored:

In addition to these players, 19 other members of the recruiting class of 2012 contributed to the team. Thirteen are still at Georgetown and will be on course to graduate with their class.

Brandon Basso (DL, New Haven, CT, 2008): One season on roster, no game action listed.
Chris Bisanzo (OL, Greenwich, CT, 2008): Two years on roster, with two games as a sophomore before injuries shortened his career.
James Brady (QB, Melville, NY, 2008,09): The starting quarterback entering his sophomore season, Brady left the team after being benched in the final two minutes following Georgetown's 28-3 loss to Lafayette in the 2009 home opener. Transferring to New Hampshire later that semester, Brady has played in one game this season for the Wildcats.
Marcus Chitman (DL, Mesquite, TX): Played in six games as a sophomore.
Jonathan Deardorff (OL, Chadds Ford, PA): Played as a backup lineman over three seasons, did not return to the team in 2011.
Mark Faison (DB, Sugar Land, TX, 2008): One season on roster, no game action, left Georgetown in 2009.
Drew Herma (WR, Brookfield, WI, 2008,09,10): Three years on roster, no game action listed.
Dishon Hughes (WR, Richardson, TX, 2008,09): Led the team as a sophomore with a 15.3 yards per catch average, but left Georgetown after 2009 season.
David King (QB, Rockton, IL, 2008,09): One of a record six QB's in the class, King was moved to WR as a freshman and saw action in six games over two seasons.
Steven Lang (OL, Leonardo, NJ, 2008,09): Two years on the roster as a backup.
Christopher Leon (DL, Centreville, VA, 2008): Played in one game as a freshman, left team after 2008 season.
Alexander Matzkin (OL, Tampa, FL, 2008): One season on roster, no game action listed.
John O'Leary (QB, Stamford, CT, 2008,09,10): A three year contributor at quarterback and wide receiver, O'Leary left the team this past spring. A article in Stamford, CT noted he is an assistant coach at his former high school, Stamford Catholic.
Rick Rattay (DB, Toledo, OH, 2008,09): A two year contributor, he played in seven games over the 2008 and 2009 seasons.
Gerard Reilly (DB, Cincinnati, OH, 2008): Did not see action in 2008, joined the men's lacrosse team where he is a three year midfielder.
Samir Tejpaul (LB, Duluth, GA, 2008,09): Played in 14 games over two seasons.
Keion Wade (RB, East Orange NJ, 2008): A promising back who was second on the team in rushing in 2008, Wade enrolled at Garden City (KS) Community College in 2009 before transferring to St. Francis (PA), where he has rushed for 174 yards in six games for the Red Flash.
Tim Waller (LB, Wayne, NJ, 2008,09): Played three games as a sophomore backup.
Nick White (QB, Hull, MA): Saw action in one game on special teams as a freshman.
"I have no question that Georgetown is going to be better. I actually picked them to finish second in the league."--Lehigh head coach Andy Coen, August 2, 2011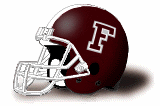 Continuing to surprise its fans and confound its opponents, the Georgetown Hoyas took one more step on the road to an unlikely berth in the Patriot League championship with a 30-13 win over Fordham, before 2,237 attending Senior Day at Multi-Sport Field. While the game with the Rams did not affect the conference standings, the tone and tenor of the game allowed Georgetown another challenge to overcome heading into its regular season finale with Lehigh, one which will decide the league's champion and its automatic qualifier in the NCAA Division I playoffs.
Over the course of its six game win streak, the Hoyas have leveraged a strong defense, turnover margin, and opportune offensive possessions to capture the wins, all of which were in evidence in Saturday's game. Georgetown took advantage early, driving quickly in its first drive to take an early 3-0 lead. On the first play of Fordham's first possession, LB Robert McCabe forced a fumble from QB Ryan Higgins at his 24, which was picked up and returned 22 yards by CB Jayah Kaisamba to the Fordham 10. two plays later, Nick Campanella ran it in from four yards, and the Hoyas were suddenly up 10-0.

Higgins settled down the Rams and began to move consistently down the field, taking advantage of Georgetown's deeper secondary sets to find short screen passes early and often. A 46 yard drive stalled after nine plays at the GU 23, but was converted by a field goal, 10-3. When Georgetown went three and out, the Rams set up at midfield with designs on tying the score.

Fordham answered with a 37 yard drive to the Georgetown 17, but the defense held and Fordham took a second field goal as a consolation, 10-6. Georgetown needed a response, and got it. Senior quarterback Scott Darby, filling in for the injured Isaiah Kempf, led the Hoyas on a 14 play, 62 yard drive, getting the ball moving on the ground as well as in the air. Georgetown closed to the Fordham 23 before settling for a Brett Weiss field goal, 13-6, but GU had answered the Fordham challenge.

After a woeful offensive output against Army the week earlier, Higgins had the Rams moving briskly down the field throughout this game. A six play drive midway in the second quarter was setting up the Rams once again, but Higgins was picked off at the Georgetown 23 by McCabe. After a three and out by the Hoyas, Fordham had yet another opportunity to get points late in the quarter, advancing to the GU 23 where kicker Michael Marando missed a 45 yard field goal, and the half ended 13-6.

Georgetown's defense had all but locked down the Rams' running game, but the short pass game continued to bedevil the Hoyas. Over the first two series of the third quarter, Fordham's best drives of the day would challenge--and confirm--the best of the Hoyas on defense.

Fordham opened the half with a pass-heavy 12 play drive, keyed by a 37 yard pass play to the Georgetown one. Two defensive stops and an incompletion halted the advance, but the Rams squandered the drive when Marando missed a sure-shot 22 yard field goal in the shadows of the end zone. Georgetown rose to the occasion on offense, as if to send a message that they would not let this game get as close again. Darby led an eight play, 80 yard drive, and where a long pass play had come up short for Fordham, Darby found Patrick Ryan alone and on his way to a 26 yard touchdown, 20-6.

"[Ryan] ran a slant and go, the whole point was to get the cornerback to turn as if he's running a slant, and then run the fade," said Darby. It was an easy throw for me."


Turnover margin, GU
vs. Fordham


Turnover margin, GU
2011 season


Yds. rushing by Fordham RB Darryl Whiting,
2010 game


Yds. rushing by Fordham RB Darryl Whiting,
2011 game


GU red zone
conversion


HC red zone
conversion


GU time of possession, 4th quarter


Tackles by LB Robert McCabe, sets new season record


Last win by GU
vs. Fordham


Last five win streak
by Georgetown


Last time GU defeated Holy Cross and Fordham in same season


Fordham wasn't about to quit, and their ability against the Hoya's midrange defense called up another big drive, an 11 play, 57 yard drive that entered the red zone and drove to the GU six. Again the Hoyas held, but Fordham coach Tom Masella opted to go for a first down inside the five instead of a field goal, and the Hoyas held yet again. In its last five possessions, Fordham had run off 43 plays and 277 total yards, and had no points to show for it.
Georgetown's next drive stalled early and Fordham finally was able to convert--a nine play, 52 yard drive to close to 20-13 on the first play of the fourth quarter; yet, if Fordham saw any window of opportunity for a 4th quarter comeback, Jeremy Moore closed it.

On the ensuing kickoff, Moore returned the ball 74 yards to the Fordham 26, where the Hoyas drove to the Fordham one yard line and took the easy points via field goal, 23-13. Three plays into its next series, with Fordham driving deep into Georgetown territory, Moore picked off a Higgins pass and raced 75 yards for the clincher, 30-13.

"Offensively, [Fordham was] very explosive," said head coach Kevin Kelly. "They can score at any time, that one drive in the second half was two minutes and change. Jeremy had the kickoff return and then the pick, and that was just a huge play. It just broke open the game."

"They did a great job blocking all day long, it was just a great read at the time," said Moore. "There was some eye contact with the receiver, looking at me a bit too much. I refer to the great play-calling. You can't go wrong playing the reads. I was able to make that play."

"I was so emotional, I forgot to run out for the field goal," said senior DE Andrew Schaetzke. "It was a huge play for the team, for the defense, and for the school. I kind of just wanted to celebrate with my teammates. I was so excited."


(Min. 4 games)
1904
1910
1915
1916
1917
1919
1921
1927
1938
1939
1940
1941
1969
1972
1974
1978
1998
2011

Higgins was 35-53 for 387 yards but Fordham gave up four turnovers which proved crucial amidst a Georgetown offense that had its share of lulls in the game.
"All year the defense has just played lights out. Knowing we can have a three and out and we're going to get the ball right back is great," said Darby, who finished 18-30 for 199 yards in his last home appearance. "On offense we talk about it, we really appreciate it. They're doing their job."

The win marked Georgetown's first undefeated home schedule since 1998 and its fifth straight win, most since the 1999 season. More importantly, the test of a scholarship Fordham team further prepared the Hoyas for a season-ending showdown with #9-ranked Lehigh that no one could have quite predicted--except, maybe, Andy Coen.

"Any time we have an opportunity to step on the field and win it's a great feeling," said coach Kelly, who has won more games in his sixth season (eight) than in his first five seasons combined (seven). "We've got some momentum now, we don't want to stop that. We just want to get ready for next week."


1912
1916
1921
1925
1927
1928
1938
1940
1997
1998
1999
2011

"It's everything we want to do as a senior class," added Darby. "We want to be part of the team that turns things around here. I think it's big in the Georgetown community. It feels pretty good."
Game statistics:

                             FORDHAM       GEORGETOWN
First downs                       23               19
Rushed-yards                   26-59           41-177
Passing yards                    387              199
Sacked-yards lost               2-12              0-0
Return yards                       6               91
Passes                       35-53-3          18-30-0
Punts                         2-37.5           4-37.8
Fumbles-lost                     2-1              0-0
Penalties-yards                  1-4             5-25
Time of possession             26:51            33:09


Additional recaps follow below.
Game #10: Fordham (Nov. 12)
Lehigh's Chris Lum threw for 393 yards and the Georgetown offense had little in return as the Engineers clinched its 11th Patriot League championship in a 34-12 win over Georgetown before a smaller than expected crowd of 6,044 at Murray Goodman Stadium.
A championship game is all about making the most of opportunities, and Georgetown simply failed to take advantage when they turned its way. On the third play of the game, Lehigh RB Michael Colvin fumbled the ball at the 36, recovered by Georgetown's Jeremy Moore. A 29 yard pass from QB Isaiah Kempf to WR Max Waizenegger set up the Hoyas at the ten, but the Hoyas could not move the ball closer than the six. On fourth down, a 23 yard field goal by Brett Weiss sliced wide right, ending a streak of nine straight field goals by the senior and sending an chill into the Hoyas' upset hopes.
Lehigh wasted little time to set its course for the game. QB Chris Lum entered the game second nationally in total offense and proceeded to filet the Hoyas' mid-range defense. As had been the case in three previous PL games, Georgetown's 3-4 defense sacrificed the mid range pass to protect the longer throws, and teams such as Holy Cross and Fordham were successful in moving down the field. Lum through seven straight passes in an 11 play drive that went to third down just once, with RB Matt Fitz carrying two defenders into thee nd zone to give the Engineers a 7-0 lead.

Kempf was making his first start since the Holy Cross game and never quite adjusted to the Lehigh defensive pressure. Georgetown's next two possessions netted five yards to open the second quarter, yet a tactical mistake by the Hoyas cost them points to open the second quarter. Georgetown failed to call a time out late in the first to keep the wind at its back for a fourth down punt. With the change of field position, Matt MacZura's ensuing punt traveled just nine yards, and an unusual penalty on Georgetown for batting the ball down instead of touching the errant punt to save field position added an extra ten yards to an already short field for Lehigh. Two pass plays brought the Engineers to the GU 6, but a defensive stand by the Hoyas forced a field goal, 10-0.

Georgetown answered the field goal with one of its own, 10-3, but Georgetown failed to pin Lehigh back at a turning point of the game. On a third and 10 from its 16, RB Zach Barket was held behind the line of scrimmage, forcing a punt. Instead, DE Andrew Schaetzke was tagged with a personal foul off the play, giving Lehigh a first down. Three consecutive Lum passes of 16, 16 and 38 then drove the Engineers to the one, and two plays later Lehigh was up 17-3.

The Hoyas caught another break on the ensuing kickoff, where junior returner Jeremy Moore shredded the Lehigh kick coverage with a 70 yard return to the Lehigh 21. Georgetown needed a touchdown but its five play drive stayed on the ground to little effect. Weiss kicked a 21 yard field goal to close to 21-6, but the Hoyas had turned three red zone possessions into just six points, and that wasn't going to be enough.

Another opportunity for Georgetown soon followed. A six play, 50 yard drive was ended when DB Jayah Kaisamba forced a fumble at the GU 21, averting another score. One incompletion and a sack later, Kempf's third down pass was intercepted at midfield, with only a strong defensive stand preventing a touchdown. A field goal gave Lehigh a 20-6 lead, a missed a field goal on its next possession to close out the half up 14.

Lum's numbers at halftime were remarkable: 24-33 for 312 yards, as Lehigh held a 354-87 advantage in total offense.

Opening the third quarter, Georgetown took its best shot and closed the lead. Kempf, who was just 5-16 for 67 yard in the first half, led the Hoyas on a seven play, 59 yard drive to open the half. At his six, Kempf found Waizenegger on a deflected ball intended for TE Tucker Stafford for the score, and the Hoyas regained momentum, even after a missed extra point, 20-12.

"You could feel it on the sideline," said head coach Kevin Kelly. "We could hear our fans behind us. The momentum was definitely on our side at that moment. We felt like we were right where we wanted to be."

After Lehigh was held to three and out, Georgetown was within range of a comeback when Kempf was then intercepted at the Georgetown 26, and Lehigh's Bryan Andrews returned it for the touchdown, 27-12, and the game was suddenly out of reach.


Straight wins
by Lehigh
over GU


GU record since 2001
giving up 500
or more total yards


Lehigh drives
of 2:00 or greater


GU drives
of 2:00 or greater


Yds. rushing by GU,
fewest since 10/1/2011
(last prior loss)


Returns yds.,
Jeremy Moore


HC red zone
conversion


GU time of possession,
1st half


GU time of possession,
2nd half


Tackles by LB Robert McCabe, sets new season record


Career sacks by
A. Schaetzke, one short
of school record


Record by LU
in 10th game
of season


Georgetown's offense, ineffective in the first half, ground to a halt thereafter. The Hoyas' next four drives gained 17 total yards as Lehigh added an extra touchdown, 34-12, and stood at the Georgetown three when time expired.
Lum finished the day 32-48 for 393 yards, and could have approached 500 had the Engineers not gone to a ground game in the second half. Although the Hoyas held the Lehigh rushers to 124 yards, its pass defense was overwhelmed by the barrage of Lehigh passes in the game. Two Lehigh receivers, Jake Drwal (11-158) and Ryan Spadola (7-131) had more receiving yards (289) than Georgetown had total yards (199).
For its part, the Georgetown offense was never quite there. Kempf passed for 67 yards in the first half and 33 in the first possession of the third quarter. Kempf completed three passes for six yards thereafter until he was replaced by senior Scott Darby, who was 5-14 for 45 yards. The Hoyas were a season-low 2-15 on third down conversions, none after the opening touchdown of the third quarter. The Hoyas' three fumble recoveries, a strong number for any upset minded team, were cancelled out by three interceptions, and the time of possession wore out the defense in key stretches.
With the win, Lehigh (9-1) claimed its tenth Patriot league title since 1993 and back to back titles for the first time since 2000 and 2001. With an 8-3 record, Georgetown remains an at-large playoff candidate, but the relative weakness of the PL leaves little hope of a second league team in the 20 team field.
A deflating end to a great year offers the hope for an even better 2012.
Game statistics:

                          GEORGETOWN           LEHIGH
First downs                       10               25
Rushed-yards                   25-48           34-124
Passing yards                    151              393
Sacked-yards lost               5-18             2-11
Return yards                       1               67
Passes                       15-39-3          32-48-0
Punts                         7-30.0           5-32.8
Fumbles-lost                     1-0              3-2
Penalties-yards                 4-35             9-79
Time of possession             21:49            38:11

Additional recaps follow below.
---
HoyaSaxa.com: The One-Stop Web Site For Hoya Football™
An independent web site not affiliated with Georgetown University. All rights reserved.