Oregon 82, GU 75
GU 88, Wright St. 70
Northeastern 63, GU 56
GU 90, Kansas St. 63
GU 84, VCU 80
GU 70, Lipscomb 49
GU 80, High Point 45
GU 61, Colgate 55
GU 85, Elon 76
Kansas 86, GU 64
GU 92, Florida Int'l 57
GU 61, DePaul 54
GU 77, St. John's 60
Providence 70, GU 52
GU 70, Butler 67 (OT)
Xavier 80, GU 67
Seton Hall 67, GU 57
Marquette 80, GU 72 (OT)
Creighton 76, GU 63
Villanova 65, GU 60
GU 64, Michigan St. 60
GU 71, DePaul 59
GU 71, Butler 63
GU 83, Providence 71
St. John's 82, GU 60
Seton Hall 82, GU 67
GU 74, Xavier 52
Marquette 75, GU 73
GU 75, Creighton 63
Villanova 77, GU 59
DePaul 60, GU 56
GU 77, W. Virginia 65
Florida St. 101, GU 90
There are a number of high profile legal cases in college sports regularly covered by ESPN and other media, from O'Bannon v. NCAA to the various efforts at unionizing college athletes. One story has been left off the coverage at ESPN, and this article at Fox Sports opens the door on an issue ESPN would like to keep out of the limelight.
A reader to the site alerted us to this article from Clay Travis, where ESPN has been subpoenaed in the lawsuit between the University of Maryland, bound for the Big Ten, and the Atlantic Coast Conference, over a $52 million exit fee levied by the conference when Maryland gave notice to leave the conference after 61 years. As part of the discovery phase, Maryland attorneys are targeting ESPN's role in ACC expansion, a role that played a direct impact in the destabilization of the Big East Conference.
"Back in January, when Maryland filed a $156.8 million counterclaim against the ACC, the school alleged the ACC's desire to expand was driven "in large part on counsel and direction that the conference received from ESPN," writes Travis. "ESPN denied the allegation then, but now Maryland has stepped up the accusation and demanded documents consisting of "all communication with ESPN relating to the ACC's broadcast rights, strategy meetings involving the integration of Syracuse, Pittsburgh and Notre Dame into the league, and contact with any Big Ten members about joining the ACC."
"This gets even more interesting, by the way, when you consider that the Big Ten's television rights package is probably going to be decided this year," he continues. "Given that Fox and NBC and ESPN are all planning on bidding, do you think Fox or NBC might love it if, say, Virginia and Georgia Tech both left the ACC for the Big Ten, hurting the value of ESPN's ACC deal while at the same time improving the value of their Big Ten deal? That's why this lawsuit is the linch-pin for another potential round of realignment. If Maryland gets out cheaply, look out."
Adds Travis: "If the ACC doesn't want to fall apart, it has to win this Maryland lawsuit. That means the ACC isn't likely to settle. Which also means, look out, there's likely to be a ton of eye-opening revelations that are coming out through discovery."
Ohio. VCU. Florida Gulf Coast.
Add Florida State to the list of teams who have feasted on the Georgetown defense in March, shooting 68 percent from the field in a 101-90 win in second round play in Tallahassee, FL.
This game was all but settled in the first half, where an early start by the Hoyas was tempered and ultimately tamed by numerous fouls which set the Seminoles in motion. Georgetown hit four of its first five shots to take an 11-5 lead in the first three minutes of the half, but missed its next eight as the Seminoles fought back at the line.
Jabril Trawick picked up two early fouls but it was Mikael Hopkins, who has all but vanished off the stat sheet this month, who picked up three fouls in the first 5:18 of the game that forced John Thompson III into adding Moses Ayegba into action. When Ayegba picked up his second foul five minutes later, little-used Bradley Hayes would be called into action. By this point, the inside game was no longer the problem.
A turnaround basket by Hayes with 9:01 gave Georgetown a 21-19 lead, its last of the game. The Seminoles responded with three pointers on four of its next six possessions, moving to a 33-27 lead with 4:25 in the half. Were it not for eight early turnovers, the lead might have been out of reach altogether.
A three pointer by D'Vauntes Smith-Rivera closed the gap to three, 36-33, with 2:22 to halftime. FSU answered with eight points in the next 44 seconds, and ended the scoring with a four point play off a three pointer and foul with 50 seconds left. Shooting 64 percent from the field, the Seminoles posted a 13 point lead at the break, 48-35.
With no inside presence, the Hoyas opened with a 7-0 run thanks to Trawick, Starks, and DSR to close to eight, 50-42, but Hopkins' fourth foul and Trawick's third set the tone for more fouls which ultimately sent FSU into the bonus for the last 15:11 of the game. The Seminoles answered with a 10-2 run interrupted by a rare technical foul on Georgetown coach John Thompson III, which rallied the Hoyas as near as 11, but FSU's hot hand moved the lead back to 15, where it settled for much of the remainder of the game.
In defeat, Georgetown fans got to see one more performance by senior Markel Starks, whose 27 points were as good as he has been all season, a 22 point effort from D'Vauntes Smith-Rivera, and 10 points from Aaron Bowen. Florida State put four in double figures as the team shot 68% from the field, 68 percent from three point range, and 78 percent from the line. Georgetown managed more fouls (30) than field goals (29).
Georgetown ends a disappointing season 18-15, tying the most losses in a season in the John Thompson III era, and the fewest road wins (two) in 16 years. The Hoyas lose five seniors, including all-Big East guard Markel Starks, who ends his college career with 1,246 points, 26th on the Georgetown all-time list.
Here's the Georgetown half of the box score.


            MIN   2FG   3FG   FT  REB  A  PF  PTS
Starters:                                 
Starks       40   5-10  3-6   8-8   4   4  3   27
Smith-Rivera 40   3-7   4-11  4-6   3   4  2   22
Trawick      26   5-8   0-1   4-5   3   1  4   14
Lubick       23   2-3   0-0   1-4   2   1  4    5
Hopkins       6   0-1   0-0   0-0   0   0  4    0
Reserves:
Cameron      15   0-2   2-2   0-0   0   0  0    6
Allen         1   0-0   0-0   0-0   0   0  0    0
Bowen        20   4-5   0-2   2-4   3   0  5   10
Caprio        1   0-0   0-0   0-0   0   0  1    0
Ayegba       15   0-1   0-0   2-2   6   0  3    2
Hayes        13   1-2   0-0   2-2   4   0  4    4
DNP: Williams, Domingo
Injured: Adams
Team Rebounds                       1
TOTALS      200  20-39  9-22 23-31 26  10 30   90

Post-game articles follow below.
D'Vauntes Smith-Rivera's first free throw with 3:53 in the first half was a miss, ending a record run at the free throw line for the sophomore forward.
From the 10:42 mark of the second half in Feb. 27 game at Marquette through Monday's game, Smith-Rivera set an unofficial Georgetown record with 25 straight free throws over a five game stretch:
February 27 at Marquette: 3-3
March 4 vs. Creighton: 0-0
March 8 vs. Villanova: 2-2
March 12 vs. DePaul: 10-10
March 18 vs. West Virginia: 10-10
The previous mark was variously listed as 16 straight FT's by Craig Shelton in the 1979-80 season.
Markel Starks is not afraid to speak his mind.
With his own college career nearing an end, Starks spoke frankly to the Washington Post that any criticism of the 2013-14 season begins with the team itself.
"It's still inexcusable," Starks said. "What you put into it is what you get out of it. Our coaching staff does an excellent job of preparing us, but you also have to have some personal responsibility within yourself to say: 'You know what? I'm going to do extra. I'm not going to rely on one of my teammates.' We always say, 'Have your teammate's back.' But at the end of the day, in order to have your teammate's back, you've got to have your own back. I think a lot of guys coming into the season were [thinking], 'We were so good last year, I'm going to take a day off here, take a day off and not work as hard today.'"
"I think across the board, as a collective, we had a lot of days like that."
A lot of unanswered questions follow after news broke Friday that Buzz Williams has resigned at Marquette for an offer at Virginia Tech nearly $1 million less than he was making in Milwaukee.
The official statement from Marquette was brief--usually a sign that the less said in public, the better.
Others were less charitable. Marc Marotta, a former Marquette player and chairman of the Bradley Center board of directors, told the Milwaukee Journal-Sentinel that "For him to leave Marquette is one of the most idiotic moves I've ever seen anyone make. "I like Buzz but this is a move that is inexplicable."
Marquette missed the post-season in 2014 for the first time under Williams, whose $3 million annual salary was the highest in the conference. But he was no pressure this season, and might have been be uneasy with the school changing presidents following the departure of Scott Pilarz, S.J. (C'81) and a new athletic director later this year. Among the names in the Marquette mix: former UCLA and Pitt coach Ben Howland.
The Virginia Tech program would seem an unlikely destination. The Hokies have made one NCAA appearance since 1996 and seem hard pressed to compete on an annual basis with the likes of Duke, North Carolina, Syracuse, and incoming entrant Louisville. Tech finished 9-22 in 2013-14, 2-16 in ACC play.
Williams' coaching career took off when he was selected over former Georgetown assistant Jaren Jackson (B'89) for the University of New Orleans head coaching position in 2005. Williams left UNO after one year for the Marquette job, while Jackson has not been a leading candidate for a Division I job since.

Bernard White (B'69), who broke the color barrier as the first African-American to play basketball at Georgetown University in the fall of 1966, died Saturday at a suburban Washington rehabilitation clinic from complications of a norovirus outbreak at the center, according to WJLA-TV.
White's family moved from Illinois to northern Virginia in the early 1960's, where he enrolled at Luther Jackson High School, a segregated school in Falls Church built for black students in Fairfax County as Virginia schools had not yet integrated. The president of his high school class and a member of the National Honor Society, White spent a semester at George Mason before enrolling at Georgetown in 1965 and was offered a scholarship by coach Tom O'Keefe.
White arrived to a very different Georgetown than is seen today. The College was all-male and virtually all white. While Georgetown never maintained a public policy supporting segregation, though there are those which have held that the administration under Rev. Edmund Bunn, S.J. (1952-1964) was hesitant to an integrated Georgetown. Washington was still a segregated city in the 1960's, and the two first students of color were not admitted into the College until 1962. As late as 1965-66, the Ye Domesday Booke yearbook had photos of only two black students among the entire College.
Although various Catholic colleges nationwide had fielded integrated teams as early as the 1930's, Georgetown stood as one of the last major universities not to recruit African-American players. A long line of standout athletes from the Washington area, including Elgin Baylor, John Thompson, John Austin, and Dave Bing, among others, were either turned down or passed over by Georgetown, which chose instead to recruit among white Catholic high schools in northern New Jersey.
Following a semester at George Mason, White enrolled at GU in the fall of 1965. An introductory article in The HOYA reported that "In the backcourt for the Baby Hoyas next season will be 6'1" Bernard White. White is a former captain of Luther Jackson High School in Fairfax, Va. As a senior...he canned 20 ppg and snared 10 rebounds on the average. White may be the first Negro ever to play for Georgetown."
Following White's freshman year, O'Keefe left Georgetown, and White played sparingly under new coach Jack Magee. The Georgetown media guide of 1967-68 wrote: "A finance major, the 6-2 junior is a scrappy player who will serve his team well as a reserve. Has good jumping ability and an uncanny knack for stealing passes." White played in just 26 games over three seasons, shooting 43% from the field as a junior and averaging 2.0 points per over his GU career. With little playing time as a senior, White left the team after the 1968 fall semester to focus on his studies. Following graduation in 1969, White settled in Chicago, becoming active in city and state politics, having been named to the post of Managing Director for the Illinois Office of Minority Business Enterprise and as small business coordinator for the Illinois Department of General Services.
White suffered a stroke in 2005, returning to the DC area to be closer to his family. A former roommate of White, Illinois governor Pat Quinn (F'71), helped arrange for a halftime presentation to honor White at a Georgetown basketball game. White's family took him to his 40th class reunion in 2009 and he later took residence at the Woodbine Rehabilitation Center, where a recent outbreak of norovirus may have contributed to his death.
A big part of the story from Tuesday's first round game was the venue. Owing to a circus at Verizon Center this week, the Hoyas returned to McDonough Gymnasium for a rare on-campus performance.
"It was unbelievable, the energy that we got from the fans," said coach John Thompson III. "The students, the young alums, the old alums. It was a great environment...I wish we could have that environment at the Verizon Center."
Originally built for a capacity of 3,600 in 1951, the all-time basketball attendance at McDonough record was set on Feb. 20, 1982, where the Hoyas upset #4-ranked Missouri before 4,620 in attendance, leading Hall of fame coach Al McGuire to remark on NBC that "the fire marshal must be out of town today." Capacity has been cut back over the years as temporary seats were removed along the baselines and on the second floor area near the team offices. The stated capacity for this game was 2,000 on the ESPN broadcast.
Thompson was realistic, however, on the gymnasium's future utility.
"As much as it's a great environment, I think playing here we [would] lose a lot of money that we could gain even on a bad-attended day at the Verizon Center." he said.
In 2000, Georgetown athletic officials proposed a $20 million plan to dig down under the current slab floor at the gymnasium and expand capacity to 6,000 seats by 2004. The plan was never adopted by the University.
A season high 32 points from sophomore D'Vauntes Smith-Rivera led the Georgetown Hoyas to a 77-65 win over West Virginia before a sold out crowd of 2,133 at McDonough Gymnasium.
The first nationally broadcast men's game from the gymnasium in eight seasons saw the Hoyas open the game with a basket 15 seconds into the start of the game, but grow cold soon thereafter, missing eight of its next nine as neither team mounted much offense in the early moments of the game. Over the first 10 minutes of the game, Georgetown had shot 4 for 14, with three turnovers, but actually held a 13-11 on a West Virginia team utterly reliant on guard Juwan Staten, who accounted for 15 points in the first half. The Mountaineers held the Hoyas to just 37 percent shooting by halftime, leading by as many as five on the homestanding Hoyas before an Aaron Bowen basket in the final second of the half closed the lead to 33-30.
The Hoyas responded with some of its best shooting of the season, hitting eight of its first 11 shots to open the second half. The defense was not as crisp, however, and despite the hot hand, Georgetown led by only four midway in the second half. With Markel Starks suffering through a rough night on the stat sheet, Smith-Rivera picked up the pace, scoring nine of the Hoyas next 13 points as Georgetown blew open the game and led by as many as 17, 68-51, with 3:47 to play.
Some alert plays by West Virginia and a pair of backcourt blunders by Georgetown allowed the Mountaineers to chip into the lead with an 8-2 run to close to 11 at the 1:46 mark, but Smith-Rivera finished the game at the free throw line to earn the win, only its second post-season victory in the last six seasons and its first NIT win since the 2005 season, its last pot-season game at McDonough Gymnasium, vs. Cal State-Fullerton.
Georgetown's slow start and eventual second half comeback was ably assisted by a large and vocal student crowd at McDonough, which cheered for their Hoyas and even saw fit to serenade the visitors from the Appalachian Mountains, with a hearty rendition of "Take Me Home, Country Roads" late in the game. (An irony unknown to most in the crowd, the song was actually written by a Georgetown alumnus, Bill Danoff (C'68), despite having never lived in West Virginia.)
Three Georgetown players were in double figures, with Markel Starks (14 points) and Jabril Trawick (12) joining Smith-Rivera to account for 58 of the Hoyas' 75 points. The Hoyas used only seven players, a season low.
A 58-53 win by Florida State over Florida Gulf Coast ended any hopes of a rematch of the 21013 NCAA game which marked one of Georgetown's most embarrassing post-season efforts. Instead, the Hoyas will travel to tallahassee later this week to meet the Seminoles, who were led by 22 points from Aaron Thomas in the win. The two schools have met just three times, all won by FSU, including its most recent meeting in the 1992 NCAA tournament, where the Seminoles ended Alonzo Mourning's college career with a 78-68 second round win in Boise, ID.
The Georgetown half of the box score:


            MIN   2FG   3FG   FT  REB  A  PF  PTS
Starters:                                 
Starks       39   3-11  1-6   5-5   7   7  3   14
Smith-Rivera 37   5-9   4-8  10-10 10   1  2   32
Trawick      26   3-4   1-4   3-4   4   5  4   12
Lubick       29   2-2   0-0   1-4   5   1  3    5
Hopkins      29   1-3   0-0   4-4   3   0  3    6
Reserves:
Bowen        19   1-3   1-1   0-1   2   0  4    5
Ayegba       11   1-1   0-0   1-2   0   0  2    3
DNP: Cameron,Allen,Williams,Caprio,Domingo,Hayes
Injured: Adams
Team Rebounds                       3
TOTALS      200  16-33  7-19 24-30 34  14 21   77

Post game coverage follows below.
The George Washington University has always had a chip on its shoulder with regards to the success of its neighboring school when it comes to basketball. In its first NCAA appearance since 2007, the Colonials found that the NCAA online site had another team in mind.
The Associated Press wrote that "The NCAA was selling 'March Madness Men's Basketball Championship' T-shirts on its website Monday. The shirts featured the logos of all 68 teams - except that some of them had a gray 'G' for Georgetown instead of a buff-and-blue 'GW.'"
Following a dizzying defeat in the opening round of the Big East tournament, Georgetown was selected as a #4 seed in the 2014 National Invitation Tournament, opening play Tuesday against former Big East member West Virginia (17-15), which suffered an opening round loss to Texas in the Big 12 tournament.
"Obviously we are playing a team that we are familiar with and a team that is familiar with us from our Big East battles. We've had great games recently with Georgetown and in Washington, DC at the NCAA tournament," said West Virginia coach Bob Huggins. "Mountaineer Nation has always turned out in great numbers in games there and I know they will be there on Tuesday."
Unfortunately for West Virginia fans, the game will not be at WVU-friendly Verizon Center, but at McDonough Gymnasium, and figures to be the only home game Georgetown will be offered in this tournament. In the 51 game series between the teams dating to 1922, West Virginia has never played at McDonough and its unusually small capacity may engender the kind of criticisms former Texas-El Paso coach Don Haskins raised in 1993, when the NIT committee passed over a game at its 10,000 seat arena for the 2,4y00 seat gym in northwest Washington. As the NIT is now a seeded tournament with home court advantage for higher seeded teams, Georgetown has the right to schedule the game where it sees fit.
McDonough last hosted a men's basketball home game on Dec. 19, 2009, a 61-57 loss to Old Dominion. The gym has hosted two NIT games before, a 74-57 win over Cal State-Fullerton in the 2005 NIT opener, and the aforementioned 1993 game with UTEP.
"I wish it was not an old foe, just because there is very much a familiarity with how we do things and how they do things, but we're excited," coach John Thompson III told the Washington Post. "There are many teams whose season is over right now. Are we where we want to be? No. But are we still playing and looking for a championship? Yes."
This is Georgetown's 12th NIT appearance and its third in ten seasons under head coach John Thompson III. Previous appearances in the JT III era came in 2005 and 2009.
Additional coverage:
Although the traditional ides of March is on the 15th, Tuesday's date has been a mortal one to Georgetown in recent years:
March 18, 2009: Georgetown loses to Baylor in its NIT opener, 74-72.
March 18, 2010: Georgetown loses to Ohio in its NCAA tournament opener, 97-83.
March 18, 2011: Georgetown loses to VCU in its NCAA tournament opener, 74-56.
March 18, 2012: Georgetown loses to North Carolina State in the 2012 NCAA third round, 66-63.
Such was not always the case, however. Georgetown scored post-season wins on March 18 in 1984 (NCAA vs. versus SMU), 1993 (NIT vs. Arizona St., 1994 (NCAA vs. Illinois), and 2003 (NIT vs. Tennessee).
Consider the last fifteen years of Hoya basketball in five year increments:
1999 (15-16): First losing season since 1974, and an opening round loss to Princeton in the NIT.
2004 (13-15): First round loss in Big East tournament, not selected to a post-season tournament for the first time since 1974.
2009 (16-15): First round loss in Big East tournament, opening round NIT loss to Baylor.
2014 (17-14): First round loss in Big East tournament.
In the other 30 years of the tournament, Georgetown has failed to advance past the first round only twice (1983,1988).
Four Big East schools earned NCAA bids this season:
Villanova: #2 seed (East) vs. #15 Wisconsin- Milwaukee
Creighton: #3 seed (West) vs. #14 Louisiana-Lafayette
Providence #11 seed (East) vs. #6 North Carolina
Xavier: #13 seed (Midwest), in play-in game versus North Carolina State
Just one other Big East school earned an NIT bid this season:
St. John's: #1 seed (Southeast) vs. #8 Robert Morris
Not selected: Marquette (17-15) and Seton Hall (17-17). A Twitter post from the Marquette athletic department simply stated "We will not be participating in any other events."
Despite a disinformation campaign by ESPN, Atlantic Coast Conference officials appear to have conceded any short-term plans to hold its post-season tournament at Madison Square Garden and will instead sign a two year agreement at Brooklyn's Barclays Center in 2017 and 2018, Sports Illustrated reported Thursday.
For a number of months, ESPN was reporting that the Garden could unilaterally abrogate its agreement with the Big East and was interested in the ACC instead, despite no word from the Garden that it was able or willing to do so. And according to the SI article, a 1982 Georgetown alumnus made sure it wasn't happening.
According to the article, "The ACC has no chance to move to Madison Square Garden in the immediate future, as MSG has a deal signed with the Big East through 2026. Multiple sources describe that contract as "air tight". A source with direct knowledge said that Joseph M. Lecesse, the Big East's lawyer with Proskauer Rose, spent an inordinate amount of time making sure that MSG couldn't get out of the deal."
The ACC is contracted with the Greensboro (NC) Coliseum in 2015 and Washington, DC in 2016, despite the departure of Maryland to the Big Ten next season. While Greensboro is the natural home of the tournament, having hosted it 26 times since 1967 and five times since 2010, other cities have as well: Charlotte has hosted it 12 times, Atlanta six, and the Washington area (Capital Centre, Verizon Center) four. A rotation with Greensboro, Brooklyn, Charlotte and Atlanta may prove likely, but the ACC will not commit to an annual event in New York as the Big East has done since 1983.
The 2017 date in question conflicts with the final year of a five year deal the Atlantic 10 signed with Barclays in 2013. According to reports, ESPN is offering the A-10 enhanced TV opportunities to terminate its agreement on the ACC's behalf.
In one of the the worst performances seen by a Georgetown team coached under John Thompson III, the Georgetown Hoyas exited the stage at Madison Square Garden before most knew they had arrived.
For amidst all the drama in the 2013-14 season, of Greg Whittington's hasty exit and Josh Smith's academics, from an opening loss in South Korea to a season ending loss in South Philly, four mid-season losses buffeted by four wins over Top 20 programs, there existed hope. Hope that strength of schedule could carry the day, that with any representative effort in the Big East tournament, Georgetown could justify its place at the table. Hope in four returning starters carrying the load that Otto Porter so ably did just a season ago. A hope that its drop from a #2 pre-season pick to a #7 post-season seed was an aberration.
But when CBS' NCAA selection show concluded with its "first four out", there stood Georgetown, whose fetid effort against a DePaul team led one Sports Illustrated writer to declare John Thompson III on the "coaching hot seat" for the upcoming season. Georgetown's 60-56 loss, a late night finale before a small number of dumfounded and disbelieving fans of both schools, spared the program additional heartache, only in that most weren't aware of the finish until the next day's newspapers.
The outcome, a mix of uninspired play, missed coaching opportunities, critical defensive lapses, and an opportunity even lowly DePaul could not foul up, places this game atop a summit of difficult, deflating losses that now shadow the significant accomplishments of John Thompson III at Georgetown University, all since a remarkable Final Four appearance seven years prior.
A 2008 loss to Davidson was surprising, but it came to a team which had went 23 straight coming into the second round game. No shame in that.
A 2009 loss to Baylor was discouraging, but the Bears had had been ranked during the season, advanced to the Big 12 title game and later advanced to the NIT final. No shame in that, either.
And what of Ohio? The Bobcats were no pushover, having won the Mid-American Conference title and with 21 wins.
Virginia Commonwealth? The Hoyas were but the second of five major schools overwhelmed by Shaka Smart en route to the Final Four.
But what of Florida Gulf Coast? The Eagles had won 12 of its last 14 and while the result was unforeseen, they proceeded to do to the same thing to a 23-win San Diego State team two days later.

No such plaudits are merited by DePaul University, arguably the worst program in Big East basketball since the Miami teams of the early 1990's. The Blue Demons entered Wednesday's game having lost 46 of its last 50 Big East road games over the prior six seasons, and had only only one Big East tournament game since it arrived in 2006. At 12-21, it was the fifth season in the last six that DePaul has lost 20 or more games for a program that had lost 20 or more only twice in its entire history before joining the Big East.

The Blue Demons had nothing to play for. The Hoyas had everything to play for. And despite the contrast, Georgetown lost a opening round Big East game for only the fifth time in 34 years in a fashion that, while not altogether surprising, was shocking in its outcome. Not since a 2004 regular season loss to a St. John's program fielding only four scholarship players on its roster has a crowd left Madison Square Garden with such distaste over the result by a Georgetown team on the grandest stage in college basketball.

Within the first two minutes, Georgetown took an early 7-2 lead by the hands of Markel Starks and D'Vauntes Smith-Rivera, and answered a 5-0 DePaul run with a 9-2 run to lead 17-9 midway in the first half. The Hoyas began a lapse on defense that allowed DePaul to crawl back in and never leave. DePaul connected on three of its next four shots, including a three pointer by forward Forest Robinson, who had made just five threes in his last five games combined. He would score four in this game alone.

Georgetown has faced a scoring lapse in nearly every game this season, but the staff has still not figured out a substitution switch to address it. From Aaron Bowen's layup at the 10:14 mark, up seven, the Hoyas went nowhere exactly at a time they could have delivered a knockout blow on the Garden canvas. Over it next seven possessions over a six minute stretch, Georgetown missed a two point jumper, three from three point range, and surrendered three turnovers. And despite missing three of its following four shots, DePaul took a 20-17 lead with 4:15 to play.

The Hoyas answered with its best four minutes of the game, holding DePaul to one field goal down the stretch as Smith-Rivera scored on three straight possessions and Georgetown took a 25-23 lead at the half. Neither team shot over 38 percent, shooting a combined 4-20 (.200) from three point range. But in 14 previous games against the Blue Demons, the Hoyas had not surrendered a game where it led at the half. Such would not be the case in this one.

The seeds for the Hoyas' second half letdown were planted in the first. No player over 6-5 scored in the first half, as Nate Lubick, Mikael Hopkins, Moses Ayegba, and Reggie Cameron combined for 0-3 shooting and three turnovers. The front line was also weak defensively, giving DePaul's big men opportunities that it was frankly unaccustomed to getting, and were unable to close the deal. Following Oliver Purnell's halftime talk, Depaul's big men went to work.

DePaul opened the second half with scores on each of its first four possessions, three of which came from 6-10 freshman Tommy Hamilton IV. Hamilton eluded Mikael Hopkins for a three pointer, a jumper, and a layup inside as DePaul opened a three point lead, 32-29. Georgetown found no spark to open the half, but a pair of baskets by Starks and a run by Smith-Rivera carried a 40-36 Georgetown lead at the 12:18 mark.

To this point, the Hoyas had opened the half shooting 5 for 7, but it could not take advantage yet again. DePaul missed five straight shots over a four minute period, but Georgetown managed only one attempt in the intervening possessions. Unnecessary fouls began to send DePaul to the line, where they connected and Georgetown did not. Senior Moses Ayegba was sent to the line three times with the Hoyas leading 40-38. He missed all three.

Tied at 43-all with 8:55 to play, neither team seemed to want to take over. DePaul did not take a shot for nearly three minutes, while Starks and Trawick missed close jumpers that was finally picked up by Nate Lubick and put in for a 45-44 Georgetown lead at the 8:02 mark, the first (and only) field goal by a front line player for Georgetown against a team ranked 341st of 347 in defensive efficiency. Two more minutes passed, as the teams combined for three missed shots and 1 for 3 from the foul line. Following Aaron Bowen's miss on the front end of a one-and one with 6:22 to play, DePaul's Billy Garrett fed Forrest Robinson on the wing. Robinson, who had already hit two threes in the game, was uncovered as he sank his third, 48-45. After Starks missed a long three, Garrett lined up Robinson a second time with similar results. In what may have been the only back to back threes all season for the lowly Demons, DePaul now held a 51-45 lead with under five minutes to play, and a sense of dread enveloped the Georgetown fans. The prospect of DePaul carrying off a win was a serious one.


Number of games
since 1979
where Hoyas have lost
to a team
with 20+ losses


Last GU loss
to DePaul


Consecutive wins
over DePaul
since 1994


# of DePaul wins in
Big East tournament
prior to 2014


# of GU wins in
Big East tournament
prior to 2014


GU shooting
first 10 mins.,
first half


GU shooting
last 10 mins.,
first half


GU shooting
first 10 mins.,
second half


GU shooting
last 10 mins.,
second half


Combined shooting,
Starks, DSR


Combined shooting,
Lubick, Hopkins,
and Ayegba


3-pt. shooting,
DePaul's F. Robinson


3-pt. shooting,
Rest of DePaul team


Foul shooting,
D. Smith-Rivera


Foul shooting,
rest of GU team


Combined points,
Starks, DSR


Combined points
rest of GU team


Georgetown came out of a time out and promptly turned the ball over 15 seconds later, where Garrett put the Demons up eight, 53-45. The G-men failed to connect on its next five attempts as time began to wear down. The Hoyas closed to five at the 1:53 mark on a Trawick layup, the first basket scored since Lubick's layup at the 8:02 mark, but time was not on its side.
Working down the clock, Garrett missed a long three for the Demons at the 1:20 mark, while Smith-Rivera added two free throws to close to 55-52. With 1:01 left, Coach Thompson did not opt for the quick foul, as the Demons held the ball until 31 seconds to play, when a off-center three from Durrell McDonald was missed, but no one blocked out as McDonald grabbed his own rebound and fed the ball to Garrett, who was fouled and hit both free throws, 57-52. A quick Starks layup closed to 57-54 with 0:15 left.
A quick foul on DePaul's Jamee Crockett added one of two, 58-54, and Trawick drove the length of the court for a layup with seven seconds left, 58-56. Garrett sank two free throws a second later to complete the monumental upset.
Coach Thompson's appeal to the NCAA committee predictably fell on deaf ears. The loss ended the NCAA talk right then. Could it have been different?
Thompson continued to play Markel Starks and D'Vauntes Smith-Rivera throughout the game with little rest--a combined three minutes between them. The two opened the game shooting 5 of 8 and went downhill thereafter, as Starks missed five straight to end the half. From that 5 for 8 start, the two shot a combined 7 for 25 thereafter. At least they were scoring, however. Georgetown's front line was visibly ineffective. Mikael Hopkins was held scoreless for a second consecutive game with just five shots and five rebounds over those two games. Nate Lubick had just three shots and three rebounds over that same stretch, and Moses Ayegba's numbers continue to decline as his senior season winds down, with just one basket in his last three games.
Where were the adjustments? They weren't there. Reggie Cameron played just nine minutes, with one field goal attempt. While Aaron Bowen continued a strong effort off the bench (eight points, nine rebounds), the remainder of the bench is all but nonexistent at this point of the season. In hindsight, the game was not lost by poor shooting or poor defense, but by an entire season without significant player development in the frontcourt, which finally caught up to the Hoyas on a Wednesday night in New York.
As fans noted after the game, how has Mikael Hopkins progressed this season? Nate Lubick? Moses Ayegba? Reggie Cameron? Stephen Domingo? Bradley Hayes? Because without some of them becoming more effective, and without a team that contributed just 18 points outside its starting guards, the post-season journey will be a very short one, and the off-season for this staff will be a very long one.
The Georgetown half of the box score:


            MIN   2FG   3FG   FT  REB  A  PF  PTS
Starters:                                 
Starks       39   4-10  3-9   0-0   2   2  2   17
Smith-Rivera 38   4-10  1-4  10-10  7   3  0   21
Trawick      39   4-7   0-2   0-0   2   3  3    8
Lubick       14   1-1   0-0   0-0   3   0  1    2
Hopkins      12   0-3   0-0   0-0   2   0  0    0
Reserves:
Cameron       9   0-0   0-1   0-0   1   0  3    0
Bowen        25   2-4   1-1   1-3   9   0  4    8
Caprio        1   0-0   0-0   0-0   0   0  1    0
Ayegba       24   0-0   0-0   0-3   3   1  4    0
DNP: Allen, Williams, Domingo, Hayes
Injured: Adams
Team Rebounds                       7
TOTALS      200  15-35  5-17 11-16 36  10 18   56

Oh, a few things will be different this week. The New Haven Line won't be as crowded, no one in a mountaineer costume will be trying to get a musket through Madison Square Garden security, and 33rd Street will have a lot less orange on it. And none should be missed.
Because it's the Big East Tournament. And no matter what the propagandists at ESPN will tell you, it's back. If you have a chance to go, whether or not Georgetown is playing, buy a ticket and enjoy one of the great traditions of college basketball.
An excerpt from a column by Yahoo Sports' Dan Wetzel, written last season, said it best:
"The Big East tournament is the feeling that players get when they step onto the floor, especially in those electric weekend night sessions, just a block and a half off Broadway, when maybe Bill Clinton or Spike Lee or Denzel Washington arrives courtside.

"The Big East tournament is a row of Wall Street guys sneaking away for an afternoon session, dressed in $1,000 suits as they slam drinks and berate some official that dared to make the wrong call on the Hoyas.

"The Big East tournament is the throngs of twenty-something alums who have moved to the city, live in the neighborhood, and rush across 31st Street between sessions to the Blarney Stone or the Irish Times or Jimmy's BBQ for drinks and food, taking the opportunity to act up with their college buddies again or maybe to run into that girl they should've asked out back in the day...

"The Big East tournament is the vast assortment of former players, playground legends, AAU coaches, agents, runners for agents, NBA executives, sneaker reps, high school coaches, hangers-on and Brooklyn accents that fill the seats. This is the grassroots scene the NCAA would prefer you didn't notice but everyone in the game recognizes as the engine of the sport.

"New York likes to believe it is the Mecca for the game and the Big East tournament is its annual convention. Everybody who is everybody is there, swapping gossip, lies and occasional angry glares. They're surrounded by these packs of old guys who simply love the game, who come every year to take in every minute of the action, relive the old days and argue, forever, about some call in a 1958 Bishop Laughlin-Fordham Prep contest.

"It is that crowd, even more than the celebs,that helps make this the grandest stage for so many players. These are their people, and to perform accordingly here can make you a legend...."

"It's what Boston College wishes it never lost...and what Syracuse, Notre Dame and the others know, deep down, that Greensboro or wherever can never match."



Senior guard Markel Starks was named to the All-Big East first team as announced Sunday, the seventh Hoya in the last eight seasons so honored. Sophomore guard D'Vauntes Smith-Rivera was named to the second team.
A cumulative list of Georgetown's All-Big East selections through the years is found at the Georgetown Basketball History Project.
First Team:
Doug McDermott, Creighton, F, Sr., 6-8, 225, Ames, IA (Unanimous selection)
Bryce Cotton, Providence, G, Sr., 6-1, 165, Tucson, AZ (Unanimous selection)
Semaj Christon, Xavier, G, So., 6-3, 190, Cincinnati, OH (Unanimous selection)
Markel Starks, Georgetown, G, Sr., 6-2, 175, Accokeek, MD
D'Angelo Harrison, St. John's, G, Jr., 6-4, 204, Missouri City, TX
James Bell, Villanova, G, Sr., 6-6, 220, Orlando, FL
Second Team:
Kellen Dunham, Butler, G, So., 6-6, 185, Pendleton, IN
D'Vauntes Smith-Rivera, Georgetown, G, So., 6-3, 218, Indianapolis, IN
Davante Gardner, Marquette, F, Sr., 6-8, 290, Suffolk, VA
Kadeem Batts, Providence, F, Sr., 6-9, 245, Boston, MA
Fuquan Edwin, Seton Hall, F/G, Sr., 6-6, 215, Paterson, NJ
JayVaughn Pinkston, Villanova, F, Jr., 6-7, 240, Brooklyn, NY
Honorable Mention:
Ethan Wragge, Creighton, F, Sr., 6-7, 225, Eden Prairie, MN
Ryan Arcidiacono, Villanova, G, So., 6-3, 195, Langhorne, PA
Darrun Hilliard, Villanova, G, Jr., 6-6, 215, Bethlehem, PA
Matt Stainbrook, Xavier, C, Jr., 6-10, 263, Bay Village, OH
All-Rookie Team:
Andrew Chrabascz, Butler, F, Fr., 6-7, 225, Portsmouth, RI
Billy Garrett, Jr., DePaul, G, Fr., 6-5, 194, Chicago, IL
Tommy Hamilton IV, DePaul, F, Fr., 6-10, 284, Chicago, IL
Deonte Burton, Marquette, F, Fr., 6-4, 230, Milwaukee, WI
Rysheed Jordan, St. John's G, Fr., 6-4, 185, Philadelphia, PA
Jaren Sina, Seton Hall, G, Fr., 6-2, 180, Lake Hopatcong, NJ
Josh Hart, Villanova, G, Fr., 6-5, 202, Silver Spring, MD
Final home attendance figures are noted below.
Team
2013-14
Final
2012-13
Final
Var.
Team
2013-14
Final
2012-13
Final
Var.

---

1. Creighton
17,896
17,155
+4.3%
6. Providence
8,347
7,987
+4.5%
2. Marquette
15,327
15,033
+1.9%
7. Butler
7,788
7,899
-1.4%
3. Xavier
9,890
9,791
+1.0%
8. St. John's
7,370
6,756
+9.0%
4. Georgetown
9,106
10,911
-16.6%
9. DePaul
6,363
7,681
-17.2%
5. Villanova
8,943
8,022
+11.4%
10.Seton Hall
6,336
7,035
-10.0%
"A walk in the park."--Gus Johnson, Fox Sports 1
This one was over early, as #6 Villanova collected 18 Georgetown turnovers and deposited a 77-59 win at Wells Fargo Center this afternoon.
In its meeting Jan. 27, Georgetown lost the game as a result of turnovers, and turnovers returned to the story in this one. Villanova raced to a 9-2 lead to open the game, and within the first four minutes Georgetown had already allowed four turnovers, part of 10 surrendered by halftime. Georgetown never led in the opening period, closing to 16-15 on a Jabril Trawick three with 12:04 to halftime, but Trawick picked up his third foul 36 seconds later and Georgetown's offense (and defense) took a step backward.
Georgetown continued to keep things close despite the turnovers and trailed 26-22 on an Aaron Bowen three with 7:57 remaining. Following a Markel Starks basket at the 6:57 mark, 28-24, the Wildcats answered on a 10-1 run and thus began yet another run of Georgetown offensive futility, as the Hoyas made only one basket the rest of the half and trailed 42-29 despite shooting 57 percent from the field and 5-8 from three point range.
The Hoyas' first basket of the second half closed the count to 11, 42-31, but no closer. Villanova pushed the lead to 13, 15, and then 16 four minutes into the half, as Georgetown had little in the way of interior defense. When the interior regained form, the Cats went outside. Following a Smith-Rivera basket to close to 14, 49-35, Villanova guard Ryan Arcidiacono hit back to back threes to push the lead to 20, and that was about it for the Hoyas. A tight official's whistle kept Georgetown in the game early in the second half but Villanova pushed the lead to 21 midway in the second half and it never got below 16 thereafter. The Hoyas managed three field goals in the final seven minutes of the game despite Villanova emptying its bench down the stretch.

Markel Starks led the Hoyas with 20 points, D'Vauntes Smith-Rivera with 14, and a season high 13 from Aaron Bowen. With the biggest game of the season on the line, Mikael Hopkins turned in one of the poorest results of his Georgetown career, fouling out with no points and three rebounds. Sadly, he was not alone for a Georgetown team which has dropped four of its last six: Nate Lubick picked up one rebound, Reggie Cameron failed to take a shot attempt, and Moses Ayegba had just two rebounds, all in respective 15 minute stands.

In the first game between the teams, the Hoyas scored 23 field goals, committed 23 fouls, and set a Big East season high with 18 turnovers. Saturday's game showed no improvement whatsoever: 20 field goals, 23 fouls, 18 turnovers.


Last game where
Villanova defeated GU
by 16 or more pts.


GU field goals


GU fouls


GU turnovers


Scoring,
Starks, DSR


Combined scoring,
rest of starters


Five Villanova players finished in double figures, a rarity for any Georgetown opponent.
"They're good on both ends of the court," said Georgetown coach John Thompson III in post-game comments. "They have a big versatile team that defensively is tough to play around because of their size and length, they can switch and disrupt you a bit. On the offensive end, they're a very unselfish team. They drive and kick it to the person that's open and he can make the shot. The press they put against you on both ends of the court makes them impressive."
The loss ends the regular season and drops Georgetown under .500 in Big East play for the first time since 2009, when the Hoyas failed to make the NCAA tournament. Its road record of 2-8 is the worst since the 1997-98 season, another NIT campaign, with its only wins against the bottom two teams in the conference, Butler and DePaul.
"We have to play better than we did today," Thompson said. "Significantly better."
But can they?
Short of a dominant Big East tournament run, all signs point to John Thompson III's first team in five seasons to fall short of an NCAA tournament bid, a team noticeably short on talent, and plagued by offensive inconsistency. Despite significant non-conference wins over VCU, Kansas State, and Michigan State, the last Big East team selected to the NCAA's with a conference record below .500 was Seton Hall in 1994, when the Big East put six of its 10 teams in the tournament. A six team selection seems unlikely for the league right now, with only two teams with better than 40 in the RPI index.
Two wins in the Big East tournament, or a trip to the semifinals, would bring Georgetown to .500 in terms of conference opponents and rekindle talk of its strength of schedule (12th nationally) and a 19-win season, but it remains a significant challenge for a team who has not won consecutive games in the last month of play.
First up, DePaul, who finished last for the sixth consecutive season in Big East play. The winner faces #2 seed Creighton in the Big East quarterfinals.
The Georgetown half of the box score:


            MIN   2FG   3FG   FT  REB  A  PF  PTS
Starters:                                 
Starks       32   4-8   2-4   6-6   3   3  4   20
Smith-Rivera 35   3-5   2-6   2-2   5   2  1   14
Trawick      24   1-2   1-2   2-6   2   3  3    7
Lubick       15   1-2   0-0   0-0   1   0  2    2
Hopkins      18   0-2   0-0   0-0   3   0  5    0
Reserves:
Cameron      15   0-0   0-0   0-0   2   1  0    0
Allen         2   0-0   0-0   0-0   1   0  0    0
Williams      1   0-0   0-0   0-0   0   0  0    0
Bowen        28   4-5   1-2   2-3   4   0  2   13
Caprio        6   0-1   0-0   1-3   1   0  2    1
Domingo       3   0-0   0-0   0-0   0   0  1    0
Ayegba       15   1-1   0-0   0-0   2   1  2    2
Hayes         6   0-0   0-0   0-2   1   0  1    0
Injured: Adams
Team Rebounds                       5
TOTALS      200  14-26  6-14 13-22 30  10 23   59


Markel Starks was determined to go out on Senior Night as a winner, and made it happen. Starks spoke candidly in post-game comments about what it has meant to play for Georgetown these past four years.
"The more and more I talk about it the more sentimental I'm going to be," Starks said. "This is a dream come true and I mean that on many different levels. I've worked my entire life to get here and for that to be my last home game in a Georgetown uniform is emotional."
"I grew up being a fan of Georgetown, I grew up coming to the games. I was here for the Duke game [in 2006], I was at that game, going to the various games and the one or two that were played in McDonough, just that Georgetown pride, it's emotional. I'm so glad that we came out with the victory, it was a much needed victory on many different levels. It's emotional for me. "
"Waking up every morning at 5:30 to get to Mater Dei, I missed [only] three days of school, two days because of shadow visits, one day because I was just sick. That constant day in day out grind. It wasn't just me... My dad, my mom, making that sacrifice for two straight years and then I got out to Prep. I boarded. I was 15 years old and living by myself, fighting those mental battles. I'll be the first one to tell you that school work hasn't always been my best suit and I've had to work and I've translated what I did off the court onto what I did on the court and I worked, I'm a worker. You've heard coach say it a number of times and you've watched me grow up and I'm a worker."
"I bring my lunch pail every day and like I said, just to be at this point and finally get here. I went through some tough times here just from a mental standpoint and that's just a part of maturity. That's just part of becoming a man. Everything isn't always going to go your way. A lot of guys go through situations where they come in and play right away, and they don't always work. I went through some ups and downs and that's only made me stronger. That's only made me persevere and adversity is good. "
A career performance by senior Markel Starks led the Georgetown Hoyas in a upset over #13-ranked Creighton, 75-63, lifting the team's NCAA at-large hopes entering the final weekend of Big East regular season play.
Creighton entered the game ranked first among Big East teams and among the top teams nationally in three point shooting, and Ethan Wragge's first shot of the game gave Creighton its first three and a 3-0 lead. Baskets by D'Vauntes Smith-Rivera and Nate Lubick gave the Hoyas a 4-3 lead, and the Hoyas never trailed thereafter.
Central to the Hoyas' early run was defense on leading scorer and National Player of the year candidate Greg McDermott. Averaging 6 points a game, McDermott was held scoreless for the first nine minutes of the half, from which Georgetown maintained its lead. From an 11-all tie with 13:08 until halftime, Georgetown began to score from outside. Consecutive threes by Jabril Trawick and a three from Smith-Rivera drove Georgetown to a 20-12 lead, and and the threes returned four minutes later with back to back threes from Reggie Cameron and Markel Starks to put the Hoyas up nine, 30-21.
McDermott was held to just six points down the stretch, as Georgetown shot 62 percent from the field for the largest halftime lead on a Creighton team all season, 42-28. Seven different players scored for Georgetown in its best first half of play all season.
Mikael Hopkins, who had a fine defensive effort on McDermott in the first half, opened the game with two baskets, a rebound, and a block on McDermott as the Georgetown lead surged to 16, 46-30. Six straight points by the Bluejays tightened the lead, but in the fist of three second half runs, Creighton was halted at the door by expert Georgetown shooting.
Leading by 10 with 15:33 remaining, Creighton looked to cut into the lad by getting McDermott an open shot. Georgetown's defense forced an errant shot, and Starks answered with a long three. The defense forced a seconds top and DSR went inside for the basket to push the lead to 15, 51-36.
Back came the Bluejays and the Hoyas answered. Consecutive baskets by McDermott closed the lead to ten, 51-41, but Smith-Rivera answered with a three and Starks picked up a basket and foul on the next series. With 9:06 to play, Georgetown had its largest lead of the game at 16, 59-43.
The Bluejays went to a triangle and two defensive set which limited the outside shooting for georgetown and clogged up the middle. Georgetown found it difficult to get players open, while McDermott was catching fire on the other end. Consecutive threes by the senior forward quickly closed the lead to 59-50 with 8:28 to play, and McDermott's fourth three of the half cut the 16 point lead to just six, 61-55, with 5:01 left.
Both teams tightened up on defense, trading the next four possessions without points as the clock waned. A pair of free throws from Starks got the lead to 64-55 with 2:34 left, but as McDermott faltered, senior grant Gibbs stepped up. A Gibbs three closed the score to 64-58, but Starks would not be denied, hitting a big basket with 1:01 remaining, 66-58. Back came Gibbs from three, 66-61, and back came Starks. Starks found Aaron Bowen streaking to the basket for a give and go with 1:01 to play, 68-61, and stole the ball 11 seconds later, which set up Trawick for two at the line, 70-61. Two more Starks free throws followed, and the game was punctuated by an Aaron bowen dunk and free throw to close out the scoring. Starks was a part of five of the last seven Georgetown scoring possessions by basket or assist, and Georgetown picked up a vitally important win to raise its profile as an at-large entrant.
McDermott led the Bluejays with 22 points and 12 rebounds, 16 after halftime, but Georgetown was able to keep Wragge and guard Jahenns Manigat in check. Wragge entered the game ranked first in the league in three point shooting at 49.2%. After his opening three, he missed his next five shots finished 1-6. Manigat ranked third at 42.7% and missed all five attempts. The Bluejays shot just 39 percent for the game and just 10 for 29 from three point range.
The Hoyas ended the game shooting 54 percent from the field. Four Georgetown starters were in double figures: Starks (17 points, 11 assists, one turnover), Smith-Rivera (18 points, a career high 12 rebounds), Trawick (15 points, seven rebounds) and Mikael Hopkins (10 pts, 5 rebounds). Nate Lubick was in early foul trouble and was limited for the rest of the game, but Aaron Bowen stepped up big, with 4-5 from the floor from two point range and two of Georgetown's five steals for the game. The Hoyas committed only seven turnovers and forced eight.
The Georgetown half of the box score:


            MIN   2FG   3FG   FT  REB  A  PF  PTS
Starters:                                 
Starks       38   3-6   2-4   5-5   0  11  0   17
Smith-Rivera 38   6-9   2-5   0-0  12   2  0   18
Trawick      38   2-3   2-5   5-9   7   0  3   15
Lubick        8   1-1   0-0   1-2   2   0  2    3
Hopkins      37   4-5   0-0   2-3   5   1  2   10
Reserves:
Cameron       7   0-1   1-2   0-0   0   0  1    3
Bowen        25   4-5   0-3   1-2   4   0  2    9
Caprio        1   0-0   0-0   0-0   0   0  0    0
Domingo       1   0-0   0-0   0-0   0   0  0    0
Ayegba        7   0-0   0-0   0-0   1   0  0    0
Hayes         2   0-1   0-0   0-0   1   0  0    0
Injured: Adams
Did Not Play: Allen, Williams 
Team Rebounds                       1
TOTALS      200  20-31  7-19 14-21 33  14 11   75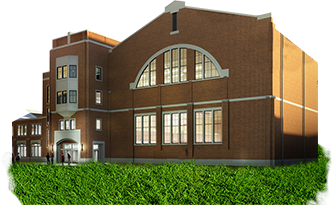 The Washington Post is reporting that Georgetown is prepared to name its intercollegiate athletics facility after former head coach John Thompson in groundbreaking ceremonies later this summer.
The John R. Thompson Jr. Intercollegiate Athletic Center will break ground this summer, writes the Post, after slow but steady progress on a facility needed at Georgetown for the better part of the last two decades. The school has not completed an intercollegiate facility since McDonough Gymnasium in 1951, with its Potomac River boathouse in legal purgatory and the Multi-Sport Facility still unfinished after ground was broken on Apr. 29, 2005.
Today's high school recruits may have no memory of Thompson's days as a coach, where he won 596 games, six Big East titles, and the 1984 national championship in a 27 year career at Georgetown from 1972 through 1999. Thompson, now 72, still attends home games at Verizon Center and frequently visits the team during practices and at the Kenner League summer games.
"We're very excited to be able to have the opportunity to recognize the career of John Thompson Jr. in this way," said athletic director Lee Reed in a statement to the Post. "Coach Thompson's legacy as a leader, a teacher and a coach are unparalleled in college athletics. Having his name on this building is a fitting honor."
"Completion of the 144,000-square foot facility to be used by all 29 of Georgetown's sports programs is forecasted for 2016," said the Post, although Georgetown officials have been more guarded in setting a public timeframe for the facility, as significant fundraising on the $60 million facility is still needed.

In the fall of 2008, an early commitment by 6-8 junior forward Nate Lubick got its fair share of attention in Big East circles. The Parade All-America selection chose Georgetown over Notre Dame, then saw a negative recruiting effort from some Notre Dame fans suggesting a 6-8 white forward wouldn't fit in at Georgetown.
Academics remained Lubick's priority, and he remained a solid commitment.
"That's a big reason I went to Georgetown — to set me up to make a decision when the air runs out of the ball," he said. "Obviously, I'm going take basketball as far as I can, but I feel like I'll be in a good position to be happy either way."
Despite averaging 21 points a game at St. Mark's HS, Lubick was brought in to lead the defensive efforts from the Hoyas, and was not selfish with the ball. Over four years, however, he may be have been a bit too unselfish. Despite averaging over 50 percent from the field, Lubick's baskets have primarily come from short range, and as such his outside shooting has been nonexistent. Defensively, however, he is among the school's top 25 rebounders of all time and one of the best interior passers of recent years.
Lubick moved into the starting lineup as a freshmen, with 13 starts to end the 2010-11 season averaging 4.0 points and 3.5 rebounds a game. He's been in the lineup ever since, a reliable defender and a expert at getting the ball inside, which has made him only the second Georgetown forward ever to have posted 500 rebounds and 250 assists over a career, joining Reggie Williams (C'87) in such select company.
Leading the 2013-14 Hoyas in rebounds, second in steals, and second in assists, Lubick will end his college career among the top 20 by games played, minutes, and rebounds, and top 25 in assists.
The son of David Lubick and Lisa Collins, Nate Lubick is on track to graduate from the McDonough School of Business this spring. His statistics to date are as follows:
| Season | GP | GS | Min | FG | FGA | % | 3FG | 3GA | % | FT | FTA | % | Off | Reb | Avg | PF | Ast | Blk | Stl | Pts | Avg |
| --- | --- | --- | --- | --- | --- | --- | --- | --- | --- | --- | --- | --- | --- | --- | --- | --- | --- | --- | --- | --- | --- |
| 10-11 | 32 | 13 | 629 | 49 | 91 | 53.8 | 4 | 17 | 23.5 | 27 | 40 | 67.5 | 37 | 113 | 3.5 | 77 | 42 | 9 | 8 | 129 | 4.0 |
| 11-12 | 33 | 33 | 608 | 46 | 88 | 52.3 | 3 | 10 | 30.0 | 20 | 45 | 44.4 | 42 | 128 | 3.9 | 65 | 66 | 15 | 10 | 115 | 3.5 |
| 12-13 | 32 | 32 | 947 | 94 | 159 | 59.1 | 0 | 5 | 0.0 | 40 | 62 | 64.5 | 49 | 173 | 5.4 | 91 | 89 | 25 | 22 | 228 | 7.1 |
| 13-14 | 28 | 28 | 736 | 64 | 113 | 56.6 | 0 | 0 | 0.0 | 23 | 39 | 59.0 | 37 | 166 | 5.9 | 91 | 53 | 20 | 23 | 151 | 5.4 |
| Totals | 125 | 106 | 2920 | 253 | 451 | 56.0 | 7 | 32 | 21.8 | 110 | 186 | 59.1 | 165 | 580 | 4.6 | 324 | 250 | 69 | 63 | 623 | 4.9 |

Among a long line of outstanding guards from the Washington DC area that have attended Georgetown, Markel Starks stands in select company.
The first All-Met first team selection ever from Georgetown Prep, Starks committed to John Thompson III's program in September 2008, averaging 25 points a game for the Little Hoyas en route to the IAC title. As a freshmen, he saw action in 30 games as a backup to Chris Wright, but quickly picked up his game to start 25 games as a sophomore, shooting 45 percent from the field, with a 20 point effort against Louisville.
Starks has been a major contributor in the backcourt over the past two years, with numerous late game heroics for the Hoyas. The second leading scorer to Otto Porter last season, he holds a slight lead over D'Vauntes Smith-Rivera for the scoring leadership this season, having led the team in scoring in in eight of the last 11 games, including 28 against Marquette and 26 versus DePaul. Starks enters tonight's game sixth all time in three pointers and threes attempted, and 11th all time in free throw percentage. He is on a pace to challenge for a top 25 finish in career scoring.
A leader on and off the court, Starks has piloted the Hoyas through a challenging season, and will leave the next DC guard in Georgetown's long blue and gray line - St. John's Tre Campbell--with some big shoes to fill for next season.
The son of Anthony and Rae Starks, Markel Starks is on track to graduate from the College this spring. His statistics to date are as follows:
| Season | GP | GS | Min | FG | FGA | % | 3FG | 3GA | % | FT | FTA | % | Off | Reb | Avg | PF | Ast | Blk | Stl | Pts | Avg |
| --- | --- | --- | --- | --- | --- | --- | --- | --- | --- | --- | --- | --- | --- | --- | --- | --- | --- | --- | --- | --- | --- |
| 10-11 | 30 | 0 | 290 | 17 | 60 | 28.3 | 9 | 35 | 25.1 | 3 | 5 | 60.0 | 5 | 17 | 0.5 | 34 | 20 | 0 | 9 | 46 | 1.5 |
| 11-12 | 31 | 25 | 757 | 80 | 176 | 45.5 | 36 | 98 | 36.7 | 23 | 33 | 69.7 | 9 | 49 | 1.6 | 60 | 49 | 4 | 18 | 219 | 7.1 |
| 12-13 | 32 | 32 | 1092 | 155 | 339 | 45.7 | 63 | 151 | 41.7 | 38 | 52 | 73.1 | 10 | 59 | 1.8 | 69 | 96 | 2 | 43 | 411 | 12.8 |
| 13-14 | 28 | 28 | 1034 | 156 | 377 | 41.4 | 46 | 146 | 31.5 | 117 | 138 | 84.8 | 10 | 60 | 2.1 | 66 | 108 | 0 | 23 | 475 | 17.0 |
| Totals | 121 | 85 | 3173 | 408 | 952 | 42.8 | 154 | 430 | 35.8 | 181 | 228 | 79.3 | 34 | 185 | 1.5 | 229 | 273 | 6 | 93 | 1151 | 9.5 |

To a recent fan of the 2013-14 Georgetown Hoyas, Moses Ayegba might be seen as just a journeyman center, and not much more. First impressions are deceiving over a college career tested by uncertainty and adversity.
Five years ago, Ayegba was at the center of a recruiting war over his growing reputation. A 6-9 center from Kano, Nigeria, Ayegba was a phenom in the local leagues and was soon involved in the murky world that is overseas recruiting. Adopted by an assistant coach at Good Counsel HS to facilitate his departure to the United States, Ayegba (then known by his middle name of Moses Abraham) was the subject of a spirited recruiting battle between Georgetown and Maryland for his talent.
Ayegba settled at Progressive Christian Academy and signed with Georgetown, averaging 15 points, 16 rebounds, and 12 blocks a game, with an expansive wingspan that led him to be considered one of the freshmen to watch entering the 2010-11 season. Ayegba's debut was cut short, however, by an NCAA ruling which rendered him ineligible for nine games (and one game this season) over the purchase of an airline ticket for Ayegba in 2009. He played only sparingly as a freshmen, with six games and 26 minutes of action.
A more serious fate befell Ayegba as a sophomore, suffering an serious knee injury in the summer of 11 which held him out the entire 2011-12 season. When he returned, Ayegba was not as mobile, but contributed wherever needed to the Hoyas' effort, highlighted by a 10 rebound effort at Syracuse in the Hoyas' 59-46 finale at the Carrier Dome. As a senior, Ayegba averages over 12 minutes per game, with strong defense and a tireless commitment to solid play which is a reflection of his values, his deep faith, and his leadership as a senior.
The son of Josephine Adikou, Moses Ayegba is on target to graduate from the College this spring. His statistics to date are as follows:
Season

GP

GS

Min

FG

FGA

%

3FG

3GA

%

FT

FTA

%

Off

Reb

Avg

PF

Ast

Blk

Stl

Pts

Avg

10-11
6
0
26
2
3
66.7
0
0
0.0
6
9
66.7
0
3
0.5
2
2
2
3
10
1.6
11-12

Did Not Play

12-13
28
0
262
13
27
48.1
0
0
0.0
11
26
42.3
28
69
2.5
57
12
8
3
37
1.3
13-14
26
1
334
20
36
55.6
0
0
0.0
12
26
46.2
19
76
2.9
72
7
20
5
52
2.0
Totals
60
1
622
35
66
50.0
0
0
0.0
29
61
47.5
47
148
2.4
131
21
30
11
99
1.6

Much like his classmate Moses Ayegba, Aaron Bowen has endured a long and difficult road back from injury to be an important contributor to the 2013-14 Georgetown Hoyas.
Bowen grew up in Jacksonville FL, attending Wolfson HS before a year at Quality Education Academy in Winston-Salem, NC, averaging 17 points and six rebounds. He played in seven games as a freshman, but an ongoing shoulder injury forced him into surgery and Bowen was lost for the season. Playing behind the likes of Otto Porter and Greg Whittington made it difficult for Bowen to climb in the rotation, and saw only limited action as a sophomore, and it was not until his junior year, when Bowen had an key basket in the Hoyas' win over Louisville, that Bowen's star began to shine.
In a senior year with a depleted roster, Bowen has been a valuable player off the bench for the Hoyas, playing in all 28 games this season, starting one, and averaging just under 20 minutes per game. A 13 point, 7 rebound effort against Seton Hall was a career best. Fifth on the active roster in scoring average this season, Bowen is second on the team in steals.
The son of Tony and Aretha Bowen, Aaron Bowen is on target to graduate from the College this spring and is eligible for a medical redshirt in 2014-15 should the coaching staff wish to pursue it. His statistics to date are as follows:
| Season | GP | GS | Min | FG | FGA | % | 3FG | 3GA | % | FT | FTA | % | Off | Reb | Avg | PF | Ast | Blk | Stl | Pts | Avg |
| --- | --- | --- | --- | --- | --- | --- | --- | --- | --- | --- | --- | --- | --- | --- | --- | --- | --- | --- | --- | --- | --- |
| 10-11 | 7 | 0 | 24 | 3 | 9 | 33.3 | 0 | 5 | 0.0 | 1 | 5 | 20.0 | 0 | 4 | 0.5 | 3 | 0 | 1 | 0 | 7 | 1.0 |
| 11-12 | 14 | 0 | 53 | 8 | 20 | 40.0 | 2 | 6 | 33.3 | 0 | 0 | 0.0 | 1 | 6 | 0.4 | 9 | 1 | 0 | 3 | 18 | 1.3 |
| 12-13 | 24 | 0 | 168 | 18 | 48 | 37.5 | 4 | 19 | 21.1 | 4 | 8 | 50.0 | 12 | 29 | 1.2 | 28 | 6 | 2 | 3 | 44 | 1.8 |
| 13-14 | 28 | 1 | 552 | 60 | 127 | 47.2 | 10 | 41 | 24.4 | 23 | 46 | 50.0 | 32 | 99 | 3.5 | 64 | 27 | 10 | 29 | 153 | 5.5 |
| Totals | 73 | 1 | 797 | 89 | 204 | 43.6 | 16 | 71 | 22.5 | 28 | 59 | 47.4 | 45 | 138 | 1.8 | 104 | 34 | 13 | 35 | 222 | 3.0 |

John Caprio didn't have to be a walk-on.
The 6-5 forward from Seton Hall Prep averaged 18 points a game as a senior, and was third team all-state as a result. Pursued by various Ivy League and MAAC teams, Caprio chose to study at Georgetown, and walked on to the team in the fall of 2010, but his contributions were mostly in practice, scoring two points each of his first two seasons.
As a junior, Caprio's on-court time increased, seeing 12 minutes of action against Seton Hall where he scored four points and six rebounds, the most for any walk on since Jonathan Wallace. His work on and off the court was rewarded in the off-season, when Caprio was awarded a full scholarship for his senior season.
Caprio played in 15 of the first 19 games of the season and 19 overall, with 22 minutes against Marquette and a memorable 16 minute effort at Butler where Caprio finished the game in the pivot following the foul outs of three other teammates.
"When I put him in the game this year, everyone who's watching the game doesn't look at him and go, 'Oh, there's that walk-on.'" said coach Thompson earlier this season. "He's someone that's earned the scholarship and earned the minutes that he's going to get this year."
The son of Andrew and Margaret Caprio, John Caprio is on target to graduate from the College this spring. His statistics to date are as follows:
| Season | GP | GS | Min | FG | FGA | % | 3FG | 3GA | % | FT | FTA | % | Off | Reb | Avg | PF | Ast | Blk | Stl | Pts | Avg |
| --- | --- | --- | --- | --- | --- | --- | --- | --- | --- | --- | --- | --- | --- | --- | --- | --- | --- | --- | --- | --- | --- |
| 10-11 | 4 | 0 | 6 | 0 | 1 | 0.0 | 0 | 0 | 0.0 | 2 | 4 | 50.0 | 0 | 1 | 0.2 | 1 | 0 | 0 | 0 | 2 | 0.5 |
| 11-12 | 11 | 0 | 23 | 1 | 7 | 14.2 | 0 | 1 | 0.0 | 0 | 0 | 0.0 | 3 | 6 | 0.5 | 1 | 3 | 2 | 1 | 2 | 0.2 |
| 12-13 | 14 | 0 | 32 | 3 | 6 | 50.0 | 0 | 0 | 0.0 | 2 | 6 | 33.3 | 2 | 14 | 1.0 | 5 | 4 | 2 | 2 | 8 | 0.6 |
| 13-14 | 19 | 0 | 86 | 6 | 15 | 40.0 | 0 | 2 | 0.0 | 4 | 9 | 44.4 | 7 | 21 | 1.1 | 16 | 8 | 5 | 1 | 16 | 0.8 |
| Totals | 48 | 0 | 147 | 10 | 29 | 34.4 | 0 | 3 | 0.0 | 8 | 19 | 42.1 | 12 | 42 | 0.8 | 23 | 20 | 9 | 4 | 28 | 0.5 |
---
HoyaSaxa.com: The One-Stop Web Site For Hoya Basketball™
An independent web site not affiliated with Georgetown University. All rights reserved.