Off the sports pages, we note the passing of actor and director Carl Reiner (F'43), who died Tuesday at the age of 98.
While a U.S. Army corporal in World War II, Reiner was sent to Georgetown as part of an accelerated series of courses to become a French translator. While taking classes in the School of Foreign Service, he found a calling that would follow him for the next 75 years.
In what he once said was his "biggest triumph" as a comedian, Reiner appeared at a student variety show. "This evening I will never forget," he said. "There we were: Gaston Hall was packed with soldiers, the balcony was filled with the Jesuit fathers, the priests and the lay teachers." He offered impressions of SFS professor Joaquim de Siqueira Coutinho and even the school's namesake, Edmund Walsh, S.J., bringing down the house with laughter.
Reiner moved to Hollywood after World War II, joining Sid Caesar's "Your Show Of Shows" as a writer and performer. He teamed with a fellow comedy writer, Mel Brooks, for a comedy routine known as "The 2000 Year Old Man", which later won them a Grammy Award. In 1960, he starred in an ill-fated television pilot called "Head Of The Family," but recast it a year later with Dick Van Dyke and a 23 year old Mary Tyler Moore as the "Dick Van Dyke Show", which earned Reiner and the cast 15 Emmy awards over five seasons from 1961 to 1966.
He directed 15 films, including many of the early Steve Martin comedies of the 1970's and the 1978 satire "Oh, God!", starring an 81 year old George Burns in the eponymous role. In more recent years, Reiner co-starred in George Clooney's "Ocean's Eleven" trilogy, and stayed busy on Twitter until the day before he died.
Carl Reiner received an honorary degree from Georgetown in 2012. "Georgetown University delights to honor the director of "The Jerk", the father of "Meathead" [actor Rob Reiner], and Betty White's on-screen boyfriend," read the degree citation. "Actor, writer, producer, wit, Carl Reiner is a renaissance man whose seven decade career spans the history of television and the maturity of feature film."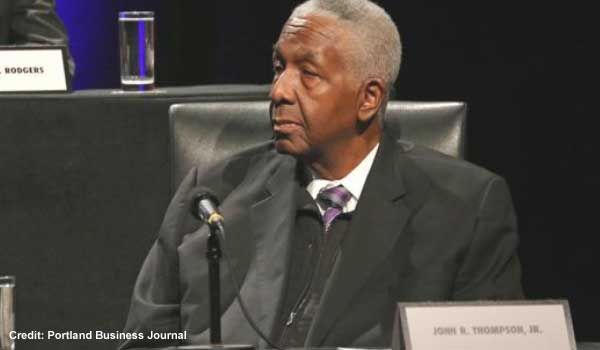 During the midst of an interview with WTEM Sports about his COVID-19 recovery, head coach Patrick Ewing disclosed that former coach John Thompson is in a local hospital.
When asked if he had to isolate himself from "the Big Hoya" [Thompson] during his recovery, Ewing told the
"Doc and Galdi"
show. "Everyone was restricted...of course, you know, Coach, he's still in the hospital, he's doing a lot better, you know, we wish him nothing but a speedy recovery." A cause for the hospitalization was not discussed.
Thompson was hospitalized late last year but returned to his seat at Capital One Arena during the second half of the 2019-20 season.
In other questions, Ewing noted he was "disappointed" in the transfer of Mac McClung last month. "I believe we gave him the opportunity to showcase his ability."
Ewing also took a question when Doc Walker asked about "General Manager Thompson", an awkward reference to Ron Thompson (C'92), who remains closely involved with the program even as Georgetown does not publicly discuss his role within the basketball office.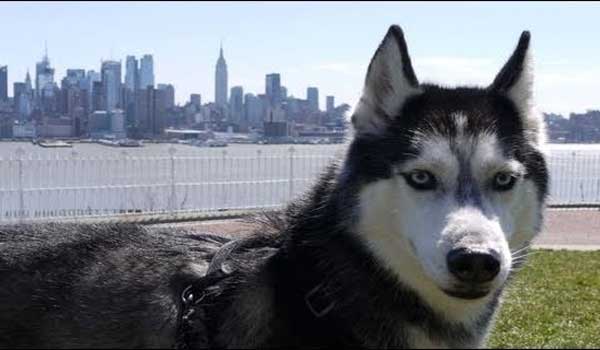 After a seven year absence, the University of Connecticut's has returned to the Big East Conference, effective July 1.
The Huskies will compete in 22 of its 24 sports in the Big East in the 2020-21 academic year, minus football and women's ice hockey. That number drops to 18 Big East sports in 2021-22 after the school
cut four sports last week
to address a $42 million athletic deficit, one which its membership in the American Athletic Conference (AAC) was unable to mend. According to the
Orlando Sentinel
, UConn received less from the AAC in TV payments from the conference in 2020 than any other AAC football member, just $1.08 million, compared to nearly $7.5 million at Central Florida.
The Big East holds many fond memories for Connecticut fans.
Under former coach Jim Calhoun, UConn men's basketball soared in the 1990's. The Huskies won seven conference titles in a 23 year period and three NCAA titles, with a fourth national championship coming the year after UConn was part of the AAC. Its last NCAA appearance was in 2016 but its fan base expects a rapid return to glory in its old conference home.
UConn is all but expected to return to its place at the top of the Big East for women's basketball. The Huskies won 18 Big East tournament titles and eight national championships under current coach Geno Auriemma between 1989 and 2013, and added three more NCAA titles while in the AAC. The Huskies were 29-3 in 2019-20 before the shutdown of the women's NCAA tournament.
"People can't wait for the season to start," men's basketball coach Dan Hurley told the
New York Post
. "Really, it's like the perfect storm for us. We're making great progress, and we're back in a league our fans can identify with and be excited about the matchups. If there's no fans allowed at the games, then they may break down the doors."
The Connecticut fan base, the largest in the Big East prior to the 2013 split, will make its presence felt at the next men's tournament at Madison Square Garden. Husky fans were nonplussed with AAC tournaments in locations such as Orlando and Memphis, and with 80 percent of its fan base within a two hour train ride to Penn Station, the ubiquitous spell outs of "U-C-O-N-N! UConn! UConn! UConn!" will be heard in Manhattan once again.