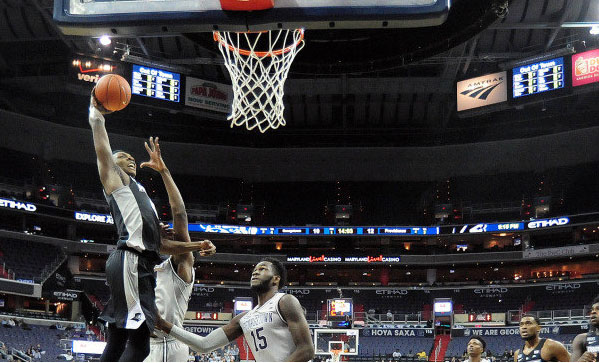 There may be no more striking illustration of Georgetown's slide into the Big East ditch than its series with Providence. Prior to the reformation of the conference, Georgetown was 43-19 all time versus the Friars, and had not lost a game to PC since the 2005-06 season. Today's Georgetown team, tied for last with DePaul, has lost five straight to the Friars, who arrive Monday to complete a four game homestand.

Wins over St. John's and Connecticut were welcomed, but Providence is a better team than either of them. Georgetown has not defeated a Big East team named something other than "DePaul" or "St. John's" in 355 days. Continued...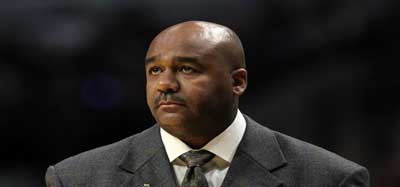 Georgetown's struggles this season are well known on this site and in college basketball circles, but it's news at the Washington Post, which in the absence of Redskins coverage has turned its attention to a Georgetown coach with questions not seen in the local press since Barker Davis was on press row in the Craig Esherick years.

"The questions are pertinent now, with this particular team trying to fight its way back into this particular conference race, because back-to-back losing seasons at flagship programs usually bring with them unrest," writes the Post's Barry Svrluga. "Even with this season far from over, Hoya fan Web sites have in recent weeks offered pieces requesting a full reboot of the program, another even listing potential replacements for Thompson as coach."

(No, not this site, and for good reason.) Continued...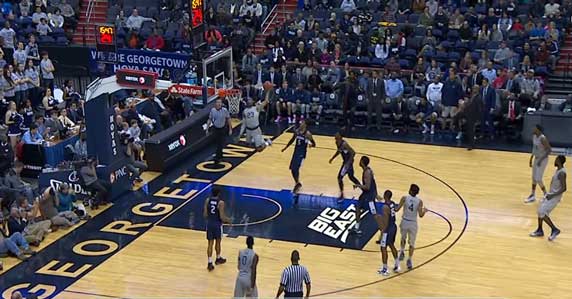 For the first 24 minutes of Saturday's game versus Connecticut, the signs of institutional unease over Georgetown basketball were everywhere. The starting lineups conspicuously failed to announce the head coach, the canned music was turned up at timeouts to discourage any unfriendly responses, and the largest applause of the afternoon was for a halftime jump roping team.

As Rodney Pryor converted a high pass from Jagan Mosely into a left-handed dunk at the 15:47 mark, Georgetown turned back the clock to 2007, rallying from an 11 point deficit and defeating the Huskies 72-69 before a happy crowd of 12,175 at Verizon Center. These were not the Hoyas of old, and certainly not the Huskies of old, as UConn is tracking towards it first losing season in 30 years. No matter. For one half, anyway, the Hoyas were back. Continued...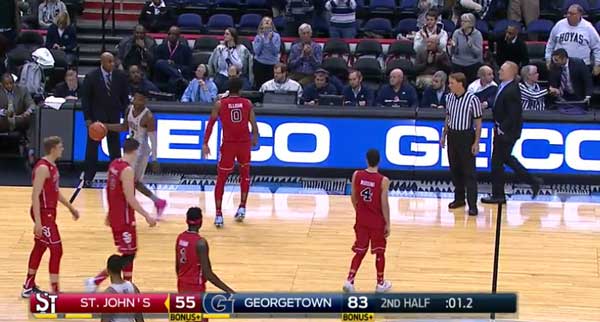 Georgetown earned its first Big East win of the season, rolling past a snakebit St. John's team, 83-55 at Verizon Center. The Redmen opened the second half with just one basket in the first nine minutes and quickly fell out of range.

St. John's starting five was a combined 8 for 34 from the field, 4 for 25 from three point range.

L.J. Peak led the Hoyas with 16 points, ending a four game losing streak. Continued...
-->