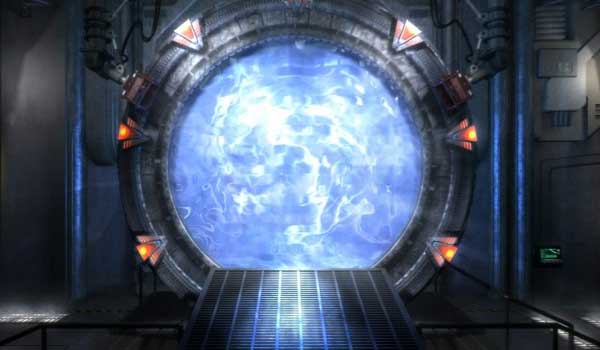 An update on the Division I transfer portal, which has passed 1,500 on the move across over 300 teams.
For the past moth we've identified who is leaving by school; now, also included are those arriving.Graduating or redshirt senior transfers are in
italics
Out (2)
Campbell Donovan (0.8 ppg)
Markeese Hastings (0.5 ppg-signed with Western Michigan)
In (1)
Ty Groce (Grad., Eastern Michigan, 11.5 ppg)
Out (4)
James Bouknight (18.5 ppg - will sign with agent for NBA draft)
Brendan Adams (4.5 ppg--signed with George Washington)
Josh Carlton (3.5 ppg-signed with Houston)
Javonte Brown (2.0 ppg-signed with Texas A&M)
Out (5)
Marcus Zegarowski (15.8 ppg - will sign with agent for NBA draft)
Denzel Mahoney (12.5 ppg - will sign with agent for NBA draft)
Christian Bishop (11.0 ppg-signed with Texas)
Nic Zeil (0.6 ppg)
Jett Canfield (0.1 ppg)
In (1)
Ryan Hawkins (Grad., NW Missouri, 16.0 ppg)
Out (8)
Charlie Moore (14.4 ppg-signed with Miami)
Oscar Lopez (8.8 ppg-signed with Montana)
Pauly Paulicap (7.2 ppg--signed with West Virginia)
Ray Salnave (6.3 ppg)
Kobe Elvis (5.2 ppg)
Keon Edwards (1.8 ppg-signed with Nebraska)
Darious Hall (4.9 ppg-signed with Central Arkansas)
Jaylen Butz (DNP in 20-21)
In (1)
Jalen Terry (Fr., Oregon, 2.9 ppg)
Out (2)
Qudus Wahab (12.7 ppg-signed with Maryland)
T.J. Berger (1.7 ppg-signed with San Diego)
In (2)
Tre King (Grad., E. Kentucky, 14.9 ppg)
Kaiden Rice (Grad., Citadel, 17.6 ppg)
Out (8)
D.J. Carton (13.0 ppg - will sign with an agent for NBA draft)
Dawson Garcia (13.0 ppg - will not sign with an agent for NBA draft)
Koby McEwen (10.2 ppg-signed with Weber St.)
Jamal Cain (9.6 ppg--signed with Oakland)
Theo John (8.0 ppg--signed with Duke)
Symir Torrence (2.4 ppg-signed with Syracuse)
Dexter Okanno (0.7 ppg)
Luke Fizulich (0.1 ppg)
In (3)
Tyler Kolek (Fr., George Mason, 10.8 ppg)
Kur Kuath (Grad., Oklahoma, 5.1 ppg)
Olivier-Maxence Prosper (Fr., Clemson, 2.4 ppg)
Out (5)
David Duke (16.8 ppg - will sign with agent for NBA draft)
Jimmy Nichols (6.1 ppg-signed with VCU)
Greg Gantt (4.0 ppg-signed with NC State)
Kris Monroe (1.1 ppg-signed with NC Central)
Jyare Davis (DNP in 2020-21)
In (2)
Aljami Durham (Grad., Indiana, 11.3 ppg)
Justin Minaya (Jr., South Carolina, 7.8 ppg)
Out (8)
Julian Champagnie (18.7 ppg - will not sign with an agent for NBA draft)
Greg Williams (9.5 ppg-signed with SW Louisiana)
Rasheem Dunn (9.4 ppg-signed with Robert Morris)
Isaih Moore (9.2 ppg-signed with Southern Miss)
Vince Cole (8.7 ppg-signed with Coastal Carolina)
Marcellus Earlington (6.8 ppg-signed with San Diego)
Josh Roberts (2.8 ppg-signed with Manhattan)
Johnathan McGriff (0.7 ppg-signed with Binghamton)
David Caraher (0.7 ppg-signed with High Point)
In (4)
Montez Mathis (Jr., Rutgers, 8.3 ppg)
Stef Smith (Grad., Vermont, 13.6 ppg)
Joel Soriano (So., Fordham, 10.4 ppg)
Aaron Wheeler (Jr., Purdue, 3.9 ppg)
Out (4)
Shavar Reynolds (7.7 ppg--signed with Monmouth)
Takal Molson (5.3 ppg-signed with James Madison)
Dimingus Stevens (0.7 ppg-signed with Florida A&M)
Jeff Ngandu (DNP in 20-21)
In (3)
Jamir Harris (Jr., American, 20.5 ppg)
Kadary Richmond (Fr., Syracuse, 6.3 ppg)
Alexis Yetna (Jr., South Florida, 9.5 ppg)
Out (2)
Villanova (2):
Jeremiah Robinson-Earl (15.7 ppg - will sign with agent for NBA draft)
Cole Swider (5.7 ppg--signed with Syracuse)
Out (3)
Jason Carter (5.5 ppg--signed with Ohio)
Daniel Ramsey (4.0 ppg--signed with Tennessee Tech)
C.J. Wilcher (3.3 ppg--signed with Nebraska)
In (1)
Jack Yunge (So., Iowa, 7.1 ppg)
Widely expected but not previously confirmed, the basketball office confirmed that seniors Jamorko Pickett, Jahvon Blair, and grad transfer Chudier Bile will not return to Georgetown in 2021-22. The statement was made in a pre-recorded announcement released Wednesday night.
The 35 minute video, titled as the Men's Basketball Season Celebration, featured brief remarks by University president Jack DeGioia, athletic director Lee Reed, head coach Patrick Ewing, Hoya Hoop Club president Mark Guerrera, and Executive Director for Ticket Operations and Donor Relations Steve Alleva, along with Pickett, Blair, and Bile. One name that continues to not be cited: grad transfer
Jalen Harris
, whose early season absence from the team continues to be undiscussed by Ewing or the basketball office.
An NCAA waiver is available for each senior to exercise an additional year of eligibility. Blair has already indicated he will pursue the NBA draft instead, Bile has not commented further. A tweet from
Hilltop Hoops
suggests Pickett has not ruled out a grad transfer year elsewhere. Grad transfer Donald Carey has two years remaining and was not listed among the departing seniors.
The returning players for 2021-22 were announced; however, transfers
Qudus Wahab
and
T.J.Berger
were not otherwise mentioned during the presentation.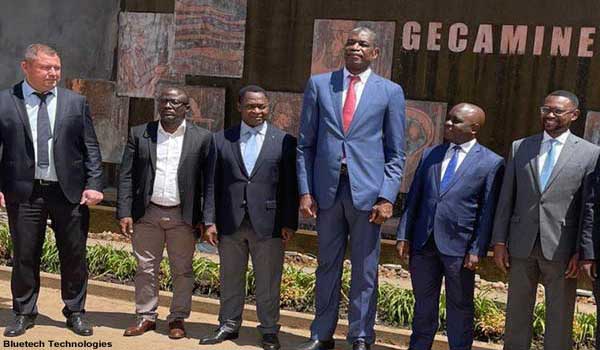 Former All-American and soon to be Georgetown parent Dikembe Mutombo (I'91) has embarked on a new business venture: mining, with a significant investment behind it.
Dikembe Mutombo, Chairman of
Bluetech Investments
, and international groups of investors from the United States, Hong Kong, and Germany, have announced over a $1 billion investment in collaboration with the Democratic Republic of the Congo in the public and private mining sectors," read a Tuesday
press release
. "The investment will focus on generating ethically sourced, conflict-free copper, cobalt, and other key minerals that are essential to producing electrical vehicle batteries and other leading-edge technologies."
Congo is a nation rich in minerals, reports
the BBC
, but has been plundered in the past by what the network called a history of "colonialism, slavery and corruption". Mutombo seeks to change this, focusing on copper, tin, and cobalt production. Congo possesses 34 percent of the world's supply of cobalt, a key mineral in batteries needed for electric vehicle technology.
"Bluetech is excited to be working alongside President Tshisekedi and his new administration in support of their mandate to usher in a new era of socially responsible business practices," said Mutombo, who anticipates the creation of 5,000 jobs in-country for the effort. "We anticipate a long and successful partnership."
Georgetown's Thanksgiving plans may be taking a turn west.
Jon Rothstein reports that Georgetown will be playing in the 2021 Wooden Classic in Anaheim, CA instead of the Orlando Invitational as previously reported.
Georgetown was scheduled to compete in the 2020 Wooden Classic with Virginia, Kansas, and UCLA before the season was abbreviated due to COVID-19. The upcoming field would feature San Diego State (23-5 in 2020-21), USC (25-8) and St. Joseph's (5-15) as the tentative lineup.