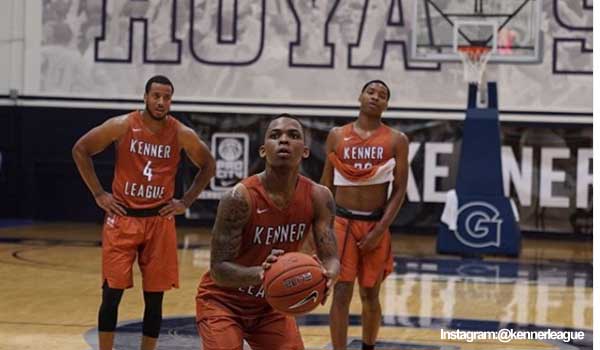 A recap of this weekend's action is found at the HoyaTalk board.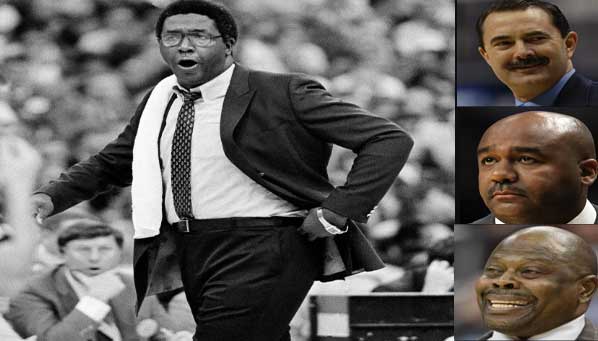 A summer series at ESPN.com is features Georgetown's 20 year struggle to regain its national exposure.
The series, titled "
Chasing Ghosts
", involves various ESPN analysts discussing the state of various programs that have moved off the national stage since the departure of a famous coach. Previous segments have included UCLA, UNLV, Indiana, DePaul, and St. John's, among others.
"Anyone who thought Georgetown was actually moving forward with a new coach without Big John's input was fooling themselves," said senior basketball writer Myron Metcalf. "I'm not intimidated by much. But the first time I met Big John, I was nervous. He's a force, even at 77. When he enters a room, everyone turns to him and kinda waits for him to speak. He's a legend, especially in the African-American community."
With passing mention to former coach Craig Esherick ("Though the Esherick era is not remembered fondly by most Georgetown supporters, there were positives"), much of the article is a contrast between coaches John Thompson III and Patrick Ewing.
"I think the mix of his style of play and lack of recruiting locally ultimately did [Thompson III] in," said writer Jeff Borzello. [He] was a proponent of the Princeton-style offense, and it brought early success with the likes of Jeff Green and Roy Hibbert, both of whom signed under the previous regime back in the 2004 class. But as seemingly every team in the country was trying to play faster, Georgetown consistently ranked near the bottom of the country in pace and tempo. When the wins stopped coming in, especially in the NCAA tournament, the backlash against the Princeton-style offense increased."
"[The] Hoyas haven't had a guard selected in the NBA draft since 1996. That's obviously not just on JT3, but it can be considered an indictment on both style of play and recruiting."
"Count me among those pleasantly surprised by Patrick Ewing's tenure to date," said ESPN columnist Joe Lunardi. "My initial reaction was that far more could go wrong than right with his hire. Instead, Georgetown's singular legend, some say Allen Iverson, but it's Ewing by a mile, has rolled up his sleeves and done the dirty work of program building."
"I think Georgetown is a long way from competing for national titles, but they're taking the requisite steps to at least getting the program back in the national discussion," said Borzello.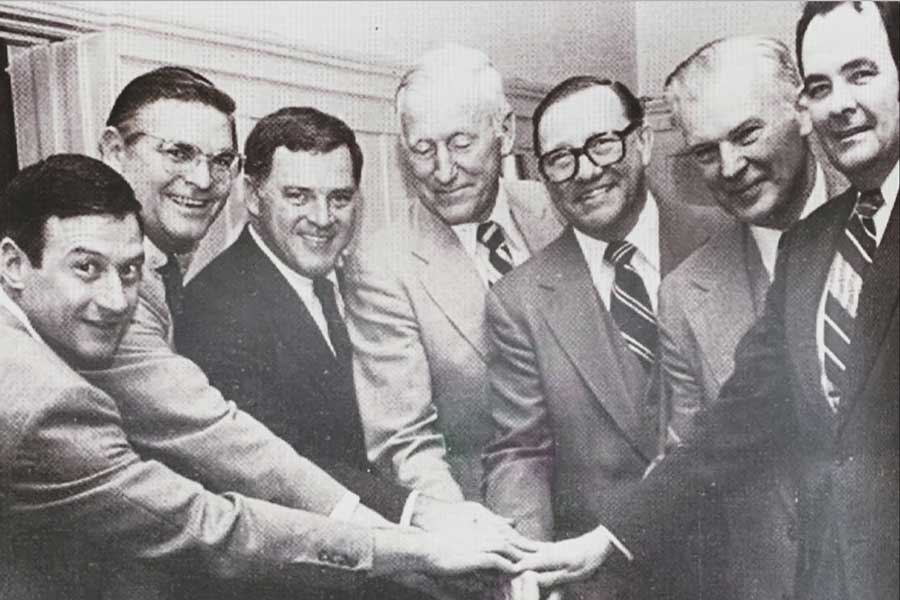 From the Georgetown Basketball History Project, this summer's feature story looks back at four decades of changes in the Big East and how the league realigned itself in 2013.
"No league was put through the realignment grinder quite like this one, and yet it has emerged with its soul intact, perhaps reassembled would be the better word," wrote Pat Forde at Yahoo Sports. "A conference built on basketball found itself abandoned by football, then regrouped and went back to what made it great to begin with. The Big East owes a lot to Villanova for winning two national titles this decade and providing some heavyweight clout, but the rest of the lineup includes relevant modern programs in major media markets. And now UConn comes back to add another major player."