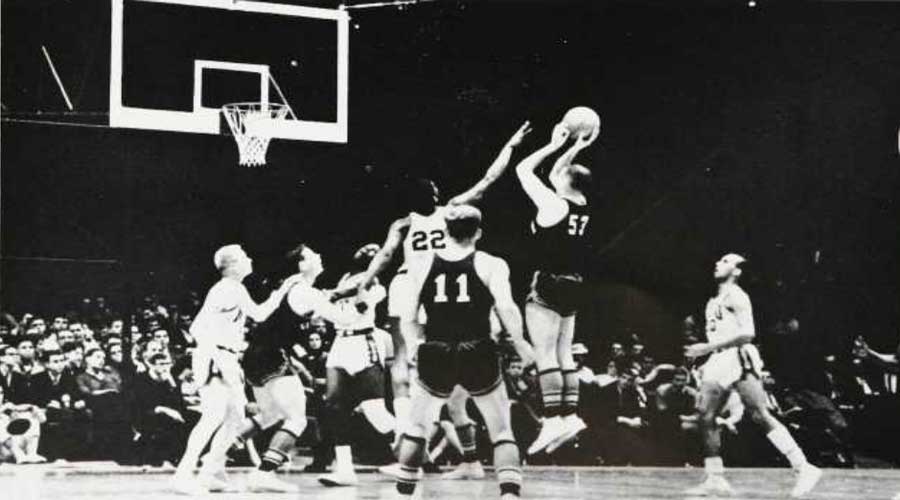 In an interview with USA Today discussing the growing ties between sports and gambling interests, former NFL commissioner Paul Tagliabue (C'62) referenced a 1961 basketball game that was part of a wide ranging criminal investigation.
"I played in a college basketball game that was fixed," Tagliabue told
USA Today
's Jarrett Bell, referencing a 1961 game at Madison Square Garden against NYU. "We beat the hell out of NYU. It was the biggest victory in my three years of basketball at Georgetown. Turns out that guys at NYU were taking money to shave points."
A guard on that NYU team, Ray Paprocky, was charged in 1961 with accepting $1,300 to affect the outcomes of four games in the 1960-61 season. The Hoyas, who had lost to NYU by 22 the season before, trounced the Violets 92-69 at Madison Square Garden. A look back on that game is available in this link to the
Georgetown Basketball History Project
.
Tagliabue is concerned that technology by itself cannot solve the lure of easy money.
"The thing that bothers me, fast-forward, when the Supreme Court ruling came down, there were television people and others who told me that with the technology that's available now, with computers and the ability to sort data to see where the money is going, it would be easier now to spot point-shaving than it was previously," Tagliabue said.
"I still worry about some young guy...and someone says to him, take the money," Tagliabue added.
"With banners and ads all over stadiums and TV broadcasts glorifying gambling, one could easily imagine a player thinking nothing of affecting the game illegally in exchange for money," wrote Ron Borges at
Sports Illustrated
. "Not tanking the game, just making sure the spread is not covered or fantasy points are piled up, or denied, some highly productive player. Far-fetched? Perhaps so, but in 1961 Paul Tagliabue felt the same way about a basketball game in which his team trounced a good NYU team only to learn later the fix was in. If one minimizes the damage of such a moment, you miss the warning Tagliabue gave this week."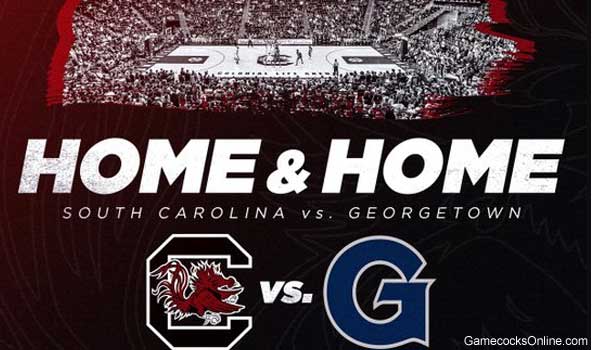 A two game series between Georgetown and South Carolina was announced Tuesday.
The Hoyas will travel to Columbia, SC to meet the Gamecocks (6-15 in 2020-21) on Dec. 5, with a return game at Capital One Arena in the 2022-23 season. It's an opportunity for two Georgetown players, junior Malcolm Wilson and grad transfer Kaiden Rice, to play in their home town.
"I can't express how excited I am to be able to play a game against a program like Georgetown, led by one of the great people in the game of basketball in Patrick Ewing," USC coach Frank Martin said in a
news release
. "Georgetown is coming off of a great run last year, an NCAA Tournament run, and it's one of the historic programs that in my lifetime, we all grew up respecting. Coach Thompson, even though he's not with us in person anymore, the spirit and the strength that he built the Georgetown program on, we all still look to his example in college basketball as we try to grow the game and grow the people who play the game. Being able to start this series is going to be great for our program, for basketball and for everyone who will be a part of it."
Georgetown holds a 4-1 lead in the series, last playing the Gamecocks in the
third round of the 2005 NIT
. The two schools played a home and away series 20 years ago during the
2001-02
and
2002-03
seasons.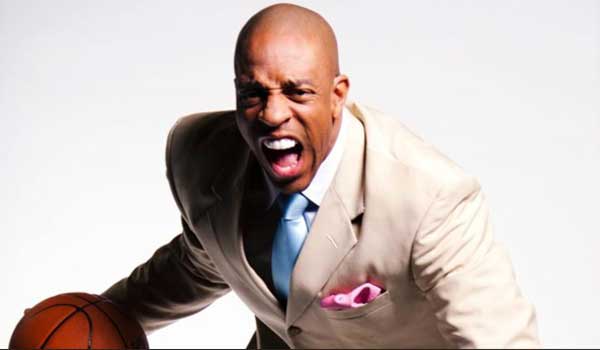 First, ignore the egregious typo at the end of the fourth paragraph of this article from Forbes.com. Then, learn more about the efforts of Jerome Williams (C'96) to establish a consulting agency for NCAA players at the onset of the "name, image and likeness" era, or NIL.
NIL is an emerging concept where student-athletes will be allowed to monetize any agreements that seek their name, image and likeness, from t-shirts to social media endorsements. The pool of players a third party is realistically going to engage is fairly small and far smaller at Georgetown, but it is being promoted as a matter of fairness in revenue sports, mostly I-A/FBS football and men's basketball.
Williams' firm, Alumni Pros Global Sports, "enables all levels of athletes to increase the value and control of their personal IP including, but not limited to, their image, name and likeness within facilities, leagues, non-profits, media networks, product brands, and innovative technologies," according to its
web site
.
There is no national standard for NIL, and numerous state measures are sprouting up which may or may not be in conflict with a pending NCAA or federal standard. Still, some schools are using NIL as a positive benefit for their athletes, particularly at larger state schools.
"College athletics is entering a new era and we are excited to embrace the opportunities that will come with changes in student-athletes' name, image and likeness rights, said a
University of Wisconsin
spokesperson. "At our core, we exist to prepare student-athletes. Our approach to preparing them for success in the NIL arena will be no different than our commitment to setting them up for success on the field of play, in the classroom and in life beyond their time at UW."
Eighteen states, including Maryland, have some form of a NIL bill passed. Virginia does not, and the District of Columbia would likely require a federal bill before it is legally practical to do so.
"It has definitely been a learning experience all the way through," said former St. John's (MN) football player Jackson Erdmann, a member of an
NCAA working group studying the issue
. A lot was going on in those working group meetings. We would be in a conference room, and I'm sitting at the table and across from me are Gene Smith and Val Ackerman, very high-up officials. Jack DeGioia, the president of Georgetown, was sitting next to me, and I had to whisper some questions to him every once in a while. Definitely one of my biggest takeaways is just how complex this issue is.
"I believe there are going to be changes no matter what happens, especially with the California legislation and other states acting on it now. So if we just sit back and relax, it's going to be absolute chaos. With a free market, no regulations, that just leaves room for absolute chaos. It would get out of control real fast. We have to work through the reality of where we're at and start acting on how the NCAA can change the rules and regulations to help fit the student-athletes and society right now."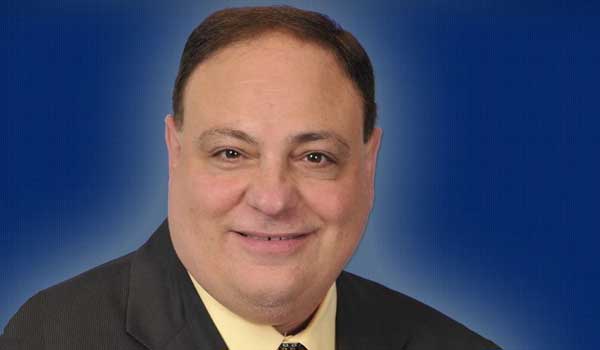 John Marinatto, third commissioner of the Big East Conference from 2009-2012, died Saturday at the age of 64, according to various reports.
"We were very saddened to learn of the passing of John Marinatto, former Big East Commissioner and former Director of Athletics at Providence College," read
a statement
from the conference. "John was a dedicated and caring administrator who regarded the interests of student-athletes as the highest priority. John served the Big East and the college sports world admirably and will always have a special place in our conference's history. We extend our deepest condolences to his family."
Marinatto, a 1979 graduate of Providence College, was the third consecutive commissioner to come from the PC athletic department, beginning as the school's sports information director when Dave Gavitt was athletic director, and following Gavitt as athletic director from 1987 to 2001. Marinatto then served as associate commissioner at the conference under Mike Tranghese and ascended to the commissioner's role in 2009 during a period of growing instability in the conference.
While Tranghese was seen as adept at keeping the cold war between the Big East's football and basketball schools to a simmer, Marinatto was not as successful and subsequently lost the faith of the football schools. Marinatto was unable to gain consensus on the abortive contract discussions with NBC and ESPN in 2010 and 2011 and saw the departure of Syracuse, Pittsburgh, and West Virginia in 2011. Marinatto subsequently invited a number of disparate schools to shore up the Big East's status as a BCS football conference: some that declined (Boise State, San Diego State), one that accepted and then left before joining (TCU), and a number that eventually formed the core of the American Athletic Conference, among them Memphis, SMU, Houston, Temple, Navy and Central Florida.
Marinatto resigned in May 2012, although reports suggested he was asked to resign by the league's presidents.
"The conference was susceptible to be raided," Mike Tranghese told The Associated Press. "When something goes wrong, the person in that chair is the one to take the hit."
In 2017, Marinatto served as a special assistant to the commissioner of the Colonial Athletic Association.
A cause of death was not provided.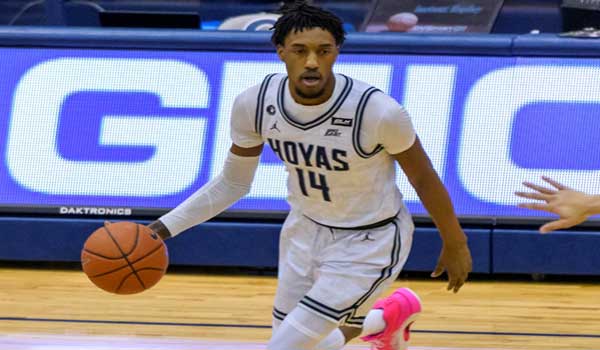 Four weeks since announcing a transfer from Georgetown, forward Jamari Sibley will enroll at the University of Texas-El Paso.
Sibley averaged 1.2 points per game in 21 appearances with the Hoyas in 2020-21. The Miners return four starters from a 12-12 team in 2020-21, welcoming Sibley, two junior college additions, and a freshman from France to backfill five players lost to the NCAA transfer portal.