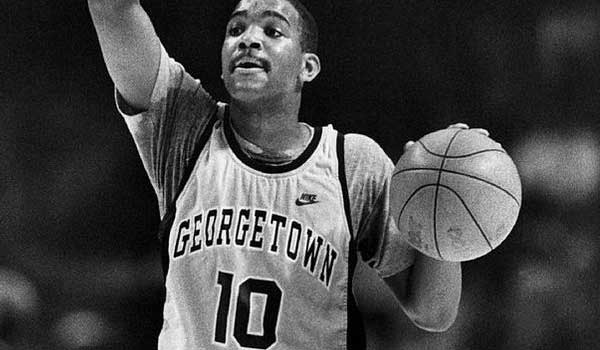 David Edwards, a Georgetown guard during the 1989-90 season, died Monday afternoon from complications of COVID-19 coronavirus.
ADDITIONAL COVERAGE
The son of Dave Edwards, a three time captain at Virginia Commonwealth from 1971-74, the younger Edwards was a star at Andrew Jackson HS in New York, averaging 41 points per game and displaying the street-smart moves of guards common in the Rucker Park League, but wholly unfamiliar at Georgetown, where the guards of the 1980's were built around discipline, defense, and feeding the big men inside.
The 5-10 Edwards burst on the Georgetown scene as a freshman guard, predating the ball handling of Kenny Brunner by nearly a decade. In his debut game, Edwards scored just two points but collected 14 assists, third most in school history at the time. By the time of Big East play, Edwards was averaging nearly eight assists per game, but his improvisation on the court was not well received on the bench and his playing time narrowed as a result.
"The kid is a jewel to coach," John Thompson told the Washington Post in 1990. "One of the things that I told him in front of all the kids on the team is that one of the things I love about him is he has tough skin. He's not a pouter. And that's a great luxury for a coach because 90 percent of the things you say to a kid you don't mean personally, but you say them very harshly. David is the kind of person that you can jump all over and don't have to come back and reassure and pump back up."
Edwards played in all 31 games, averaging 5.4 points per game and finishing second on the team in assists. He reached a career high of 19 points in the NCAA tournament loss to Xavier, but did not get along with Thompson's coaching style and was already looking for an exit. Edwards played three seasons at Texas A&M from 1991-94, averaging 13.5 points per game and earning all-Southwest Conference honors in each of his three seasons.
Following basketball, Edwards returned to New York. His son Corey Edwards played at George Mason from 2011-15.
Edwards' passing was the first of two former Big East players that died Monday of the disease in the New York area. The
New York Post
noted the death of Lee Green, a third team Parade All-America selection who played at St. John's from 1991-94.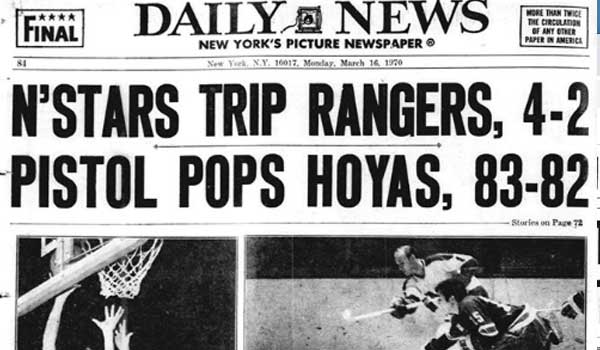 Fifty years ago this March, Georgetown returned to the post-season for the first time in 17 years in an epic NIT game against Louisiana State. And for the first time in 50 years, fans young and old can hear it first hand.
"I am the brother of Georgetown Hoya basketball Hall of Famer Mike Laughna '72," reads the post at the HoyaTalk board. "In honor and memory of Mike and his Hoya teammates, on the 50th anniversary of their great season, I am posting
audio links to two of that season's seminal games, vs. Columbia University, and LSU (featuring basketball legend "Pistol Pete" Maravich) in the NIT
."
"Since we had to leave our northern New Jersey home almost two hours before to make it to NYC and Madison Square Garden in time for the game, the setup for the LSU game was a little different," he continues. "First we turned the TV on to the CBS station, placed the tape recorder in front of the TV, hooked up the tape recorder to a mechanical timer on the wall outlet, left the house and hoped for the best. We had no idea if our plan would work. Fortunately, everything worked out fine." This is believed to be the only surviving audio from the CBS broadcast, Georgetown's first-ever nationally televised game.
The post also links to the radio play by play of Georgetown's 72-68 upset of #13-ranked Columbia, Georgetown's first win over a top 20 team at home in 15 years. For those used to the less than intimidating sounds of Capital One Arena, the radio play by play captures the excitement of what it was like to play at McDonough Gymnasium, an experience lost for two generations of Georgetown basketball supporters.
In a time where college basketball coverage is at a historic ebb, take a moment to step back and
enjoy these remarkable audio presentations.
Senior center Omer Yurtseven announced he will not pursue a fifth year of eligibility, per an Instagram post Saturday.
"The cliche "time flies by" doesn't do my time in Georgetown any justice", said Yurtseven, who was expected in many circles to pursue a pro career after he graduates in 2020. Yurtseven transferred to Georgetown in 2018 from North Carolina State.
"It's been a hell of a year and I couldn't have asked for better teammates and staff to handle all the adversity we faced. The attitude we responded with showed the spirit of the Hoya we represent every time we put on our jerseys. I would like to thank Coach Ewing as well as Coach Thompson for being the perfect examples of Georgetown excellence and for all that they have taught me on and off the court."
Yurtseven led the Hoyas in scoring and rebounding in 2019-20, and narrowly missed becoming only the fourth player in Georgetown history to average double figures in scoring and rebounding over their career.
At present, Georgetown returns three starters and three scholarship reserves from 2019-20.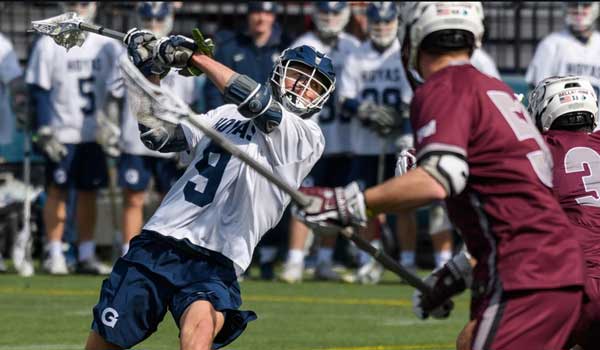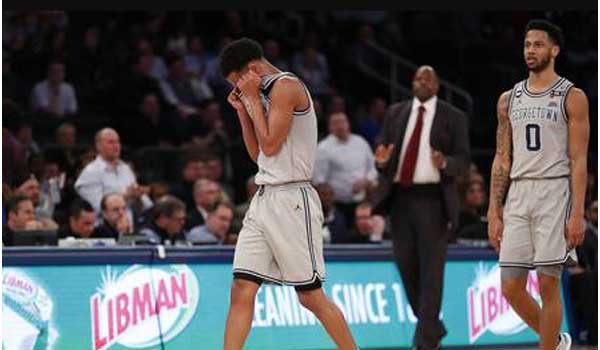 Coverage will be archived in March.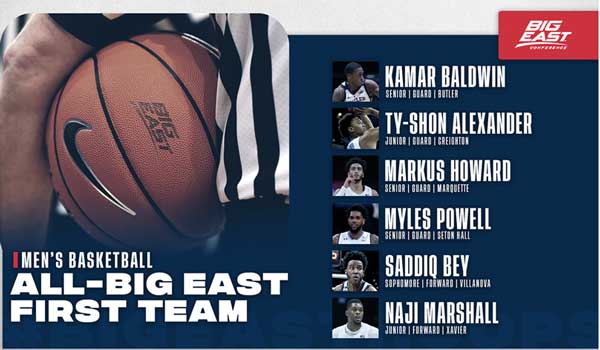 Yurtseven named honorable mention.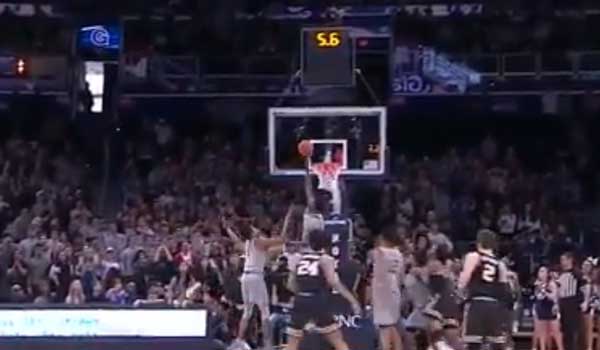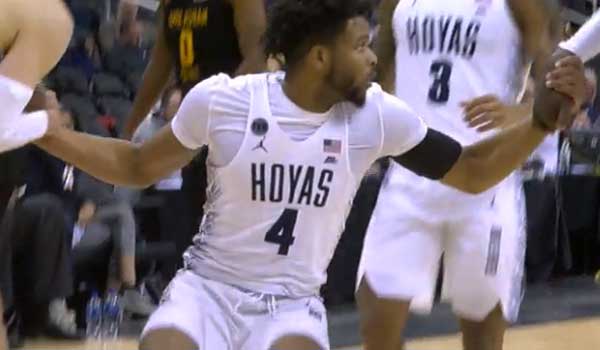 A feature on Jagan Mosely.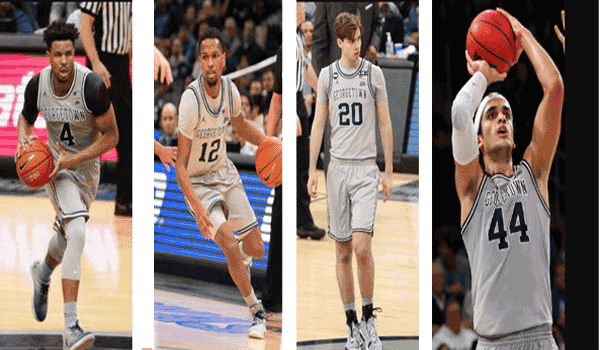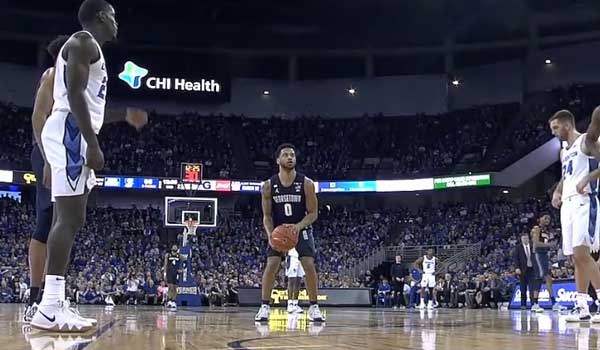 Bluejays score 17 threes.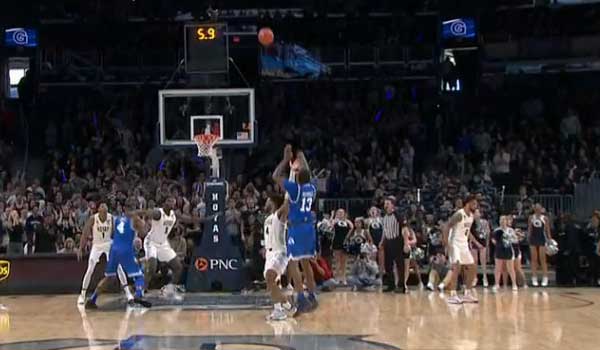 Last second three buries the Hoyas.