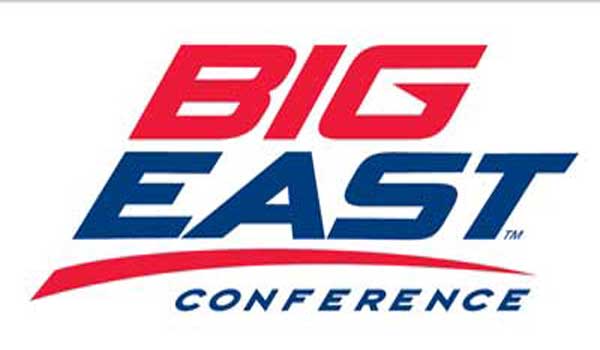 Big East Media Day follows Wednesday, with veteran sports writer Jerry Carino announcing his picks in the Asbury Park Press:

Villanova
Seton Hall
Xavier
Providence
St. John's
Creighton
Butler
Marquette
DePaul
Georgetown
"Four surefire NCAA Tournament teams, with St. John's as a talented but unproven wildcard," Carino writes. "The league is solid through eight - Marquette could play into March - with two cupcakes at the bottom."
Georgetown lost a rapper at its annual pre-season entertainment show but gained two members of the class of 2022, each of which made verbal commitments following the event.

An event begun in 1999 by former coach Craig Esherick, the current version is neither held at midnight nor serves to open the start of pre-season training, now that recent NCAA changes have moved this earlier in the month. Nonetheless, it has proved popular among students and particularly recruits invited to the multimedia presentation.

The first verbal commitment following the event was received from Josh LeBlanc, a 6-7 forward from Baton Rouge, LA via Madison Prep (LA) Academy. LeBlanc averaged 14.8 points and 10.8 rebounds per game as a junior and chose Georgetown over offers from LSU and Texas A&M. He is ranked #98 on the 2017 ESPN 100 and #79 in the RSCI Top 100.


Later on Saturday, LeBlanc was joined by Mac McClung, a 6-1 guard from Gate City, VA. McClung averaged 29 points as a junior and was seen on social media
videos featuring his dunking prowess
. McClung originally committed to Rutgers over Georgetown, LaSalle, and Air Force on August 3 but decommitted from Rutgers last week. He is unranked in the 2017 ESPN 100 and RSCI Top 100.
Along with previous 2018 recruit Grayson Carter, Georgetown has three verbal commitments and one open scholarship remaining for the 2018-19 incoming class.
The event welcomed a number of 2018 and 2019 recruits to Georgetown, but its featured attraction was unavailable. Robert Williams, known as "Meek Mill", was scheduled to perform, but a series of run-ins with police authorities have him on extended probation in the commonwealth of Pennsylvania. According to reports, he was not allowed to leave the state for the performance.
On Wednesday, Williams settled with the City of New York for a reckless driving charge which was distributed on Instagram. According to the
New York Daily News
, the case will be dismissed after six months of good behavior.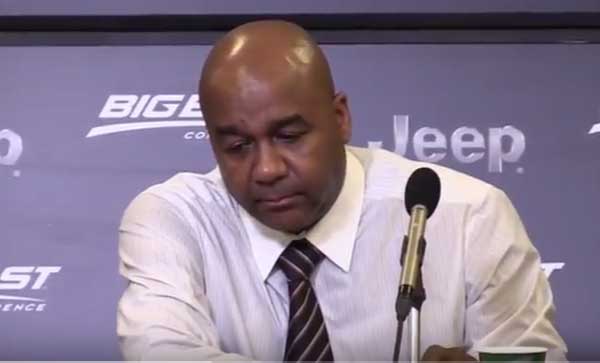 Former Georgetown coach John Thompson III has been named to a special NCAA commission in the wake of on ongoing Department of Justice investigation into corruption within the sport.

"The Commission on College Basketball has been established by the NCAA Board of Governors, Division I Board and President to fully examine critical aspects of Division I men's basketball" reads its charter. "The Commission is strongly encouraged to identify bold legislative, policy and structural modifications to improve the integrity of our processes and the well-being of our student athletes. Further, the Boards stand ready and are committed to implement appropriate meaningful and lasting changes."

"The recent news of a federal investigation into fraud in college basketball made it very clear the NCAA needs to make substantive changes to the way we operate, and do so quickly," said NCAA president Mark Emmert. "Individuals who break the trust on which college sports is based have no place here. While I believe the vast majority of coaches follow the rules, the culture of silence in college basketball enables bad actors, and we need them out of the game. We must take decisive action."

Thompson is one of two former coaches on the 14 person committee, led by former U.S. Secretary of State Condoleezza Rice.
Ticket sales in the non-conference often lag, and this year's schedule could be rough one for advance ticket sales. Georgetown has announced a promotion to fill the seats of Capital One Arena (nee Verizon Center) for the Hoyas' Sunday, November 12 opener, which goes head to head with a Washington Redskins home game that day.


The ticket office is promoting four tickets in the lower level for the game with Jacksonville for $30.00.
Former Georgetown All-American Alonzo Mourning (C'92) has plenty of praise for new coach and fellow alumnus Patrick Ewing (C'85), per an interview at The Post Game.
"He's got more years in basketball than I do, and I know for a fact that he is well-qualified to be a head coach," Mourning said. "Unfortunately, he didn't get a gig in the NBA, so it's time to show the world that he can be a coach at the collegiate level, and if he wants to transition back, he can. I think it's fitting that he is back at Georgetown. I hope he can bring that mystique back. Now, it's just a matter of bringing the right talent there and bringing that 'Hoya Paranoia' back."
Elsewhere in the article, Mourning referred to an injury suffered by his son, senior Alonzo (Trey) Mourning.
'He will play for [Ewing]," said Mourning. "Unfortunately, he had surgery on his hip, which set him back a bit, but he's looking forward to getting back on the court."
Head coach Patrick Ewing was interviewed as part of the Big East Shootaround online series. Check it out at this link.
---