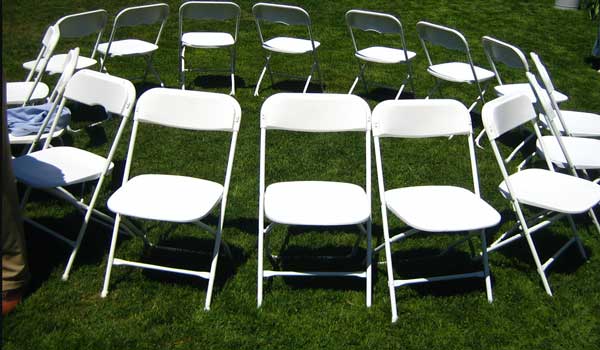 Two prominent schools (and one network) appear to be shaking up the college sports map again. This time, however, the Big East is not in the firing line.
The Houston Chronicle reported Wednesday that representatives from the University of Texas and the University of Oklahoma want to join the Southeastern Conference (SEC). It's a shot across the bow at the Big 12 Conference, which would lose its status in major college football without these two schools.
"Texas Tech and Baylor have seen this side of Texas before," wrote the
Dallas Morning News
. "The Longhorns tired of their playmates in the dying days of the Southwest Conference and decided to step up in class. Now, according to unnamed sources, Texas boosters believe the Big 12 has run its course, too, and it's time to move on again."
"Texas has always had a wandering eye for a while and been tough to deal with. It's hard to keep them happy or satisfied," a Big 12 source told Brett McMurphy at
Stadium.com
. "OU has no choice but to join Texas. At the end of the day, this is all about survival. When the music stops, how many chairs are left?"
A comment by a Texas official was a non-denial in every respect. "Speculation swirls around collegiate athletics," he said. "We will not address rumors or speculation."
ESPN has a stake in all this, as any change in the SEC membership would involve more revenues for its broadcast rights (which move from CBS to ESPN in 2024) and less for the Big 12 rights-holders at Fox.
A
gentlemen's agreement
in the SEC has long held that that a second team is not added in a state or without buy-in from that team, something Texas A&M opposes. But money is more important than gentlemen's agreements these days.
Adding two teams to the SEC could set off all sorts of moves, including the Big 12 adding teams, or the Pacific-12 or Big Ten could pick off remaining Big 12 teams to match a 16 team SEC, rendering the Big 12 defunct. Down the food chain, changes could follow at the American Athletic Conference, Conference USA and the Sun Belt. In no current scenario would Big East teams be in range of becoming backfills to these major conferences, however.
Added the Big 12 source: "The key to all this is, surprise, follow the money."
A record 11 men's basketball players joined over 400 Georgetown student-athletes with Big East All-Academic recognition for 2020-21.
The award is presented to students earning at least a 3.0 grade average during the most recent academic year.
Among GU's 408 selections were returning players Chuma Azinge, Donald Carey, Dante Harris, Collin Holloway, Timothy Ighoefe, Victor Muresan, Jaden Robinson and Malcolm Wilson, as well as outbound transfers Tyler Berger, Jamari Sibley, and Qudus Wahab.
Georgetown will open against San Diego State (23-5) in the four team Wooden Legacy tournament on Thanksgiving night, Nov. 25. Game time on ESPN2 is 8:30 pm PST, or 11:30 pm EST.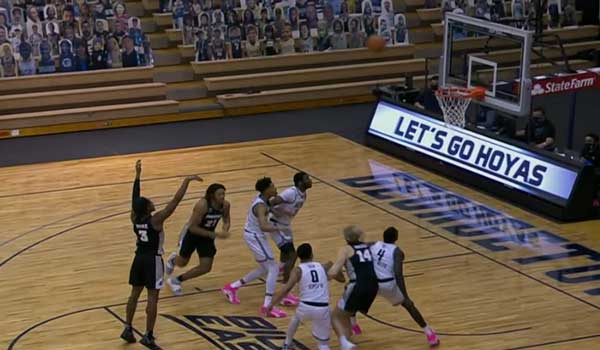 Villanova's site at SB Nation has posted one of the early pre-season previews for 2021-22, but Georgetown is not seen as a top contender.
SB Nation:
1. Villanova
2. Xavier
3. Connecticut
4. St. John's
5. Seton Hall
6. Butler
7. Providence
8. Creighton
9. Georgetown
10. DePaul
11. Marquette

"The Hoyas and Patrick Ewing finally looked like they broke through last March by winning the Big East tournament. However, what followed was another mass exodus for the program, including the shocking transfer of Qudus Wahab," it wrote. "Ewing can coach and this roster probably is better than it looks, but it will still be an uphill battle to return to the NCAA tournament."
This line of review figures to be a trend in previews later this summer. For all of Georgetown's success in the 2021 Big East tournament, there will be those at other schools which will downplay the Hoyas for their ninth seed entering the tournament.