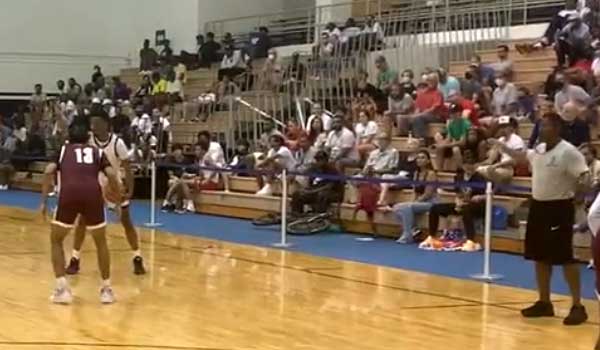 Full coverage from week two of Kenner League play can be found at the HoyaTalk board.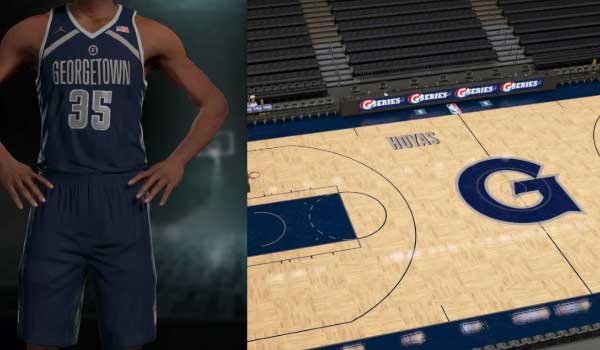 Jersey numbers for the 2018-19 season have been announced. Two freshmen will be wearing new numbers from that which they wore in high school, two will keep the numbers.
Mac McClung wore #0 at Gate City (VA), but that belongs to Jahvon Blair, so he will wear #2 this season. Likewise for James Akinjo, who wore #11 at Salesian HS in Oakland but will wear #3 instead. Josh LeBlanc will wear #23 as he did at Baton Rouge (LA) Madison Prep, while Grayson Carter's #35 from Denton (TX) Guyer will follow him to the Hilltop. Carter will be the first Georgetown players to wear #35 in 70 years, last worn by forward Johnny Brown from 1947 to 1949.
Fifth year senior Greg Malinowski was issued #11 last season and will wear this in 2018-19. Transfer center Omer Yurtseven is ineligible for 2018-19 but has been assigned #44 during his year in residence before becoming eligible in 2019-20.
For a complete review of jersey numbers through the years, visit the
Georgetown Basketball History Project
.
Well, you knew this was coming.
Freshman guard Mac McClung hasn't been on campus a month and the first of many press articles expressing the range of passive curiosity to sheer amazement that a white player is going to Georgetown has arrived. Chris Powell's feature in
The Undefeated
makes for plenty of attention for anyone who was following college basketball during the 1980's, but for someone like McClung, who was born in 2000, it's a different era.
"I just had a great feeling about Coach [Ewing]," said McClung. "He outlined everything I could accomplish if I put in the work, and Georgetown just felt like home."
"I loved his ability, his effort, tenacity and athleticism," said Ewing. "I knew right away that he'd be a good fit for us. He was a Georgetown guy."
"I think they tried to pin a racial tag on Georgetown in the '80s," said Gate City head coach Scott Vermillion. "Ewing is not prejudiced. He wants the best players. You need talent to win.
"But signing Mac makes a statement to the country."
Local writer Chris Powell's article is recommended reading, but his reference that Georgetown has a "complicated history with race" falls into a journalistic trap that never looks beyond the 1980's as a point of contrast. The story of white and black athletes on the Georgetown Hoyas is a story much more interesting than merely citing names like McClung, Nate Lubick, or even Matt Causey to make a point.
Next week, join us for the second installment in the 2018 summer reading series, titled "Crossing The Line", which provides a longer view of a program and a university where African-American students were virtually unknown, and for reasons that go beyond mere perception.
The Kenner League rules makes it clear that video coverage is not allowed, but such was not the case this weekend, where Mac McClung and James Akinjo combined for 64 points in Sunday's games during week one of the 37th annual Kenner League. Highlights below:
McClung and Akinjo combined for a more modest 37 in their opener Saturday. Highlights below: Coverage continues at the HoyaTalk board--join us.