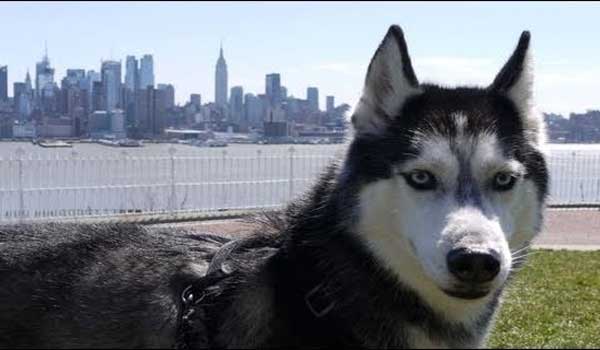 All eyes are on Storrs, CT on Wednesday, when the University of Connecticut Board of Trustees are expected to accept an invitation to (re)join the Big East Conference effective July 1, 2020. A press conference will be held Thursday at Madison Square Garden to make it official.
The
Hartford Courant
reports that UConn will pay a $12 million exit fee to the American Athletic Conference in lieu of a 27 month waiting period, with $2.5 million due up front. A $2.5 million entry fee is also due to the Big East.
Expect a large number of stories from the Connecticut press corps following these announcements, which we will post here over the next two days.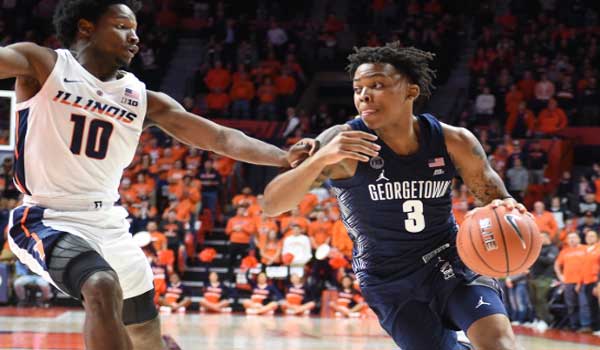 Veteran Big East reporter Jerry Carrino places the Georgetown Hoyas fourth in his off-season projections for the 2019-20 Big East race.
The Rundown
1. Seton Hall
2. Villanova
3. Xavier
4. Georgetown
5. Marquette
6. Creighton
7. Providence
8. St. John's
9. Butler
10. DePaul


---
"The trio of James Akinjo, Mac McClung and Josh LeBlanc rightly sent expectations soaring with superb freshmen campaigns. Postman Jessie Govan's departure leaves a hole but this group will be fun to watch," he writes.
Georgetown's opponent in the Big Ten-Big East Gavitt Games, Penn State, is picked 11th in that projection.
"Senior forward Lamar Stevens is a proven star, and the Nittany Lions finished last season strong, but Josh Reaves' intangibles will be missed and a dead home court in a league full of tough venues remains a killer."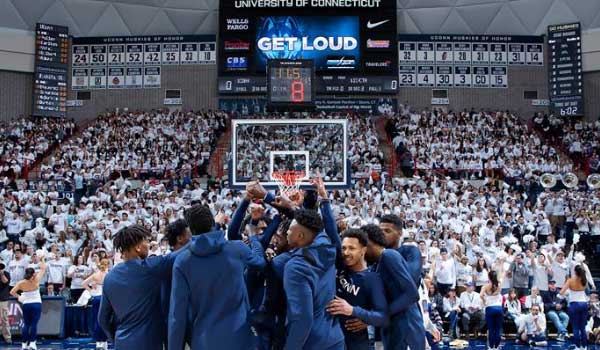 From The UConn Blog, a look at which programs stand to gain (or lose) if Connecticut rejoins the Big East in 2020.
"The AAC gets rid of its problem child, AAC fans no longer need to hear UConn (rightfully) complain ad nauseam about the conference and UConn finds a more suitable home for its best athletic programs," it writes. "The AAC might even be able to replace UConn with someone like Marshall, UAB, or a number of other schools that offer a better overall fit."
Meanwhile, head football coach Randy Edsall had this Twitter post: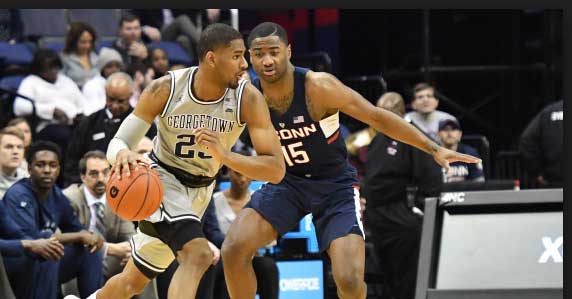 Various unconfirmed reports suggest the University of Connecticut will withdraw from the American Athletic Conference and accept a invitation to rejoin the Big East in the fall of 2020.
The story was first posted Friday at an unlikely source: a Boston based sports aggregator known as the
Digital Sports Desk
, owned by Terry Lyons, a contributor to the Huffington Post. The story offered no specifics and caught little or no attention nationally until it was cited in a front page web story in Saturday morning's
Hartford Courant
, which has stirred up a hornet's nest of activity and confirmation bias.
Aside from conjecture, what we do know is the following:
AAC TV Deal: UConn officials are not pleased with the recent AAC media rights deal with ESPN, which will move much of its programming to ESPN's streaming or "OTT" platforms rather than the broadcast networks beginning in 2020-21. The deal will likely exclude coverage on the regional SportsNet New York (SNY), with extensive coverage in New York, New Jersey, and Connecticut. The new ESPN contract was expected to help UConn climb out of a reported $41 million deficit on athletics, compounded by poor attendance in football and continued struggles in basketball since leaving the Big East in 2013. Since its 2014 national title, UConn has appeared just in one NCAA tournament and has suffered three straight losing seasons.
Fox TV Deal: The Big East TV contract with Fox allows the conference, with the concurrence of the network, to expand up to 12 teams, with Fox adding the $4.2 million per school annual TV rights, though a 12th tam amy not actually be needed. A number of conferences are moving to 20 game in-league seasons for television, something the 10 team Big East and 10 team Big 12 are unable to do and, as a result, led the conferences to set up a challenge series to provide a comparable strength of schedule as a result.
No confirmation: UConn officials submitted a denial or sorts in the press, stating that the school remains in the AAC. Big East officials also had no comment.
What we do not know includes the following:
Husky Football: The status of the UConn football program is unclear with any move. While it is possible that they could play football in the AAC, it is more likely the AAC will not allow UConn to continue to play football in its conference, sending the Huskies scrambling for a home which could include I-A independent status (as is the case with UMass) or even a move back to Division I-AA, where Villanova, Georgetown, and Butler are housed. Such a move would be a crippling blow to the Huskies' program, which played in the Fiesta Bowl in 2010 but is a combined 7-29 over the past three seasons. The Huskies average an announced number of 21,000 at Rentschler Field, located 25 miles from the campus, but reports cited in the press said they actually number per game is just over 10,000.
The Big East Tournament: The tournament would have to expand to 11 schools and a nete reduction in tickets available per school, forcing a third play-in game on the Wednesday of the annual tournament, or spur a decision to univite the 11th place team (read=DePaul) to maintain the ten team bracket, something that basketball coaches have consistently opposed in the past.
Grant Of Rights: It is not clear whether the new AAC contract has a "grant of rights" provision, which essentially makes moves to another conference cost-prohibitive since the confernece assumes all media rights of the departing school for the life of the contract. Also unclear--wether UConn has to exit before the new AAC contract takes effect to escape the clause, or whether additional exit fees apply as a result. The AAC, using the clauses that existed when it held the Big East bylaws, requires 27 months of notice from a school to leave the conference in lieu of a $10 million dollar exit fee as liquidated damages.
Next Up? If UConn left the AAC, does this start the musical chairs in other conferences for a team to move "up" from Conference USA or the Sun Belt to fill the slot?
Despite the rush to judgment on Twitter, neither the Big East nor UConn have publicly signaled any change. As they say, stay tuned.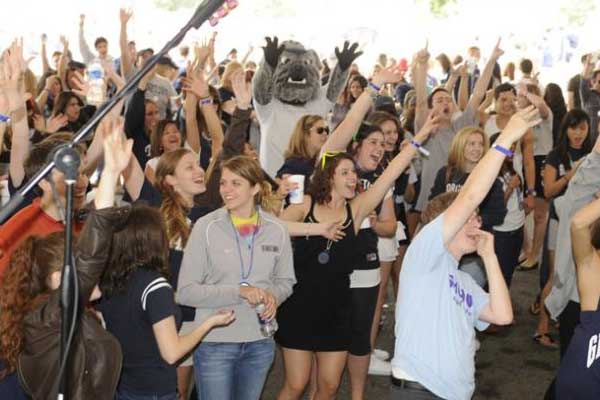 A positive step forward for men's basketball and the Hoya Hoop Club, as it has established a fan committee to deal with the interests of fans after a number of lean years around the Georgetown program.
Per the release
: "Georgetown Athletics is committed to providing the best experience possible for fans when interacting with the Georgetown Men's Basketball brand at the arena, at home, or online. To help us continue to increase the level of positive engagement that fans have with the Georgetown Men's Basketball brand, we are forming a fan development committee to provide fans the opportunity to share their suggestions for improvement and give valuable feedback on new initiatives.
Fan committee members will be asked to:
Attend (in-person or via video/phone call) all committee meetings each year. There will be 3-4 meetings per year, approximately one per quarter.
Provide feedback on brand, marketing, and sales strategies. Fans will occasionally be asked to share their ideas and/or participate in brainstorming sessions.
Respond to occasional surveys (2-5 per quarter) distributed by Georgetown Athletics to fan committee members."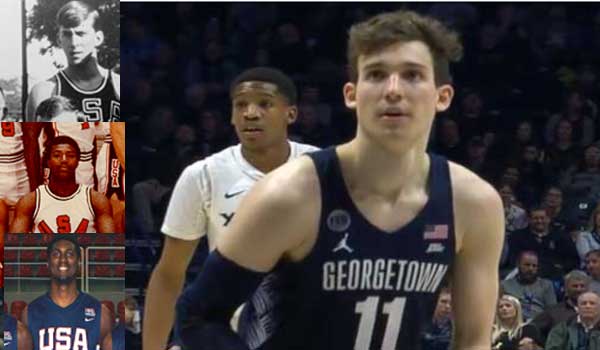 Congratulations to former Georgetown forward Greg Malinowski (C'19), named to the U.S. men's basketball team for the XVIII Pan American Games.
Malinowski is the fourth Georgetown alumnus to represent the U.S in the Pan-Am Games, joining Steve Sullivan (1967), John Duren (1979), and Roy Hibbert (2007).
Founded in 1951, the games are presented as an Olympic-style event for the Western Hemisphere, attracting athletes from 41 countries one year in advance of the quadrennial Olympic Games. But the Pan-Am Games, and basketball in particular, have lost its share of luster over the years. The event has been hosted in the U.S. just twice and not since 1987; by contrast, South America has hosted seven times, with the 2019 event scheduled for Lima from July 26-August 11 and in Santiago from Oct. 6-22, 2023. The event went without a U.S. broadcast partner in the early 2000's, and was picked up by ESPN Deportes, its Spanish language feed.
The United States was dominant in men's basketball, winning six of the first seven gold medals with a collection of future Olympians and NBA stars that ranged from Oscar Robertson (1959), Willis Reed (1963), and Ralph Sampson (1979) to Michael Jordan (1983), David Robinson (1987) and Grant Hill (1991). In ensuing years, however, interest from aspiring NBA rookies isn't there, and as the quality has ebbed, so have the medals, as the U.S. hasn't won a gold medal since 1983.
This year's U.S. team has a distinct feel, however, as it is a collection of players entirely from the Big East Conference. Coached by Providence's Ed Cooley, the team features players from
seven of the ten schools
, including players such as Seton Hall's Myles Powell, Creighton's Ty-Shon Alexander, and Providence guard Alpha Diallo. Malinowski is one of three postgraduates on the roster.
"I am looking forward to getting our squad together next month for the Pan Am Games," Cooley said. "I think our committee did a great job putting together a strong roster to represent our country and our league. As I look through the roster, I think we will display the toughness and skill that defines Big East basketball. This will be an exciting summer for our entire team. When you have the opportunity to represent your country, it is special honor."
Congratulations to Greg and the entire team on this honor.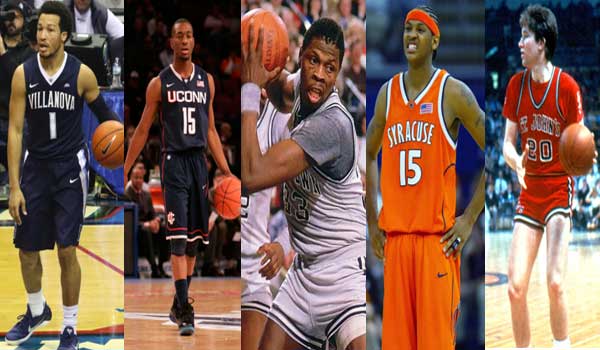 In conjunction with the 40th anniversary of the Big East in 2019-20, HoyaSaxa.com will present "40 For 40: The Best Of The Big East", a series of player profiles running from July 29, 2019 through March 2, 2020.
The list will highlight the greatest of the great who have played Big East basketball across 22 different schools and 40 years of play. Over those years, the conference has produced a combined 86 Associated Press All-America selections, 26 Olympians, nine Final Four MVP's and five National Player of the Year recipients.
Readers are encouraged to
visit the HoyaTalk board
and add their thoughts on Georgetown's greats and its most memorable competitors--not just the obvious selections, but great opponents from the current ten team league and from former programs at Boston College, Cincinnati, Connecticut, Louisville, Miami, Notre Dame, Pittsburgh, Rutgers, South Florida, Syracuse, Virginia Tech and West Virginia.
From Ray Allen to Josh Hart, Walter Berry to Kerry Kittles, Billy Owens to Doug McDermott, Otis Thorpe to Otto Porter, Terry Dehere to Troy Bell, Pearl Washington to Kris Dunn and everyone in between, join us for the conversation and a salute to the best of 40 years of Big East basketball.
From a Facebook post: