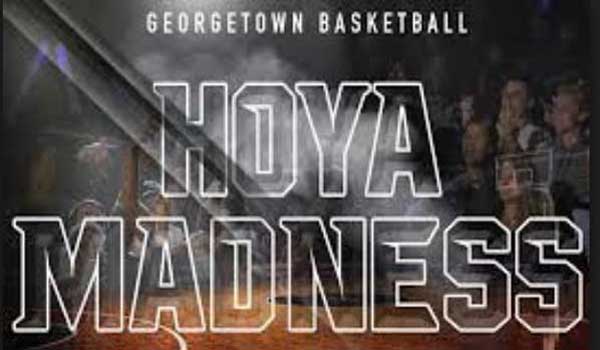 A pair of upcoming events will signal the formal beginning of the pre-season in the 2019-20 season.
The team will hold an autograph session and open practice for current members of the Hoya Hoop Club on October 5. Guests must be current donors for the 2019-20 season to be admitted. If you have not made a gift or pledge to date, contact the Hoyas Unlimited office.
The annual Hoya Madness (nee Midnight Madness) event is scheduled for October 11, the night before the 80th Homecoming game in football on the 12th versus Fordham. Details on admission and the featured act have not been released.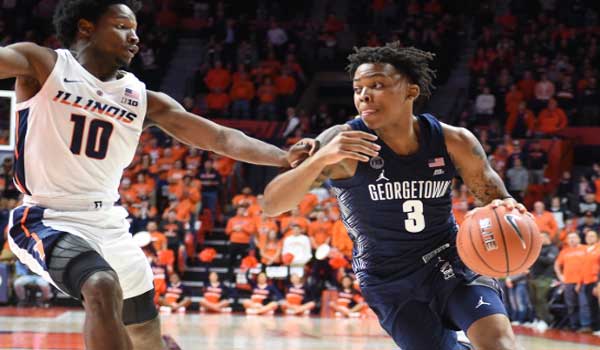 Early Big East rankings begin this week: this time from Lindy's Sports, picking Georgetown sixth in the 2019-20 Big East race.
The Rundown
1. Villanova
2. Seton Hall
3. Xavier
4. Marquette
5. Creighton
6. Georgetown
7. Providence
8. Butler
9. St. John's
10. DePaul


---
"The Hoyas aren't there yet, but they have plenty of pieces. The three sophomores are future stars; Yurtseven, Allen and Alexander provide experienced support, and the big freshmen are intriguing prospects," said the preview, as excerpted on a recent Hoyatalk post.
"And barring any catastrophic injuries, this year's edition should be potent offensively and more stingy at the other end. The Hoyas will be big, deep and talented, and should find themselves in the Big East's first division. By March, they might just be dangerous."
Many of the previews follow in early October with the arrival of Big East Media Day.
A series of profiles on freshmen in the Big East has been posted to Twitter. Here's one on the Hoyas: