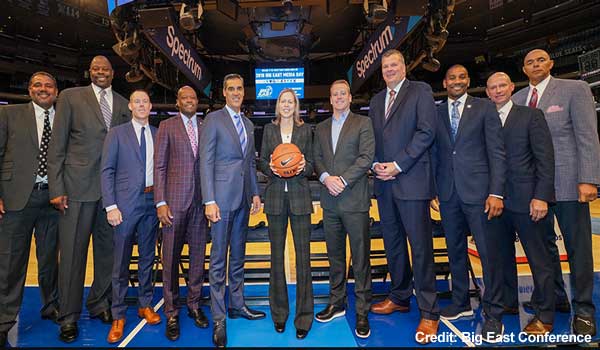 Despite returning four starters, the Georgetown Hoyas finished sixth in the 2019-20 pre-season Big East poll announced Thursday at the conference's annual Media Day.
The Rundown
1. Seton Hall
2. Villanova
3. Xavier
4. Marquette
5. Providence
6. Georgetown
7. Creighton
8. Butler
9. St. John's
10. DePaul


---

ADDITIONAL COVERAGE
The Hoyas received 49 votes in the poll, trailing Providence and ahead of Creighton. James Akinjo (2nd team) and Omer Yurtseven (honorable mention) were among those Hoyas selected to pre-season individual honorees, while senior Myles Powell of Seton Hall was selected as the pre-season player of the year.
Seton Hall finished first in the poll, ending a run of five consecutive years for Villanova to open the top spot heading into the season. Here's the overall list:
Player of the Year
Myles Powell, Seton Hall, G
Freshman of the Year
Jeremiah Robinson-Earl, Villanova F
First Team
Kamar Baldwin, Butler, G
Ty-Shon Alexander, Creighton, G
Markus Howard, Marquette, G
Alpha Diallo, Providence, G
Naji Marshall, Xavier, F
Second Team
Mustapha Heron, St. John's, G
Collin Gillespie, Villanova, G
James Akinjo, Georgetown, G
L.J. Figueroa, St. John's, G-F
Paul Reed, DePaul, F
Jermaine Samuels, Villanova, F
Honorable Mention
Omer Yurtseven, Georgetown, C
Paul Scruggs, Xavier, G
So how has Georgetown fared in pre-season polls versus the real season? Here's a view of the predicted vs. actual finishes since 2013:
| | | | |
| --- | --- | --- | --- |
| Season | Pre-Season | Finished | Post-Season |
| 2013-14 | 2 | 7 | NIT |
| 2014-15 | 2 | 2 | NCAA |
| 2015-16 | 2 | 8 | |
| 2016-17 | 4 | 9 | |
| 2017-18 | 9 | 8 | |
| 2018-19 | 7 | 6 | NIT |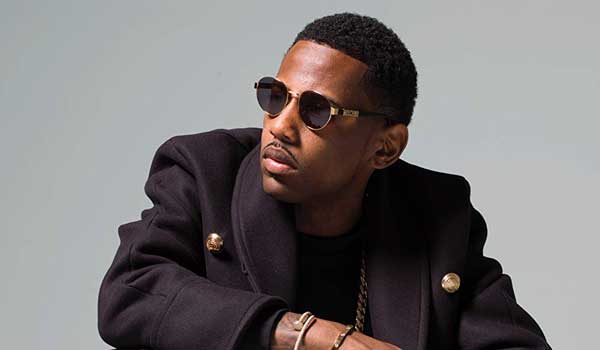 Friday's Hoya Madness will be without rapper John ("Fabolous") Jackson, after Jackson's criminal record forced the Department of Athletics to rescind the offer.
"After engaging with students, we have cancelled the musical act for 2019 Hoya Madness," said athletic director Lee Reed to the
Georgetown Voice
. "We take domestic violence very seriously and were unaware of the charges against the entertainer when he was booked through a third party entity. We are committed to enhanced vetting of future performers and doing all that we can to support a safe and respectful community,"
Jackson's criminal past can be found on his
Wikipedia page
, which reads, in part: "On October 10, 2018 Fabolous was indicted by a grand jury in New Jersey on four felony charges of domestic assault. The charges stem from the incident which occurred in March 2018 when Fabolous was accused of physically attacking the mother of his children, Emily Bustamante." Jackson later agreed to a pre-trial intervention to avoid prison time.
This is the second Hoya Madness musical act in the last three years to run afoul of the law. A 2017 appearance by Robert Williams (aka "
Meek Mill
") was skipped when Williams was not allowed to leave the state of Pennsylvania due to a probation issue. Given the trouble around other hip-hop acts appearing at such events (most notably Snoop Dogg's
recent appearance at the University of Kansas
), it remains to be seen if musical acts will be invited in the future.
The event begins at 7 pm Friday, with doors opening at 6:30, which is a change from the previously announced 10 pm start. The event is open to students and donors to Hoyas Unlimited.
From ESPN.com, its Big East roundtable, asking "Villanova, or the field?".
It's ESPN, after all, so we'll take the field. Their picks place Georgetown sixth, same as 2018-19.
The University of Connecticut's return to the Big East is 10 months away but it won't be soon enough for many UConn fans. A feature in the Hartford Courant introduces its readers to commissioner Val Ackerman.
"When I took this position in 2013, we really didn't know for sure what was going to happen but the fact is, things turned out pretty well," Ackerman said. "Our presidents were, I think, courageous in making the decision to pull away from the old league. They actually left a lot on the table to walk away from the old Big East with the name, and [pursue] the relationship with the Garden."
"My vision is to keep continually bringing to life what our presidents set out to do in 2013 which was, return to our basketball roots and play for national titles in the sport of basketball most of all. What would be great, in three or four years: winning another national title...It could be Villanova again, could be any number of other schools, and certainly UConn has it in their mind's eye. Women's basketball, having UConn back will elevate our fortunes for sure."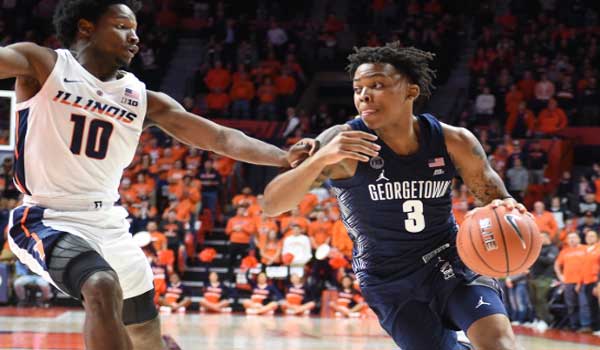 Early Big East rankings begin this week: this time from Lindy's Sports, picking Georgetown sixth in the 2019-20 Big East race.
The Rundown
1. Villanova
2. Seton Hall
3. Xavier
4. Marquette
5. Creighton
6. Georgetown
7. Providence
8. Butler
9. St. John's
10. DePaul


---
"The Hoyas aren't there yet, but they have plenty of pieces. The three sophomores are future stars; Yurtseven, Allen and Alexander provide experienced support, and the big freshmen are intriguing prospects," said the preview, as excerpted on a recent Hoyatalk post.
"And barring any catastrophic injuries, this year's edition should be potent offensively and more stingy at the other end. The Hoyas will be big, deep and talented, and should find themselves in the Big East's first division. By March, they might just be dangerous."
Many of the previews follow in early October with the arrival of Big East Media Day.
A series of profiles on freshmen in the Big East has been posted to Twitter. Here's one on the Hoyas: