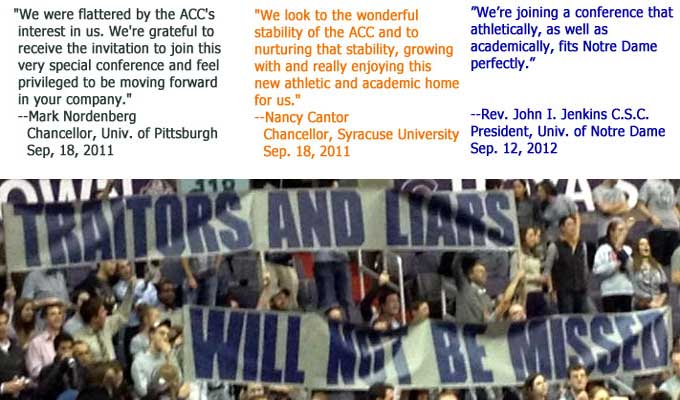 Photo Courtesy: Flickr/Georgetown Stonewalls
A press release at the DePaul web site contains some quotes from DePaul athletic director Jean Lenti Ponsetto on the evolution of the conference effective July 1.
"Things got unstable in a hurry. After Louisville left, it became apparent that both Cincinnati and Connecticut were also trying to move into the ACC," Ponsetto said. "By separating as a group, we would not have to pay a $5 million exit penalty. We also negotiated to take the NCAA units earned by our men's basketball programs with us," although it has also been reported elsewhere that much of this was left with the American Athletic Conference.
"We went ahead with the option to retain the Big East name and play our conference tournament in Madison Square Garden."
"Men's basketball was going to be the primary revenue source," Ponsetto said. "We placed a top priority on schools that could attract high-quality coaches and also had strong programs in all sports. We looked at other private institutions with similar financial resources and quality academics in an urban setting that make contributions to the community. We had some excellent choices. We decided to start the league with 10 schools and invited Butler, Xavier and Creighton."
With the third pick in the 2013 NBA Draft, the Washington Wizards selected Georgetown forward Otto Porter.
Porter was a guiding presence in a 2012-13 season that saw the Hoyas win 12 straight games, win the Big East regular season and finish with a top 10 ranking for the first time since the 2007-08 season. His 33 points at Syracuse was a career high amidst 48.0 percent shooting from the field this season, along with 42.2 percent from three and 77.7 percent from the free throw line. He was named Big East Player of the Year in 2013 and finished as one of four finalists for the Naismith and Wooden national player of the year awards.
Porter was in contention for the first overall pick, widely expected to be Kentucky center Nerlens Noel, but the Cleveland Cavaliers threw the basketball world a curve ball by selecting UNLV forward Anthony Bennett. By the third pick, the Wizards would not let Porter go any further.
In a brief talk with ESPN following the selection, Porter said he hoped he would wear #35 in the pros, in honor of the jersey number of his father, Otto Porter Sr., a star at Scott County Central HS and Southeast Missouri State. The number had already been retired when he arrived at high school, so he took #22 in honor of his mother, an all-state basketball star in her own right.) In fact, with second year forward Trevor Booker already wearing #35, the Wizards introduced him with the #22 jersey.
Porter is the 13th first round selection for Georgetown since 1980, the fourth first rounder since 2007, and the school's highest ranked draft selection since 1996. Each of the last eight Georgetown draft selections have been 6-8 or taller--in fact, since 1989, only one Georgetown player under 6-8 has been drafted (Allen Iverson, 1996).
Additional coverage follows below:
Members of the Porter family shared their thoughts on the NBA Draft at this link to the Sikeston Standard Democrat.
"Even though you never talk about it, you're always hoping that one of them will get good enough to make it on that level," said Melvin Porter, Otto's uncle. "It's finally happened. We've been nothing but basketball for ages and all the hard work has paid off for Otto. It was really emotional. Deep down inside you know Otto and you've been around him all his life. It's just really rewarding to see this happen. We're really thankful and proud that he's made it."
"From the time he was playing as a freshman at [high school], we knew he was going to drive them to state championships and we knew he was going to be great," said Otto's brother Corey. "I have to say that we trusted him that he was going to be a great player and we always knew he'd be fine wherever he wanted to succeed at. It's a blessing. A blessing for the family."
"This is a great day for our family. We're just overjoyed and very happy for Otto, Jr."
As could be expected, a number of Georgetown players have played and/or been drafted by the local NBA club. Here's a look at the Washington pros that started at the Hilltop:
Georgetown Players With Washington NBA Experience:

Buddy O'Grady '42
Free agent
Washington Capitols
1946-47

Al Lujack '42
Free agent
Washington Capitols
1946-47

John Mahnken '45
Free agent
Washington Capitols
1946-48

Tom O'Keefe '50
4th Rd.
Washington Capitols
1950-51

Anthony Jones ex'85
1st Rd.
Washington Bullets
1986-87

David Wingate '86
Free agent
Washington Bullets
1991-92

Jaren Jackson '89
Free agent
Washington Bullets
1996-97

Anthony Tucker ex '91
Free agent
Washington Bullets
1994-95

Don Reid '95
Free agent
Washington Wizards
1999-00

Jahidi White '98
2nd Rd.
Washington Wizards
1998-03

Otto Porter ex'15
1st Rd.
Washington Wizards
2013-
Georgetown Players Drafted By Washington But Did Not Make Team:

Merlin Wilson '76
8th Rd.
Washington Bullets
1976

Ed Hopkins '78
10th Rd.
Washington Bullets
1978

Steve Martin '79
10th Rd.
Washington Bullets
1979
In her introductory press conference Wednesday, Big East commissioner Val Ackerman steered clear of possible expansion for a 10 team Big East that can expand to 12 under the Fox Sports TV deal. Veteran columnist Howard Megdal at Sports On Earth raises an interesting proposition for a major basketball power out of place in its new surroundings, but which would be right at home in the Big East.
"Later on in the conference call, Ackerman was asked about the possibility of the University of Connecticut, should it find a suitable football home, playing basketball in the new Big East," he writes. "The Huskies were once the proud leaders of the old, great Gavitt creation, dominating in women's basketball and winning the men's conference roughly as often as the more-heralded Syracuse and Georgetown...However, with no offer from the ACC or Big Ten forthcoming, Connecticut is stuck, for now, in the AAC, a conference with a far cloudier identity and future."
"It's not anything I've thought about," Ackerman said. "Obviously, Connecticut's basketball traditions speak for themselves. And I guess we don't know what the future could bring, long-term, in terms of any particular alliance."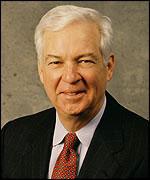 College basketball fans got some welcome news Thursday when Fox Sports announced that Bill Raftery, a longtime voice of Big East basketball, will follow the conference to its new media home.
Whether as a player, coach, analyst, or raconteur, Raftery has been a part of Eastern basketball for over a half century. An all-America selection at St. Cecelia HS in Kearny NJ, the 6-4 Raftery averaged 14.6 points and 7.6 rebounds at LaSalle from 1960-63, and was drafted by the New York Knicks, but a back injury sidelined a possible NBA career. Following college, Raftery transitioned to coaching, where he served for five seasons at FDU-Madison and 11 at Seton Hall, and was among the seven original coaches which opened the Big East in 1979, alongside John Thompson, Jim Boeheim, Lou Carnesecca, Dom Perno, Dr. Tom Davis, and Gary Walters.
Following his retirement from The Hall in 1982, Raftery began to provide analyst coverage on the nascent Big East Game of the Week broadcasts. From the "Sweater Game" to Jerome Lane's backboard shattering dunk ("Send it in, Jerome!") to the epic six overtime game with Syracuse and Connecticut, no one (with the exception of Georgetown's Rich Chvotkin) has covered more great Big East basketball games through the years.
"I was fortunate to work at ESPN since its inception, and I'll be forever grateful to all the talented, professional people who supported me along the way. I leave with nothing but terrific memories and friendships. Today, though, we turn the page," said Raftery in a Fox news release.
I've been associated with the Big East Conference since it began, and I feel the same excitement and anticipation now as I did way back then as the conference is re-born with Fox Sports. I'm really looking forward to being reunited with my former CBS partner, Gus Johnson, whose style I love and passion for college basketball is unmatched." As part of the deal, Raftery will continue his work on selected CBS national games with Verne Lundquist.
Raftery is well respected across the industry, and it is rare that ESPN publicly acknowledges the loss of any talent to a rival network, but did so for Raftery.
"Congrats to Bill Raftery on his new deal," said ESPN analyst Andy Katz. "It makes sense for him to stay with the new Big East. Tremendous person. Great analyst."
Also, this Twitter post from ESPN analyst Jay Bilas:

Because when all is said and done, it wouldn't have been right to see Bill Raftery calling a mid-week AAC game between SMU and Tulsa.
Welcome home.
Fox Sports also announced it will debut the conference portion of Big East play with a unique quintupleheader on Dec. 31, with five nationally televised games featuring all ten Big East teams in action. The schedule includes:
12:00 pm: St. John's at Xavier
2:30 pm: Seton Hall at Providence
5:00 pm: DePaul at Georgetown
7:30 pm: Villanova at Butler
10:00 pm: Marquette at Creighton
The arrival of the Blue Demons at Verizon Center around New Year's is not new. The two teams met on Jan. 1, 2011 at Verizon, an 86-75 Georgetown win.
From a 63rd place standing in 2012, Georgetown University remained 63rd in the 2013 NACDA Directors Cup, a national measure of post-season competitiveness across NCAA intercollegiate sports for all Division I institutions.
Georgetown scored well in fall and winter sports, but reached the post-season in only one spring sport (women's lacrosse). Overall, Georgetown finished fifth nationally among Division I-AA (FCS) schools, trailing only Princeton, Harvard, Yale, and Cornell.
The Big East rundown is as follows. Seton Hall did not earn points for a second straight year as it had no post-season appearances across its sports in 2013.
| | |
| --- | --- |
| 2013 | Place |
| 1. Notre Dame | 9 |
| 2. Louisville | 38 |
| 3. Syracuse | 39 |
| 4. Georgetown | 63 |
| 5. Connecticut | 66 |
| 6. Villanova | 75 |
| 7. South Florida | 84 |
| 8. Marquette | 89 |
| 9. Pittsburgh | 109 |
| 10. Providence | 115 |
| 11. Rutgers | 120 |
| 12. St. John's | 132 |
| 13. Cincinnati | 132 |
| 14. DePaul | 257 |
| 15. Seton Hall | -- |
The finish among the ten Big East schools effective July 1:
| | |
| --- | --- |
| 2013 | Place |
| 1. Georgetown | 63 |
| 2. Villanova | 75 |
| 3. Creighton | 84 |
| 4. Marquette | 89 |
| 5. Providence | 115 |
| 6. St. John's | 132 |
| 7. Butler | 156 |
| 8. Xavier | 221 |
| 9. DePaul | 257 |
| 10. Seton Hall | -- |
Here's a recap of Georgetown's past finishes per the NACDA web site:
Year
Finish
Among Big
East Schools
1994
47
3rd
1995
44
3rd
1996
55
2nd
1997
63
5th
1998
62
6th
1999
45
3rd
2000
55
4th
2001
42
3rd
2002
51
3rd
2003
61
5th
2004
53
3rd
2005
74
6th
2006
68
5th
2007
76
7th
2008
77
5th
2009
84
7th
2010
70
8th
2011
55
5th
2012
63
6th
2013
63
4th

The Big East Conference welcomed Val Ackerman as its fifth commissioner Wednesday, positioning the league for the next chapter in its history.
"I am honored to be given this incredible opportunity to work in partnership with the ten world-class institutions that are marching ahead under the Big East banner," said Ackerman, 53, a well known member of the nation's basketball infrastructure, with past experience in the NBA, WNBA, and USA Basketball. "Our mission is simple - to continue and enhance the BIG EAST's legacy of intense competition, spirited rivalries and unparalleled achievement, not only in college basketball, but in all intercollegiate sports."
Ackerman, 53, grew up in Pennington, NJ and played basketball at Virginia, earning her B.A. in 1981. After a year playing professionally overseas, she received her law degree at UCLA. A longtime staff member at the NBA's legal offices, Ackerman served nine years as the commissioner of the WNBA from 1996-2005, and was president of USA Basketball from 2005-2008. Most recently, Ackerman chaired a committee examining significant rules changes needed in NCAA women's basketball.
Ackerman will lead the Big East from offices in New York, where her family is located. A board member of the Naismith Memorial Basketball Hall of Fame, the Women's Basketball Hall of Fame, the Knight Commission on Intercollegiate Athletics and the Virginia Athletics Foundation, Ackerman also teaches a course as an adjunct professor at Columbia University.
"Val has achieved great success within every element of the sports business industry," said Georgetown University president Jack DeGioia (C'79, G'95) in remarks posted to the member school websites Wednesday. "With the psyche of a former Division I athlete, she has marshaled operations that directly resulted in elite levels of play, lucrative sponsorship deals, and lasting partnerships. We are thrilled to welcome her to the Big East."
"We believe we have selected the consummate 21st century basketball executive for the consummate 21st century basketball conference," DeGioia continued. "Throughout her accomplished career as a senior sports executive, Val Ackerman embodies the highest personal and professional values of the sports industry."
"The Big East is incredibly fortunate to have Val Ackerman lead us into this exciting new chapter for our conference," said Rev. Brian Shanley, O.P., president of Providence College. "Val is exactly what the Big East needs - she embodies the highest personal and professional values of the sports industry, and is a hard-charging and innovative leader who can shepherd the conference to continued success."
"Val has a passion for the game of basketball that would do Dave Gavitt proud," Rev. Shanley told the Associated Press. "We were also attracted to Val because she has done a startup before. She brought the WNBA into being, and we conceive ourselves as a little bit of a startup, too."
A 15 team configuration through this weekend, the new 10-team Big East figures to stay that way, according to Ackerman.
"Right now, we love 10," she said. "To be honest, we have so much on our plate right now that expansion isn't even on the radar screen."
Additional coverage from around the league follows below. Ironically, the one place not to find news on the hire is BigEast.org, as it is run by the soon to be American Athletic Conference until July 1 and the AAC has shown no interest in promoting those schools which retain its birthright.
Additional national coverage:
Congratulations to athletic director Lee Reed, who was named to the executive committee of the National Association of Collegiate Directors of Athletics, per the NACDA web site.
With the exceptions of John Thompson and Morgan Wootten, no name may be more closely linked to DC basketball over the last fifty years than George Leftwich. The former Georgetown assistant and longtime high school coach announced his retirement where it all began--Archbishop Carroll High School.
Leftwich arrived at Carroll in 1958, helping lead the Lions to a still-record 55 straight wins over two seasons, earning Carroll the honor of the greatest prep team in local basketball history.
"George was an extremely smart player, which was helpful for me because he taught me how to think the game," Thompson told the Washington Post. "He could shoot like hell and I've never been around anybody who wanted to win as much as he did."
Following high school, Leftwich starred at Villanova before a car accident sidelined a likely NBA career. He began teaching and coaching in the local high school ranks in 1968, including stops at Carroll, Sidwell Friends and Gwynn Park. He served as athletic director at Carroll since 2006.
Leftwich served as an assistant coach under John Thompson in 1972-73 and three years as head coach at UDC from 1988 through 1991. A 1989 article from the Associated Press recalls Leftwich asking Thompson to schedule a game with the Division II Firebirds.
"I tried to beat the hell out of him," Thompson said after the Hoyas won 112-39 on Dec. 16, 1989. "I wouldn't disrespect him by letting up."
"It was a good experience for my kids," Leftwich told the AP. "I can sit and tell them, and I do, that you've got to turn it up a notch if you want to be Division I. They don't understand it, but today they saw it."

John Thompson III is a man who chooses his words carefully, especially to the press. It bears noting that Thompson's announcement of an absence for junior Greg Whittington following a tear of his anterior cruciate ligament (ACL) signals a significant recovery process for the junior forward.
"Greg will return when he is 100 percent healthy," Thompson said in an official release. "I feel for Greg because he's worked extremely hard to prepare for the coming season, on and off the court. I'm confident this is just another setback that in the end will make him even stronger. At this point, there is no specific timetable for his return." The location and incident which caused the injury was not disclosed.
The prognosis on ACL recoveries is generally 9-12 months depending on whether surgery is performed.
News of Whittington on crutches had circulated earlier this week but it was an late night Twitter post from SB Nation's Casual Hoya site that caught the attention of ESPN.com, who cited an unspecified source on a knee injury to Whittington (which could well have been the article itself) but did not elaborate. Later in the day, Georgetown officials confirmed the extent of the injury.
ACL tears have become more common in recent years with the amount of wear and tear basketball players have endured with a nearly year-round cycle of games, practices, and other informal activities. In the college game, the most recent high-profile ACL injury was to Kentucky freshman center Nerlens Noel, who tore the ligament in January, left school in March, and is now a candidate for the NBA draft. Thought to be the top selection prior to the injury, a choice of Noel now comes with some risk.
Whittington averaged 12.1 points per game as a sophomore before being sidelined for academic reasons this past spring and was widely expected to start in the place of NBA-bound Otto Porter at forward.
As noted previously, season-long injuries among Georgetown players are rare but not unheard of. Although players like Ruben Boumtje-Boumtje, Courtland Freeman and most recently Aaron Bowen have earned medical redshirts following injury, only three pre-season injuries since 1978 have cost players an entire season.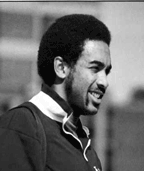 In 1978, lingering foot injuries led 7-0 center Mike Frazier to take a season off the active roster in order to recover. The first seven-footer in program history, Frazier averaged just 1.2 points and 0.9 rebounds in 19 games during the 1976-77 season, and then returned in 1978-79, averaging 4.7 points and 3.3 rebounds over his final two seasons.

The most significant injury in modern Georgetown history was to Ralph Dalton, whose knee injury just prior to his freshman season was so severe he was out for the entire 1981-82 season, and whose injury was later cited in a medical journal. The knee injury led Dalton to wear special shoes to account for the difference after the surgery. Dalton's mobility was affected but neither his courage nor his determination, playing 132 games over a four year career from 1982-86 and averaging 4.0 points and 3.5 rebounds.

Two years ago, it was Moses Ayegba that fell victim to injury, tearing his ACL in the Kenner League quarterfinals. A project recruit, Ayegba arrived with promise but has seen only spot duty since returning in 2012-13, averaging 1.3 points over 34 games.

"He's worked extremely hard this past year but we know, in conjunction with our medical staff, that he will take the necessary steps to get back on the floor as soon as he can," said coach Thompson in 2011.
Additional coverage follows below.
Despite the loss of Whittington, Georgetown still returns four starters from last season's regular season Big East titleists. The open question is how to fill the starting role occupied by the departed Otto Porter and expected to be filled by Greg Whittington.
At this point, Georgetown could go to a three guard rotation of Markel Starks, Jabril Trawick and D'Vauntes Smith-Rivera with Nate Lubick and Mikael Hopkins, or elevate some combination of redshirt junior Aaron Bowen, sophomore Stephen Domingo, or freshman Reggie Cameron into the starting lineup.
With as many as three players possibly sidelined for 2013-14, a bench that was not used extensively in 2012-13 needs to step up across the board in the depth chart below (2012-13 point averages in parentheses):
Guard
Guard
Forward
Forward
Center
Starks (12.8 ppg)
Trawick (5.8)
Bowen (1.8)
Lubick (7.1)
Hopkins (5.9)
Allen (1.0)
Smith-Rivera (8.9)
Domingo (1.0)
Ayegba (1.3)
Cameron (New)
Hayes (0.0)
Caprio (0.6)

---

Sidelined
Sidelined
Whittington (12.1)
Smith (New)
Adams (DNP)
With just under five months until the start of the 2013-14 season, SNY TV's Adam Zagoria posts an early look at the pre-season picks for the conference, with Georgetown on top but a strong showing expected from St. John's. Here are the picks, with last season's record in parentheses:
| | |
| --- | --- |
| 1. Georgetown (25-7) | 6. Creighton (28-8) |
| 2. Marquette (26-9) | 7. Butler (27-9) |
| 3. St. John's (17-16) | 8. Providence (19-15) |
| 4. Xavier (17-14) | 9. Seton Hall (15-18) |
| 5. Villanova (20-14) | 10. DePaul (11-21) |
The University of the District of Columbia has named former Georgetown player and coach Mike Riley (C'78) as its head basketball coach.
"Mike Riley is an outstanding choice to lead our men's basketball program," said UDC athletic director Patricia Thomas. "He has exceptional credentials and experience as a coach and administrator. Most importantly, though, he is a person of extremely high character and values. He is a tremendous leader of men. I have no doubt that he will take the University of the District of Columbia Men's Basketball program to new heights, and our student-athletes will benefit tremendously on the court, in the classroom, and in life by having him at the helm."
Riley, a 1971 graduate of Washington's Cardozo HS, was recruited to Georgetown as a guard in 1974 following military service in the Navy. Riley averaged 2.5 points and 3.0 assists in 105 games for the Hoyas from 1974 through 1978. Following three years on the faculty at Gonzaga College High School, Riley joined fellow classmate Craig Esherick (C'78, L'82) as assistant coaches for the Hoyas in the 1982-83 season. Riley served as an assistant for the next 16 years under John Thompson and six seasons under Esherick. Since 2009, Riley has served as an associate athletic director at UDC.
"As the University continues to move in a positive direction, I look forward to leading this program as one piece of the successful future of the University," said Riley. "We will recruit young men that will work hard and intelligently in the classroom and on the basketball court. We will be positive citizens on campus and in the community. We will represent the Firebird family well in all that we do. It is an honor and a privilege to be selected as the Men's Basketball Coach at the University of the District of Columbia."
Riley replaces Jeff Ruland, who was released in April following a 6-20 record for the Firebirds last season.
Hoya Hoop Club president Al Bozzo (B'85) announced Tuesday he is stepping down after eight years of service.
"As some of you know, after eight years as the President of the Hoya Hoop Club, I am stepping aside. It has been a great honor to serve, but the time is right for me to slide into the role of immediate past president," Bozzo wrote in an e-mail to members.
"The Hoya Hoop Club has been an important part of my life for over a decade," he continued. "I have been honored to serve as our President and to have had an opportunity to meet so many terrific Hoyas, work with wonderful volunteers and staff, and support John Thompson III and Lee Reed. I have been happy to give back to a place as wonderful as Georgetown and have been thrilled to see our club grow over the years. Eight years ago, we had 600 supporters donating about $600,000 per year, and for the last few years we have had well over 2,000 supporters donating in excess of $2 million per year. We have a tremendous club - we are passionate about Georgetown, passionate about basketball and passionate about our Hoya friends. "
Bozzo is a previous recipient of the awarded the J. Gregory Carroll Memorial Award for outstanding service to Hoyas Unlimited and the Alumni Association's William Gaston Award, which recognizes outstanding service and leadership.
A slate of candidates, led by Mark Guerrera (C'91) as incoming president, is awaiting ratification.
It's going to be a different kind of March Madness for Tom Emery and the fans of the University of Connecticut this upcoming season.
Emery is a well known Husky fan from Meriden, CT who made the trip down the New Haven Line each year to Madison Square Garden, where after the first opponent time out, Husky fans would find him in the crowd as he stood up and spelled "U-C-O-N-N, UConn! UConn! UConn!" to rally the thousands of UConn fans that regularly attended the Big East tournament. Today, UConn's successor conference, the American Athletic Conference (AAC), announced it will hold its men's tournament in Memphis, with far fewer Husky fans expected to make the 1,223 mile trip to the FedEx Forum, which is 3.5 hours by air, 19 hours by car, and a whopping two days by Amtrak, with a 12 hour layover in Chicago.
The move south was not unexpected. By 2014, UConn will be one of just two Northeast schools in the league.
The AAC tournament will be shown on ESPN in the time slot formerly held by the Big East, which will return to the Garden for its 32nd consecutive year next spring and be seen exclusively on Fox Sports One.
The NCAA has released its annual Academic Progress Rate, with men's basketball climbing for a third consecutive year.
Academic Progress Rate, or APR, is a four year weighted average of each men's and women's sports team at NCAA member schools. A 1,000 score connotes a 100% graduation rate. The rate consists of one point for each eligible student-athlete and one point for each graduated student-athlete, an index that penalize schools with students that either are ineligible or who leave school early. "The APR is calculated by allocating points for eligibility and retention -- the two factors that research identifies as the best indicators of graduation," wrote the NCAA in 2005. "Each player on a given roster earns a maximum of two points per term, one for being academically eligible and one for staying with the institution. A team's APR is the total points of a team's roster at a given time divided by the total points...

A raw APR score of .925 translates into roughly a 50% effective graduation rate. Beginning in 2014-15, teams below a multiyear rating of 930 over a two year period are subject to a loss of post season privileges, similar to that penalty given Connecticut last season, which rendered the Huskies ineligible for both the Big East and NCAA tournaments.
The multi-year weighted average APR for Georgetown men's basketball is 5th among the 10 Big East schools. Providence College is the only school below the 930 plateau and is listed as a program "in jeopardy" of a post-season ban if they do not raise its scores, according to USA Today.
| | | | | | | | | |
| --- | --- | --- | --- | --- | --- | --- | --- | --- |
| | 2005 | 2006 | 2007 | 2008 | 2009 | 2010 | 2011 | 2012 |
| Butler | 933 | 954 | 965 | 964 | 1000 | 1000 | 1000 | 1000 |
| DePaul | 865 | 893 | 918 | 940 | 987 | 1000 | 984 | 984 |
| Villanova | 1000 | 993 | 990 | 985 | 980 | 974 | 978 | 978 |
| Creighton | 980 | 962 | 956 | 961 | 956 | 960 | 975 | 971 |
| Georgetown | 963 | 970 | 945 | 942 | 937 | 937 | 958 | 966 |
| Xavier | 972 | 976 | 971 | 976 | 985 | 990 | 965 | 965 |
| Seton Hall | 930 | 921 | 924 | 918 | 936 | 935 | 951 | 963 |
| Marquette | 918 | 927 | 954 | 970 | 975 | 980 | 970 | 960 |
| St. John's | 884 | 909 | 918 | 959 | 961 | 968 | 959 | 941 |
| Providence | 936 | 938 | 938 | 939 | 935 | 925 | 925 | 915 |
The Georgetown results among all sports are below. 13 teams scored a perfect 1000 on the rating.
| | | | | | | | | |
| --- | --- | --- | --- | --- | --- | --- | --- | --- |
| | 2005 | 2006 | 2007 | 2008 | 2009 | 2010 | 2011 | 2012 |
| Baseball | 955 | 966 | 975 | 978 | 992 | 996 | 985 | 996 |
| Basketball (Men's) | 963 | 970 | 945 | 942 | 937 | 937 | 958 | 966 |
| Basketball (Women's) | 957 | 970 | 969 | 975 | 982 | 983 | 1000 | 991 |
| Cross Country (Men's) | 985 | 991 | 994 | 1000 | 1000 | 1000 | 1000 | 995 |
| Cross Country (Women's) | 987 | 991 | 993 | 986 | 988 | 992 | 1000 | 1000 |
| Field Hockey | 1000 | 1000 | 1000 | 1000 | 1000 | 1000 | 1000 | 1000 |
| Football | 971 | 955 | 961 | 966 | 968 | 979 | 986 | 977 |
| Golf (Men's) | 1000 | 1000 | 1000 | 1000 | 993 | 1000 | 1000 | 1000 |
| Golf (Women's) | 1000 | 1000 | 1000 | 1000 | 1000 | 1000 | 1000 | 1000 |
| Lacrosse (Men's) | 989 | 989 | 985 | 982 | 987 | 991 | 967 | 990 |
| Lacrosse (Women's) | 990 | 990 | 989 | 989 | 994 | 996 | 1000 | 1000 |
| Rowing (Men's, not an NCAA sport) | * | * | * | * | * | * | * | * |
| Rowing (Women's) | 1000 | 1000 | 1000 | 1000 | 980 | 968 | 1000 | 990 |
| Sailing (not an NCAA sport) | * | * | * | * | * | * | * | * |
| Soccer (Men's) | 988 | 1000 | 989 | 991 | 977 | 966 | 988 | 971 |
| Soccer (Women's) | 993 | 996 | 994 | 991 | 992 | 992 | 1000 | 997 |
| Softball | * | * | * | 1000 | 1000 | 1000 | 1000 | 1000 |
| Swimming (Men's) | 938 | 958 | 969 | 1000 | 1000 | 1000 | [1] | 1000 |
| Swimming (Women's) | 1000 | 1000 | 1000 | 1000 | 1000 | 1000 | 1000 | 1000 |
| Tennis (Men's) | NA | 923 | 952 | 957 | 1000 | 1000 | [1] | 1000 |
| Tennis (Women's) | 1000 | 1000 | 1000 | 1000 | 1000 | 1000 | 1000 | 1000 |
| Track (Men's Indoor) | 1000 | 1000 | 1000 | 1000 | 1000 | 1000 | 1000 | 996 |
| Track (Women's Indoor) | 989 | 993 | 1000 | 989 | 992 | 997 | 1000 | 1000 |
| Track (Men's Outdoor) | 1000 | 1000 | 994 | 1000 | 1000 | 1000 | 1000 | 996 |
| Track (Women's Outdoor) | 988 | 992 | 1000 | 989 | 992 | 994 | 1000 | 1000 |
| Volleyball | 986 | 991 | 987 | 986 | 993 | 993 | 1000 | 1000 |
Note 1: Did not report; fewer than three student athletes in recruiting class.
Former assistant coach Kenya Hunter's move from Georgetown to the University of Nebraska has garnered a number of questions from the basketball media, ranging from why someone would leave Washington for Lincoln, MO, to whether this was a sign of instability in the Georgetown program. Coach Hunter talked to Yahoo Sports on the move.
"I'd been at Georgetown for six years going on seven. I thought it would be a good time to make a change and learn a different way," Hunter said. "Obviously Nebraska is known for football, but with Coach [Tim] Miles coming in last year and winning games, the excitement for basketball is growing. I wanted to be part of that."
"People thought I got forced out or whatever, but that's not true," he said. "Coach Thompson knew when I went on my visit to Nebraska last week that there was probably a great chance of me leaving, so it was a case of him being proactive and making sure he was covered [with the addition of Kevin Sutton] if I was to leave."
Yahoo noted that Hunter will make $230,000 a year at Nebraska.
"I think it's win-win," he said. "My experience as a coach and recruiter can help Nebraska and Georgetown is getting two guys who will continue the success they've had."
As discussed earlier this month, Patrick Ewing (C'85) has accepted an offer to join the staff of the Charlotte Bobcats, reports the Charlotte Observer.
This will be Ewing's fourth stop as an NBA assistant, following work with the Washington Wizards (2002-03), Houston Rockets (2003-06) and Orlando Magic (2007-12).
Meanwhile, the Observer reports that Otto Porter will not be participating in a workout with the Bobcats, who hold the fourth pick. According to Porter's agent, David Falk, he will be working out only with the teams with the top three draft selections.
Was it just a slow news day?
A number of media sources picked up on a Washington Post column making fun of the generic employment listing Georgetown made for its assistant coach position. Such boiler plate descriptions are altogether common, yet this seemed to gather attention all its own.
Among the requirements listed in the posting, per USA Today:
Bachelor's degree required
Experience coaching in the sport of basketball
Knowledge and understanding of all aspects of the game of basketball
Knowledge of athletics recruitment methods and techniques.
Ability to create a database for all prospects
Ability to make administrative/procedural decisions and judgments
Valid driver's license with good driving record; must be insurable
Proficient in computer use and relevant Microsoft applications
Available weekends and evenings
"You may make fun of this list, but you know what? None of these things are incorrect," said USA Today.
Following news last week of the addition of George Washington assistant Kevin Sutton, a release at GUHoyas.com has confirmed the hire, along with the departure of the staff's longest tenured assistant.
"I'm excited to have Kevin join my staff," said coach Thompson in the release. "I've known Kevin for a long time and he has built a tremendous reputation as a great teacher of the game. He's a well-respected veteran in our game."
Concurrent with Georgetown's announcement, the University of Nebraska announced that assistant coach Kenya Hunter would be joining that program.
"I'm really excited to add Kenya Hunter to our staff. He brings a wealth of experience in many areas which will help the Huskers reach our goals," said Nebraska coach Tim Miles. "Through my discussions with Kenya, I was very impressed with his knowledge of the game and his feel for the game, and I believe his extensive network of contacts will help us expand our recruiting boundaries."
Hunter joined the Georgetown staff in 2007.
A link from the NCAA has confirmed the Kenner League will begin play July 6 and continue through August 12 at McDonough Gymnasium.
Thursday, we noted that news by Twitter can be a slippery slope. So it is with the news of Georgetown's season opener with Oregon.
According to the Portland Oregonian: "ESPN said the site is being finalized, but the Ducks men's basketball Twitter account announced the game would be in South Korea. The tweet has since been deleted."
One day after news surfaced that Georgetown would add former Northwestern assistant Tavaras Hardy, a news release at GUHoyas.com confirmed the hire.
"We are excited to welcome Tavaras to Georgetown," said head coach John Thompson III. "He brings a wealth of experience to the Hilltop. His strengths are not limited, he is a veteran recruiter, he is a tireless worker and he can teach the game."
A release on another apparent coaching hire, Kevin Sutton, was not posted.
Georgetown will be breaking out the camouflage jerseys once again, as ESPN.com reports the Hoyas will open the 2013-14 season versus Oregon at as part of the Armed Forces Classic.
The Hoyas opened the 2012-13 season versus Florida onboard the USS Bataan, but weather conditions scuttled the game at halftime, rendering it a no-contest. Last year's Armed Forces Classic event between Connecticut and Michigan State was held at Hangar 5 of Ramstein AFB in Germany, but a location for this year's event has not been finalized.
Oregon (28-9 in 2012-13) played Georgetown in a two game series in the 2005-06 and 2006-07 season, with each team winning on its opponent's court. The Ducks are the last non-conference team to have won at Verizon Center over the past 44 games.
The Chicago Tribune reported Thursday the addition of Northwestern assistant Tavaras Hardy to the Georgetown staff, replacing Mike Brennan.
Hardy, 33, played at Northwestern from 1998 to 2002 and joined the Wildcats' staff in 2006 under head coach Bill Carmody. As Carmody was from the line of Princeton coaches, Hardy is familiar with the motion offense employed within the Georgetown program and is considered a solid recruiter in the Midwest.
On April 5, Northwestern announced Hardy had been retained by incoming coach Chris Collins. There has been no statement on the departure.
"When I first got the job, my first order of business was to make sure Tavaras stayed," Collins told the Daily Northwestern. "I know how highly respected he is and what he's done as a coach, as a recruiter, and how much he loves Northwestern."
"This all happened very quickly," Hardy told the Tribune. "I didn't seek this opportunity. I wasn't out there looking....It wasn't about money or anything like that. It was an opportunity to grow in my career."
Meanwhile, the GW Hatchet reports that Kevin Sutton, an assistant at George Washington, will also be joining the Georgetown staff, though the position he is filling was not discussed.
Additional coverage follows below:
Rising junior Greg Whittington will be eligible for the 2013-14 season, said head coach John Thompson III in an interview with Ben Standig at CSN Washington.
Whittington was declared academically ineligible for the spring semester, playing his last game on Jan. 9.
"I think Greg grew up a lot this year, a hell of a lot. It was painful for him," Thompson said. "He's made strides, not just in the classroom, but who he is. He's growing up."
Aside from the transfer of Brandon Bolden, Thompson told Standig no other transfers are taking place and that Bolden's scholarship is not expected to be filled over the summer.
"Everyone else is coming back," Thompson stated.
Coach Thompson was less certain on the status of Josh Smith, who, according to various sources, needs an NCAA waiver to play beyond a single semester in the spring of 2014.
"Thompson declined comment on Smith's ongoing eligibility situation," writes Standig. "Asked if he expects to play for the team next season, the coach paused before responding with a tentative 'yes.'"
---
HoyaSaxa.com: The One-Stop Web Site For Hoya Basketball™
An independent web site not affiliated with Georgetown University. All rights reserved.