Home > 2007 Season In Review

Georgetown Football: 2007 Season Recaps
Complied from HoyaSaxa.com coverage.
Game #1: Stony Brook (Sept. 1)
The Georgetown defense gave up 564 yards as the Stony Brook Seawolves powered past Georgetown 35-28 in the season opener for both schools.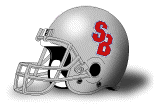 The Seawolves opened the game with 12 scholarship transfers from Division I-A teams, 11 on defense. In the early minutes, however, it was the offensive transfer that made immediate impact. Brandon Mason, a transfer from Pitt, led the way on a seven play, 69 hard drive, plowing for 44 yards in just three attempts and setting up the Seawolves for a six yard pass to take the lead, 7-0. The quick drive began a run where the Seawolves never punted for the entire game.
Following a Georgetown punt, SBU responded with another scoring drive, a balanced 12 play drive, 80 yard drive to put the Seawolves up 14-0 early in the second quarter. By the end of the first quarter, the Seawolves had outgained the Hoyas 118-18.
The Hoyas finally got into the game by leveraging its run game with short passes. RB Charlie Houghton, who carried the ball only twice all day, helped open the options with a pair of pass completions in GU's next series, where the Hoyas never saw third down until the ninth play in the series. On a third and two at the Stony Brook 13, , where Robert Lane connected on a 13 yard run to close to 14-7, but the defense could not stop anything related to the SBU running back corps, giving up a a third touchdown within two minutes, 21-7.
Georgetown answered back with a seven play, 77 yard drive, capped by two passes of 30 and 40 yards to set up a Bassuener run for the touchdown, but saw the kick blocked, 28-13. Stony Brook continued unabated on a 10 play drive that reached the one yard line, but SBU was stopped at the one and failed to get its play set for the final play, watching the clock run out as the half ended, a half in which it collected 332 total yards but over 60 yards in penalties.
In its opening drive of the second half, Georgetown's offense proved its second quarter efforts were no fluke. Although SBU Chuck Priore attributed his team's slow reaction to a lack of game film on the Hoyas, Georgetown began to pick apart the SBU defenses with consistency. The Hoyas opened the second half with a 7 play, 71 yard drive, highlighted by a fake field goal attempt which saw freshman Nick Parrish catch a pass from RB Robert Lane for the score. A two point conversion tied the score with 10:11 to play.
The problem was that if Stony Brook's defense couldn't figure out Georgetown, the Hoya defense couldn't stop the Seawolves. SBU answered the Hoyas' tying score with a nine play, 59 yard drive, aided by a pas interference penalty that allowed SBU quarterback Josh Dudash to connect on a three yard pass, 28-21. When a Georgetown drive stalled at midfield late in the third, Stony Brook went on a 15 play, six minute drive that moved the ball right down the field, adding an insurance touchdown early in the fourth, 35-21. The Hoyas answered the bell with a touchdown, 35-28, but saw SBU drive the field yet again, only to miss a 44 yard field goal with 1:05 left. Georgetown's last chance drove to midfield, but ran out of time at game's end.
Positive signs for Georgetown include its offensive efficiency. Matt Bassuener finished the game 20-26 for 226 yards, with no turnovers. Its defense suffered mightily, however, giving up an average of 7.4 yards per carry and 11.3 yards per pass. Stony Brook running backs Brandon Mason and Conte Cuttino combined for 39 carries for 286 yards, while Bassuener's 41 yards led the Hoyas on the ground. SBU held a 349-128 advantage on the ground which proved the difference.
Game statistics:


                     GEORGETOWN      STONY BROOK
First downs                  20               29
Rushed-yards             28-128           47-349
Passing yards               231              193
Sacked-yards lost           1-2              0-0
Return yards                  0                0
Passes                  21-27-0          17-23-0
Punts                    2-46.5              0-0
Fumbles-lost                0-0              0-0
Penalties-yards            6-33           11-125
Time of possession        27:44            32:16

Additional links follow below.
Game #2: Lafayette (Sept. 8)
Lafayette College scored on each of its first two possessions and never looked back in a 28-7 win at the Multi-Sport Field Saturday.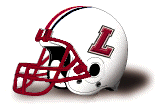 The Leopards (2-0) took a cue from Stony Brook, which had successfully opened gaps in Georgetown's defense. In its first drive, the Leopards used the pass to soften up the GU defenses, going 67 yards in eight plays via pass plays of 16, 31, and 11, the latter a TD pass from QB Mike DiPaola to WR Shaun Adair, 7-0.
The Hoyas answered with a good drive of its own, mixing rushing and passing plays and advancing to the Lafayette 29, but Matt Bassuener missed on three straight passes and the Hoyas turned the ball over on downs at the LC 39. Running back Maurice White went to work, rushing three times for 14 yards before DiPaola stung the secondary yet again with a 26 yard pass to Adair, setting up White for three straight carries, the last of which was a four yard run untouched into the end zone, 14-0.
The Lafayette defense began to flood the front lines to bring the GU offense to a standstill. On its next two drives, GU combined to rush for just seven yards and go 1-6 in the air for eight yards. While the Hoya defense held Lafayette on its next two possessions, Georgetown was losing the field position game, and on its third straight punt left the Leopards at midfield with 6:05 left in the first half. DiPaola found WR Kyle Roeder alone for consecutive 14 yard passes before White ran 21 yards for the TD, 21-0.
Following a DiPaola interception at the Leopard 43 with 2:10 left, Georgetown had its best field position of the afternoon. After a pair of plays advancing to the LC 29, QB Matt Bassuener was caught behind the line on consecutive possessions and the Hoyas turned the ball over on downs with :10 left in the quarter. For the first half, Lafayette outgained Georgetown 230-79, holding the Hoyas to just 16 yards on the ground.
Georgetown opened the third quarter much as it had ended the second. The Hoyas ran six straight rushing plays to get over midfield, but lost five yards on a fourth and one for its second straight series lost on downs, only to add a third when a 10 play drive ended when Kyle Van Fleet was held to one yard on a fourth and two.
Heat and humidity began to take its toll on the Leopards, even with the game apparently out of reach. QB Mike DiPaola left the came with leg cramps, with RB Maruice White soon replaced by Anthony D'Urso. The teams traded punts before Bassuener was intercepted at the 39, returned for the touchdown, 28-0. Georgetown picked up a late score to close to 28-7.
Georgetown's rushing game was held in check throughout the game. The Hoyas fared poorly in fourth down situations any of which could have made the game interesting but none of which helped change the outcome. Kyle Van Fleet accounted for 50 of the team's 68 yards, while PL Rookie of the Year Charlie Houghton's running game has ground to a halt. Houghton leads the team in receptions (12) but has a net of one yard in only six carries.
Game statistics:


                    LAFAYETTE       GEORGETOWN
First downs                20               12
Rushed-yards           47-188            42-74
Passing yards             159              131
Sacked-yards lost        2-12             2-13
Return yards               95                8
Passes                10-19-1          17-27-1
Punts                    3-42           5-48.4
Fumbles-lost              2-1              3-1
Penalties-yards          8-65             3-20
Time of possession      29:07            30:53

Additional links follow below.
Game #3: Yale (Sept. 15)
"[Georgetown] clearly had great skill players, but their lack of size on the offensive line forced them into this strategy. They were able to move the ball in small but consistent portions throughout the game. However, once the Hoyas were forced to run more conventional plays near the goal line, the Yale defense put on a show."--Yale DE Stephen Schmalhofer
The media suggested it wouldn't be close. In the end, it was a little too close for comfort.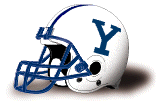 A pair of goal line stands afforded #21-ranked Yale University a 28-14 win over Georgetown before a sold-out crowd at the Multi-Sport Field Saturday, in a game that won admirers on both sides of the field for the potential of the Georgetown team in the weeks and years to come.
The opening drives, however, offered little such promise. Georgetown began with a three and out, punting to the Yale 40. From there, the Bulldogs wasted little time in exposing weaknesses in the Georgetown defense, including a depleted linebacker corps and a young secondary. Pass plays of 16 and 20 yards set up Yale in the red zone, where All-America candidate Mike McLeod went to work in two rushes totalling 21 yards for the quick score, 7-0. Georgetown answered in its next drive with a 30 yard misdirection run by RB Kyle Van Fleet to enter Yale territory, but the drive stalled soon thereafter.
Two series later, Yale was back in business. Despite its strengths in the running game, QB Matt Polhemus picked apart Georgetown in a series of midrange passes to move the Elis down the field. Polhemus was 3 for 4 for 62 yards in a three minute drive that ended with McLeod's second score, 14-0. By the end of the period, Georgetown was in familiar territory--behind. For the 21st time in its last 25 games, it was held scoreless in the first quarter, but this was a game where their response to adversity became the storyline of the day.
With Yale's defense having contained the Hoyas in three series, QB Matt Bassuener went to the air, sort of. A series of short passes at or near the line of scrimmage began to open holes in the Yale defense, with the quicker GU receivers able to get a few extra yards on the linebackers. A pair of passes from Bassuener to freshman WR Mychal Harrison got the Hoyas to midfield before punting in its first series of the second quarter, while the GU defense was adjusting to Yale's offensive sets. McLeod was held to five yards in his next three carries. From a Yale punt with 12:31 to play, Georgetown engineered one of its best drives of the season--a 12 play, 68 yard effort that was methodical at leveraging Georgetown's relative quickness from its formations.
After a series of plays alternately leveraging Harrison and RB Kyle Van Fleet, a pair of rushes by Charlie Houghton got the Hoyas into Yale's red zone, and Bassuener navigated the Hoyas to the Yale 12 on a 4th and one running play by Harrison. On a second down from the eight, Bassuener found Harrison open in the end zone, 14-7.
Yale's next series mixed up the rush and pass plays, but a 32 yard pass play to WR Jarrett Drake appeared to set up the Bulldogs for a third score at the GU nine before the defense tightened and forced a field goal attempt, which sailed left. With 2:25 to play, Georgetown took over for what might have been the turning point of the game, if not for a controversial play at the end of the half.
Bassuener went to work in the drive, completing five of seven passes and advancing to the Yale 36 before with its time outs spent After an rushing play and incomplete pass, Bassuener found WR Brent Craft with a 27 yard pass to the three yard line with 8.2 seconds to play. On the next play, Bassuener's pass to Houghton at the end zone was incomplete, but the fickle MSF scoreboard still stood at 7.8 seconds. After a dispute from Yale officials, the clock was reset to six seconds. On second down, Bassuener briefly stumbled on the snap, but recovered to narrowly miss Craft in the end zone with 0.3 seconds remaining on the clock. The whistle had blown, but the clock ticked down and out.
Yale players started heading off the field but were motioned back by the officials, as Georgetown coach Kevin Kelly heatedly told the officials that time remained for one more play--either a field goal or a try at the end zone. Whether as a result of the back judge, the timekeeper, or the general doubts of the aging scoreboard, the officials disallowed the remaining time and sent Georgetown and Yale to intermission with the Hoyas getting no scoring chance at all. What could have been 14-10 or even 14-all would have been a huge boost for the Hoyas, only to be passed over by the officials.
If the scoreboard fiasco wasn't the clincher, the first two series of the third quarter might have done so. Yale opened the third quarter by catching the Hoyas a little flat-footed, with a 27 yard kickoff return and rushers of 13, 8, and 11 yards to quickly advance to the GU 25. A 15 yard pass from Polhemus to Jarrett brought Yale to the GU 10, and on a fourth and goal McLeod powered over the left side for the score, 21-7.
Georgetown answered with another impressive attack, skilfully leveraging its speed off the option with crisp, short passes to get a step on the Yale linemen. A 15 play, 73 yard drive followed, with only two third downs reached before entering the Yale red zone. The Hoyas advanced to the Yale one, where both Van Fleet and Houghton were stopped on runs up the middle short of the goal line, and GU turned the ball over on downs for a second consecutive series.
The Hoya defense began to step up, holding Yale to three and out and driving the ball to midfield, keeping the Bulldogs in poor field position for much of the second half. After holding Yale to a second series inside its 10 midway in the fourth, the Elis punted to midfield, where Bassuener went to work once again. Hitting five of six passes in a 12 play drive, Bassuener fired a pass to slot back Anthony Homsey with 4:11 in the third, 21-14, and the Hoyas were back in the game with 6:00 left.
Special teams again failed the Hoyas, as Yale's Reid Lathan returned the kick 28 yards to set up Yale near midfield, upon which Mike McLeod turned in his best runs of the game. McLeod rushed six times in an eight play drive, carrying the Hoya defense for 35 yards in his last three carries and a 14 yard pop off left tackle for his fourth TD, 28-14.
Georgetown took over with 2:08 to play, where a reverse on the kickoff drove Georgetown deep into Yale territory at the Elis' 36. After a Bassuener play advanced the Hoyas to the Yale 21, his next pass was in very tight coverage and picked off at the 14.
Despite its lofty status against what the Yale Daily News called a "historically dismal" Georgetown team, only 26 total yards separated the two teams. For Yale, McLeod and WR John Sheffield accounted 272 of Yale's 398 yards, but Georgetown's yards were more widely spread. The game may have been the return of RB Charlie Houghton, who rushed for 98 yards after having been held to two yards in his prior two games. It was also the arrival of Mychal Harrison, with 12 catches for 70 yards. Matt Bassuener was 27-37 for 181 yards--while that's an average of less than seven yards a throw, the short pass was considerably more effective than in the previous two weeks. Georgetown held a five minute edge in time of possession, but one has to wonder what might have been with a little help on those two fourth down drives.
"I've got a knot in my stomach right now because I thought they played their hearts out and I really thought we had a chance to win that ball game," head coach Kevin Kelly said in post-game comments. "I see a lot of positive things...I think we can win some football games."
Georgetown heads on the road to face Holy Cross, which defeated Harvard for the first time since 2000 in a 31-28 win in Worcester this past week.
Game statistics:

                       YALE       GEORGETOWN
First downs              21               23
Rushed-yards         41-205           41-191
Passing yards           193              181
Sacked-yards lost       0-0              1-2
Return yards             21               -7
Passes              14-22-0          27-37-1
Punts                4-40.3             5-38
Fumbles-lost            2-0              1-0
Penalties-yards        6-40             3-17
Time of possession    27:32            32:28

Additional links follow below. Three Connecticut dailies were able to travel six hours to cover the game; the two Washington dailies were unable to travel 15 minutes to do likewise.
Game #4: Holy Cross (Sept. 22)
Georgetown turned in a thoroughly non-competitive effort in a 55-0 runaway by Holy Cross at Fitton Field Saturday. Sadly, the score could have been even worse.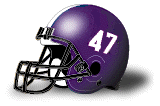 Holy Cross moved with little resistance in this game. After a kickoff return to the 40, the Crusaders marched 60 yards in six plays over just 1:57 to open the game, 7-0. The last two plays featured rushes of 12 and 17 yards to cut open the Georgetown secondary and set a course for what was to follow.
Georgetown's first series was emblematic of the game to come. Two rushes for two yards led to a third and eight, where a pass advanced no further than the line of scrimmage. After the Hoyas went three and out, HC answered with a five play, 46 yard drive, 14-0, in 1:19. A 30 yard pass play from QB Dominic Randolph to WR Ryan Maher set HC up at the five for the score.
Georgetown's second drive seemed to be stuck on the same page as its first--two rushes for three yards, and a third down pass, this time incomplete. On its third series with more than 8:00 left in the first quarter, HC went deep again. Randolph found WR Thomas Harrison open for 48 yards to the Georgetown 22, and when RB MIke Kielt went 13 yards, the Crusaders appeared to be heading to a third score, but Kielt fumbled inside the 10 and the Hoyas recovered. On a third and six at its 10, Georgetown promptly returned the ball via a fumble of its own, setting up the 'Saders at its ten, settling for an easy field goal, 17-0. The quarter ended thusly, marking the 22nd time in the last 26 games Georgetown had failed to score in the first quarter. Georgetown's record over those 26 games? 6-20.
The second quarter proved even worse. In the quarter, Georgetown managed one first down amidst four punts and two fumbles, holding the ball for only 4:18 of the entire quarter. Holy Cross's second quarter possessions consisted of a 11 play, 80 yard TD, a 12 play, 79 yard TD, a field goal following a second GU fumble inside its 20, an interception in the end zone which prevented another HC score, and a touchdown following off a Georgetown fumble at its 10 with 45 seconds to play, 41-0. For the half Georgetown, was outgained 439-33, with the Crusaders posting 21 first downs to Georgetown's one. Holy Cross' average starting field position was the Georgetown 45.
The 41-0 halftime deficit has been topped only twice in modern history, most recently a 49-0 halftime spread to Lehigh in 2002. For that game, Georgetown managed 69 yards passing and -17 yards rushing in the first half. In 2007, Georgetown gained 17 passing yards and 16 rushing.
After nine series in the first half, Georgetown managed only four in the final 30 minutes. The first series seemed strange to the Holy Cross announcers expecting Georgetown to cut loose. Instead, the GU playbook read like the first half:
1st down: Harrison rush, 4 yards
2nd down: Van Fleet rush, no gain
3rd down: Bassuener pass, 3 yards
4th down: Punt
Holy Cross drove the ball inside GU territory to the 33, but stayed on the ground with second teamers and GU forced the first of HC's two punts in the game. Back came the Hoyas, and back came the three and out. HC took over at its 40 and Randolph was in no mind to let off the accelerator. A pair of pass plays keyed a nine play, 60 yard drive, 48-0 midway in the third. Georgetown took over in a drive that netted its second and final first down of the game, but ran all eight plays via the rush:
1st down: Bassuener rush, 7 yards
2nd down: Harrison rush, 2 yards
3rd down: Van Fleet rush, 5 yards
1st down: Van Fleet rush, 7 yards
2nd down: Burgner rush, 1 yard
3rd down: Bassuener rush, 1 yard loss
4th down: Harrison rush, 5 yard loss
The fourth down gamble left the Crusaders at midfield, answered by six straight rushes driving 49 yards for the score, 55-0 with 13:09 in the game. Georgetown's final drive stayed on the ground:
1st down: Lane rush, 1 yard loss
2nd down: Burgner rush, 5 yards
3rd down: Burgner rush, 4 yards
4th down: Punt
Holy Cross tried to run out the clock, settling for a punt with 4:24 to play, only to have Georgetown fumble the punt and leave HC at its 32. The Crusaders drove to the eight before putting on the brakes as time ran out.
Holy Cross QB Dominic Randolph was 22-33 for 302 yards; overall, the Crusaders finished with 33 first downs amidst 92 plays and 614 yards, compared to 41 plays, two first downs, and 65 yards for the Hoyas.
Game statistics:

                 GEORGETOWN       HOLY CROSS
First downs               2               33
Rushed-yards          26-43           59-312
Passing yards            22              302
Sacked-yards lost       0-0              0-0
Return yards              0               53
Passes               9-13-0          22-33-1
Punts                8-47.4             2-29
Fumbles-lost            4-4              1-1
Penalties-yards        5-35             6-50
Time of possession    20:16            39:44

Additional links follow below.
Holy Cross entered the game with a veteran lineup and Georgetown, well, did not. Did it make a difference? Here's a comparison between the teams by class year in the offensive and defensive two-deep posted prior to game time:
Two-Deep

Starters Only

Holy Cross
Georgetown
Holy Cross
Georgetown
Fr
1
12
0
2
So
11
15
3
9
Jr
18
9
11
4
Sr
14
8
8
7
A year ago, what kind of team was GU against Holy Cross in a 26-13 season opening loss? A year ago, upperclassmen held 18 of 22 starting positions; in 2007, just 11.
GU 2006 vs. Holy Cross

GU 2007 vs. Holy Cross

Offense
Defense
Offense
Defense
Fr
1
0
1
1
So
2
1
5
4
Jr
6
5
1
3
Sr
2
5
4
3
Most Georgetown box scores draw middling interest from fans on a Saturday evening. Not so on Saturday.
A Crusader fan posting on the Holy Cross message board wrote: "I have been attending games at Fitton [Field] regularly since 1973 and I can never recall such a thorough belt whipping as I witnessed today. [Rick] Carter and [Mark] Duffner had some dominating wins but I can't say any other game came close to yesterday's performance. We could have achieved a triple digit margin of victory if we pulled out all stops. I feel badly for Georgetown today. It must have been very painful for their fans."
From the HoyaTalk board, these thoughts: "Unfortunately, I was there today. I played football for a lot of years and watch it weekly. With that background, it was perhaps, the least competitive game I have ever seen. When I say Georgetown was terrible, it is a vast understatement. We had, I think 2, first downs. We had 2 plays that went for longer than 5 yards (a QB keeper for six, Houghton on a swing pass for 7). Our first offense was not as good as HC's second-third defense. Our d-backs did not defense a single pass. The offensive play calling was atrocious. To have a third-and-thirteen (which Gtown got a lot today) and throw a 3 yard swing pass is just, well, awful."
From the Forming At The North End blog, this note of caution: "A loss like this is not necessarily indicative of the level (or lack thereof) of consistent fan support for the 0-4 Georgetown program. It isn't a reflection so much of GU's institutional commitment as much as it is an example of just how far Georgetown has to go. Stepping back in to MAAC play is not a realistic option. The Patriot League is the right league for GU to place its football team. However, the timeline involved in making GU a competitive program maybe just "moved to the right" a bit."
A win versus Cornell would--no, make that will-- certainly help move it back in the right direction.
Game #5: Cornell (Sept. 29)
In an otherwise unremarkable game, Cornell posted 469 yards of total offense in a 45-7 walkover of the Georgetown Hoyas at its 68th Homecoming Game before a second sellout crowd this season at Multi-Sport Field. The Hoyas' inexperience and conservative offense continue to be its biggest adversaries in making plays on the margin that could provide a fighting chance. Saturday's battle offered precious few of either, ending a seven year unbeaten streak at Homecoming games.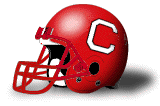 The Hoyas opened the game crisply with a pair of plays that advanced the G-men to midfield. A pair of runs by Charlie Houghton advanced the drive to the Cornell 31, but QB Matt bassuener was sacked on consecutive downs, the latter being a nine yard loss on 4th and nine, as the Hoyas came up empty. Cornell answered not with all-Ivy RB Luke Siwula, but Stephen Liuzza. Liuzza, who had rushed for 10 yards all season and was not even on the Cornell two-deep, rushed for 55 yards on four carries, carrying the Big Red to the goal line where, on a fourth and one, Siwula took the ball over for the score, 7-0.
Georgetown went three and out on its next series, answered by Cornell in a six play drive that stalled at the Hoya 30 and ended with a missed field goal attempt. At quarter's end, GU was being for the 23rd time in its last 27 games.
The Hoyas got a first down on its next drive, but the drive stalled and Cornell forced a punt. Cornell's special teams blocked Chris MacGriff's punt at the 18, but Cornell turned the ball over via an interception near the goal line. Georgetown moved the ball to its 30, but its punt coverage failed once again and left Cornell with a short field. Siwula rushed for 18 yards and caught a 14 yard pass in a nine play, 67 yard drive, 14-0.
Both teams traded punts late in the quarter, but on a fourth and nine at the Cornell 36 with 1:43 to go, Georgetown went for first down and failed again. With the time on the clock, the Big Red moved sharply down the field, a six play drive aided by a Georgetown personal foul that kept Cornell on track. With six seconds in the half, Siwula popped through the line 12 yards for the score, 21-0.
Cornell took over to begin the half and moved on the Hoyas again. Georgetown gave up a pair of unnecessary personal fouls in the nine play, 63 yard drive, 28-0, notable more for its brevity (2:38) than its outcome. Georgetown opened the quarter with a first down pass, but retreated to the grinding rush which Cornell soon contained, and GU punted for the fifth time in its last seven drives. Cornell held the ball over 10 minutes in the third, adding a field goal 31-7. Georgetown's best drive of the game came from, no surprise, the pass, where Kyle Van Fleet found a seam in the CU defense and went 53 yards to the Cornell five. The Georgetown band was excited enough to start the fight song on first down, and finished it when Bassuener ran it in two plays later, 31-7.
Cornell saw little need to call off the dogs and continued to drive on a worn out GU defense. A ten play, 68 yard effort extended the lead to 38-7 early in the fourth, a nine play drive added a TD late in the fourth.
For the Hoyas, Robert Lane led the team in rushing with 59 yards, while Charlie Houghton carried 11 times for 22 yards. Bassuener was 11-22 for 173 yards, though 53 of that was from one pass. Defensively, the Hoyas held Siwula under 100 yards but failed to stop much else. It was the fifth time in the last seven games the defense has allowed 400 or more yards in a game; in its last two games, it has given up 100 points.
Georgetown begins a run of four road games in its next five, starting in Philadelphia against an angry Penn team which was stung by Dartmouth Saturday. At 0-3, the Quakers are out for redemption in a big way, while Georgetown seeks its first road win in over two seasons.
Game statistics:

                  CORNELL       GEORGETOWN
First downs            26               14
Rushed-yards       42-263           39-157
Passing yards         206              173
Sacked-yards lost     0-0             5-28
Return yards           79               13
Passes            26-35-1          12-24-0
Punts                3-39             7-36
Fumbles-lost          1-0              2-0
Penalties-yards      9-77             5-54
Time of possession  32:54            27:06

Game recaps follow below. Another MIA day from the local press.
Game #6: Pennsylvania (Oct. 6)
Vince Lombardi once wrote: "Football is only two things - blocking and tackling." As the Georgetown Hoyas enter the remaining games of the 2007 season, neither has been enough.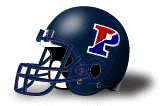 The heretofore winless University of Pennsylvania team needed only a quarter to walk over the Hoyas, 42-13, before 8,823 at Franklin Field Saturday. Outmatched on the lines for a sixth straight week, Georgetown offered little resistance to a team that was in need of a win and was determined to get it.
On its opening drive, Penn went 83 yards in nine plays, reaching third down just once. Two pass plays totalling 40 yards led the drive, as Penn receivers were able to get into sparse coverage and pick up extra yards on missed Georgetown tackles. A four yard run by RB Joe Sandberg provided the first score, 7-0, as he picked up 44 yards on the opening drive and 117 yards on the game, all in the first half. It was the sixth straight game Georgetown has given up a touchdown in the opponent's first possession of the game.
Georgetown opened the game with a change at QB, opting for Robert Lane over Matt Bassuener. "We had trouble starting out the first quarter, so we wanted to try something different as far as running the football," said head coach Kevin Kelly to the Daily Pennsylvanian, but Penn's quicker ends forced Lane into a horizontal running game with otherwise predictable results.
The first drive featured three runs and a punt. Penn answered with a 11 play, 71 yard drive that saw Sandberg gain another 26 yards in the series. Quarterback Bryan Walker ended the drive with a five yard pass to WR Jason Miran, who was not even on the Penn two-deep in the game program.
Series two for the Hoyas was a reprise of the first, all on the ground. Penn took comparatively less time to strike again, converting on a third and two at midfield for seven, than popping through the tiring GU line for a 38 yard run, 21-0.


"We have a young defense and we didn't slow them down and didn't get any first downs, so that snowballs and you become one-dimensional," Kelly said.
On Georgetown's next series, bad luck followed. With the quarter winding down, Lane lost a yard on the opening play and had the ball on the ground before the whistle had stopped play, handing Penn a gift at the Georgetown 12. Two plays later, Sandberg took it home in a 13 yard run to the end zone, 28-0, with :12 left in the quarter.
The first quarter stats were as follows:


                  GEORGETOWN     PENNSYLVANIA
First downs                0               12
Rushed-yards            7-18           17-140
Passing yards              0               80
Sacked-yards lost        0-0              0-0
Passes                 0-0-0            6-9-0
Punts                 2-40.5              0-0
Fumbles-lost             1-1              0-0
Penalties-yards          0-0             1-10
Time of possession      3:55            11:05

How bad was it? Following the fourth score, the official Penn recap reads: "it was pretty much a walk-through after that."
Georgetown played on. Lane opened up the next drive with two pass plays to midfield, but carried twice for no gain and the Hoyas punted. Penn punted on its next series whereupon Lane drove the Hoyas to midfield, but was battered on a run play and gave up the ball on the next play at its own 34. Penn drove to the GU 30 and attempted a field goal, which was blocked. Georgetown advanced to the Penn 42 but on a 4th and 9, threw the ball for only three yards, turning the ball over on downs with a short field. The Quakers answered with a six play, 61 yard drive, with Walker finding Tyler Fisher alone in the end zone from 26 yards, 35-0.
Georgetown managed a touchdown in the third and fourth quarters. Following the battering taken by Lane in the first half, Matt Bassuener joined the huddle in the third, engineering a 12 play, 69 yard drive that was capped by a 17 yard pass to Kyle Van Fleet, 35-6. The WFIL-AM announcers made light of the score, calling it Georgetown's first points against Penn since 1893 (the Hoyas had been shutout in three games prior to 1924, and tied the Quakers 0-0 in 1937). The second score came midway in the fourth, aided by a 23 yard pass to Brent Craft and an 11 yard pass to Van Fleet for the score, 42-13.
Statistics reflect the outcome. Charlie Houghton led the Hoyas with 36 yards rushing; the team as a whole carried the ball 41 times for only 97 yards. Bassuener was 14-25 for 123 yards, while Walker was 14-24 for 180 for the Quakers, much of it early in the game. Penn outgained the G-men 433 to 237, despite picking up 102 yards in penalties compared to just one penalty for Georgetown. While there were some good performances from players like Kyle Van Fleet and Alex Carroll in second half action, the Hoyas remain a step slower than their opponents, and the opponents have taken notice.
"It was a different attack than what we're used to seeing, but I think it really plays to the strength of our defense," Penn LB Joe Anastasio said to the Daily Pennsylvanian in the link below. "It just became a speed game to the outside. Luckily our nickels and defensive ends are fast enough to make the plays most of the time."
With the Ivy games concluded for 2007, it's time to focus on Fordham, which knocked off Lehigh 28-18 Saturday in New York.
Game statistics:

                   GEORGETOWN     PENNSYLVANIA
First downs                15               22
Rushed-yards            41-97           44-253
Passing yards             140              180
Sacked-yards lost         1-5              0-0
Return yards                2               69
Passes                16-28-0          14-24-0
Punts                  6-40.8           5-39.4
Fumbles-lost              4-2              0-0
Penalties-yards           1-5            8-102
Time of possession      28:33            31:27

Additional links follow below. Again, no DC local press coverage.
Georgetown continues to struggle in the national statistics for I-AA/FCS teams. Major category statistics after week 6 are as follows, per the NCAA web site:
Category

Nat'l Rank
(116 schools)
Yards/Game
PL Rank
(7 schools)
Scoring Offense
110
11.50
7
Scoring Defense
108
38.83
7
Rushing Offense
100
108.00
7
Passing Offense
89
146.33
6
Total Offense
111
254.33
7
Rushing Defense
113
258.50
7
Passing Defense
67
206.83
3
Pass Efficiency Defense
98
146.78
7
Total Defense
112
465.33
7
Punt Returns
114
1.78
7
Kickoff Returns
91
18.58
6
Sacks
114
2.00
7
Tackles for Loss
116
3.00
7
Sacks Allowed
48
1.67
3
Game #7: Fordham (Oct. 6)
Old habits die hard.
As injuries forced the Georgetown Hoyas to abandon its conservative offense, a pass-friendly attack rallied Georgetown from a three touchdown deficit late in the game versus PL-leading Fordham. In the end, a pair of play calls ended a tying drive and allowed the Rams a 38-31 win before a near capacity crowd at Multi-Sport Field.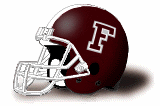 At game time, it was learned that running backs Charlie Houghton and Mychal Harrison were among 17 players unable to play Saturday, leaving Georgetown a major gap in the backfield. But in a turnabout move, the Hoyas opened its first drive by going vertically down the field, not horizontally. QB Matt Bassuener engineered an exciting ten play drive, nine of those by the pass. Keyed by a six yard pass on 4th and two at the 24, Bassuener found Kyle Van Fleet with a five yard pass for the score, 7-0. The touchdown not only marked the first Georgetown points scored in the first quarter all season, but the first drive for a Hoya touchdown since September 16, 2006.
Fordham regrouped quickly. Six rushes by RB Jonte Coven netted 22 yards, but it was the passing of QB John Skelton that exposed the Georgetown secondary early and often. A 28 yard pass from Skelton to receiver Cody Kritzer brought the Rams to the GU 17, and Skelton found Sylvester Clarke two plays later with a 15 yard pass, 7-0.
The Hoyas returned to the air in its next series, throwing two passes for 23 yards to midfield before settling for a punt. The Rams ran a 11 play, 73 yard drive, heavy on the run but punctuated by the pass, with consecutive Skelton passes of 26 and 13 yards to get a second score at the end of the quarter, 14-7. Georgetown's next drive was one they wished they had back. From its 30, bassuener's second down pass was read by Fordham's Sam Orah, who picked off the pass at the GU 23. The Rams needed only two Coven rushes for the score, 21-7.
Georgetown battled back in its next drive, with Bassuener passing nine times in a 13 play drive that advanced to the Fordham 17, where Eric Bjonerud kicked his first field goal attempt of the season, 21-10. But for whatever offensive momentum the Hoyas' innovation was bringing, the defense was simply not up the task. Even with a 50 yard Fordham pass called back on penalty, the Rams gobbled up big yards time after time. On a third and five at its 31, Skelton found Kritzer for 25 yards to the Georgetown 44, with Fordham settling for a field goal, 24-10. The Hoyas went three and out, set up the Rams at midfield, where the Rams drove 51 yards in 10 plays, behind five rushes by Coven and a one yard rush with 30 seconds to play to extend the lead to 31-10. The defense had not forced a single punt nor turnover, as Fordham scored on all five of its possessions.
Things were much the same to start the third. The Rams needed only six plays to post their sixth straight score, with RB Xavier Martin popping through the line for a 25 yard TD run, 38-10. If the score wasn't surprising, perhaps the response was. Rather than roll over and play out the string, Georgetown fought back with results largely unseen all season.
With 12:05 in the third, Bassuener passed five times in a seven play drive which saw big plays to Sidney Baker and Brent Craft to enter the red zone, where Bassuener took off on a 16 yard run for the score, 38-17. The defense stopped the Rams for the first time with just under 10 minutes to play, and the Hoyas advanced to midfield before losing seven yards on a 4th and 1 at its 42. But to its credit, the Georgetown defense, led by freshman Nick Parrish, forced a second Fordham punt which set the Hoyas at its 12 late in the third.
The drive may have well been Georgetown's single best drive all season. Bassuener opened with a 22 yard pass to Baker, followed by a nine yard throw to Carroll, 15 to Van Fleet, three to Craft, a one yarder to Carroll, and, on a third and six, a 33 yard strike to RB Robert Lane. Six for six for 88 yards, Bassuener had shredded the Fordham defense and brought the G-men to within 14, as the appreciative MSF crowd was right behind him and the team.
Xavier Martin got the Rams back in gear as the fourth quarter began. Six Martin rushes for 32 yards drove the Rams to the GU 32, but the Hoyas forced Martin into a fumble that put momentum squarely in the Georgetown corner of Multi-Sport Field. Bassuener went to work again: five for five in a drive that saw pass catches by Baker (7 yards on 3rd and 4), Van Fleet (23 yards, two catches), and a 26 yard TD reception by Brent Craft with 12:05 to play, 38-31.
Fordham answered with a well executed, ball-control drive that ate up nearly seven minutes of the quarter. Keyed by a 16 yard pass play on a 3rd and 12, Fordham drove to the Georgetown four until the defense held. The ever-steady Benjamin Dato was called on for a a 21 yard chip shot, but it veered high over the goal posts and the Rams failed to pad the lead.
And here came the Hoyas. Bassuener opened with a 25 yard pass to Baker at midfield. A seven yard run followed, followed by a two yard pass to Carroll to set up a third and 2 at the Fordham 42. And here's where the play calling fell short: on a third and two, Bassuener went for a scrimmage line pass to Lane that was batted down. On fourth down, the call was for RB Alex Carroll to rush right up the middle, something that had proved ineffective all day. Carroll got off to a slow start on the handoff and Fordham stuffed him at the line of scrimmage.
The call was a stunning coda to an otherwise exciting run of the unexpected. When a quarterback has completed 15 of his last 16 passes with the smallest offensive line in the league (with a team that has rushed for 1.8 yards a carry all day), running a freshman back up the middle generally won't cut it. In fact, of Georgetown's 14 prior plays on either third or fourth down, 13 were passes. But the second and last run proved decisive.
With the change in possession, Fordham dutifully ran out the clock and with it, ended the best chance to date to help Georgetown avoid its first winless season in 120 years of Hilltop football.
"We're very, very disappointed," head coach Kevin Kelly said in post game comments. "We haven't won a football game and you don't like moral victories, but they could have folded the tents up and quit at halftime, but I attribute that to our senior leadership. I told them I was very proud of them for the way their protected each other's backs."
Bassuener finished 33 of 48 for 386 yards, third most yardage in the post-1964 era. Sidney Baker turned in a career high 10 receptions for 111 yards, followed by Kyle Van Fleet (7-72) and Alex Carroll (6-51). Defensively, Chris Rau collected 15 tackles, with 11 each from Nick Parrish and Travis Mack.
Georgetown now must go one the road for three straight weeks, where it has lost 11 straight over the course of three seasons. Its last trip to Bucknell, however, resulted in a 19-16 Georgetown win for the 2005 season opener.
Game statistics:

                    FORDHAM       GEORGETOWN
First downs              26               22
Rushed-yards         59-298            20-37
Passing yards           168              386
Sacked-yards lost       0-0             2-14
Return yards             15                0
Passes              13-18-0          33-48-1
Punts                2-48.5           2-40.5
Fumbles-lost            2-1              0-0
Penalties-yards        6-36             3-27
Time of possession    35:15            24:45


Additional links follow below. Again, no DC local press coverage.
Game #8: Bucknell (Oct. 20)
Eric Bjonerud kicked a 38 yard field goal with 10 seconds left to give Georgetown a 20-17 win at Bucknell, ending a school record nine game losing streak and earning the Hoyas its first Patriot League win of the 2007 season.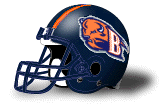 The Hoyas opened the game with another good start, forcing a Bucknell fumble at the Georgetown 44. On its drive, the G-men overcame two fumbles in a 12 play, 56 yard drive to take the lead, 7-0. The teams traded punts to end the quarter, whereupon Bucknell drove to the Georgetown three and settled for a 22 yard field goal, 7-3. The Hoyas fumbled on its next series, but Bucknell could not advance the ball past midfield, settling for a punt.
From its 20, the Hoyas went on a 13 play drive that ate up much of the second quarter, but the Bucknell defense stopped the Hoyas deep in Bison territory, and the Hoyas settled for a field goal, 10-3. On its final series of the half, Bucknell picked apart the Georgetown secondary for a six play, 58 yard, 45 second drive to tie the score with 13 seconds left in the half, 10-10.
The Hoyas did not help themselves in the third, with two interceptions and turning over the ball on downs on its first three possessions. For its part, Bucknell were held to three and out on three possessions, and missing a short field goal against the wind late in the third. Following a Bucknell punt with 10:58 in the 4th, QB Matt Bassuener put together another memorable drive, going 10-10 from the field in a 15 play, 80 yard drive, with a one yard run to give the Hoyas a 17-10 lead with 3:48 to play.
As they did in the first, Bucknell saved its best for last. The Bison drove 13 plays over 72 yards to tie the score with 41 seconds left, 17-17. After a squib kick that set up the Hoyas at its 41, Bassuener tossed three straight passes to the GU 20 and set up Bjonerud for the kick, a 38 yarder. Bucknell's last gasp was cut off by a fumble of the succeeding kickoff, with its last play coming at its own one yard line.
Bassuener broke a passing completion record set last week, finishing 35-46 for 240 yards and a remarkable 13 receptions in his last 13 attempts. Overall, GU posted 378 total yards.
The game marks Kevin Kelly's first PL win and is Georgetown's first PL road win since a 19-16 win at Bucknell in the 2005 opener.
Game statistics:

                  GEORGETOWN         BUCKNELL
First downs               25               19
Rushed-yards          37-138           38-132
Passing yards            240              205
Sacked-yards lost        0-0             2-22
Return yards               3               35
Passes               35-46-2          17-26-0
Punts                 2-46.5           5-43.6
Fumbles-lost             4-1              2-0
Penalties-yards         1-10             4-35
Time of possession     33:02            26:58

Additional links follow below.
Game #9: Lehigh (Oct. 27)
Lehigh University returned to its winning ways as the Georgetown Hoyas lost for the eighth time this season, a 45-0 shutout before 9,084 at Murray Goodman Stadium.
After Georgetown punted on its first series, Lehigh returned the kick to midfield, methodically driving 52 yards in 11 plays, nine on the ground. Matt McGowan accounted for 41 of those yards on the ground, with consecutive seven yard gains to give the Engineers a 7-0 lead. McGowan, who had rushed for only 33 yards all season due to injury, collected a career high 128 yards in Saturday's game.
On each of its next two series, Georgetown turned the ball over in its own territory, with a fumble at its 41 and and interception at its 24. McGowan added 23 yards in rushing for the first score, 14-0, while reserve QB Chris Bokosky threw a 24 yard pass to increase the lead to 21-0 with 2:10 in the first quarter. After 15 minutes, Georgetown had as many turnovers as first downs (two) and was outgained 100-23.
The Hoyas advanced into Lehigh territory to begin the second quarter, but a penalty on 3rd and 2 set the team back and forced them to punt. The teams then traded punts midway through the quarter when Lehigh went on a 13 play, 74 yard drive, all of it on the ground. Georgetown was ineffective in stopping the run, as only one series even made it to third down as Lehigh extended the led to 28-0. Georgetown went three and out, whereupon Lehigh drove to the GU nine before settling for a field goal at the end of the half, 31-0.
It wasn't as if Lehigh was running trick plays. On its first drive of the third quarter, here was the review of plays used in Lehigh's next series, an eight play, 63 yard drive to go up 38-0. The size disparity of the Lehigh offensive line to Georgetown's smaller defensive front (an average of 44 pounds across the line of scrimmage) helped open up the rushing lanes without the need for passing:
1st down, run 12 yards
1st down, run 12 yards
1st down, run 9 yards
2nd down, run 9 yards
1st down, run 8 yards
2nd down, run 1 yard
3rd down, run 7 yards
1st down, run 5 yards, TD

The Hoyas' best drive of the day followed, topped by a 25 yard run by Charlie Houghton, who finished with a game high 81 yards. From a 1st and ten at the Lehigh 39, the drive stalled, and Georgetown opted to go for it on fourth and 10, turning the ball over on downs. It was the furthest drive the Hoyas would advance all day. On its last series of the third, the Engineers drove to the Georgetown 22 but missed on a 40 yard field goal attempt.
Emblematic of the Hoyas' struggles this season was a drive to open the fourth quarter. An 11 play drive netted just 31 yards, and on the punt, Lehigh returned the punt 27 yards. Seven straight rushes advanced LU to the Georgetown 27, where third string QB Justin Clark found WR Rich Forman for the score, 45-0.
With the win, Lehigh earned its first shutout in five years, since the 2002 season opener against Georgetown. GUHoyas.com noted that the loss marks the first time in 22 years that Georgetown has suffered two shutouts in a single season.
Georgetown remains on the road next week at Marist (1-8), which collected 357 yards of total offense against Fordham but were shut out in the red zone in a 33-0 loss.
Game statistics:

                 GEORGETOWN           LEHIGH
First downs               9               25
Rushed-yards          33-97           58-307
Passing yards            51              114
Sacked-yards lost      2-14              0-0
Return yards              0              115
Passes               9-19-1           6-15-0
Punts                  7-38           2-40.5
Fumbles-lost            3-1              2-0
Penalties-yards        6-53             9-75
Time of possession    25:53            34:07

Additional links follow below.
Game #10: Marist (Nov. 3)
Georgetown University stands on the precipice of the school's first 10-loss season in 120 years of football on the Hilltop, following a 37-34 triple overtime loss to Marist College.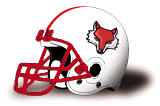 Marist (2-8) opened three and out and fell victim to a 16 yard punt that set up the Hoyas in enemy territory. The Hoyas started its series with a crisp seven play, 55 yard drive to lead 7-0. The Red Foxes returned with a solid drive of its own, driving to the Georgetown five before opting to go on 4th and one rather than kick the field goal. As it turned out, the defense held, and Marist had missed on a key scoring opportunity.
If Marist missed an opportunity, Georgetown did much the same on its next series, driving 15 plays to the Marist 29 and opting to go on 4th and 10, falling three yards short. Marist went three and out and again the Hoyas drove into MC territory, failing once again to take advantage. On a first and ten at the Red Fox 35, QB Matt Bassuener was picked off at the five yard line. In its final series of the half, GU drove to the Marist 18, and on a second and seven both gave up a sack as well as a holding penalty, settling for a field goal attempt. An Eric Bjonerud kick sailed right, and the Hoyas took only a 7-0 lead at halftime. Marist had comparatively little to show for in the half: three punts and a series that died at the Georgetown four. What they left the field at halftime with was the confidence that the game was not out of reach, and it never was.
The Hoyas opened the half with three and out, converted by Marist via a two play, 50 yard drive, capped by a 49 yard TD pass, 7-7. Following a quick Georgetown punt, LB Joey Tavarez picked off a Marist pass at the GU 37, as the G-men drove nine plays over 63 yards for the score, 14-7. The defense held Marist at midfield, where the game may have turned on the next series.
With a minute to go in the period, facing a first down and ten at its one, RB Charlie Houghton fumbled at the two, recovered by Marist. The play was magnified by an unsportsmanlike conduct penalty called on the GU bench, reported by the Marist radio crew as being on GU head coach Kevin Kelly for walking onto the field. Marist scored on the next play, 14-14, and after holding Georgetown in its next series, drove 88 yards in 13 plays to take the lead, 24-21.
With 6:40 to play, Bassuener rallied the Hoyas, driving 44 yards in five plays to tie the score with 4:40 remaining. The defense held, giving GU the final substantive drive of the game, which set up PK Eric Bjonerud for a 39 yard kick to win the game. As it did at the end of the first, the kick went wide, the teams faced overtime.
Both teams went three and out and settled for FG's in the first period. In the second, Marist needed just two plays on a tired Georgetown defense to lead 31-24, answered by a Charlie Houghton score to tie. In the third OT, the Hoyas settled for a field goal, where Marist needed only three runs to drive right past the defense for the winning score.
Offensively, Charlie Houghton rushed for 163 yards, becoming the first player in over two seasons to have reached 100 yards on the ground in a game. Bassuener was 19-28 for 219 yards. Georgetown started the game 3 for 5 on third down conversions, but finished 2 for 9.
On the Marist side of the field, senior linebacker Dan Smith, from Reston VA, set a school record with 20 tackles, two sacks, and two tackles for loss. Georgetown has been more than ineffective with sacks. Ranked last in the nation for tackles for loss, Georgetown does not have a single sack all season in non-conference games, and only four overall.
If the rest of the Patriot League utters a collective groan over this game, it has reason to. Marist entered the game ranked next to last among I-AA schools in the Sagarin ratings; it had been defeated in games this season with Bucknell, Fordham, and Lafayette by a combined score of 120-17. The loss also sent the PL's record in non-conference play below .500, with the Hoyas accounting for an 0-5 mark this season.
Georgetown ends the 2007 season a week earlier than most, hosting a Colgate team that is 5-0 all time against the Hoyas and has outscored the G-men in the last three games by a count of 98-21.
Game statistics:

                  GEORGETOWN           MARIST
First downs               25               22
Rushed-yards          53-266           48-256
Passing yards            219              162
Sacked-yards lost       2-15              0-0
Return yards              13               20
Passes               19-28-1          10-21-1
Punts                 3-40.7           5-30.6
Fumbles-lost             2-1              2-0
Penalties-yards         5-41             3-23
Time of possession     32:33            27:27

Additional links follow below.
Game #11: Colgate (Nov. 10)
(Photos courtesy Georgetown University.)
They were recruited to turn the four-win Georgetown team of 2003 into Patriot League championship contenders, and were expecting to be playing in the new Multi-Sport Facility their senior year. Neither promise was ultimately fulfilled, but the Class of 2008 has worked tirelessly over their years at the Hilltop to build up Georgetown Football during some of the most challenging seasons in a generation.
Caught in the midst of a change in coaching in 2005, this was a class in transition. Just six of the 19 seniors started last week's game at Marist, as the program looks to underclassmen to build back the program next season. But whether on the field, in practice, or on campus, these seniors have demonstrated leadership, resolve, and fortitude through some tough seasons and are to be congratulated for their contributions to the sport at Georgetown.
Nineteen seniors play their final collegiate game this Saturday. Five of these seniors shared their thoughts on the game at this link to GUHoyas.com.
In addition to these players, a number of other members of the Class of 2008 contributed to the team. Almost all are still at Georgetown and will be on course to graduate with their class.
The 2007 season ended in a grim manner Saturday, as a player injury called the game with 1:17 to play, with the Hoyas losing their record tenth game, 45-12.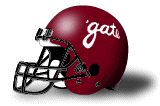 The game opened with some promise, however. On the second play of the game, Colgate QB Alex Relph was intercepted at the Red Raider 43, which saw Georgetown drive to the Colgate 8. On a 4th and 1, head coach Kevin Kelly opted for the field goal instead of the yard, and the Hoyas took a 3-0 lead. Colgate matched the field goal on its next series, 3-3.
The Hoyas' offense continued to make strides early on, with a 16 play, 74 yard drive aided by a 22 yard Matt Bassuener run on a third and 10 from the Georgetown 22. The Hoyas advanced inside the 20 but the drive stalled again, with Eric Bjonerud's kick being blocked off the line of scrimmage. From that momentum shift, Colgate went 90 yards in nine plays, with RB J.J. Bennett scoring from one yard out, 10-3. Georgetown answered yet again, driving eight plays inside the Colgate 20 and converting on a fake field goal to advance to the Red Raider 4 yard line. Once again, however, the Hoyas failed to capitalize, settling for a 25 yard field goal, 10-6.
Every time the Hoyas seemed to open momentum's door, the red raiders snapped it shut. On Colgate's first play following the field goal, relph threw a 73 yard touchdown pass, 17-6. Georgetown drove 63 yards in its next series, with Bassuener finding Kyle Van Fleet for the score, but the conversion failed, 17-12. Still, the Hoyas were within five with 2:00 left, only to see Colgate go 70 yards in five plays in just 1:17, 24-12.
Georgetown's offensive spark was thoroughly doused at the half. Georgetown had four series, each ending in a punt, and none threatened the Colgate end zone. Colgate scored touchdowns on three consecutive second half possessions, none more than nine plays each. The Red Raiders, running down the clock, appeared to be moving for another score when RB J.J. Bennett was tackled by LB Tony Thornton on third down, whereupon Bennett was jarred into the turf and fumbled the ball. The game was held up for nearly 20 minutes as training and EMT staff attended to Bennett before taking him from the field. At this point, the officials called the game and, by default, the season.
Colgate accumulated 569 yards of total offense, and for the first time ever featured two running backs over 100 yards and two receivers over 100 yards. Following the interception on his first attempt, Alex Relph threw 13 straight passes for 248 yards. Jordan Scott carried the ball 23 times for 180 yards and 2 TD's, Bennett had 121 yards and two TD's. Scott, the DeMatha product which chose Colgate over Georgetown in 2005, has 12 consecutive games rushing over 100 yards.
For the Hoyas, Matt Bassuener ended his Georgetown career with 47 yards rushing and 112 yards passing, while Darren Craft collected 12 tackles in his final game.
Georgetown ends the season 1-10, and were winless at home for the first time ever.
Game statistics:

                    COLGATE       GEORGETOWN
First downs              28               18
Rushed-yards         46-321           32-104
Passing yards           248              122
Sacked-yards lost       1-1             4-33
Return yards             13                1
Passes              13-14-1          16-24-0
Punts                   0-0             4-35
Fumbles-lost            1-1              2-0
Penalties-yards        8-82             4-44
Time of possession    29:39            30:21

Additional links follow below.
---
HoyaSaxa.com: The One-Stop Web Site For Hoya Football™
An independent web site not affiliated with Georgetown University. All rights reserved.