Welcome to HoyaSaxa.com. Here's where you will find more news and information than you'll ever need to know about Georgetown University football. If you're looking for the official athletics site instead, link here.
Georgetown is a football-only member of the Patriot League, the latest chapter in a gridiron tradition which began in 1874. Additional information on the rich history of football at Georgetown can be found at www.hoyafootball.com.
For coverage of Georgetown basketball, visit our basketball site.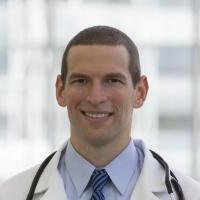 It has been a uphill climb for former Georgetown quarterback David Fajgenbaum (N'07) since he left Georgetown. But as a doctor and a soon to be graduate of the Wharton School of Business at Penn, Fajgenbaum has dedicated his life to fighting a disease that fights against him.
For every eight people who are diagnosed with Castleman's Disease, five die within seven years.
"I think that those numbers are maybe more scary for my wife and maybe more scary for my family,Ē said Fajgenbaum in this link to the Philly Voice. "I know that Iím putting every ounce of every minute of every day into this [research]. I know thereís not a single thing that I could do more to try to extend that and help us figure this disease out faster."
Fajgenbaum, 30, has fought the disease three times since Georgetown, and was once administered the last rites as a result. Now in remission, he knows that he must keep up the fight.
"If this thing rears its head [again] and itís not responsive to the next line of treatment, I will know that I have put everything that I have into this thing. That helps me to cope with the unknown."
If this site has focused a little too much on the inertia that is the Multi-Sport Facility, it's not from malice. It's story that was buried amidst 15 recruiting classes and some 20,000 undergraduate alumni who have spend their Georgetown years walking past a construction site posing as an athletic field and collectively coming to the same conclusion: "Georgetown doesn't care, why should we?"

What we have is not a failure to care. What we have here is a failure to communicate.

Having been the bridesmaid for every capital project at Georgetown for a decade, including most of the buildings which surround it, it's a fair question: what will it take to get this proverbial bridesmaid to the construction altar?

In a decade where the soft bigotry of low expectations for football at the Hilltop threaten to obscure any meaningful progress in players, coaching, or approach, it may be hard to see an opening in the clouds where the MSF has an opportunity to move forward. But surprisingly, that time is now, nut not for the reasons you might think.

Stadium...ummm, "facility" projects generally fall into three categories: they are aspirational, they are confirmational, or they are simply te result of a gift at the right time and place.
More on the Multi-Sport Facility follows in part II of this month's discussion, now at the Third Rail Blog.
Graduating Senior Alec May has received an invitation to the Detroit Lions rookie camp, reports GUHoyas.com.
"It was an unbelievable feeling getting the call, and I'm just really thankful for all the support from my family, friends, and coaches throughout the process," he said. "I'm excited for this opportunity and can't wait to get to Detroit and show what I can do. I'm ready to get to work."
Four different Georgetown players have attended a rookie camp in the past four years. Former defensive lineman Alex Buzbee (2003-07) is the only Georgetown player to have made an NFL roster since Jim Ricca in the 1955 season.
The career path of senior Nick Alfieri is also in the news, where his Georgetown networking has landed him a chance to work on an upcoming motion picture.
You have all of these mottos, like `Four for 40' and `Men for Others,' and it's just really cool to see that come to life and be something tangible," said Alfieri in this link to GUHoyas.com. "The support that I've had and the connections I've made in the film world and industry, it's not something you typically think about as a Georgetown guy, but it's been crazy. One of my main recommendations for USC came from Stu Pollard, who [Coach] Sgarlata had introduced me to. So it's the Georgetown football network that goes so much further beyond what you'd expect."
Alfieri will attend film school next fall at the University of Southern California.

It has been days since construction was halted on the Multi-Sport Facility.
Give our students a home that befits Georgetown.
This site would like to take this opportunity for our readers to strongly consider joining the Georgetown Gridiron Club, the official support organization of Georgetown Football.
Show your support for the Hoyas with an online gift to the Gridiron Club. Visit this link and make a donation. On the form, go to the selection box titled "Direct Your Gift", select "Other", and type in the words "Football/Gridiron Club" in the box marked "Other".
A growth in support is essential for Georgetown to compete with schools with budgets and facilities that far exceed that which exists on the Hilltop today. Your tax-deductible gift is important not only for Georgetown football, but class fund totals, parents fund totals and overall Annual Fund giving. Today's support is a vital part of tomorrow's Georgetown Football.
This is an unofficial site for Georgetown Football. If you are interested in playing football at Georgetown, please do not contact us. Write to the Department of Athletics, Georgetown University, Washington, DC 20057. General information for prospective student athletes and their parents can be found at this NCAA link.

N.B.: This not-for-profit site is supportive of, but neither directly affiliated with nor under the supervision of Georgetown University or the Patriot League. See the Fine Print page for more details.

AMDG