Welcome to HoyaSaxa.com. Here's where you will find more news and information than you'll ever need to know about Georgetown University football. If you're looking for the official athletics site instead, link here.

Georgetown is a football-only member of the Patriot League, the latest chapter in a gridiron tradition which began in 1874. For coverage of Georgetown basketball, visit our basketball site.
Latest News
Georgetown has announed its recruit list for the class of 2020. Here's the list--more details on the students to follow.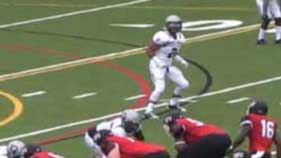 A Shocking Start
Linebacker Ty Williams is critically injured in a 48-20 loss to St. Francis.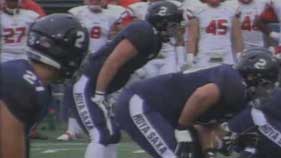 Rally For Ty
The team comes together in a 34-7 rout of Marist.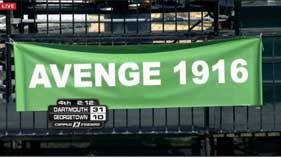 1916 Avenged
Dartmouth and Georgetown meet for the first time in 99 years.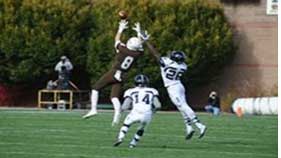 Lehigh, Again
Enginners hold off Hoyas for its 15th consecutive win vs GU.
---
Related Stories
Ty Williams Injury

Here's a link to prior coverage from the Sept. 6 injury to junior LB Tyrell Williams.

Cooper Family Gift

Here's a link to prior coverage from the Oct. 6 announcement on a $50M gift to helpsupport Georgetown football.

Lou Little Trophy

Georgetown and Columbia have begun a trophy series in honor of former coach Lou Little. But who was Little? From the Georgetown Football History Project, an inside look at a coach whose move from the Hilltop to Morningside Heights changed the course of both programs.

More Games Online

A note in the PL media guide notes that all Georgetown games in the PL will be seen on the Patriot League Network, a free hi-res video service previously utilized by six of the seven PL schools, but not Georgetown. For the past decade, GU has promoted a pay per view model at $9.95 per month.