Details on the spring game and banquet follow at GUHoyas.com.
From the Any Given Saturday message board, additional architectual drawings of the Cooper Field expansion plan, first published on this site two weeks ago. To date, no official word from Georgetown on any of these plans.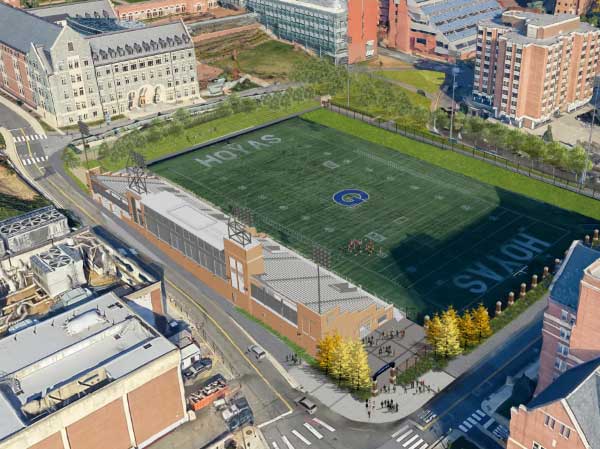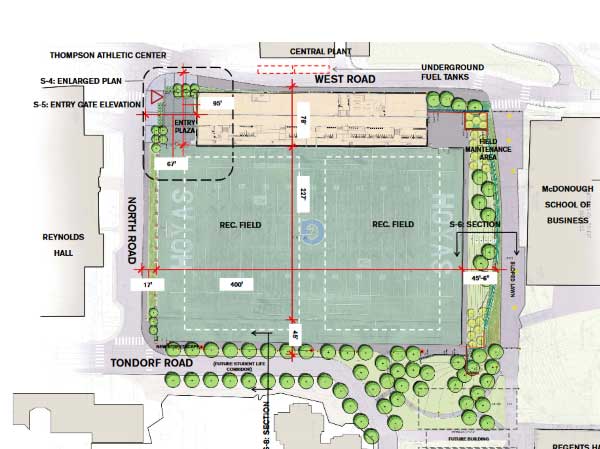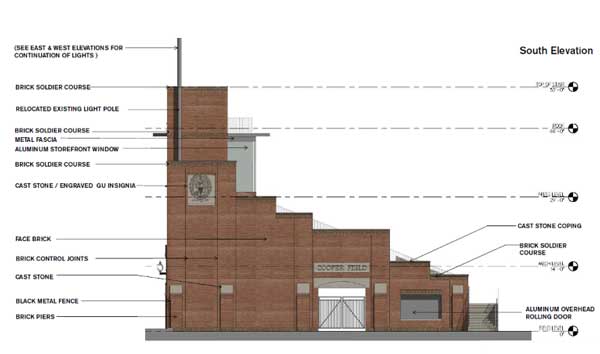 The on-again, off-again saga of more than 18 years in the construction of Cooper Field (nee the Multi-Sport Facility) took another turn when architectural designs of the stadium were displayed in the Thompson Center on Friday. A reader sent in the following photo: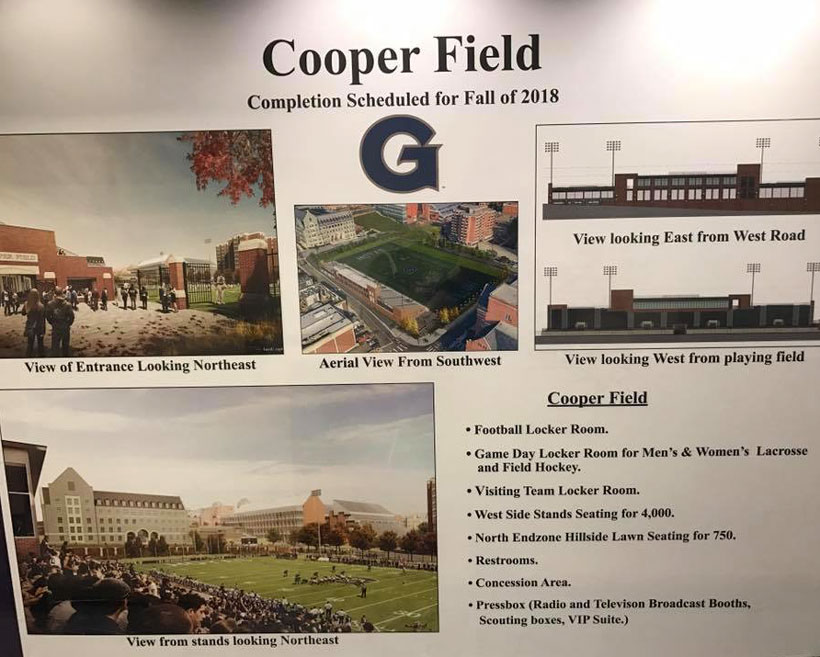 Three has been no University confirmation that these are the current plans but its placement in the Thompson Center may lead fans to assume it is the current approach.

The designs indicate that the new field will be on the current site of the football footprint and open in the fall of 2018. The reported capacity is 4,750, with 4,000 permanent sets on the home side and 750 in lawn seating on the north end of the facility adjacent to Hariri Hall. Opposing team fans, previously seated on the east side since the MSF debuted in 2005, will instead find a grass-filled area for standing occupancy.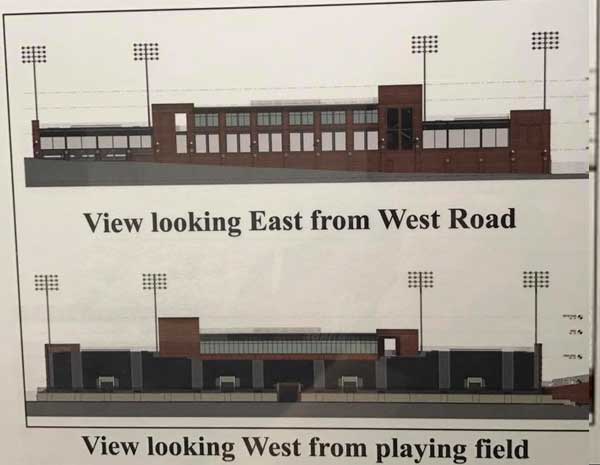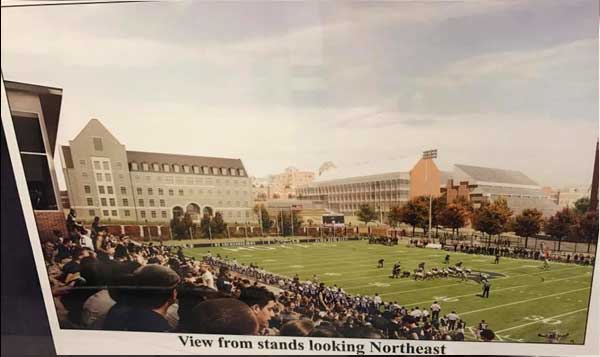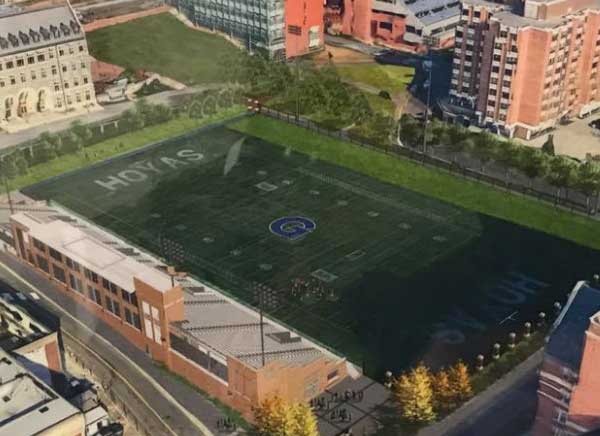 Georgetown's lack of publicity on this project remains baffling. It has not published a design photo of the project in nearly 10 years and has not maintained regular contact with many of the donors to the original 2001-04 fundraising effort, a campaign which once reported $11.2 million in gifts and pledges for the original project, which was never completed. To date, these are among the first public images of the plans, assuming that these remain current.

More as it becomes available.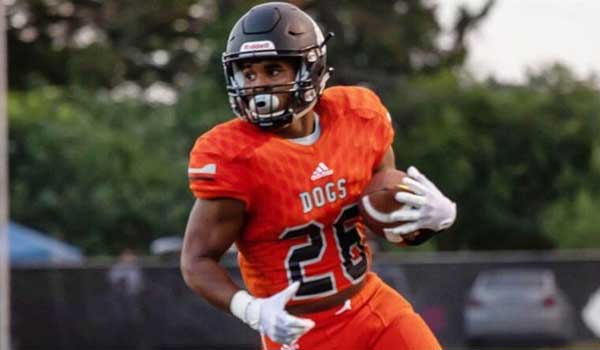 "Quarterback Joseph Brunell and defensive end Zack Jewell highlight the Class of 2021 recruits. Brunell passed for 1,907 yards and 22 touchdowns as a senior, and his father, Mark Brunell, played 19 seasons in the NFL as a quarterback." Continued...
---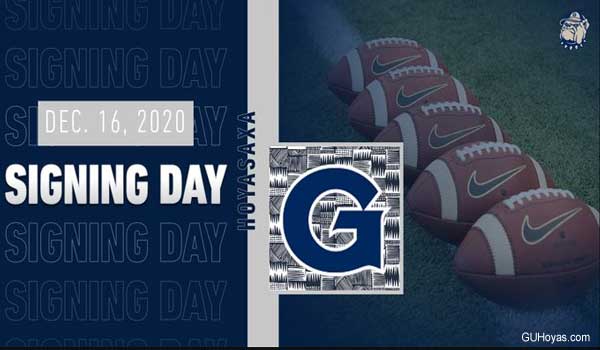 "Head Coach Rob Sgarlata and the Georgetown University football team announced its 28-member recruiting class on National Signing Day. The Hoyas add 15 student-athletes on defense, 12 on offense and one on special teams." Continued...
-->