Welcome to HoyaSaxa.com. Here's where you will find more news and information than you'll ever need to know about Georgetown University football. If you're looking for the official athletics site instead, link here.
Georgetown is a football-only member of the Patriot League, the latest chapter in a gridiron tradition which began in 1874. Additional information on the rich history of football at Georgetown can be found at www.hoyafootball.com.
For coverage of Georgetown basketball, visit our basketball site.
The Georgetown Hoyas aren't expected to win many games in 2014, and Saturday's season opener confirmed the problems that await this team--a weak offensive line, a defense that can't be on the field all day, and a general lack of impact players that end up at scholarship programs. These were all contributing factors in a 21-3 loss to Wagner at unfinished Multi-Sport Field.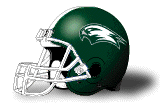 Wagner scored on its first drive of the game, an 80 yard drive to go up early, 7-0. The Seahawks rushed on 11 of 14 plays in the drive, but went to the air with a 20 yard pass from QB Brian Gehring to WR Anthony Carrington for the score.
"The safety just left [Carrington] by himself and when I saw him put his hands up, I knew it was going to be an easy pitch and catch," Gehring told the Staten Island Advance. "I thought our guys controlled things up front, we controlled the line of scrimmage pretty much all game."
Georgetown could not move the ball in its next possession, with a woeful 17 yard kick from new punter Harry McCollum setting up the Seahawks at midfield. Wagner drove 40 yards in six plays, but missed s short field goal.
Following an exchange of punts, Georgetown took over midway in the second quarter at its 18 yard line, where sack on Georgetown QB Kyle Nolan led to a fumble on Georgetown three yard line, putting the Hoyas in deep trouble early in the second. The turnover was averted on the next play when Garrett Powers intercepted a Brian Gehring pass in the Georgetown end zone. Still, the hoyas offense never got on track, having not crossed the 50 yard line until the last play of the half, where Nolan found Justin Hill for 16 yards and Matt Buckman for 20; the latter, with 19 seconds to play, set the Hoyas up for a field goal attempt. A 40 yard attempt from PK Henry Darmstadter sailed wide, but Wagner was found off sides and Darmstadter connected on the second attempt, 7-3, to end the half.
After Georgetown's first drive of the second half went three and out, Wagner began a 15 play, 67 yard drive that put the game out of reach. RB Otis Wright carried seven times, including five consecutive in advance of the score, as the Seahawks reached third down just twice over a seven minute drive, taking th 14-3 lead.
The remainder of the second half was much of the same. Georgetown managed just three first downs after the half, with a porous offensive line giving Nolan little or no chance to gain any meaningful yardage. The Seahawks scored on a nine play, 55 yard drive to open the fourth quarter, 21-3, and the score stayed there.
The Hoyas' offense was suspect entering the game and it ended the game with more questions than answers. Kyle Nolan was inconsistent all day, passing 20 for 41 for just 185 yards. He Nolan missed his first four passes of the second half, and missed his last four. If the rushing game was more productive, Nolan's numbers could be put into context, but the hoyas had no running game, with Joel Kimpela's 10 yards leading all rushers. Wagner entered the season having given up 147 yards a game on the ground, but the Hoyas weren't even close against a Wagner front line that had combined for 86 starts among them.
Next up for the Hoyas, a game at Dayton, its first trip to Ohio since the 1977 season. The schools have not met in football to date.
Game statistics:

                          GEORGETOWN           WAGNER
First downs                       14               21
Rushed-yards                   20-19           52-167
Passing yards                    185              163
Sacked-yards lost               2-11             2-20
Passes                       20-43-0          13-19-1
Punts                         7-36.6           4-36.5
Fumbles-lost                     1-1              0-0
Penalties-yards                 7-55            10-89
Time of possession             24:17            35:43

Additional links follow below:
| | |
| --- | --- |
| 19 | Georgetown rushing yardage for the game: 11 in the first half, eight in the second. |
The Staten Island Advance link above reports that the Georgetown-Wagner series will not be renewed after 2014.

The paper did not elaborate of the move was that of Wagner's choosing, or from Georgetown, but noted that the Seahawks have added Columbia as a replacement opponent. Georgetown's opener for 2015 has not been announced.

Despite its proximity to the Hilltop, the Washington Post rarely publishes more than one bylined story each season on Georgetown football, replying on Associated Press copy for its one paragraph game recaps. Here's the 2014 article, an interview with senior Nick Alfieri.

Details have been announced for the 50th anniversary of the modern era of Georgetown football, open to all former players and coaches, alumni, fans, and their families.

Events include:

Friday, September 19
5:00 p.m. Attend Football practice
6:00 p.m. Reception with the coaches
7:00 p.m. Dinners with teammates on your own

Saturday, September 20
9:30 a.m. Pre-Game Tailgate (Jesuit Residence Lawn)
12:00 p.m. Brown vs. Georgetown football game
6:30 p.m. 50th Anniversary Cocktail Reception (Jesuit Residence Lawn)
7:30 p.m. 50th Anniversary Gala Dinner (Leo J. O'Donovan Hall)

Sunday, September 21
10:00 a.m. Memorial Mass



Visit GUHoyas.com for further details.

It has been days since construction was halted on the Multi-Sport Facility.
Give our students a home that befits Georgetown.
This site would like to take this opportunity for our readers to strongly consider joining the Georgetown Gridiron Club, the official support organization of Georgetown Football.
Show your support for the Hoyas with an online gift to the Gridiron Club. Visit this link and make a donation. On the form, go to the selection box titled "Direct Your Gift", select "Other", and type in the words "Football/Gridiron Club" in the box marked "Other".
A growth in support is essential for Georgetown to compete with schools with budgets and facilities that far exceed that which exists on the Hilltop today. Your tax-deductible gift is important not only for Georgetown football, but class fund totals, parents fund totals and overall Annual Fund giving. Today's support is a vital part of tomorrow's Georgetown Football.
This is an unofficial site for Georgetown Football. If you are interested in playing football at Georgetown, please do not contact us. Write to the Department of Athletics, Georgetown University, Washington, DC 20057. General information for prospective student athletes and their parents can be found at this NCAA link.

N.B.: This not-for-profit site is supportive of, but neither directly affiliated with nor under the supervision of Georgetown University or the Patriot League. See the Fine Print page for more details.

AMDG