Home > 2009 Season In Review

Georgetown Football: 2009 Season Recaps
Compiled from HoyaSaxa.com coverage.
Game #1: Holy Cross (Sep. 5)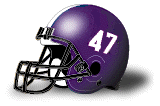 Dominic Randolph threw for 414 yards as Holy Cross shook off an unexpected Georgetown lead and pulled away in the season opener for both schools, 20-7.
Georgetown opened up the game with purpose and precision, surprising the smaller than normal crowd at Fitton Field with a 11 play, 65 yard drive for the first score of the afternoon. Sophomore QB James Brady was 6 of 9 for 46 yards as Georgetown connected on two fourth down conversions, the latter of which found quarterback turned receiver Keerome Lawrence open from 33 yards out, 7-0. The touchdown was Georgetown's first opening lead in a Patriot League game since October 2007 and only the second first quarter touchdown scored on Holy Cross in the series over the last six years.
Georgetown held Holy Cross to a punt on its first series and HC returned the favor, setting up Brian Josephs for his debut punt for the Hoyas since incumbent kicker Casey Dobyns left the team. Josephs' punt was blocked, setting up HC at the Georgetown 15. A strong defensive stand followed, forcing the Crusaders to settle for a 22 yard field goal, 7-3.

Georgetown first touchdown was its last substantive drive of the game. The offense could not mount any consistent results and Holy Cross' defense stiffened. Over the next 11 possessions, nine were three and out.

HC managed two major drives in the second quarter. After a punt set up the 'Saders at midfield, Holy Cross QB Dominic Randolph drove 49 yards in 12 plays to the Georgetown six, where the defense held strong once again and the Crusaders missed a short field goal. After the Hoyas recovered a Crusader fumble at midfield, the Hoyas looked to take an advantage, but lost 11 yards on three plays and sent the ball back to the Cross, where Randolph led a 59 yard, nine play drive that fell short on downs at the Georgetown 24. The teams headed for intermission with GU holding a halftime lead for only the sixth time in Kevin Kelly's 33 game tenure on the Hilltop.


First downs for Holy Cross, 21 more than Georgetown


Yards rushing for Georgetown


Time of possession for Georgetown, 2nd half


Possessions in red zone by Georgetown


Possessions in red zone by Holy Cross


As Randolph began to move the Crusader offense forward, the Hoyas were solidly in neutral. After an exchange of punts to begin the third quarter, Randolph engineered an 8 play, 61 yard drive that tested the Georgetown defense a third time, with the Hoyas holding the Crusaders at its two and forcing a field goal, 7-6. A change of quarterbacks found sophomore Scott Darby register GU's first first down since the seven minute mark of the first quarter, but the Hoyas punted again. Again the Crusaders marched and, yet again, the defense came up big. An 88 yard drive was halted at the 11 with a Rob McCabe fumble recovery at the Georgetown one yard line. Georgetown had held Holy Cross to just six points with four red zone possessions, but the offense was punchless. Taking over at the one, the Hoyas rushed three times for no gain and suffered a 30 yard punt which set up the Crusaders at the GU 31 to open the fourth quarter. With the defense on the field for 21:43 over the last 30 minutes of play, the strain took its toll and the game quickly got out of hand.
Randolph needed two plays and two catches for the go-ahead score, 13-7. The Hoyas went three and out, and off a HC turnover went three and out again. On its next series, HC went on a 8 play, 71 yard drive where Randolph was 5 for 5 and 49 yards, as the Crusaders led 20-7. Georgetown gave the ball over on downs on its last series, while HC drive to the two yard line before taking a knee to run out the clock.
Dominic Randolph finished the game 36-56 for 414 yards, the first 400 yard passing effort on record against Georgetown. The Crusaders were led on the ground by freshman Eddie Houghton, who outpointed his brother across the field with a seven carry, 52 yard effort. Charlie Houghton rushed for nine yards in the opening series and just ten thereafter.
Little can be said about the offense in the game after the opening touchdown. Brady was 6-9 for 46 yards in the scoring drive, but 5-14 in the remaining plays before being replaced by Scott Darby in the third. Darby was 8-17 for 54 yards, but excepting a 28 yard pass, he averaged a little over three yards a reception. Charlie Houghton led all Georgetown rushers with eight carries and 19 yards, and excepting a a reverse by receiver Rick Cosgrove early in the game, the rest of the running back corps combined for 11 carries and 12 yards. Senior Brian Josephs connected on 11 punts, one short of the modern record in a single game.
Georgetown was 2-16 on third down conversions and held the ball just 10:27 in the second half, as the defense could no longer contain Randolph at the end. Randolph became the first PL quarterback to throw for more than 10,000 yards for a season, and his 36 completions in a game was the fourth most in HC football history.
Still, HC coach Tom Gilmore was complimentary to Georgetown after the game. "They came out ready to play," he said. "They are well coached, have a good football team, and I think they'll win a lot of football games this season."
The Hoyas return for its home opener Saturday versus Lafayette.
Game statistics:


                 GEORGETOWN     HOLY CROSS
First downs             7               28
Rushed-yards        19-38           28-105
Passing yards         131              414
Sacked-yards lost     2-9              2-8
Return yards           29               35
Passes            19-40-1          36-56-2
Punts             11-34.9           4-39.0
Fumbles-lost          1-0              2-2
Penalties-yards      6-38             5-48
Time of possession  20:23            39:37

Additional links follow below.
Game #2: Lafayette (Sep. 12)
"The key right now for this football team is to not end up like years past [when] we lose the first two games and it all spirals downhill." - Georgetown senior Dan Matheny, quoted in the Washington Post
It's said that one learns a lot about a football team between weeks one and two. If so, Saturday's 28-3 loss to Lafayette was a bad sign for the second game of the 2009 season.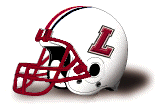 Despite holding the Leopards back with a pair of early defensive stands, Georgetown's offense was inert in its home debut, with a overstuffed 2,875 at 2,400 seat Multi-Sport Field. Its first play was an eight yard sack, and its only first first down of the entire half came from a Lafayette roughing the passer penalty in the opening drive. While Georgetown managed seven first half punts, the defense fell into another no-win situation, with nearly 21 minutes on the field in the first half.
Lafayette took over on its third series of the first quarter at the 21, and advanced to midfield. A defensive offside penalty set the Leopards up with a second and short at the 46, whereupon LC running back Maurice White popped through the line for a 46 yard run, 7-0.

When the Hoyas answered back with a three play, -8 yard drive, the Leopards were back in business, driving into Georgetown territory when DE Andrew Schaetzke stopped the Leopards with an alert play on fourth down and one, giving the Hoyas momentum. The offense promptly fumbled it back on its first play.
The Leopards began to grind the ball on the battered Hoya defense, driving 55 yards in 11 plays. On a third and goal at the eight, 5-9 WR Mark Layton escaped his defender for the score, 14-0. Adding insult to injury, the Hoyas went backwards 15 yards in its next series, exacerbated by QB James Brady internationally grounding the ball in the midst of a sack. With three offensive drives totalling just over two minutes, the defense was sent out yet again and the strain took its toll. The Leopards converted a third and three at midfield and sent Layton deep, where ht ran away from the defender en route to the 21-0 score.

The Hoyas appeared to rebound in its next series, but a fall start on a third and five ended that series, and Georgetown never crossed midfield for the rest of the half. The statistics were dismal: Brady was 4 for 17 for 20 yards. The ground game rushed for 12 yards, with almost as many team yards in penalties (25) as total yardage (32). Georgetown was 0-7 on third down conversions and held the ball for just over 8:00 in the first thirty. With a number of Georgetown officials and Patriot League dignitaries attending the first night game at Multi-Sport Field, it could not have been a more disappointing first half.


Time in 1st quarter when the scoreboard malfunctioned.


Yards per carry, Georgetown


Yards per carry, Lafayette


Total penalty yards, both teams


Time of possession for Georgetown in 4th quarter before entering final drive


Despite the circumstances, Coach Kelly's halftime talk inspired a much better Georgetown effort to open the second half. Brady converted first downs on three straight plays in a nine play, 40 yard drive, setting up the Hoyas at the LC 16 on a third and five. Brady's pass in the corner of the end zone was dropped by received Keerome Lawrence, and Georgetown's settled for a field goal, 21-3. Any thought in a comeback had been drained out of the team, as the Leopards answered back in just over a minute with a four play, 66 yard drive where WR DeAndre Morrow ran untouched down the sidelines on a 38 yard pass, 28-3.
Much of the rest of the half was inconsequential, and had it not been for some defensive stands the Leopards would have made this a rout. Three consecutive Lafayette drives inside the Georgetown 22 ended with missed field goals. Then, in somewhat of a surprise for the Georgetown offense, Coach Kelly benched Brady and brought in fourth string freshman QB Isaiah Kempf, along with freshmen receivers Brandon Floyd and Kenneth Furlough. Opening with 2:02 to play, Kempf's debut in a Georgetown uniform led the Hoyas on a 13 play, 72 yard drive that ended eight yards short of the end zone as Kempf missed his final three passes as time expired.
The Hoyas were outgained 464-213; over a third of Georgetown's total yardage came on the last series of the game. Charlie Houghton got only nine carries in the game for 35 yards; as a team, Georgetown managed 19 yards on 22 carries. Brady finished the game 14-29 for 113 yards, Kempf 6-12 for 81. Sophomore DB Wayne Heimuli led the defenders with nine tackles.
Lafayette coach Frank Tavani was careful not to call out his opponents."It was not as pretty as I would have liked, but how can I complain about a 28-3 win?", Tavani said.
"Big plays are something [our offensive coordinator] is always talking about with our players. And I think we have the kind of kids to make big plays."
Game statistics:

                  LAFAYETTE       GEORGETOWN
First downs              18               11
Rushed-yards         37-205            22-19
Passing yards           259              194
Sacked-yards lost      2-21             3-24
Return yards             14                1
Passes              20-34-0          20-41-1
Punts                5-34.8           8-33.1
Fumbles-lost            0-0              3-2
Penalties-yards       10-91             7-73
Time of possession    37:41            22:19

Game links are below. The Associated Press must have been out of town or looking at an old roster, as they reported a field goal by Colin Meador and 119 yards passing by Sidney Baker. Neither are on the 2009 roster.
Game #3: Yale (Sep. 19)
A 332 yard passing effort by freshman quarterback Isaiah Kempf was not enough as the Georgetown offense failed to find the end zone in a 31-10 loss to Yale at Multi-Sport Field Saturday.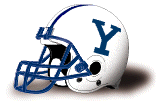 Kempf made his first collegiate start in place of sophomore James Brady, who was out with a hamstring injury, one of three starters held back for the game. Kempf's initial series was a rough one--on third down, his pass was picked off at the Georgetown 22. Though Yale had a great opportunity to score, consecutive penalties kept the Bulldogs out of the end zone, settling for a 30 yard field, goal, 3-0.
The Hoyas went three and out and Yale did likewise, but a 15 yard punt from Yale's All-Ivy kicker Tom Mante set up the G-men at the Yale 47. On a 4th and two at the Yale 39, Kempf's pass to freshman Kenneth Furlough sailed wide, giving the ball back to Elis with a short field. Yale marched on an eight play, 61 yard drive, with transfer quarterback Patrick Witt connecting on a 28 yard pass, 10-0.
In earlier games, a 10-0 count might have been too much for the weak Georgetown offense to overcome, but Kempf provided a spark in the next series. A 38 yard pass play to sophomore WR Dishon Hughes was the high point of a drive that captured 65 yards in 12 plays, far surpassing the combined yards for the Hoyas in the entire first quarter. The drive stalled at the Yale 22, whereupon PK Jose-Pablo Buerba's kick bounced off the crossbar.

Georgetown's defense gave Witt and the Bulldogs trouble all afternoon, and after a three and out on the next series, Kempf had the Hoyas barking once again. A pair of passes to WR Robert Lane got the Hoyas inside the Yale 10, but a holding penalty and a pair of incomplete passes forced Georgetown into another missed opportunity, this time settled by a 30 yard Buerba field goal, 10-3.

A 33 yard kickoff return got Yale back in business, where a five play, 57 yard drive to build the lead to 17-3. The Bulldogs caught Georgetown napping on the ensuing kickoff as Yale recovered the onside kick, but was held by the defense. On its next series, Kempf was intercepted at midfield, but on the next series Witt coughed up the ball at the Yale 38 and Georgetown's Paul Sant'Ambrogio recovered a fumble and returned it 38 yards for the score, 17-10, the score at halftime.


Game attendance, second straight sellout


Yards rushing for Georgetown


Total yards by GU, most since 10/18/08


Red zone conversions by Yale


Red zone conversions by Georgetown


GU record vs. Ivy teams since 2003


On its second series of the second half, a 23 yard punt by GU's Brian Josephs set up Yale at midfield. The Bulldogs drove to the Georgetown three, when Witt gave up the ball again, as Dan Lenihan recovered the fumble. But as has been the case for a number of years, if the defense can make a play, the offense seems to struggle to make good on it. Kempf took the Hoyas on a seven play, 74 yard drive, keyed by a 68 yard pass to Lane and a first and goal at the Yale five to tie the game. TWo penalties over the next three plays cost the offense 17 yards, and Buerba's fourth down field goal sailed wide right. Georgetown would never be as close again, as Yale converted on its next two possessions to put the game out of reach.
Kempf was the star of the game, throwing 32 for 59 for 332 yards, a record for a freshman quarterback. His 32 completions trail only Matt Bassuener's 33 and 35 completion games in 2007, where the Hoyas scored 51 points in a split of games with Bucknell and Fordham. His 59 completions trail only J.J. Mont's 65 attempts in a 49-40 loss to Fordham in 1998. For Yale, Witt was 22 for 27 for 216 yards and two touchdowns.
However promising Kempf's efforts may be, his 332 yards gained no touchdowns and the general lack of scoring is the lasting mark of the 2009 season to date. In losing its 11 of 12 games and eighth of its last nine nine at home, the offense has now gone 40 consecutive possessions this season without a touchdown. In fact, Georgetown has scored only four offensive touchdowns since the eighth week of the 2008 season.
Defensively, junior LB Nick Parrish led all defenders with 10.5 tackles, picking up the pace from injured DB Wayne Heimuli who did not play in the game. Also of note on the injury front: senior captain Dan Matheny was taken off the field following a leg injury and his loss will hurt the offensive line.
The Hoyas remain home next Saturday for Howard University during Georgetown's 70th Homecoming Weekend.
Game statistics:

                        YALE       GEORGETOWN
First downs               20               17
Rushed-yards           38-87            11-23
Passing yards            216              332
Sacked-yards lost       6-47              1-8
Return yards              16               13
Passes               23-29-0          32-59-2
Punts                 6-42.8           5-33.6
Fumbles-lost             4-2              1-0
Penalties-yards         6-57             6-56
Time of possession     35:39            24:21

Post-game articles follow below:
Game #4: Howard (Sep. 26)
When the story of the 2009 season is written, a lasting memory will follow Saturday's 14-11 loss to Howard. Not to falling victim to onside kicks, not to three interceptions, and not even to three intentional grounding calls. No, just two yards.
Two yards may have separated Georgetown from its first win in 2009, and could be the closest they come to a win for a long time to come.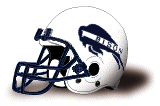 A restless Homecoming crowd and a steady rain proved to be less than ideal conditions before a full house on the Georgetown side of the spartan Multi-Sport Field and a surprising lack of turnout from the visitors across town. But to its credit, Georgetown started off strong, as freshman QB Isaiah Kempf completed four straight passes in a 12 play, 59 yard drive that ended with a Jose-Pablo Buerba field goal and an 3-0 lead. The weather conditions foretold a close game, but each team had their chances early.
Howard moved into Georgetown territory in its second possession, driving to the GU 27 and missing on a 44 yard field goal. The Hoyas offense reverted to its old habits, gaining five yards in its next two series and setting up the winless Bison at its 44. Aided by 27 yards rushing from Howard RB Charles Brice and 30 yards in Georgetown defensive penalties, the Bison moved 50 yards in five plays for its first touchdown, 7-3. With the Hoyas rattled, Howard picked up an onside kick moments later and drove 60 yards in seven plays, with a 35 yards pass to open the score to 14-3. Whether as a show of dissatisfaction, a retreat to drier climates, or both, a noticeable number of Georgetown students summarily packed up and left the Multi-Sport Field thereafter, leaving a crowd of 800 or so by the second quarter.

One student was asked if he was staying around. "What for?" he responded.

Georgetown did little to bring the fans back into the field. Two plays into its next drive, Kempf made a bad throw that was picked off and returned to the GU 27. A strong defensive stand and a withering field goal attempt was all that stood between the Hoyas and a 17-3 deficit. Instead, the Hoyas were within range all afternoon, but failed to deliver.

After the missed field goal, Kempf engineered a drive into Howard territory midway through the quarter. With a 4th and 4 at the Howard 34, Kempf was stopped short of the yard marker, turning the ball over on downs. After a Howard punt, Kempf moved the Hoyas to midfield before a second interception ended this drive. Neither team could add points by halftime, though Howard threatened with a long pass that was picked off by Georgetown's Jayah Kaisamba at the Hoyas' nine yard line.


Last time Georgetown has lost three straight Homecoming games.


Combined penalty yards in game.


Georgetown's yards per carry.


Georgetown 3rd down conversions.


Most points scored by Georgetown this season.


Georgetown's win-loss record since its last meeting with Howard on Sep. 6, 2008.


The teams combined for some awful first half numbers. Howard posted 88 yards total offense, Georgetown 72, with a combined 1 of 10 on third down conversions.
Howard opened up the third quarter by embarrassing the homestanding Hoyas by almost picking up a second onside kick, but Georgetown retained possession with a short field. The Georgetown drive, three plays and -8 yards, foretold another long half. For the most part, Georgetown's defense held Howard in check, while the offensive play calls continued to sputter. Georgetown's first two drives of the half totaled ten plays, -5 yards.
In a game of trading field position, the Hoyas found three straight drives start inside its 10. With 1:07 in the third, starting at its 5, the Hoyas went to work. Within a penalty-filled quarter (the Bison had more penalty yards (59) than total yards (38)), Georgetown began its most memorable drive of the game. Kempf completed three midfield passes, including a 15 yards pass on 3rd and 13, and the Hoyas benefited from two Howard penalties that moved the Hoyas to the Bison two yard line, with momentum on its side.
Charlie Houghton's 19 yard run at the start of the drive set the tone for a 93 yard drive, and he never handled the ball again--not only at the two yard line, but no carries for the rest of the game.
First down, quarterback sneak, no yards.
Second down, a missed throw in the end zone, no yards.
Third down, quarterback sneak, no yards.
Fourth down, quarterback sneak, no yards.
The futile attempt to plow Kempf through a weakened Georgetown offensive line and failing three times was baffling, and could have been a game-ender for the Hoyas' fragile hopes, but a strong defensive stand set up the Hoyas at midfield with 9:39 to play, where Kempf found WR Dishon Hughes on two pass plays of 19 and 17 yards for a touchdown with 8:20 left. A two point conversion rallied the crowd, but on the next series the Bison converted a 3rd and 13 at midfield and ran out four minutes of clock time before a missed field goal gave Georgetown the balk with 2:07 at its 20 with no timeouts.
On the first play, Kempf threw the ball straight into the hands of Howard defensive end Will Croner, and the Bison ended an eight game losing streak.
Kempf was 23 of 49, but the three interceptions can't be overlooked. While none of the three led to points, they ended key drives that could have turned the tide. Instead, Georgetown is now at low tide and facing five road games in the next six weeks. For a team that has won just once outside the District of Columbia in three years, the short term prospects appear difficult.
Game statistics:

                       HOWARD       GEORGETOWN
First downs                14               21
Rushed-yards           42-142            26-45
Passing yards             134              232
Sacked-yards lost         0-0             2-16
Return yards               49                7
Passes                15-30-1          23-49-3
Punts                  7-39.7           4-32.3
Fumbles-lost              0-0              0-0
Penalties-yards        14-135           10-109
Time of possession      32:23            27:37


Additional links follow below.
Game #5: Bucknell (Oct. 3)
Field goals do not equal touchdowns. Six points in a game does not equal progress.
The winless Georgetown Hoyas settled for field goals on its first possessions and never challenged thereafter, allowing Bucknell a 14-6 win Saturday that marked Georgetown's 19th Patriot League loss in 20 games since 2006.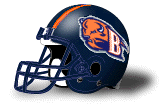 After holding the Bison (3-2) at the Georgetown 31 to open the game, Georgetown drove 45 yards in 11 plays, settling for a 41 yard Jose-Pablo Buerba field goal. After a Bucknell fumble at the Georgetown 20, the Hoyas looked to take command, but its offense could not advance past the 10 and added a 27 yard field goal, 6-0.
As the Bison continued to struggle, Georgetown managed a third straight drive with a chance to pull away. A 13 play, 70 yard drive led to a fourth down deep in Bucknell territory, but the staff opted not to take the three points and QB Isaiah Kempf suffered the first of five sacks to end the drive and give Bucknell hope for a second half turnaround.

With a quick clock, Georgetown had only three drives before ending the half, and no punts. The second half morphed into the cold and ineffective offensive strategy that fans (and PL opponents) have to come to expect from Georgetown, a team that has scored only 11 points after halftime all season. With 11 first downs in the first half, Georgetown managed only four first downs in the second, leading to five punts and two interceptions in its seven second half drives. The Bison added touchdowns late in the third and midway in the fourth to pull away.


First downs for Georgetown in first half, six points


First downs for Georgetown in second half, no points


Game attendance, smallest road crowd at a GU game since at least 2003


Georgetown rushed for only 83 yards on 32 carries, much of it in the first quarter. Kempf was 14-27 for 136 yards with two interceptions.
The Hoyas are 0-5 for only the third time in school history and will travel next Saturday to Lehigh who, despite an 0-4 start in 2009 and a growing impatience for its coach, Andy Coen, has nonetheless outscored Georgetown 160-14 in its last three games at Goodman Stadium.
Game statistics:


                  GEORGETOWN         BUCKNELL
First downs               15               15
Rushed-yards           32-83           48-176
Passing yards            136               86
Sacked-yards lost       5-32              1-9
Return yards               3                8
Passes               14-27-2           9-14-0
Punts                 5-32.2           6-35.7
Fumbles-lost             1-0              3-1
Penalties-yards         7-45             5-30
Time of possession     29:07            30:53

Additional links follow below.
Game #6: Lehigh (Oct. 10)
"The Hoyas...continue to lag behind the rest of the league in terms of talent. I covered their first game in the league back on Labor Day weekend of 2001. Lehigh beat them 41-14 that day in Washington and Georgetown talked about how far away they were from competing in the Patriot League. Eight seasons later and they're still far away." --Keith Groller, Allentown Morning Call
Lehigh held the Georgetown running game to negative yardage in a 27-0 victory at Goodman Stadium Saturday, Georgetown's 14th loss in its last 15 games and its ninth straight to Lehigh in as many games.
The story of the game was Georgetown's running game, or lack of it. Rather than attack the a Lehigh run defense which was ranked sixth among the seven PL teams, Georgetown opted to go with the short passing attacks that have defined this season for the Hoyas. With Charlie Houghton not receiving a single carry in the game, Georgetown would go as far as its passing game would take them--which in this case was not very far.
Georgetown posted one first down in each of its first two possessions but punted each time, whereupon special teams play set up the first Lehigh score. Following a 29 yard Georgetown punt and a 34 yard return, the Engineers went to the ground, rushing five of its next six plays before QB Chris Lum tossed a 17 yard pass to WR Craig Zurn for the score. Following a blocked PAT, Lehigh led 6-0.
The teams traded punts but more mistakes hurt Georgetown. On a 3rd and seven near midfield, Kempf was sacked for 15 yards, and Brian Josephs' line drive punt was blocked and returned to the Georgetown nine. Three plays later, Lum found receiver Jake Drwal in the end zone, 13-0.
In its next drive, Kempf engineered the best series of the day for Georgetown, and the only drive with more than one first down in the series. Kempf was 5 for 7 in a 50 yard drive that moved the Hoyas to the Lehigh 15 midway through the second quarter. Three succeeding plays netted -1 yard, and a 32 yard field goal attempt sailed wide.

What could have been a 13-6 momentum boost was instead another opportunity lost, and Lehigh wasted no time in reminding Georgetown of their place in this game: an 11 play, 80 yard drive to score its third touchdown, 20-0, with under two minutes to play. Given that Georgetown has not scored more than one touchdown in a game all season, the score was more than enough for Lehigh to end its own four game losing streak and avoiding an 0-5 start for the first time since 1982.

The second half was a grim one for Georgetown. The Hoyas managed just one first down and 14 yards over six series, with Kempf being sacked five times. For its part, Lehigh also struggled through a windy second half, with four punts, a missed field goal, and a late touchdown following a Georgetown punt to its 43 yard line. A final Georgetown punt, its tenth of the game, pinned Lehigh back at its one with 6:21 to play, but the Engineers took it and rank out the clock with an 11 play drive that only reached midfield by the final whistle.

"Our outside linebackers coach said it best -- he said that if we out-intensify the [Georgetown] offense, they're going to be intimidated," said Lehigh cornerback Jarard Cribbs.


Fewest yards rushing since 1990, second fewest in school history


Net punting average for Georgetown


Lehigh possessions which began in GU territory


Time of possession for GU in second half


Possessions in red zone by GU, no points


Possessions in red zone by Lehigh, 27 points


For the game, Kempf was 27-40 for 151 yards, with an average of just 5.6 yards per completion. Kempf had only one catch of over 12 yards all afternoon--excepting a 32 yard pass to WR Dishon Hughes in the third quarter, Georgetown's average per reception was only 4.5 yards.
With eight sacks on Kempf, Georgetown didn't have a lot of time for drop-back passing, but its overall strategy received unusual criticism from the otherwise objective Lehigh broadcasts. "Georgetown's screens look awful", commented an analyst on WLVR-AM, while the television broadcasts attempted to mitigate the Hoyas' poor performance by explaining that it had joined the more competitive Patriot League straight from Division III, which was incorrect.
"Overall I thought our defense did a great job, guys were flying to the ball and we made life tough for Georgetown today," said Lehigh coach Andy Coen.
More trouble lies ahead for the winless Hoyas, as undefeated Colgate arrives Saturday at Multi-Sport Field. This is the first meeting between the schools in two years, owing to a norovirus outbreak on the GU campus that cancelled the 2007 game in Hamilton, NY. Colgate is 6-0 against the Hoyas since 2001.
Game statistics:


                  GEORGETOWN           LEHIGH
First downs               10               16
Rushed-yards        20-(-26)           48-219
Passing yards            151               81
Sacked-yards lost       8-44             1-12
Return yards               0              108
Passes               27-40-1          10-22-1
Punts                10-34.2           5-32.8
Fumbles-lost             1-0              1-0
Penalties-yards         5-28             6-45
Time of possession     26:43            33:17

Additional links follow below.
Game #7: Colgate (Oct. 17)
There's no quit in the Georgetown Hoyas, but that's still not enough against a top 20 team.
A record 63 carries paced the #17-ranked Colgate rushing game to a 31-14 win over Georgetown Saturday at Multi-Sport Field, extending the Hoyas' season long losing streak.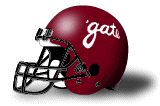 The Red Raiders (7-0) got an unexpected introduction to the cold and wet conditions when its first punt of the afternoon was blocked by Georgetown's Keerome Lawrence and returned by Brandon Floyd for the touchdown, 7-0. After a Colgate punt set the Hoyas at its 20, the Hoya offense went three and out, and a bad punt by reserve kicker Tucker Stafford set up the Red Raiders at the Georgetown 39. The nation's top rated rushing attack was true to form, with ten straight rushing plays en route to the tying score.
Georgetown could not move the ball in its second drive, following which a 49 yard Stafford punt pinned the Red Raiders back at its four. Holding Colgate in its own end of the field, a 36 yard punt set up the Hoyas with a short field at the 49. Keyed by a 30 yard pass play to RB Philip Oladeji, Kempf engineered the offense's first rushing touchdown of the season, with a seven yard quarterback run to give Georgetown an unexpected 14-7 lead on the #17-ranked Red Raiders.
Both teams traded punts in the bad weather, but another poor punt from Stafford (16 yards) gave Colgate another midfield drive. A six play, 51 yard drive capped by Jordan McCord's 19 yard run tied the score at 14. Georgetown appeared to be on the move once again, with Oladeji going 24 yards on the ground and 28 in the air to set up GU inside the Colgate in the final two minutes of the half. But so often this season, a later series at the end of the first half is a harbinger of what is to come, and so it was the case for the Hoyas. At Colgate's 16, Kempf opened with a line of scrimmage plays that gained no yards, an incompletion on second down, and a 12 yard sack on third down. Opting not to try a 45 yard kick, the Hoyas turned the ball over on downs and never saw the red zone thereafter.

Having outscored opponents 100-36 in the second half this season, Colgate began to pull away in the third quarter. On its first series, the Red Raiders mounted the drive of the game, a 16 play, 96 yard, 7:32 drive that saw Colgate convert two fourth down plays and take the lead 21-14. Despite a 45 yard kickoff return by Charlie Houghton to help drive the Hoyas into Colgate territory, Kempf was picked off at the CU 33 and the Red Raiders responded with a 11 play drive that stalled at the Georgetown 12 but was converted for the field goal, 24-14.


Rushing attempts for Colgate, most by a GU opponent since 2005


Passing yards from GU, a season low


Time of possession for Colgate


Possessions in red zone by Georgetown


Possessions in red zone by Colgate


Another mistake and the resultant short field proved Georgetown's final undoing. On the next series, Kempf fumbled the ball at midfield and Colgate responded with a 53 yard run by Nate Eachus to put the game out of reach, 31-14. GU mounted once last drive as far as the Colgate 25, but defensive pressure forced Kempf into a sack and three incomplete passes at the Colgate 25.
The game was won on the ground, with Colgate out rushing the Hoyas 313-91; however, it should be noted that this was Georgetown's best rushing output all season. Isaiah Kempf was the leader on offense despite a poor passing day overall (8-26, 106 and one INT), he ran for 72 yards but was mitigated by four sacks, two sizable, that reduced his rushing totals by almost half. Philip Oladeji led the Georgetown rushers with 118 yards of total offense.
With the win Colgate moves to 7-0 for only the fifth time in school history, last reached in 2003 when the Red Raiders advanced to the I-AA national championship game. Colgate is one of only four 7-0 teams, joining Richmond, Montana, and Butler. By contrast, Georgetown fell to 0-7 for only the second time in its 122 year history and joins Indiana State and Idaho State as the only 0-7 teams in Division I-AA. The Hoyas will try to reverse course and avoid becoming the first 0-8 team in school history after the bye week with an Oct. 31 game at Old Dominion. The Monarchs are a surprising 5-2 in their first season in Division I-AA following a 28-17 win over Campbell this past week.
Game statistics:

                     COLGATE       GEORGETOWN
First downs               27               10
Rushed-yards          63-313            26-91
Passing yards            125              106
Sacked-yards lost       1-12             4-36
Return yards               0               45
Passes               13-20-0           8-26-1
Punts                 5-29.0           5-30.6
Fumbles-lost             1-0              2-1
Penalties-yards         2-25              0-0
Time of possession     40:36            19:24

Additional links follow below.
Game #8: Old Dominion (Oct. 31)
Thomas DeMarco rushed for three touchdowns as Old Dominion walked over Georgetown, 31-10, before 19,782 in Norfolk, VA Saturday. The crowd, the largest road game attendance for a Georgetown opponent since the Hoyas played Miami in 1950, saw the Monarchs put the game away in the second quarter and coast to the seventh victory of its inaugural season.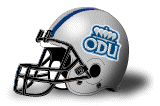 ODU had scored on its first possession in six prior games this season, and made it a seventh following a nine play, 86 yard drive to go up 7-0. DeMarco keyed on a matchup with WR Reid Evans and Georgetown DB Jayah Kaisamba, hitting Reid three times in the drive, but it was a 15 yard DeMarco draw that put the Monarchs on the scoreboard.

Although DeMarco appeared to have fallen short of the goal line, and absent instant reply, the field judge overruled a hesitant head linesman and called it a touchdown.
Georgetown did nothing on its first drive to instill any fear in its opponent. Despite a suspect ODU rush defense, the first three play calls had Kempf passing, all incomplete. On fourth down, the snap sailed over punter Brian Josephs' head, as Josephs recovered the ball 22 yards downfield to give the Monarchs a first and goal at the Georgetown five. The Hoyas held ODU to two yards in three attempts, and the Monarchs settled for a 20 yard field goal, 10-0.

The play calling swung back to the run, but after three rushes the Hoyas settled for a punt. In its next series, DeMarco was intercepted by senior Willie Bodrick at the Georgetown 29, but Kempf missed three straight passes and the Hoyas punted back. Old Dominion responded with an eight play 82 yard drive, with DeMarco rushing for 50 yards in four carries, including a six yard carry for the score, 17-0 at the end of the first quarter.


Total yards from ODU in 1st qtr.


Total yards from GU in 1st qtr.


Penalty yards for ODU


Net rushing yards by GU


QB sacks by GU


Georgetown's best drive of the half was keyed by a 26 yard run by Charlie Houghton which got Georgetown to the Old Dominion 22, but Kempf's next two passes were either hurried or well over the heads of his receivers. Jose-Pablo Buerba added a 40 yard field goal to get the Hoyas on the board, 17-3, whereupon DeMarco answered with a five play, 71 yard drive, all on the ground, to move the score to 24-3. A pair of personal foul calls on Old Dominion (one of five personal foul calls on the Monarchs in this game) pushed the Hoyas deep into ODU territory, and the Hoyas looked to be threatening with a 3rd down at the ODU 20. Instead, Kempf was sacked for nine yards and Buerba's 46 yard field goal attempt fell just short. ODU returned to form, rushing eight times on a 10 play, 71 yard drive to lead 31-3 by halftime.
The first half numbers were grim. ODU had 350 yards total offense to Georgetown's 39. Kempf was 4-16 for 25 yards, with two sacks, and a number of hard shots to the ground. Kempf sat the second half for QB Scott Darby, who was working against the second team ODU defense as the game was already out of reach. As a result, Georgetown was able to offset the first half numbers with three long drives, the second of which found Darby passing to WR Brandon Floyd for a fourth quarter touchdown, Darby's first collegiate touchdown pass and only the third passing touchdown for the Hoyas all season.
Despite only 75 total yards in the second half, the Monarchs dominated all phases of the game. DeMarco rushed for 144 yards and threw for 71 as the Monarchs averaged 6.8 yards per rush. Running back Desmond Williams rushed for 113 yards.
For Georgetown, Charlie Houghton finished the game with 112 yards rushing, his first 100 yard game since November 3, 2007, and averaged 29 yards per kick return. Darby finished 14 for 31 for 147 yards, with Kenneth Furlough and Robert Lane each catching four passes for the game. The Hoyas totaled 297 yards total offense, 258 after halftime, but not enough to suffer their ninth straight loss since the last week of the 2008 season, tying a school record set in the 1975 and 1976 seasons. The 0-8 start is the first such record in Georgetown's 122 year varsity history.
For ODU, with 38 underclassmen on its two-deep, the sky's the limit. Already, there is talk in the local press about extending coach Bobby Wilder's contract, even though he has three years remaining. At Georgetown, the focus is something entirely different: ending its losing streak Saturday at Marist, which accounts for two of Kevin Kelly's five career wins at Georgetown.
Game statistics:

                 GEORGETOWN     OLD DOMINION
First downs              26               21
Rushed-yards         37-125           50-340
Passing yards           172               85
Sacked-yards lost      2-16              0-0
Return yards              2               30
Passes              18-47-1           7-14-1
Punts                4-29.0           4-38.8
Fumbles-lost            2-0              0-0
Penalties-yards        5-60            9-112
Time of possession    29:47            30:13

Additional links follow below.
Game #9: Marist (Nov. 7)
Despite a 68 yard touchdown catch in the final minute, Georgetown's defense gave up 56 yards in 53 seconds, allowing Marist a 37 yard field goal with one second left in a 23-21 loss Saturday in Poughkeepsie, NY, extending the Hoyas' all-time losing streak to ten straight games, nine on the 2009 season.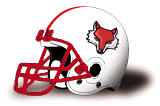 Sophomore quarterback Scott Darby made his first start of the season at quarterback, connecting on four of four passing in a nine play, 66 yard drive to give the Hoyas the lead on the opening possession of the game. Despite the Hoyas' early success at passing the ball, the play calling suddenly shifted to the run, where three rushes on the next GU drive gained two yards, and on the third series a rushing play to RB Charlie Houghton resulted in a fumble at the Georgetown 29, setting up the Red Foxes for a six play drive to tie the score.
After a Georgetown punt, it was up to the defense to make a stand. The Red Foxes marched in eight plays inside the Georgetown 20, but DT Andrew Schaetzke sacked QB Chris Debowski on a 3rd and 4 at the GU 18, followed one play later by a defensive stop that prevented a touchdown. And then, almost on cue, the offense deflated the defense (and Georgetown fans) with an interception at the GU 31, which was returned to the 16 and set up Marist for the go-ahead score, 14-7.
Georgetown looked to come back with a 10 play drive keyed by a pair of 10+ yard rushes, but the coaches opted for a fourth down and five at the Marist 19 rather than a field goal, and suffered a ten yard loss in the process. Marist answered with six straight rushes in a seven play drive to open the game, turning what could have been a 14-10 score into a 20-7 count in the final two minutes of the half.

The teams traded punts early in the third before Georgetown put together its longest drive of the afternoon, an 18 play, six minute drive that saw Darby attempt 13 passes in 18 plays. A ten yard Darby run got the Hoyas to the Marist 25, but four straight passes went incomplete and Georgetown turned the ball over on downs.

Marist looked to put the game out of reach on its next drive, advancing deep into GU territory but fumbled the ball at the Georgetown 21 early in the fourth. Darby again led the Hoyas deep in MC territory and again failed on fourth down, this time throwing an interception on a fourth down at the Marist 26.


Consecutive losses by GU


Consecutive road losses by GU


Points separating last five games in series


Points surrendered by GU turnovers


4th down conversions by GU


A second Marist drive ended in a turnover, giving Georgetown the ball at the Marist 40 with 9:11 to play. Darby returned to his first quarter form, completing four passes in four attempts as the Hoyas marched for the score, 20-14. The defense held Marist on its next possession, but the Hoyas failed on a risky fourth down at its own 38, which in any other game would have spelled the end for a comeback. On the contrary, Georgetown's defense held and the Red Foxes punted the ball back with 1:49 to play at the Georgetown six.
The Hoyas needed to open up the game and they did just that. Darby found WR Brandon Floyd with a 19 yard pass to its 32, and on the next play, Darby found Floyd streaking down the field for a 68 yard touchdown pass, the longest pass play in three seasons. Jose Pablo-Buerba's extra point gave Georgetown a surprising 21-20 lead with under a minute to play.
Opening up at its 24, Marist needed a big play, and got it. Debowski found WR James LaMacchia for 31 yards to midfield, and found Joe DeSimone for eight more yards to the GU 40. On the tackle, senior LB Chris Rau was tagged with a face mask penalty, adding 15 yards to the catch and setting up Marist at the Georgetown 22. Two plays, two timeouts, and a 37 yard field goal later, Georgetown was handed a stunning loss.
Scott Darby put up some big numbers passing (31-57, 289 yards) but three turnovers and the failure to build the running game was an undercurrent in the game. Charlie Houghton, who put up 163 yards rushing and 76 yards receiving two years ago in Poughkeepsie, rushed for 21 yards in the first quarter and only one net yard thereafter. RB Philip Oladeji rushed 13 times for 100 yards last season, and picked up only one carry in this one. A Georgetown team that put up 266 yards on the ground against Marist in 2007 and 186 in 2008 managed just 98 yards on the ground all afternoon, forcing Darby into a pass-intensive effort.
Georgetown returns home Saturday for a meeting with #1-ranked Richmond at 1:00.
Game statistics:

                  GEORGETOWN           MARIST
First downs               22               17
Rushed-yards           28-98           41-172
Passing yards            289              144
Sacked-yards lost        0-0             2-12
Return yards              17               15
Passes               31-57-2          10-19-1
Punts                 4-39.8           6-37.8
Fumbles-lost             2-1              1-1
Penalties-yards         5-50             4-18
Time of possession     29:57            30:03

Additional links follow below.
Game #10: Richmond (Nov. 14)
In the worst opening quarter of Kevin Kelly's 42 game tenure at Georgetown, the Hoyas gave up turnovers on its first three possessions to pave the way for #4 ranked Richmond to run over the homestanding Hoyas, 49-10, at Multi-Sport Field Saturday.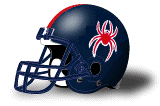 On Georgetown first play of the game, Charlie Houghton fumbled at the GU 25, converted in a seven play drive, 7-0. On Georgetown's second possession, Scott Darby was picked off at the GU 40, with a leisurely 12 play drive extending the lead to 14-0.
On its third series, Keerome Lawrence fumbled at the GU 29 and Georgetown coach Kevin Kelly was cited with an unsportsmanlike conduct penalty, and the Spiders were up 21-0 with 1:26 in the 1st quarter.
By the start of the second quarter, the Georgetown defense had collected itself and set about to stop the Spider attack. Richmond advanced to midfield and figured to advance on a fourth and two, but the Hoyas stopped the rush and turned over a short field to the offense. Keyed by a 32 yard pass to Brandon Floyd, QB Scott darby led the G-men on a seven play, 48 yard drive for a touchdown, 21-7.

The defense held a second time at midfield and the Hoyas went back to work, advancing to the Richmond 22. But as has been the case far too often this season, a missed opportunity in the second quarter would overwhelm the Hoyas.

From a first and ten, Darby threw three straight incompletions, and GU settled for a 40 yard field goal, 21-10. A touchdown may not have turned the game around, but 21-14 might have given the Hoyas some hope. Instead, taking over with 4:40 in the half, the Spiders marched 66 yards in just six plays to take a 28-10 lead into halftime. Richmond held a 211-115 lead on yardage but the three turnovers effectively put the game out of reach.


Consecutive road wins for Richmond


Consecutive home losses for GU


Richmond's margin of points off turnover scoring in 2009


Number of Richmond players who scored TD's


QB sacks by GU


Georgetown came out flat to open the third quarter, as Richmond opened the half with a 94 yard kickoff return for a score, and UR scored on its next possession to extend the lead to 42-10, this time under second string QB John Laub. By all accounts, Richmond was emptying the bench in this one, but georgetown went three and out on five of its next six possessions going well into the fourth quarter, with a sixth possession, keyed by a GU interception in the end zone, failed on downs at midfield. Despite playing against second and third string opponents, Georgetown never marched pass Richmond's 35 yard line in the second half and were outgained 246-64 after halftime.
For the Hoyas, Scott Darby was 15-33 for 122 yards. Philip Oladeji led the Georgetown rushers with only 27 yards after Charlie Houghton was injured earlier in the game. The Spiders' Eric Ward was 7-12 for 85 yards while his backup, John Laub, was 9-15 for 122 yards. The Spiders held the ball for 35:06 in the game.
Game statistics:

                   RICHMOND       GEORGETOWN
First downs              27               12
Rushed-yards         49-250            24-59
Passing yards           207              120
Sacked-yards lost       0-0              1-2
Return yards             43               37
Passes              16-27-1          16-34-1
Punts                2-40.0           7-36.4
Fumbles-lost            0-0              3-2
Penalties-yards        7-73             1-14
Time of possession    35:06            24:54


Additional links follow below.
Game #11: Fordham (Nov. 21)
John Skelton threw for 405 yards and five touchdowns as the Fordham Rams rolled past a beaten up Georgetown team, 40-14, before an announced crowd of 2,439 at Senior Day. The widely expected loss marked Georgetown's 12th consecutive loss and the first winless season in 122 years of varsity football at the University.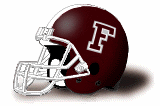 Fordham (5-6) entered the game having won two Patriot League games in the prior two seasons and wasted no time exposing a Georgetown pass defense that Fordham coach Tom Masella had openly questioned in pre-game comments on the Fordham radio broadcast. On the Rams' first play from scrimmage following a 30 yard Georgetown punt to midfield, Skelton found WR David Moore open for a 43 yard touchdown pass, 7-0.
The Hoyas were three and out on its next series, but caught a break, literally, when Fordham's Isejah Allen bobbled a punt return at his 19 and Geoffrey Schnorr's alert play set up the Hoyas to tie the score at the Rams' 17. In a series that defines the futility of the 2009 Georgetown offense, Georgetown drove to the Fordham where, on a third and goal, the Hoyas were penalized for a false start. RB Philip Oladeji's succeeding rush was three yards, but only to the four, and senior PK Jose-Pablo Buerba missed a 21 yard kick, little more than an extra point by distance. The two teams traded punts but the Hoyas were pinned deep in its territory, resulting in a Fordham possession beginning at the GU 45. Skelton drove in five plays to the end zone, 14-0.

Amazingly, the Hoyas were still not out of it. On its next series, keyed by two big third down conversions and a 31 yard pass play to WR Brandon Floyd on a 4th and 15, Georgetown moved back inside the Fordham five. The play calling bogged down again, with QB Scott Darby settling for two QB keepers and two incompletions. Once more, Georgetown drove inside the five and left with no points.

The Rams applied the knockout punch moments later. Starting at its three yard line, Skelton found WR Jason Caldwell in a short pass play that became a 76 yard romp, punctuated by a number of missed defensive tackles down the field. Two plays later, Darryl Whiting scored the Rams' third score, 21-0.

The coaching staff benched Darby for Isaiah Kempf, continuing the season-long instability at the quarterback slot. Kempf moved the Hoyas into Fordham territory at the Rams 31, but coughed the ball up on a sack, one of nine sacks given up by the Hoyas. The Rams returned the favor, fumbling at the Rams 44, but the Hoyas punted the ball right back. Following a Fordham punt to midfield, Georgetown coughed up the ball at the Fordham 31, where Skeleton went to work again, with a 62 yard pass to give the Rams a 28-0 lead.


Total yards by Fordham, second most in modern era


Passing yards by Fordham, second most in modern era


Yards in penalties for Fordham


Average yards gained per play, Fordham


Average yards gained per play, Georgetown


Date of last GU home win in PL action, a 24-21 win over Fordham


GU's record vs. Fordham since 1983


GU's record in Patriot League since 2006


As they have done all too often, the Hoyas' defense gave up a last moment score at the end of a half. Pinning the Rams back to its three yard line with 1:56 to play, Skelton completed seven of nine passes to drive the length of the field, scoring with 5 seconds to play, 34-0. For the half, Skelton was 16-20 for 324 yard and four touchdowns, with 413 yards total offense.
The third quarter looked like more of the same, with Fordham taking the kickoff 41 yards to midfield and Skelton driving the rams to the Georgetown eight. On a first and goal, Skelton was intercepted in the end zone by Georgetown's Chris Rau, and the Hoyas responded with its best drive of the game. Aided by a Fordham roughing the passer on a 3rd and 25, and a 26 yard pass play to keeRome Lawrence, Kempf constructed a 14 play, 80 yard drive, handing the ball to Robert Lane for the one yard score, 34-7. It was only the third rushing touchdown registered by a Georgetown runner all season.
An exchange of punts led the Rams into a drive of its own, with Skelton going 4-4 on a 11 play, 82 yard drive, finding WR Asa Lucas for the score, 41-14, early in the fourth. Georgetown responded with a 10 play, 73 yard drive, aided by a pair of Fordham penalties to finish the scoring at 41-14. Two subsequent Georgetown drives advance to the Fordham 33 and the Fordham seven, but both fell short on downs.
Skelton finished 23-32 for 405 yards, only the second quarterback to throw for more than 400 yards against Georgetown in a game since 1964. For the season, Skelton finished with 3,708 yards and 26 passing touchdowns on the season, along with 802 completions, for 9,923 yards, and 69 TD's on his career.
The Hoyas' quarterback situation ended as it began: questionable. Darby was 4 for 16 for 60 yards, Kempf was 14 of 26 for 170 but was sacked eight times. With Charlie Houghton injured, Philip Oladeji's 81 yards rushing earned him the season rushing title with just 308 yards, and whose 28 rushing yards a game is the lowest per game average in 25 years.
But to be fair, these numbers are not alone. A number of lows were set with this game, not the least of which is a 12 game losing streak and an 0-11 finish that raises all sorts of questions about just what was accomplished this season and how to correct the often glaring mistakes that have been in evidence in the second half of the season. With the loss of 22 seniors, including key elements of the Georgetown offensive and defensive line, much of its secondary, its punter, and its place kicker, the questions are deep and without any good answers.
"It's nice to go into the off season with a win," said Fordham coach Tom Masella. For the seventh straight year, Georgetown cannot say the same.
Game statistics:

                    FORDHAM       GEORGETOWN
First downs              26               19
Rushed-yards         45-281            44-69
Passing yards           405              230
Sacked-yards lost      1-10             9-95
Return yards             -8               21
Passes              23-32-1          18-42-0
Punts                4-27.3           6-39.8
Fumbles-lost            2-2              5-2
Penalties-yards       9-113             4-42
Time of possession    28:19            31:41

Additional links follow below.
By season's end, the Class of 2010 will have won fewer games and lost more over its four years than any in Georgetown football history--and if that's all you know about this team, you've missed out on so much more.
Kevin Kelly's first recruiting class, the seniors of 2010 saw the Hoyas win the second game of the 2006 season in a 7-0 shutout of Stony Brook. It was the first and only shutout of their career, and 40 games later, they have celebrated just four more wins, none by more than five points.
Burdened by injuries, it would have been easy for this class to quit, to give up on itself. Instead, the class of 2010 have become leaders on and off the field, distinguishing themselves in ways that do not make it to a win-loss record. From 30 freshman in the fall of 2006, 22 will play their final game Saturday, one of the larger senior classes in recent years. This has been a vital group of players whose leadership and commitment has helped guide the Hoyas through some tough times.
Ike Acholonu (DB, Sicklerville, NJ, 2006,07,08,09): An economics major, Acholonu has played during parts of four seasons as a linebacker and defensive back.
Zachary Barbiasz (WR, Ware, MA, 2006,07,08,09): A government major, Barbiasz has battled through injuries as a reserve wide receiver.
Willie Bodrick (DB, Atlanta, GA, 2006,07,08,09): An English major, Bodrick has been a valuable defensive contributor as a senior, with 26 tackles in 2009. Bodrick's 2007 summer internship with the Department of Veteran Affairs was featured at Sports Illustrated.com.
Henry Bowe (TE, Deephaven, MN, 2006,07,08,09): An English major, Bowe has appeared in all ten games this season after three seasons on special teams.
Jose Pablo-Buerba (PK, Phoenix, AZ, 2008,09): This international politics/economics double major was a high school soccer player who walked on to the team his junior season. Buerba has produced most of the points for the Hoyas this season, and is the only Patriot League kicker to convert 100% of his PAT's (14-14) over the last two seasons.
Jon Cassidy (LB, Alton Bay, NH, 2006,07,08,09): A double major in government and English and a Patriot League Academic Honor Roll selection, Cassidy fought through injuries throughout his career but continued to serve as a leader for and among his team. Active in the Wreaths Across America program, Hoya Dreams, and the Senior Class Gift Committee, Cassidy was nominated for the American Football Coaches Association's Good Works Team in 2009.
Brooks Caston (OL, Dallas, TX, 2006,07,08,09): A government major and Patriot League Academic Honor Roll selection, Caston has been an active member of the injury-rattled offensive line this season, seeing action across the 2009 season.
Rick Cosgrove (WR, Chalfont, PA 2007,08,09): A double major in finance and management and Patriot League Academic Honor Roll selection, Cosgrove walked on to the team in 2007, with 12 catches for 112 yards over three seasons.
Charlie Houghton (RB, Toronto, ON 2006,07,08,09): A finance major, Houghton became the first Georgetown player selected for a major Patriot League award when named as the league's rookie of the year in 2006. Like many of his classmates, Houghton has struggled with injuries over his remaining years, losing most of the 2008 season and was hurt in the first half of last week's game against Richmond. From his promising start in 2006, Houghton has been limited to just 1,191 yards in four seasons, but leads the team in rushing in 2009 and is seeking to become GU's first three year rushing leader in over 10 seasons.
Richard Hussey (OL, North Arlington, NJ, 2006,07,08,09): A captain, government major and Patriot League Academic Honor Roll selection, Hussey has been a solid presence on the line over the past three seasons.
Dennis Jackson (DB, Miramar, FL:, 2006,07,08,09): A double major in finance and management and a Patriot League Academic Honor Roll selection, Jackson has been a three year contributor in the secondary, competing in 36 of 46 games over four seasons.
Brian Josephs (WR/P, Elmhurst, IL, 2006,07,08,09): A special teams contributor, this management major was pressed into punting duties at the start of the season, where he has averaged 35.8 yards per kick this season.
Matt Kinnan (WR, Syracuse, NY, 2006,07,08,09): A double major in accounting and finance and a two time PL All-Academic selection, Kinnan has seen action as a receiver in 16 games, with seven catches for 41 yards this season.
Robert Lane (WR, Greensboro, NC, 2006,07,08,09): A marketing and management double major and Patriot League Academic Honor Roll selection, Lane has done a little of everything for the Hoyas. An all around contributor, Lane has battled through injuries and changing offenses to be a triple threat in the backfield for the Hoyas, having variously played as a quarterback, running back, and now slot-receiver, leading the teams in receptions in 2009 with 51 catches for 476 yards. Lane was the first offensive player to receive the Eacobacci Memorial Scholarship and wear #35 as a result.
Travis Mack (SS, West Chester, PA, 2006,07,08,09): A management major, second team all-PL selection, and Patriot League Academic Honor Roll recipient, Mack has been a strong three year leader on defense, placing third on the team in tackles with 66 in 2009 and 232 overall, fifth most in the modern era (1964-present).
Dan Matheny (OL, Fairfax, VA, 2006,07,08,09): A captain, marketing and management double major, and Patriot League Academic Honor Roll selection, Matheny has anchored the offensive line for four seasons, fighting through injuries and oversized defensive lines to provide support to eight different GU quarterbacks over his four seasons. The unsung hero of the 2009 Hoyas.
Kelvin Moses (OL, Nashua, NH, 2006,07,08,09): An economics and sociology double major, and Patriot League Academic Honor Roll selection, Moses was one of a number of offensive linemen whose play was adversely affected by injury. He has been on the line for parts of three seasons for the Hoyas.
George Mosle (OL, Olney, MD, 2006,07,08,09): A finance and and management double major, Mosle has filled a variety of roles where needed over his four years, from defense and special teams, to tight end, and to the offensive line.
Jared Myers (DL, Hummelstown, PA, 2006,07,08,09): A finance major and three year contributor, Myers has posted 36 tackles and one sack since first seeing game action as a sophomore.
Chudi Obianwu (DL, South Hampton, NJ, 2006,07,08,09): A captain and physics major, Obianwu has continued the Georgetown tradition of strong defensive line play that was once led by Michael Ononibaku, Alex Buzbee, and Ataefiok Etukeren. He has collected 53 tackles this season (115 overall), leads the 2009 defense in TFL's with 6.5, and has 5.5 sacks over the past three seasons.
Chris Rau (DB, Avon Lake, OH, 2006,07,08,09): A captain, an economics and environmental studies double major and a Patriot League Academic Honor Roll selection, Rau was a two year starter who has been sidelined hurt much of the 2009 season. Despite playing in only four games this season, he has picked up 22 tackles for a career total of 171.
Joey Tavarez (LB, San Juan Capistrano, CA, 2006,07,08,09): A management major and three years contributor, Tavarez has collected 78 tackles, including 13 this season.


In addition to these players, a number of other members of the Class of 2010 contributed to the team. All but one are still at Georgetown and will be on course to graduate with their class.


Matt Burgner (RB, Corona Del Mar, CA, 2006,07): A two year reserve running back who transferred and is currently playing at the University of Colorado.
James Cherundolo (OL, Syracuse, NY, 2006,07): A top 20 prospect among New York state recruits, he played only one season.
Dave Chillura (DB, Basking Ridge, NJ, 2006,07): Played one season.
Scott Coffman (LB, Houston, TX, 2006,07,08): A three year reserve linebacker, Coffman collected 47 tackles and three sacks over his career.
Ian Conyers (LB, Detroit, MI, 2006,07): Played in all 11 games as a freshman, with one tackle.
David Corak (PK, Street, MD, 2006): Had one field goal in one season as kicker.
Joe Dottino (RB, Norwood, NJ, 2006): Played one season.
Matt Loyd (WR, Newport Beach, CA, 2006,07): A promising receiver prospect, Loyd caught seven passes in eight games as a freshman.
Jon Medina (OL, Rio Hondo, TX, 2006,07,08): Played two seasons, including starts in 2007 and 2008 on the offensive line before injuries.
Jamie O'Brien (OL, White Plains, NY, 2006,07): Played two seasons.
John O'Connell (WR, Chicago, IL, 2006): Played one season.
Mark Shaffer (OL, Orlando, FL, 2006): Played one season.
---
HoyaSaxa.com: The One-Stop Web Site For Hoya Football™
An independent web site not affiliated with Georgetown University. All rights reserved.