Former Georgetown tennis coach Gordie Ernst has accepted a plea bargain to avoid trial on conspiracy and bribery charges in the 2019 "Operation Varsity Blues" federal investigation.
Additional Coverage
Ernst, who coached Georgetown's men and women's tennis teams from 2006-2017, was indicted in 2019 on accepting $2.7 million in bribes to help admit candidates to Georgetown by listing them as tennis prospects, even when many did not play or did not join the teams. Ernst left the University in 2018 following an internal investigation which was prior to a separate FBI investigation on SAT fraud by applicants at other universities.
Per the plea deal as reported by
Reuters
, the U.S. Attorney's Office is recommending a four year prison sentence and forfeiture of $3.4 million in assets. At the time of his 2019 arrest, Ernst owned houses in Bethesda, MD and Cape Cod, in addition to a membership in the Chevy Chase Country Club which has since expired.
Nine Georgetown parents
have pled guilty to date
among 47 guilty or plea bargain agreements among the 57 charged.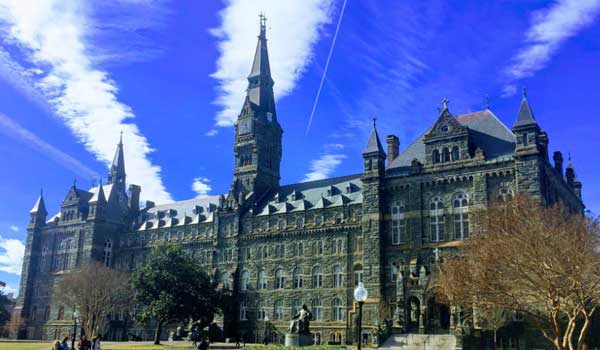 Georgetown University remained at #23 on the US News college rankings, which were released Sunday night.
Overall, the top 25 list remains fairly static, with Virginia returning to the Top 25 and USC dropping to #27. Georgetown has been ranked in the Top 25 every year since 1988.
Here are the 2019-20 Top 25 Rankings:
| | | |
| --- | --- | --- |
| 1. Princeton | 9. Duke | 19. Notre Dame |
| 2. Harvard | 9. Johns Hopkins | 20. UCLA |
| 2. Columbia | 9. Northwestern | 21. Emory |
| 2. MIT | 13. Dartmouth | 22. California |
| 5. Yale | 14. Brown | 23. Georgetown |
| 6. Stanford | 14. Vanderbilt | 23. Michigan |
| 6. Chicago | 14. Washington (MO) | 25. Carnegie Mellon |
| 8. Pennsylvania | 17. Cornell | 25. Virginia |
| 9. Cal Tech | 17. Rice | |
Among Big East schools, Villanova was #49, with Connecticut (#63) and Marquette (#83) as the only other Big East universities ranked nationally in the top 100. Other nationally classified schools include Creighton (#103), DePaul (#127), Seton Hall (#127), and St. John's (#172). Providence, Xavier, and Butler are ranked in regional categories.
Georgetown scored highest in
the following categories
, according to the publication:
#3 in International Business (up from #4 in 2020-21)
#9 in Study Abroad (down from #8)
#10 in Service Learning (unchanged)
#27 in Best Undergraduate Teaching (down from #12)
#28 in Best Colleges for Veterans (down from #7)
#70 in Most Innovative (down from #35)
#71 in Best Value (down from #29)
A study of social media interactions on official main social accounts for athletic departments in August 2021 lists Georgetown outside of its 150 most interactive college sites.
The media company Skull Sparks measures interactions (defined as like or comment on Instagram; like or retweet on Twitter; and reaction, comment, or share on Facebook,) across Division I main athletics sites, which in Georgetown's case is
GUHoyas.com
. The Georgetown site ranked
57th in basketball followers
and
98th on its list of followers/subscribers
overall , but
not in its top 150
for interactions for the prior month. Some of this may be timing--Georgetown posted very little coverage in August and its fall sports (primarily football and soccer) do not get the fan attention they do at other schools, and thus are less shared or commented upon.
As of June, 2021, Skull posted the following statistics for official Georgetown social media accounts:
Facebook: 41,615
Instagram: 36,485
Twitter: 21,753
YouTube: 1,210
TikTok: 0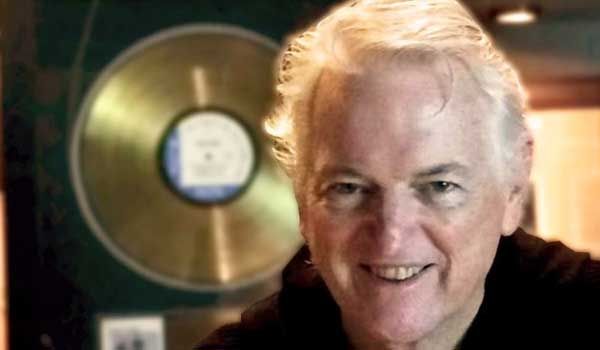 Stephen Reed (C'73), a documentary film producer and consummate Georgetown basketball supporter, died August 19. His funeral Mass was September 11, and we have the opportunity to tell you a little about a life well lived.
With studies at Georgetown and the MBA program at Stanford, Reed could have pursued a career in Wall Street, but took the road less traveled. He began a career in music production at CBS Records, eventually forming his own production company. "As a producer and director, Stephen enjoyed working with outstanding artists: Paul McCartney, Tony Bennett, Herbie Hancock, Wayne Shorter, Harry Connick Jr., Diana Krall, Michael Jackson, Pat Metheny, John Mellencamp, Dave Brubeck, Sade, B.B. King, and The Alvin Ailey Dance Theater,"
reads his obituary
.
"[His company] televised the legendary Newport Jazz Festival on PBS for ten years including its 50th Anniversary celebration. Stephen's TV production "An Evening with Lena Horne" resulted in a Grammy winning live album. He also received commendations from the United Nations and the U.S. Congress for his production of the anti-apartheid all-star video Sun City, directed by Oscar winner Jonathan Demme."
Stephen was also a loyal Georgetown basketball fan for the past five decades. In 1997, he was among the initial fans who found this site and its emerging message board, HoyaTalk, and was one of the first to move to our new message board platform in 2004. In those 17 years, Stephen's nickname, "Sir Saxa", registered over 16,000 posts, staying focused and positive on the team and its future and steering clear of many of the more heated arguments which sometimes develop around passionate Georgetown fans.
His last message on the HoyaTalk board was July 31, or about three weeks prior to his death. In one of his last posts, he offered this comment on sophomore Dante Harris:
"
Dante was the biggest surprise recruit last year and probably of the Ewing era. What a find. Great kid. Huge improvement during the season too. Works hard. Team guy. What else can we say? A foundation around which Coach Pat can build another solid team. Whether or not any additions are made to the roster between now and when the season starts, it is going to be another exciting year for GU Hoops. HOYA SAXA!"
Stephen is survived by his wife, two sons, and three grandchildren. Our prayers go out to his family.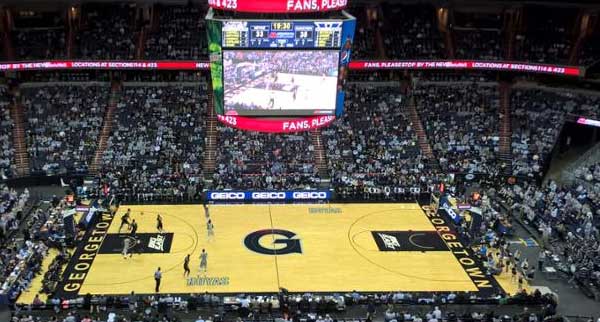 This is traditionally the week where the Big East releases the conference schedules Per an article at the New Canaan (CT) Advertiser, there's a reason for the delay.
The Winter Olympics returns to the calendar in 2022 and the National Hockey League has agreed to let its players compete. The NHL schedule is expected to take a three week break from February 4-20 as a result but now must revisit available dates to allow it to complete its regular season on time.
"Arenas that host both NHL teams and Big East squads (Villanova, St. John's, Seton Hall, Georgetown) have been asked to keep some dates open in case the NHL needs to do some rescheduling due to the upcoming Olympics," wrote the Advertiser. Also pending: a date for Big East Media Day, usually in early October.
Also to follow: a team roster. Georgetown is the only Big East school which has not published a
2021-22 roster
or updated its
media guide
. While it is highly unlikely that a new name will appear on the list, it's another step closer to the start of the season.